Reyes shows pop, tips cap to Bucs' Polanco
Rockies shortstop homers before getting cut down at plate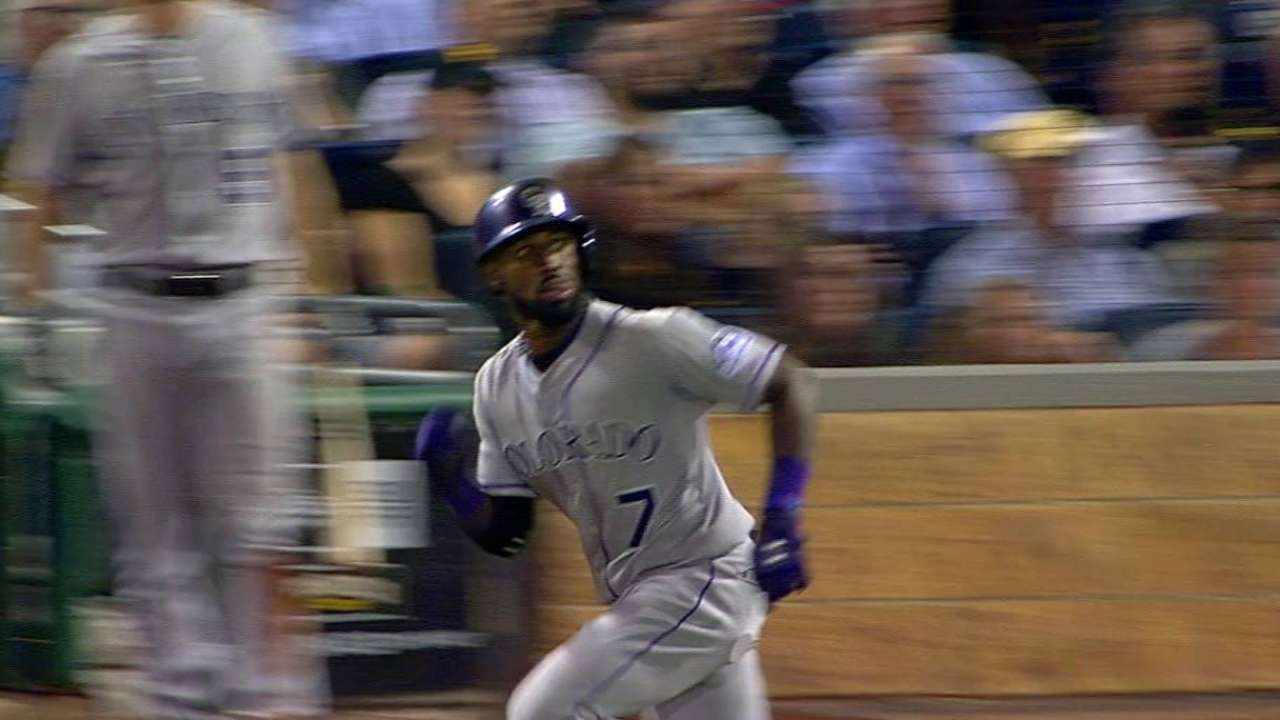 PITTSBURGH -- The Rockies' Jose Reyes knew the risk of challenging Pirates right fielder Gregory Polanco's strong left arm and didn't regret taking it.
Polanco caught Nolan Arenado's shallow fly ball and threw out Reyes at the plate in the eighth inning of a tie game. The Pirates would win it, 5-3, with two runs in the bottom of the frame.
"Polanco made an unbelievable throw," said Reyes, who drove in two of the Rockies' runs on a fifth-inning home run. "Polanco made an unbelievable throw. You have to give credit to him. But we took our chances. It didn't work out. Hopefully we'll get it tomorrow."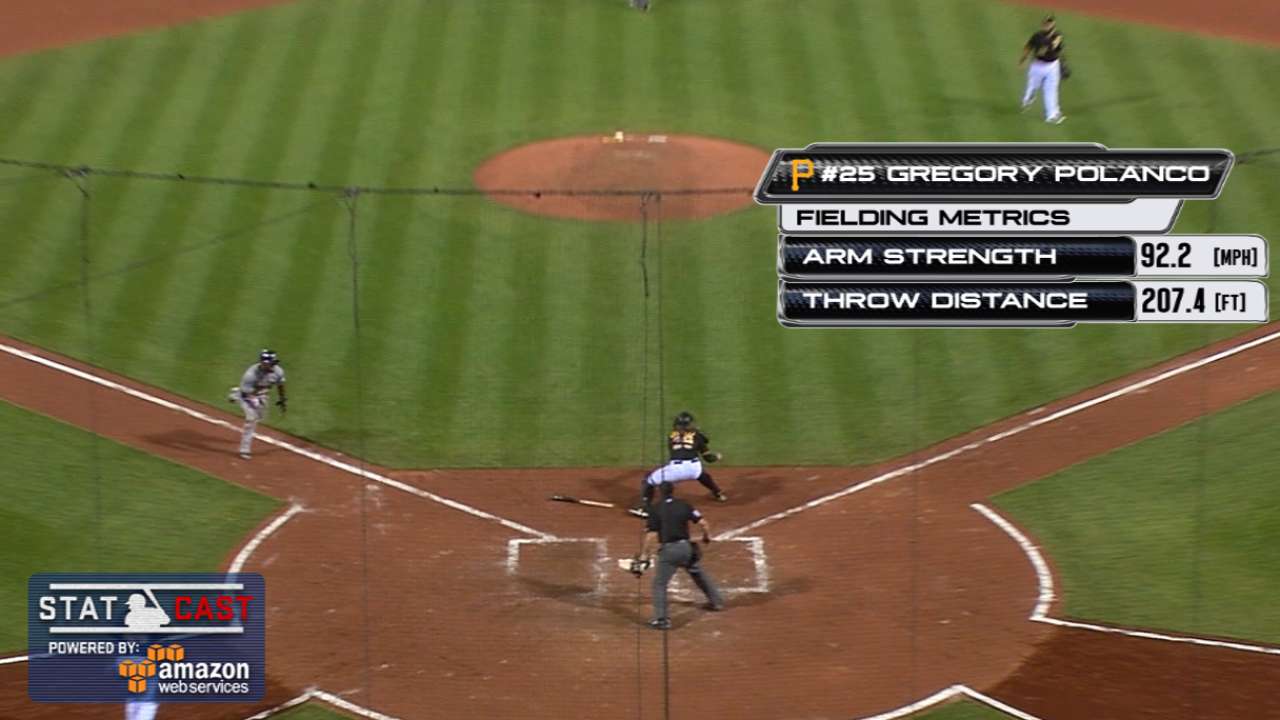 Since he joined the Rockies in the late July trade that sent shortstop Troy Tulowitzki to the Blue Jays, much of the discussion surrounding Reyes is how long he'll be with Colorado or how much he enjoys it. The truth is he has no control over it, but he does have control over his offense, and Reyes is producing.
Under contract for the next two seasons, Reyes is owed $48 million, so any trade would be difficult. Though he could end up in the postseason picture if dealt before Monday's waiver Trade Deadline, there are not any rumors floating. But Reyes' homer, on a first-pitch changeup from Francisco Liriano, was part of a 2-for-4 night, swiping his 21st base of the season. He is 13 for his last 38 (.342), and his three homers since the trade are one fewer than he hit in 69 games with the Jays.
"If I'm going to stay here, it's going to be here and I'm going to play my game," said Reyes, 32. "You have to feel blessed when you're in the big leagues, playing a Major League ballgame every day.
"I just want to win, like everybody in this clubhouse."
Thomas Harding is a reporter for MLB.com. Follow him on Twitter @harding_at_mlb, and like his Facebook page. This story was not subject to the approval of Major League Baseball or its clubs.