Double play ends White Sox rally in seventh
Shuck hits into inning-ender with bases loaded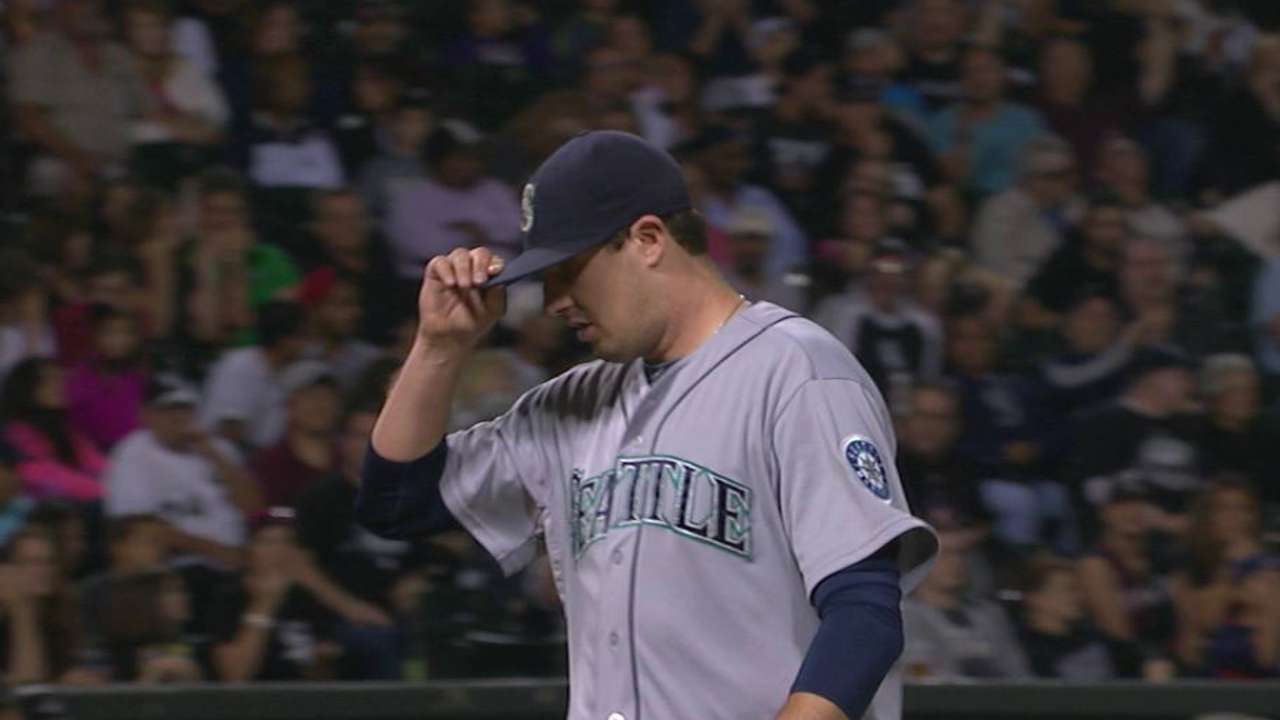 CHICAGO -- J.B. Shuck got the pitch he wanted from reliever Carson Smith during the seventh inning of Seattle's 2-0 victory over the White Sox on Friday night at U.S. Cellular Field.
The veteran pinch-hitter, replacing Geovany Soto with the bases loaded and one out, made solid contact. But as has been the case for the White Sox during much of this disappointing 2015 campaign, Shuck's execution resulted in an inning-ending double play.
Shuck's hard-hit grounder found third baseman Kyle Seager, who was in perfect position to fire home to catcher Jesus Sucre and force Melky Cabrera. The ball was hit hard enough for Sucre to have time to throw down to first baseman Logan Morrison and nail Shuck by a step or two.
"Just look for something out over the plate. I got it and unfortunately hit it into the ground and right at somebody tonight," Shuck said. "It's a tough feeling. Obviously, you want to get it done every time. But the goal is to get a pitch and try to do whatever you can to put the barrel on it. I thought I put a good pass at it."
"There's not much you can do about that," said White Sox losing pitcher John Danks of Shuck's double play. "J.B. put a good swing on it, did exactly what he's supposed to do, and it just happened to be a perfect one-hop ball to Seager. It was hit hard, but that's just baseball. That's the way it goes."
As soon as Shuck's grounder ended the White Sox threat, Twitter erupted with a call for Trayce Thompson to have pinch-hit in that situation. There's an argument to be made in going with the hot hand, and Thompson is the hottest of hands with 14 hits in 27 at-bats since coming to the Majors.
• Thompson understands part-time role
But Shuck stands as the club's best pinch-hitter. White Sox manager Robin Ventura also thought a left-hander was a better fit against the style shown by Smith, who faced this bases-loaded situation after Alexei Ramirez lined a ball off of his right hip for an infield single.
"You get Smith in the side-arming," Ventura said. "Alexei had some good swings off him, up in Seattle, but you look at the way he throws and you want to get a lefty in there and you roll the dice right then. You're going to look to use your pinch-hitting left-hander, and that's the spot to do it."
This one moment gets highlighted among the many in the White Sox loss, but that sort of moment rises up when a team is not hitting behind strong pitching. Danks allowed two solo homers over six innings, and Chris Sale threw seven scoreless Wednesday against the Red Sox, only to have both result in a loss.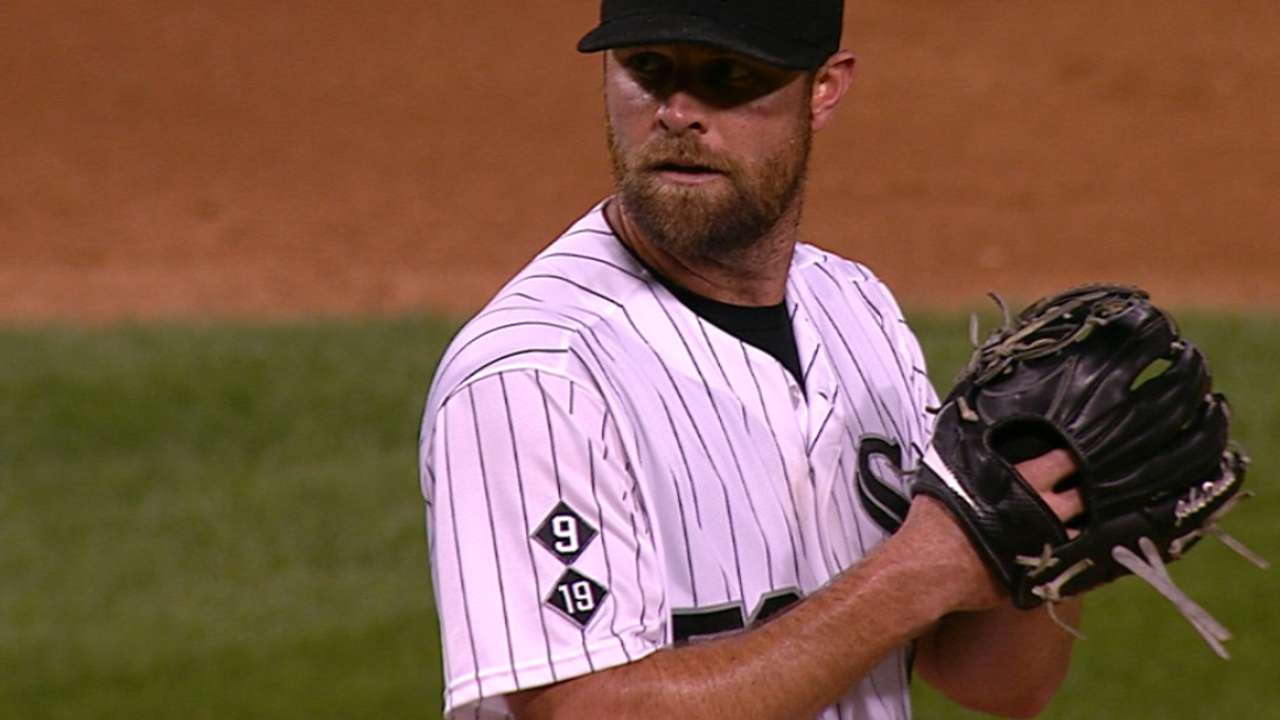 Not getting the offense and pitching on the same page explains why the White Sox sit seven under .500 with 35 games to play.
"That's why we haven't been winning," said Danks, who contributed to the Mariners finishing 0-for-11 with runners in scoring position. "If we played more consistent all the way around, we'd be in a lot better position than we are now."
Scott Merkin is a reporter for MLB.com. Read his blog, Merk's Works, follow him on Twitter @scottmerkin and listen to his podcast. This story was not subject to the approval of Major League Baseball or its clubs.