Despite discrepancy, Swihart happy with HR
Catcher's go-ahead inside-the-park shot in 10th cleared line at top of fence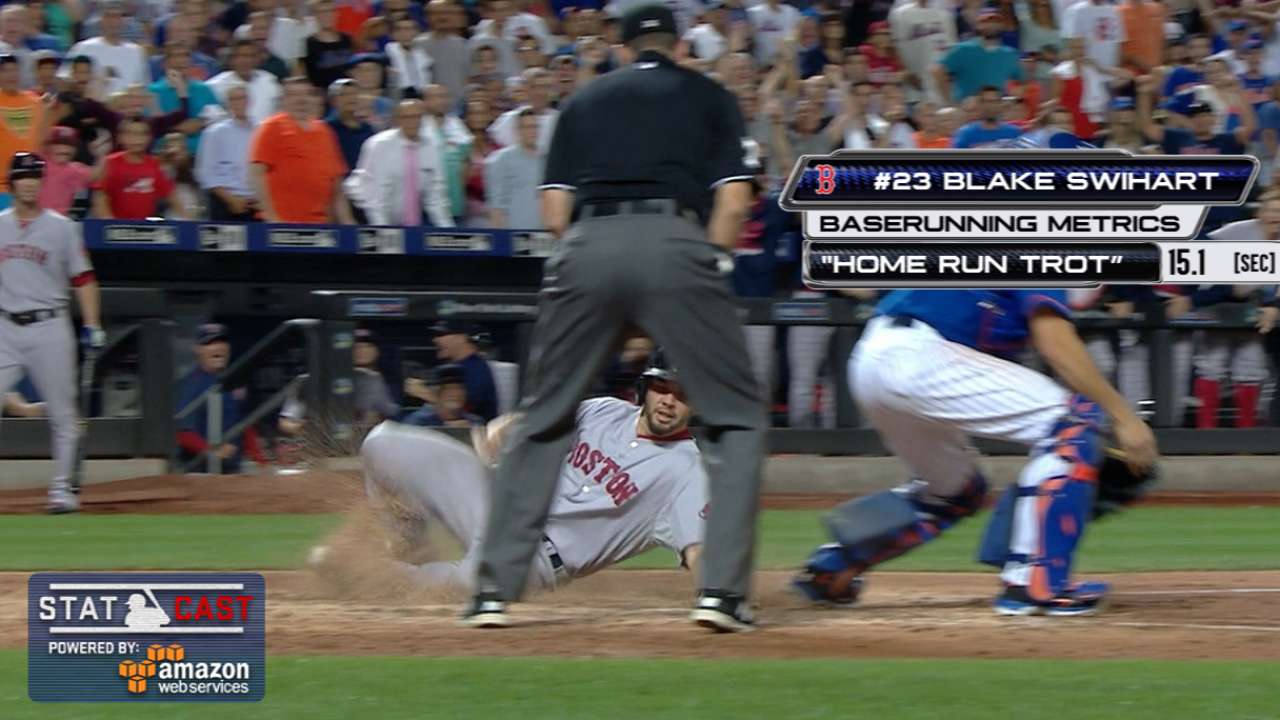 NEW YORK -- Blake Swihart absolutely crushed the ball that turned Friday night's game in favor of the Red Sox. But when you haven't hit a home run in 134 at-bats, you don't assume anything.
With a mad dash around the bases in the top of the 10th inning, Swihart collected his second career homer -- and first inside-the-parker. At least it goes into the books as an inside-the-park home run in a game the Red Sox won over the Mets, 6-4, at Citi Field.
Upon further review, Swihart's bullet to the deepest part of Citi Field in straightaway center actually cleared the orange line at the top of the fence. But as it caromed back into play, the umpires didn't signal home run. The ball took a long carom past center fielder Juan Lagares and Swihart never stopped motoring, demonstrating that he has far more speed than most catchers.
"I was close to first at least, going to second, and I thought it had gotten over because of the way it bounced back," said Swihart. "I just kept my head down, running. I kind of watched the center fielder kind of jogging. I didn't hear anything, so I just kept running."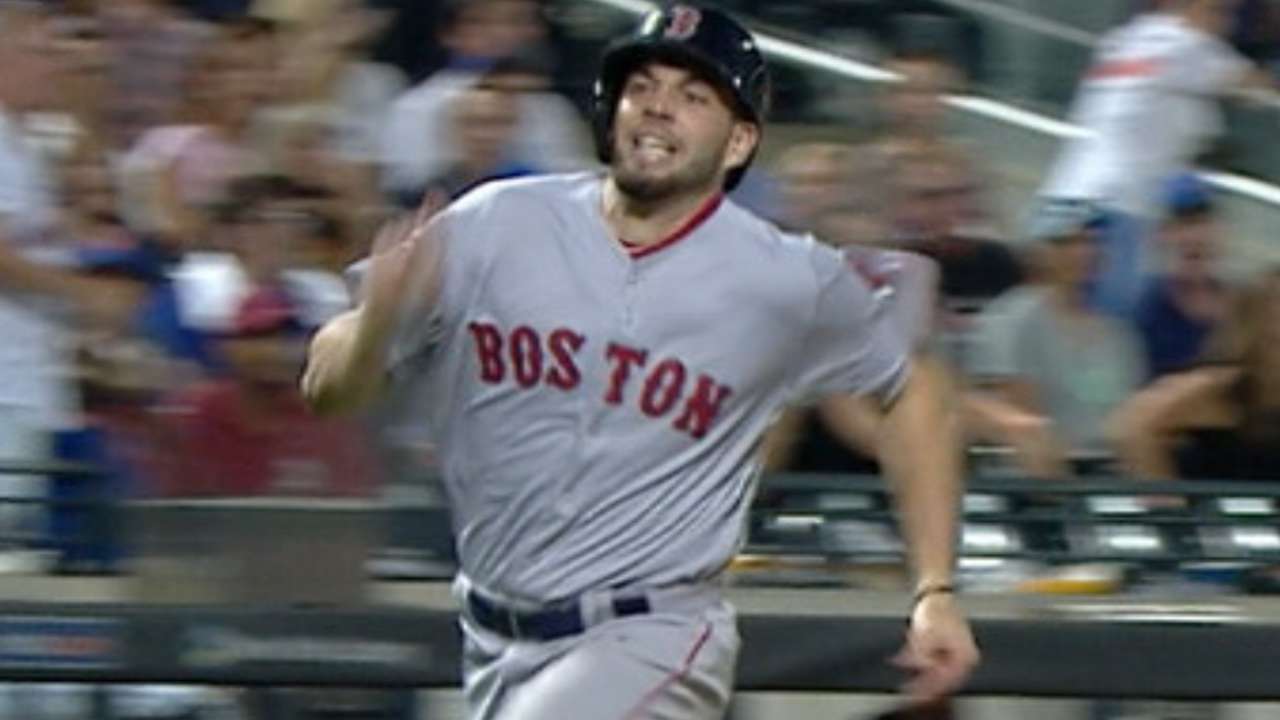 According to Statcast™, Swihart's blast had a hit distance of 407.5 feet at an exit velocity of 103.5 mph.
"We run hard until our base coaches stop our guys, and he did exactly what he was supposed to do," said interim manager Torey Lovullo. "I think the bottom line is also that it was a home run, I'm not exactly sure. We were going to review it, but it worked out well for us."
Henry Owens, who took a no-decision after allowing two runs (one earned) in five innings, chuckled at the sight of his batterymate chugging around the bases after already catching nine innings.
"He was pretty quick around second, and once he got to third base it looked like his legs turned into jello, but he got the job done," Owens said.
"I had my head down running and I really didn't feel anything until I got back to the dugout. I was pretty tired then," said Swihart.
It was the first inside-the-park home run by a Boston player since Jacoby Ellsbury on Sept. 19, 2011.
Swihart noted that he had never hit an inside-the-park home run.
"No. Still haven't," quipped Swihart.
Ian Browne is a reporter for MLB.com. This story was not subject to the approval of Major League Baseball or its clubs.