Tazawa experiences uncharacteristic wildness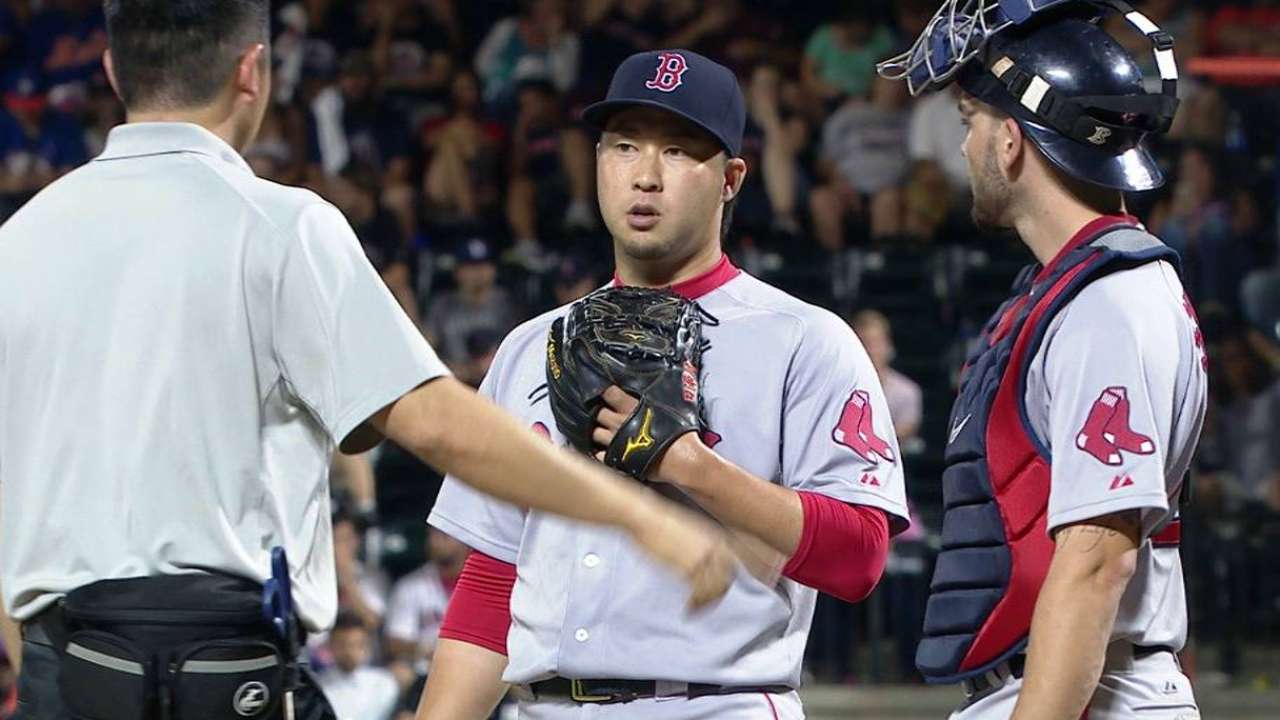 NEW YORK -- Even though the Red Sox hung on for a 6-4 victory over the Mets in 10 innings on Friday night, it was fair to wonder what happened to Junichi Tazawa, who completely lost the strike zone while trying to close out the game.
The righty, who has been entrusted with closing since Koji Uehara (right wrist fracture) went down for the season, walked four straight with two outs in the bottom of the 10th.
Interim manager Torey Lovullo had little choice but to give Tazawa the hook and go to Craig Breslow, who got Yoenis Cespedes on a flyout to the warning track in center to end it.
Tazawa experienced discomfort in his back after turning a double play earlier in the inning, and that might have led to his loss of command.
"I think so," said Lovullo. "I think there was a little bit of a distraction."
In his entire career as a reliever, Tazawa had never walked more than two batters in an outing, let alone four in a row.
"I thought I felt some discomfort in my back when I went for the ball, but I felt OK enough to pitch," Tazawa said.
But Tazawa chose not to make any excuses.
"I don't think that was the case," Tazawa said when asked if the back soreness impacted him. "I sort of just lost my release point after that. I put my team in a bad spot because of my outing, so I didn't feel too much happiness there."
In the nine games since Uehara went down, Tazawa is 0-2 with an 8.31 ERA, converting three of six save opportunities while allowing an opponents' batting average of .371.
Ian Browne is a reporter for MLB.com. This story was not subject to the approval of Major League Baseball or its clubs.