Throw-lanco: Pirate shows off cannon
Right fielder nabs Reyes at home to preserve 8th-inning tie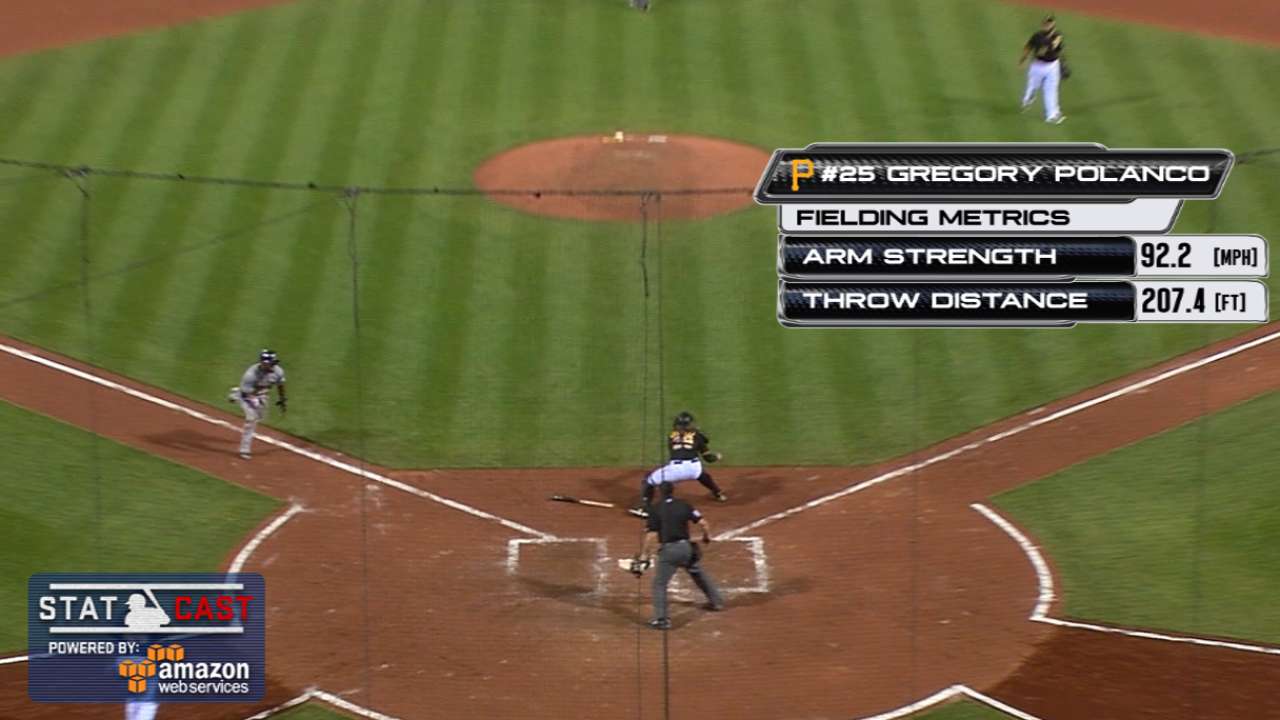 According to Statcast™, Polanco's throw was tracked at 92.2 mph and covered 207.4 feet to nab the speedy Reyes, who reached a top speed of 20.6 mph.
Statcast™ tracks Friday's top plays
Polanco also went 3-for-5 with two runs scored and an RBI hit during the Pirates' go-ahead rally in the eighth inning.
"Greg's confidence continues to grow," Pirates manager Clint Hurdle said. "We all remember when he first got up here going to the wall, routes, he was working on everything to get better. ... He's refining his game through hard work every day, through his routine, through his practice. He's getting opportunities in games and he's nailing them come game time in critical situations."
Polanco has been outstanding defensively this year, with nine outfield assists. He also helped erase Nick Hundley's one-out single in the sixth inning Friday, throwing a strike to shortstop Jordy Mercer, who fired to first base to catch a retreating Hundley.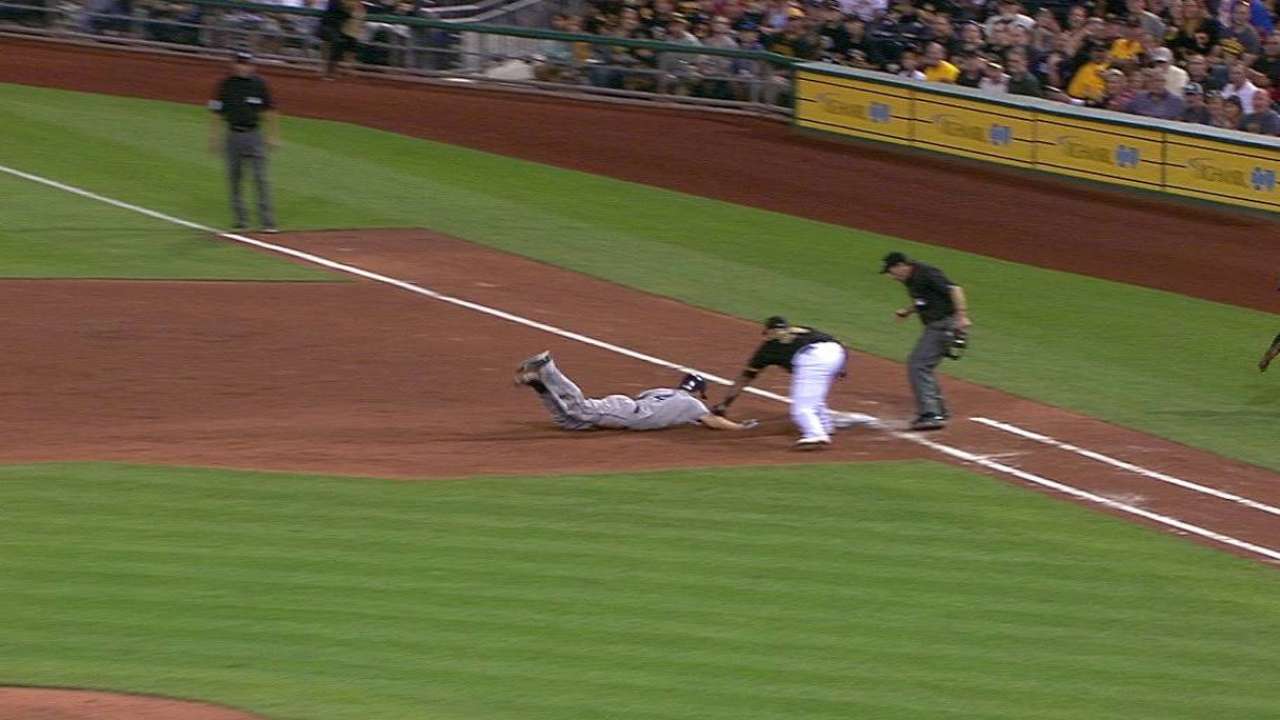 "I'm sure the scouting report probably says something," Josh Harrison said. "But they keep testing him, they keep testing him and they keep getting the same result. I'm cool with it."
This marks the 1st time a Pirates outfielder has recorded 2 assists in a game since JHay on 8/13/13 #DontRunonGregory pic.twitter.com/9pVCm0J8yK

- Pittsburgh Pirates (@Pirates) August 29, 2015
George Von Benko is a contributor to MLB.com. This story was not subject to the approval of Major League Baseball or its clubs.