Altherr enjoying his extra-base hit tear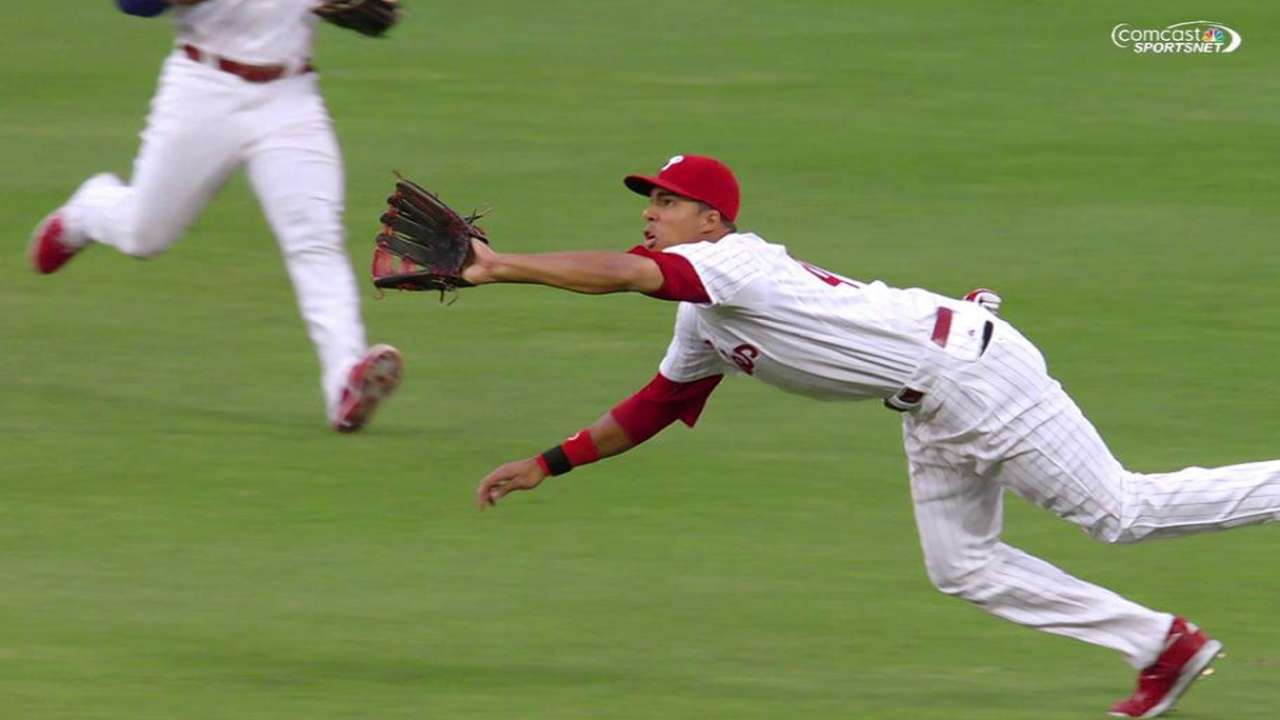 PHILADELPHIA -- One of these days Aaron Altherr is going to hit a blooper, a chopper or a broken-bat bleeder.
One of these days he is going to get that first big league single.
But until then Altherr will keep stockpiling extra-base hits like Jordan Speith stockpiles birdies. Altherr tripled to right field in the eighth inning of Friday night's 7-1 victory over the Padres at Citizens Bank Park.
He is the first Phillies rookie to begin his career with seven extra-base hits (two homers, four doubles and a triple). He is the first big league rookie to begin his career with seven extra-base hits since Carlos Gonzalez did it in 2008 as a member of the Oakland A's.
"I'm just trying to find a way to get the barrel on the ball and have good things happen," Altherr said. "I'm just fortunate they've all gone for extra-base hits so far."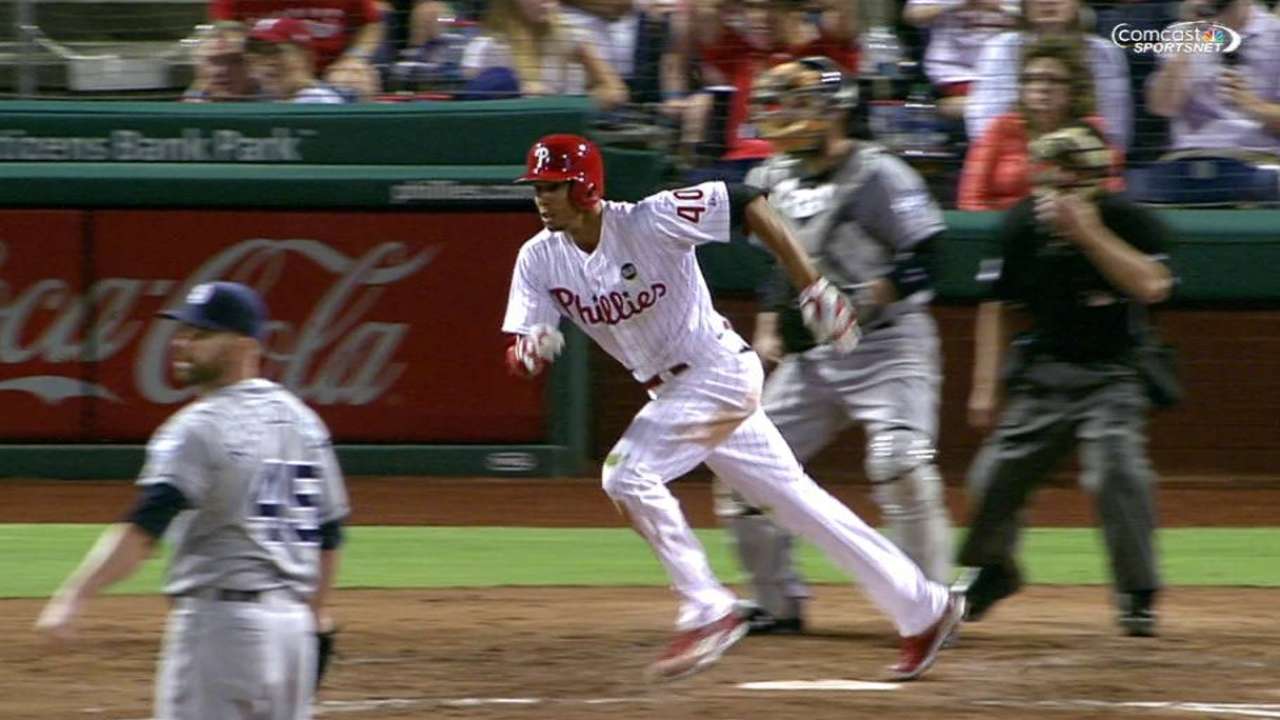 Does he even recall the last time he singled?
"I don't even remember to be honest with you," he said with a smile.
It happened Aug. 16, when he played his last game with Triple-A Lehigh Valley. He singled twice against Pawtucket.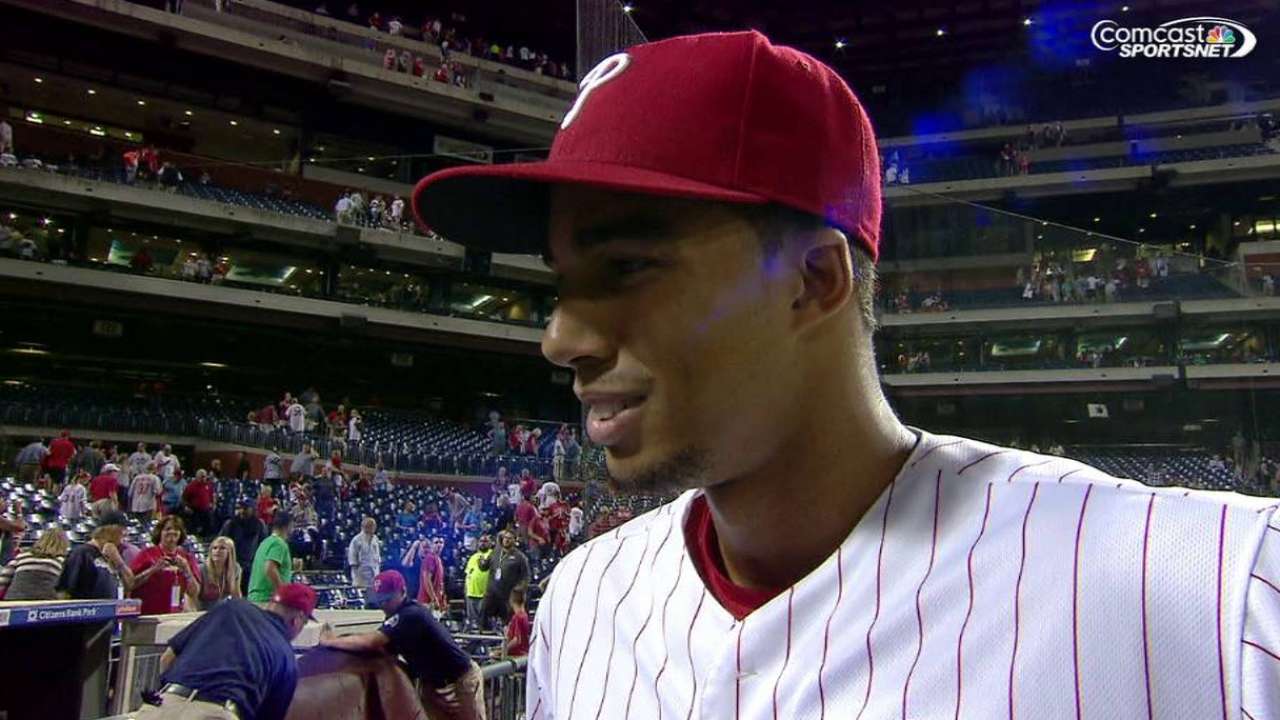 Of course, the singles will come. And who wouldn't take doubles, triples and home runs? But Altherr certainly has been fun to watch since his arrival Aug. 18. Phillies interim manager Pete Mackanin said this week that Altherr will start to see more playing time the rest of the season, and why not?
"I'm looking forward to that challenge," Altherr said. "I played every day in the Minor Leagues, so I'm ready for that. I'm just ready to be in there and show what I can do on a daily basis. It's awesome [here]. It's the big league life, you know? It's everything you've ever dreamed of. Hopefully I can stay here for a while and keep doing well."
Todd Zolecki is a reporter for MLB.com. Read his Phillies blog The Zo Zone, follow him on Twitter and listen to his podcast. This story was not subject to the approval of Major League Baseball or its clubs.