Walker in fine form prior to injury
Works 6 1/3 scoreless frames before cramp in his right hip flexor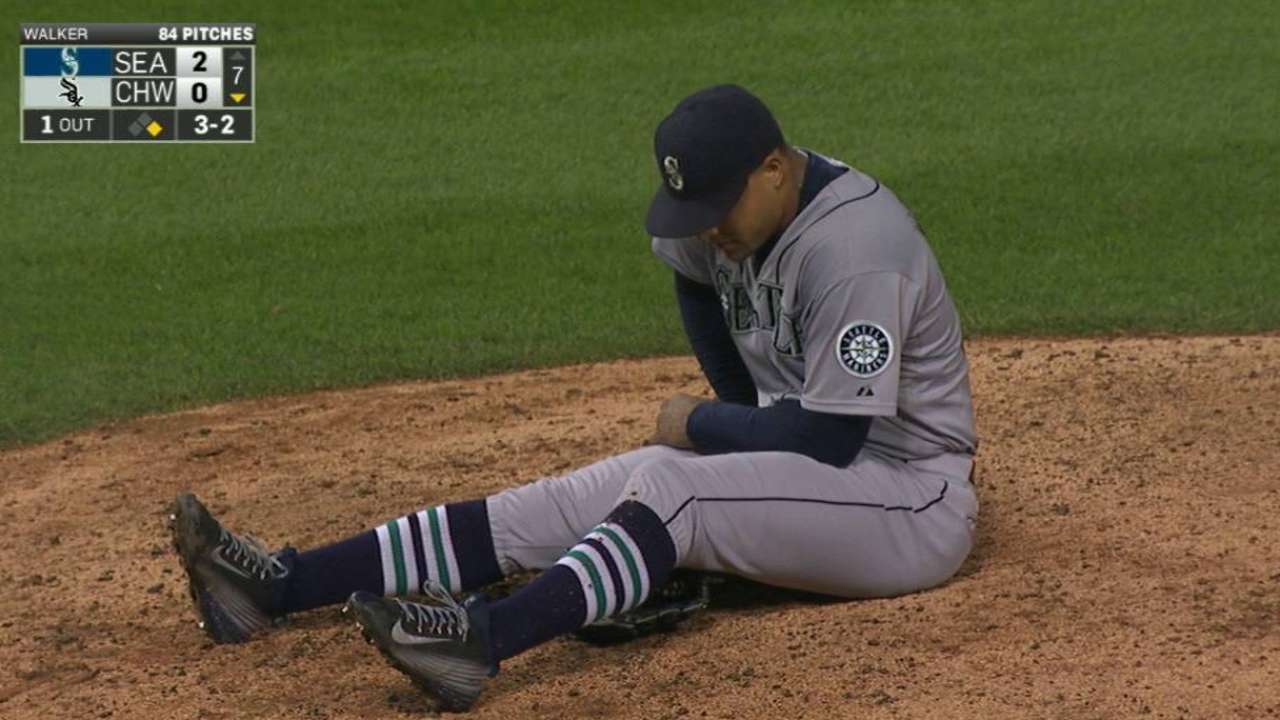 CHICAGO -- Mariners right-hander Taijuan Walker was scared for a moment when he felt a cramp in his right hip flexor during the seventh inning Friday night against the White Sox. But the right-hander went into the clubhouse, stretched out and wasn't bothered by the pain any longer.
Unfortunately for Walker, it was too late to re-enter the Mariners' 2-0 victory. But he had already done enough to pick up his 10th victory.
Walker worked 6 1/3 scoreless innings, allowing three hits and striking out six, before the injury. Manager Lloyd McClendon and Walker both reiterated the injury would be nothing to make him miss his next start.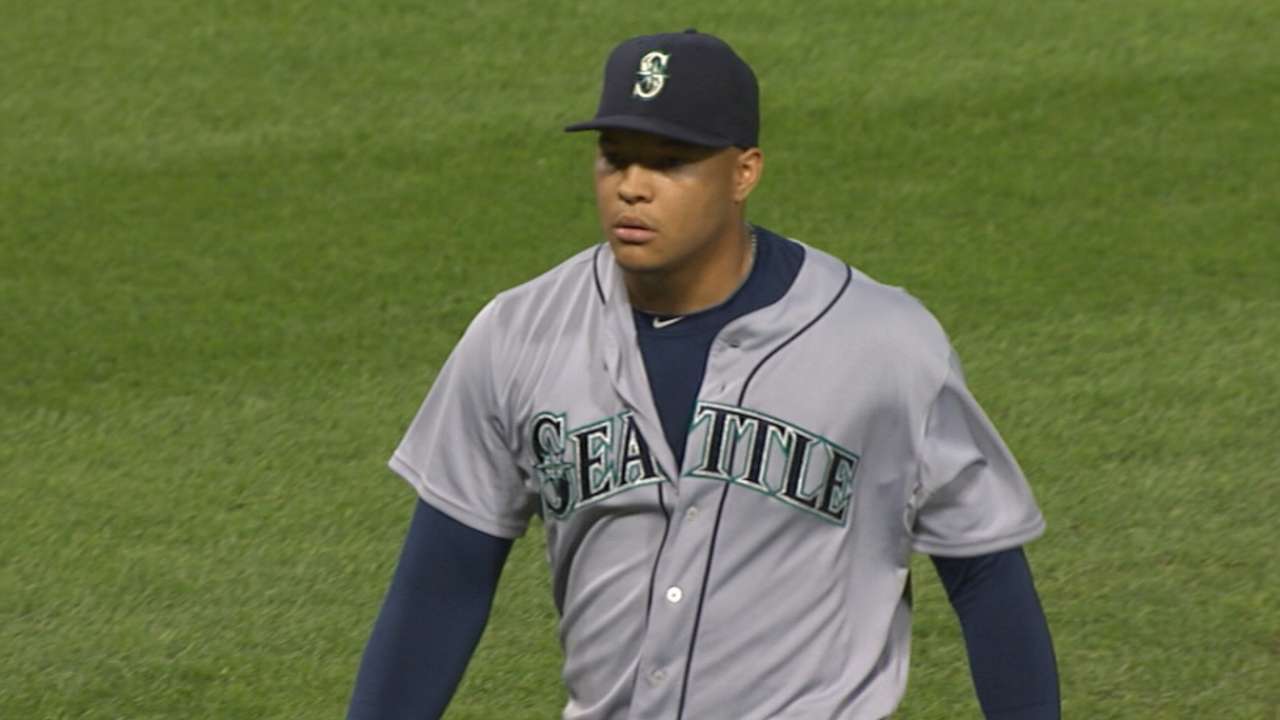 "I haven't [had an injury like that], that's why I was a little shocked, a little scared, when I went down," Walker said. "It was just tight, just kind of grabbed. It was tight for couple seconds and then it was good."
After he ran a full count on Adam LaRoche, Walker dropped down on the mound and began to grab his right hip. Trainers came out to evaluate Walker, who walked off under his own power. Reliever Carson Smith, who walked LaRoche on the next pitch, replaced Walker.
In what was otherwise one of his stronger outings, Walker bounced back after the White Sox roughed him up in Seattle. This time, Walker went to his fastball early and often, allowing four baserunners all game.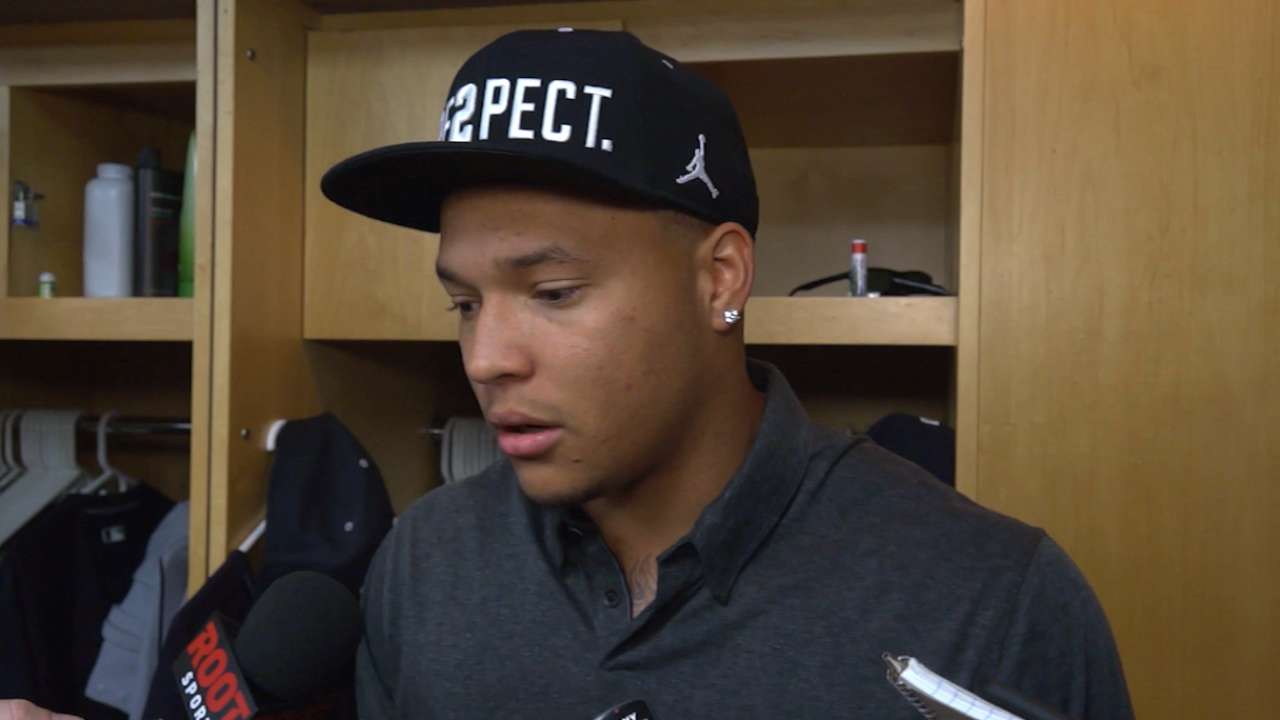 Walker's sixth quality start in his last seven outings was quick and effective as he retired 10 consecutive batters between the first and fifth innings.
"I feel like we threw a lot of fastballs today," Walker said. "In and out, we were just locating, and that's what really helped us. It seemed like they were cheating on the fastball a little bit, so we tried to go more and more in, and get quick outs."
And Friday demonstrated a much more mature Walker from his earlier starts, when he carried a 6.86 ERA in April and a 5.74 ERA in May. He credits his aggressiveness as the difference.
"He's grown up quite a bit," McClendon said. "I'm extremely proud of him. He'll continue to move forward and continue to get better."
Walker wasn't the only Mariner to leave the game with an injury. Outfielder Franklin Gutierrez left in the eighth inning after he was hit by a pitch on the left knee. He stayed in the game as a runner and advanced to second on a single before Seth Smith replaced him for the remainder of the game.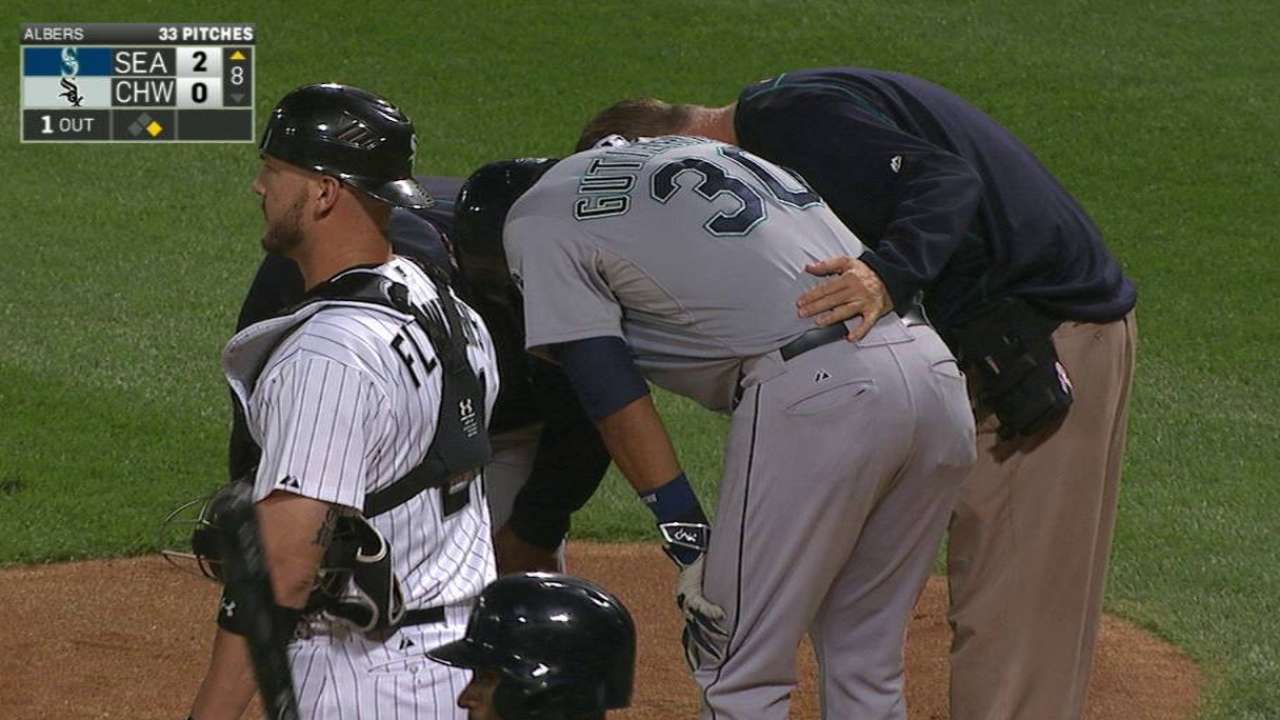 Gutierrez is expected to be fine, McClendon said.
"I was just being careful, very careful with him," McClendon said. "He got hit on the knee and it kind of concerned me a little bit."
Greg Garno is an associate reporter for MLB.com. This story was not subject to the approval of Major League Baseball or its clubs.