Maddon honored to meet with Scully
Cubs manager goes over notes with legendary Dodgers broadcaster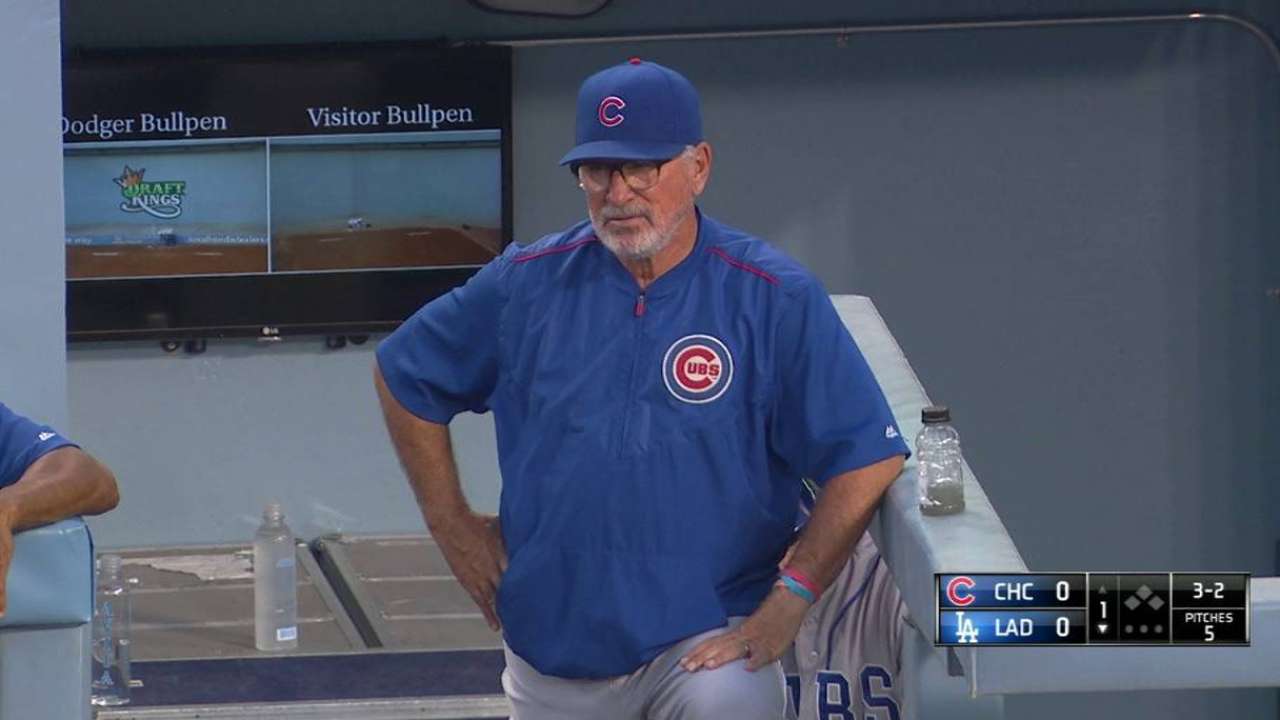 LOS ANGELES -- When Vin Scully calls, Joe Maddon not only listens, but makes the trek from the clubhouse to the press box to meet with the Dodgers' legendary broadcaster.
Scully, 87, asked if Maddon would meet with him prior to Friday's Cubs-Dodgers game at Dodger Stadium, which the Cubs lost, 4-1, to go over some of the broadcaster's notes and to say hello to the manager's mother, Beanie.
"The one thing he really wanted to make sure of was to send his regards to Beanie," said Maddon, who sent text messages to his family to pass that on to his mother.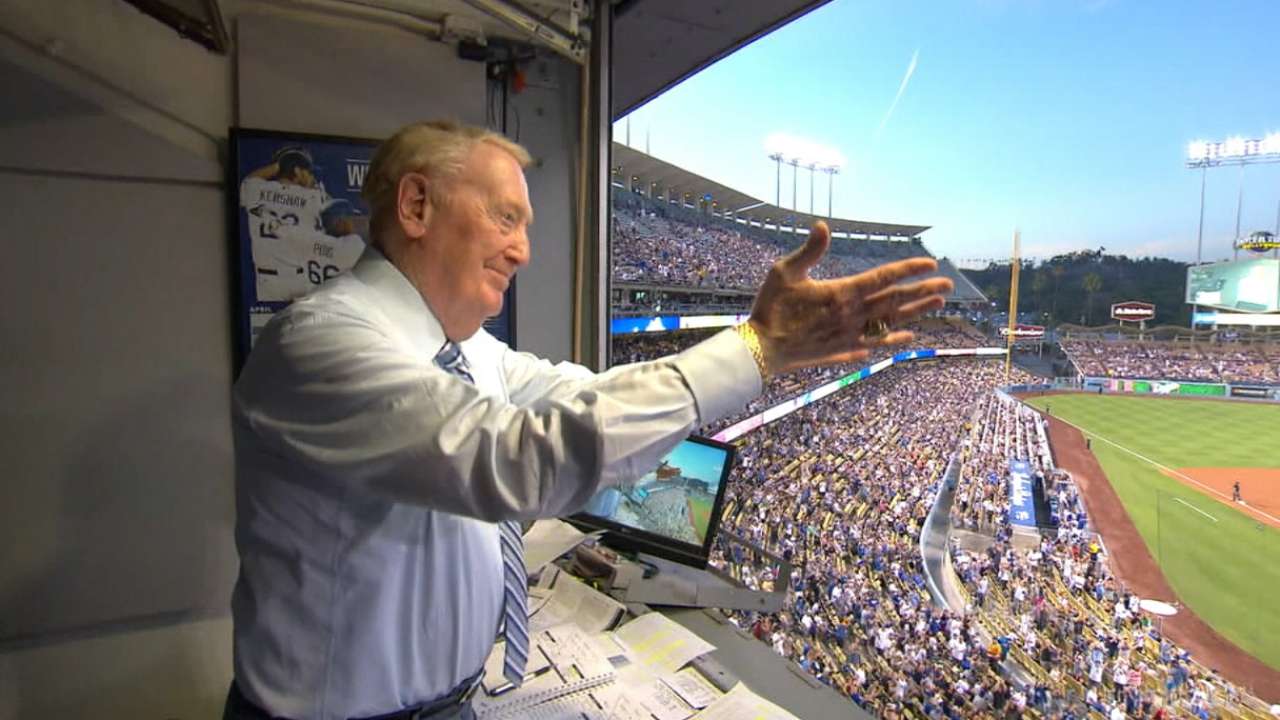 "He's got all this information, some of the different quotes," Maddon said of Scully. "It was pretty impressive. I've never asked for my photograph to be taken with anybody but we did, and I'll keep that one."
Maddon said Scully was very much aware of the young Cubs and wanted to know something about the players.
"It was a nice meeting, I'm very honored, but to get my photograph taken with him is very special," Maddon said.
Extra bases
• Dexter Fowler returned to the lineup after missing two days because of a sore right shin. Maddon didn't even check with the center fielder to see if he was ready.
"I just wrote his name down," Maddon said.
Fowler leads the Cubs and ranks third in the National League with 84 runs scored. It's the most by a Cubs leadoff hitter since Alfonso Soriano scored 92 times in 2007.
• The Cubs hope catcher David Ross can rejoin the team Sunday, but he will definitely not be in Los Angeles in time to catch Jon Lester on Saturday. Ross is on the family medical emergency list.
Carrie Muskat is a reporter for MLB.com. She writes a blog, Muskat Ramblings. You can follow her on Twitter @CarrieMuskat and listen to her podcast. This story was not subject to the approval of Major League Baseball or its clubs.