Scioscia has thought of flipping Trout, Pujols
Lineup switch could give Angels' best hitter more opportunities with RISP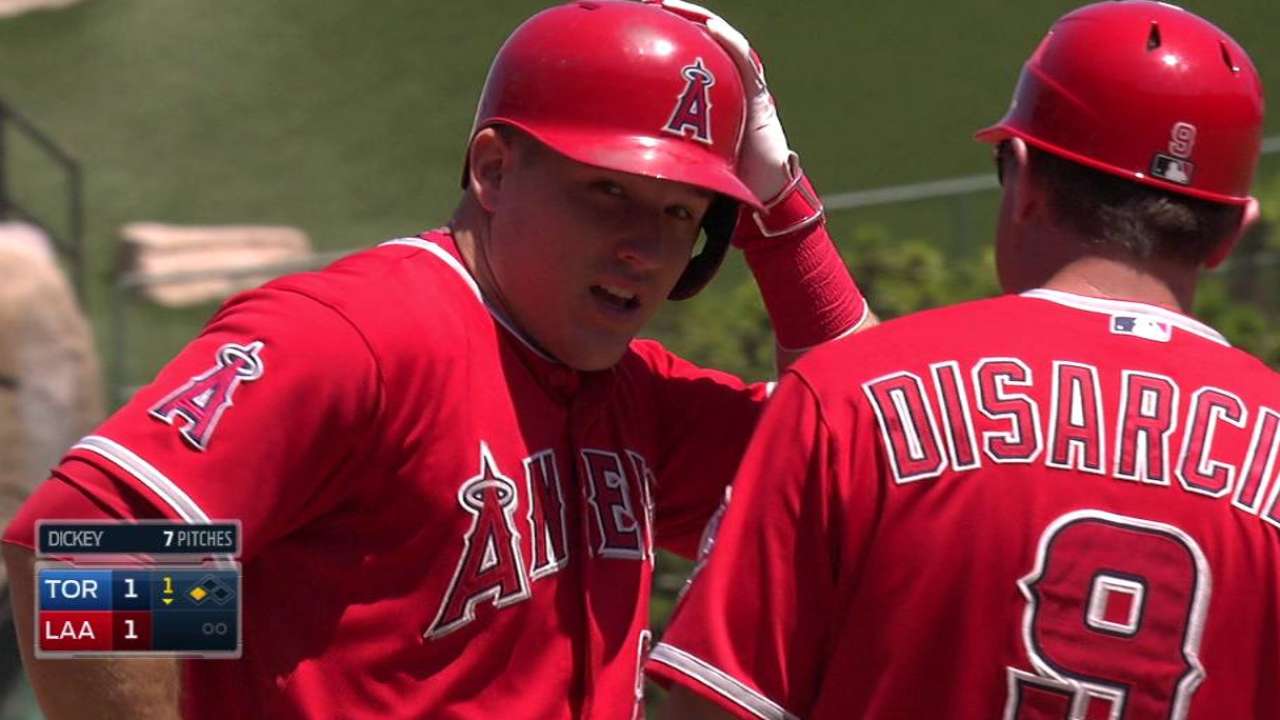 CLEVELAND -- Mike Trout hasn't had nearly enough opportunities to drive runners in this season. So how about batting him behind Albert Pujols, a lineup combination Angels manager Mike Scioscia has never deployed?
"We've talked about it, sure," Scioscia said. "We've talked about it for a long time."
Entering Friday's series opener against the Indians, 133 Major League players had more plate appearances with runners in scoring position than Trout, the consensus best all-around player in the game and a guy with a 1.208 OPS in that situation this year.
Putting the Angels' second-best hitter, Pujols, in front of Trout would probably improve that.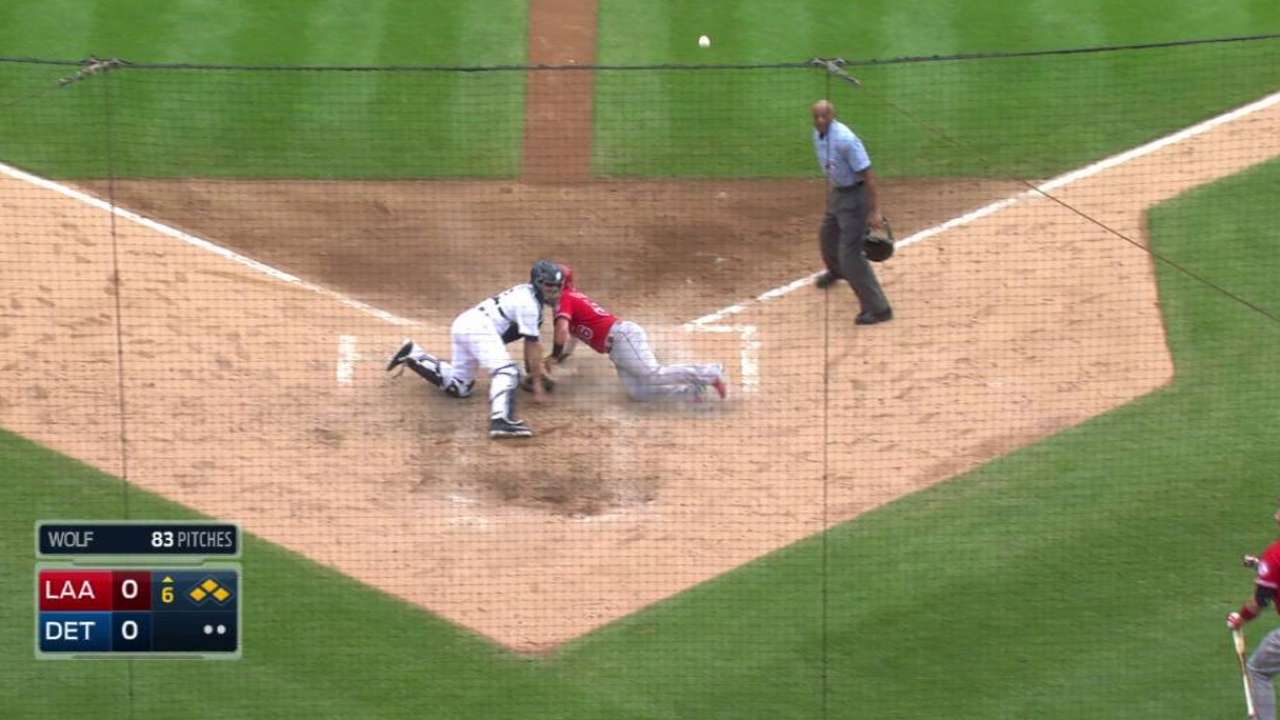 But plenty of issues come with that, too.
First and foremost, Trout probably wouldn't see many pitches to hit with Pujols no longer batting behind him. In the final two months of the 2013 season, after Pujols suffered a season-ending partial tear of his plantar fascia, Trout walked 54 times over a 52-game stretch, with nine of them coming intentionally.
"I think the only guy who's really going to protect Mike is Albert," Scioscia said, "and that's something to consider."
There's also the issue of Pujols clogging the bases in front of Trout, and the fact that Pujols' current on-base percentage -- .311 -- is lower than that of Kole Calhoun, who currently bats directly in front of Trout.
"If you look at Albert's on-base compared to some guys you would put ahead of Mike, there is not much difference," Scioscia said. "So you would just be flip-flopping to flip-flop, and not have as much depth behind Mike, who is your best on-base guy."
So, desperate as Scioscia might be for offense, it probably won't happen.
Worth noting
• Scioscia said it's still "unclear" when second baseman Johnny Giavotella will return to the Angels' lineup. Giavotella was placed on the 15-day disabled list on Aug. 24 with an undisclosed illness and can't return sooner than Sept. 5.
• David Freese (sprained right index finger) hasn't had any issues throwing lately and was slated to start at third base for Triple-A Salt Lake on Friday. Freese, 4-for-14 as a designated hitter in his rehab assignment, could return for Monday's series opener in Oakland.
Alden Gonzalez is a reporter for MLB.com. Follow him on Twitter @Alden_Gonzalez and listen to his podcast. This story was not subject to the approval of Major League Baseball or its clubs.