Donaldson follows Tulo with mammoth homer
Third baseman's blast hits facing of upper deck at Rogers Centre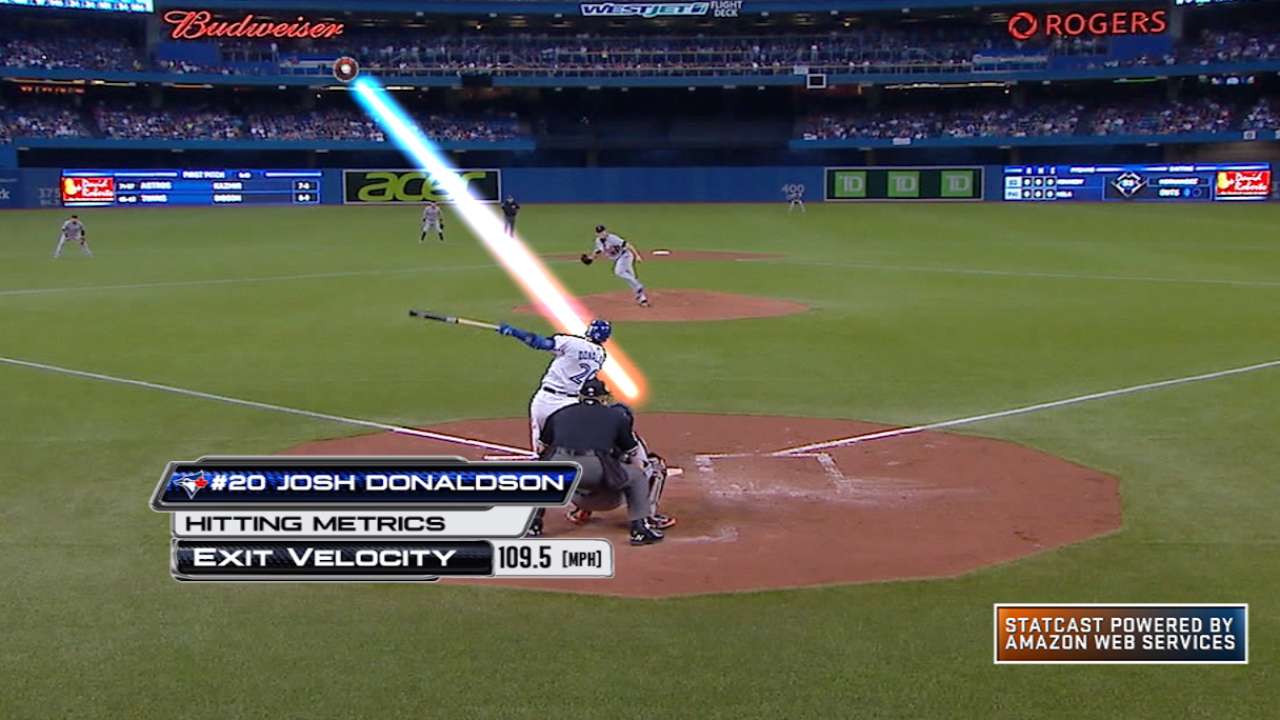 TORONTO -- By now, everyone knows Josh Donaldson can hit the long ball. But his towering solo homer in the third inning of the Blue Jays' victory over the Tigers was impressive by even the loftiest of standards.
Donaldson sent a 1-2 fastball from Tigers starter Matt Boyd off the facing of the fifth deck -- a projected 454 feet, according to Statcast™ -- to help the Blue Jays to a 5-3 win in the series opener on Friday at Rogers Centre.
"I knew I hit it well. I didn't know necessarily it was gonna stay fair or not," Donaldson said of his team-best 35th blast of the season. "It was one of those things where I got a pitch in a spot that I was looking for."
Thirty-three of those homers have come as a third baseman, bringing him into a tie for second place with Troy Glaus for the most in a single season by a Blue Jays player at that position. Donaldson now has 11 homers and 34 RBIs in his past 26 games, and he extended his MLB-best RBI total to 102.
"That's definitely one of the biggest shots I've seen here. I've seen one go a little higher than that one, but none further," Tigers left fielder and former Blue Jay Rajai Davis said.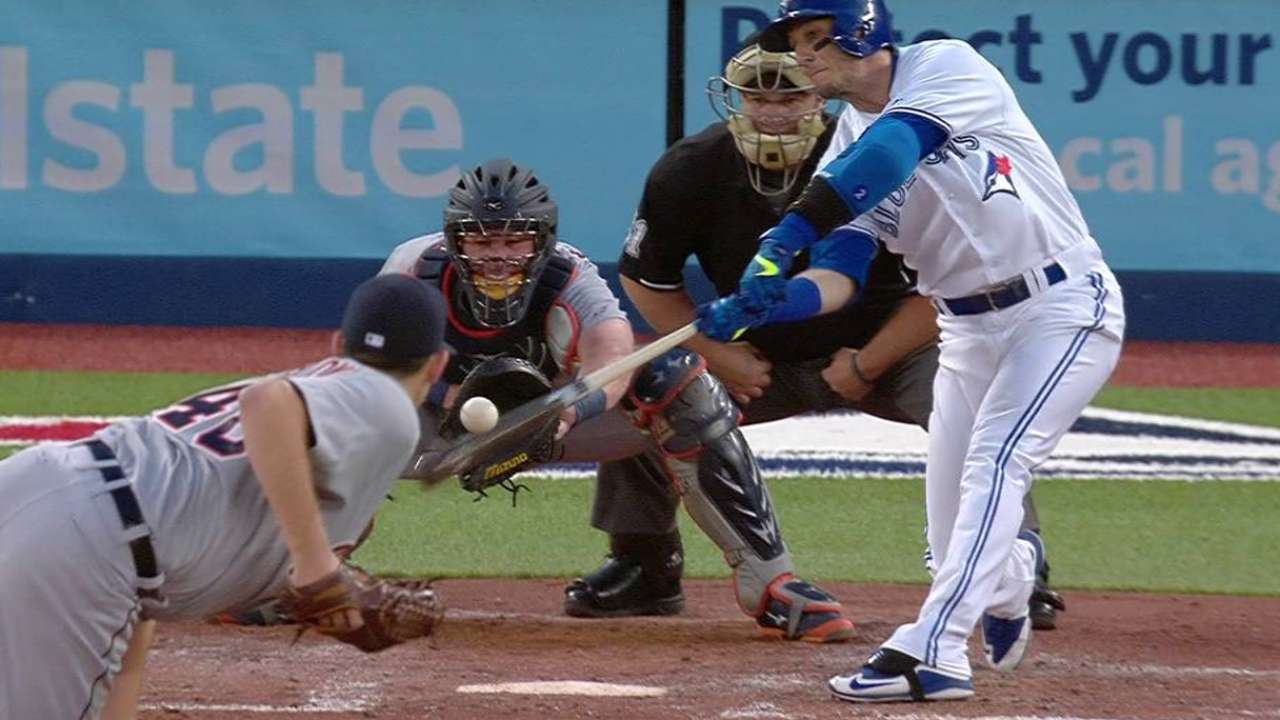 Donaldson's homer came four pitches after Troy Tulowitzki went deep, giving the Blue Jays back-to-back home runs for the eighth time this season. The big Blue Jays bats weren't done there. Jose Bautista gave the home team a trio of homers in the fifth with his solo shot, marking the 19th time this season Toronto has hit at least three dingers in a game. Bautista, who's hit 122 home runs at home, is now two shy of tying Joe Carter for second most at Rogers Centre by a Blue Jays player.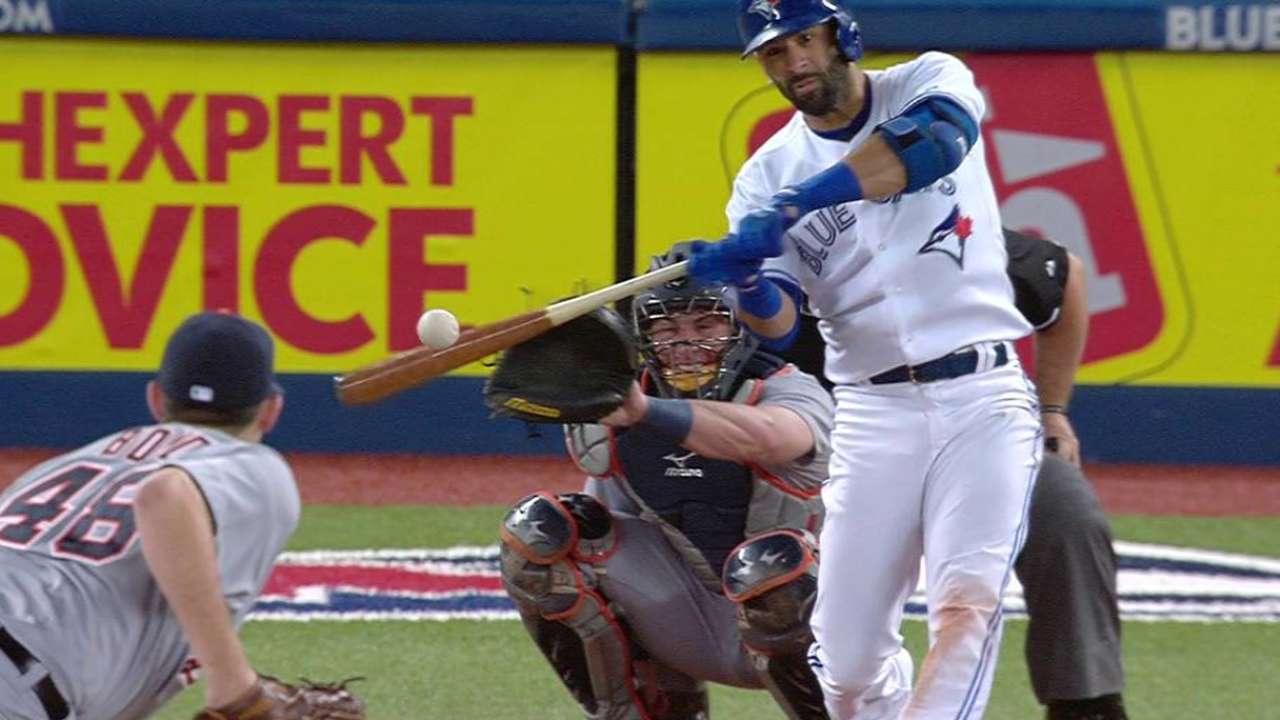 "That's what we expect coming in here every day. Not necessarily hitting home runs, but coming in and having competitive at-bats," Donaldson said.
Jamie Ross is an associate reporter for MLB.com. This story was not subject to the approval of Major League Baseball or its clubs.