RBI World Series documentaries to honor youth baseball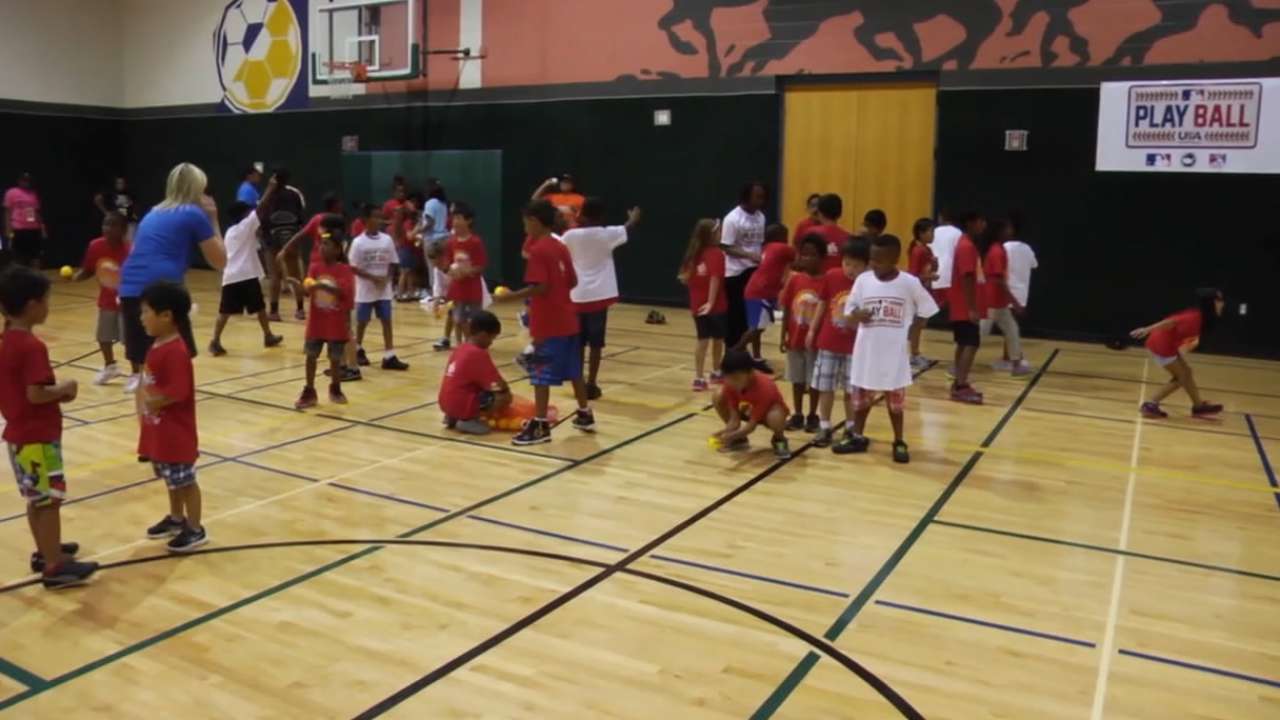 MLB Network and MLB.com will air two documentaries today that offer a look inside the 2015 Reviving Baseball in Inner Cities (RBI) World Series from Texas earlier this month, with inside-look footage focusing on several participants from across the U.S.
The two specials, entitled "Building Dreams," will air at 11 and 11:30 a.m. ET. They feature commentary from various RBI World Series players, coaches and family members; Major League Baseball and Rangers executives; MLB educational programming consultant Sharon Robinson; Major Leaguers Yovani Gallardo and Chris Archer; former big leaguer Ivan Rodriguez; and former UCLA softball player Jen Schroeder.
The documentaries show several of the RBI World Series participants' unique experiences, including MLB Scouting Bureau "Workout Days" in front of pro scouts and college recruiters, visits to the George W. Bush Presidential Library and Museum, participating in Play Ball events, recognition at games at Globe Life Park in Arlington and the announcement of winners of the special RBI World Series "Breaking Barriers: In Sports, In Life" contest.
The RBI World Series featured 24 youth baseball and softball teams representing 18 cities from the United States, Dominican Republic and Puerto Rico. Featured documentary subjects include baseball and softball players, and coaches from RBI programs.
Since he became Commissioner early this year, Rob Manfred has made it clear that bringing more young people into the game is central to his core goals, saying in an open letter to fans that, "Baseball is a game firmly rooted in childhood experiences, and its vitality and growth rely heavily on giving young people from all backgrounds the opportunity to watch and play baseball."
RBI currently serves about 230,000 young men and women in more than 300 programs established in approximately 200 cities worldwide. The program has served about 2 million young people since its inception.
Joey Nowak is a reporter for MLB.com. Follow him on Twitter at @joeynowak. This story was not subject to the approval of Major League Baseball or its clubs.