Flowers emphasizes defensive improvements
Club sees positives in game calling, while hitting lags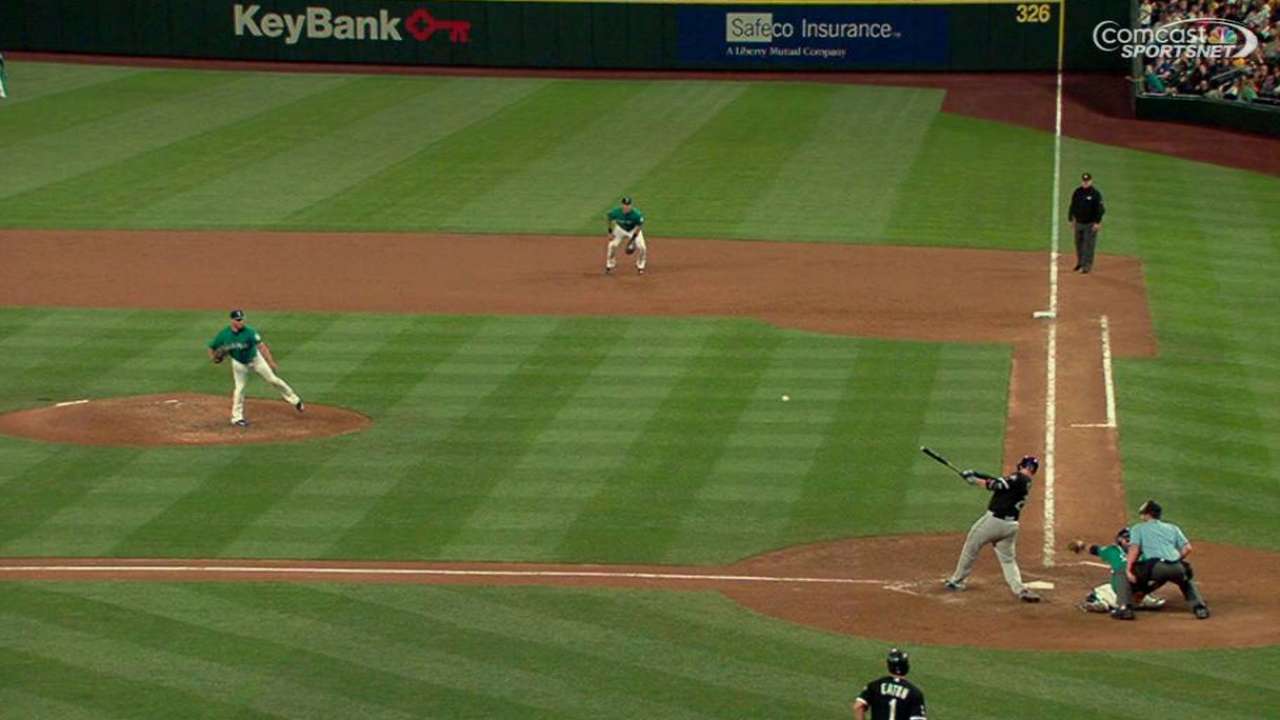 CHICAGO -- Tyler Flowers doesn't believe he is a .220 hitter. The career .219 average over 1,334 plate appearances and three full seasons might suggest otherwise.
But the question to be answered by the White Sox moving forward is whether his lack of offensive consistency is offset enough by his strong handling of pitchers behind the plate. Through the past two seasons, the White Sox have answered that one in the affirmative.
"In most aspects, defensively, I've definitely improved," Flowers said prior to Friday's contest against the Mariners. "That's why I'm still here."
"Yeah, you're comfortable with the way he calls a game," said White Sox manager Robin Ventura. "He's done much better catching a game, calling a game, than he has in the past. He's elevated that to where he's getting some pitchers through some games."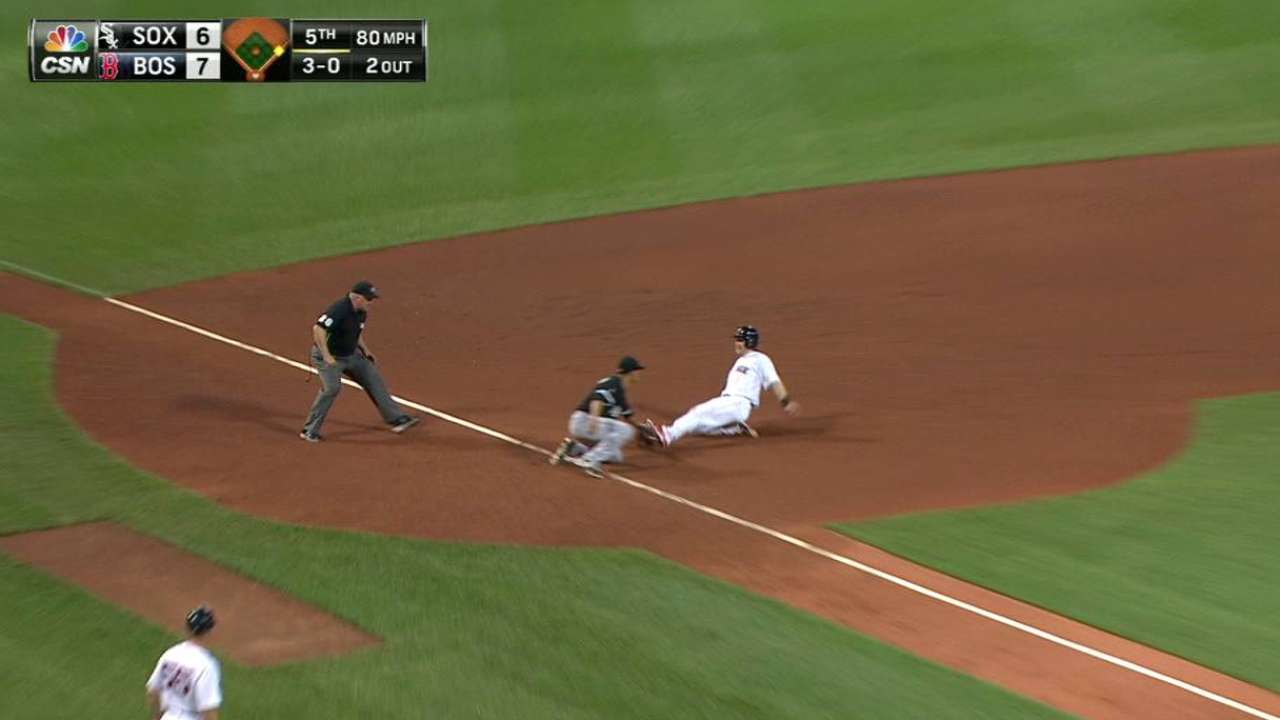 Flowers has eight homers and 32 RBIs this season, compared to 15 homers and 50 RBIs to go with his .240 average in 2014. The difference for Flowers is that the offensive hot streaks that played out in April and even July and September to some extent last year have not been present in '15.
That lack of consistent production has left Flowers the target of fan derision, a topic he has talked about previously this season.
"Fans aren't big fans. That's no secret," said Flowers. "But I've had a lot of things happen this year mentally, physically. I've had a lot of things to overcome to this point of this season.
"There's a lot more than people are aware of, than you guys are aware of, much less the fans who don't get to interact with us. I've had a number of things going on all year."
When asked about the specific nature of those things, Flowers said they were more of the personal nature. He added that there were physical things that come along for all players.
Pitchers clearly respect Flowers' ability to handle the staff, with Flowers calling all the pitches. Chris Sale mentions Flowers at least once in each of his postgame interviews.
Having the staff ace support your work certainly doesn't hurt your cause, meaning there's a chance Flowers could be back in a similar role with the White Sox next season. As for the hitting issue, it's a characteristic that hits many American League catchers.
Boston's Blake Swihart has the highest average among AL catchers with 200 or more at-bats at .271, followed by James McCann and Stephen Vogt. Flowers ranks eighth among AL catchers in RBIs and tied for 10th in homers, but well down the list with his .268 on-base percentage.
"You go around the league and you see what the numbers are for a catcher, you don't see a lot of catchers hitting .300," Ventura said. "Usually if they do, they want to move them because they don't want them to get hurt. We know that Tyler, the first thing you want to see is the way he calls a game, the way he goes through a game, that impact of getting a pitcher through the game. That's a big deal."
Scott Merkin is a reporter for MLB.com. Read his blog, Merk's Works, follow him on Twitter @scottmerkin and listen to his podcast. This story was not subject to the approval of Major League Baseball or its clubs.