Perez sees playing time slip at third base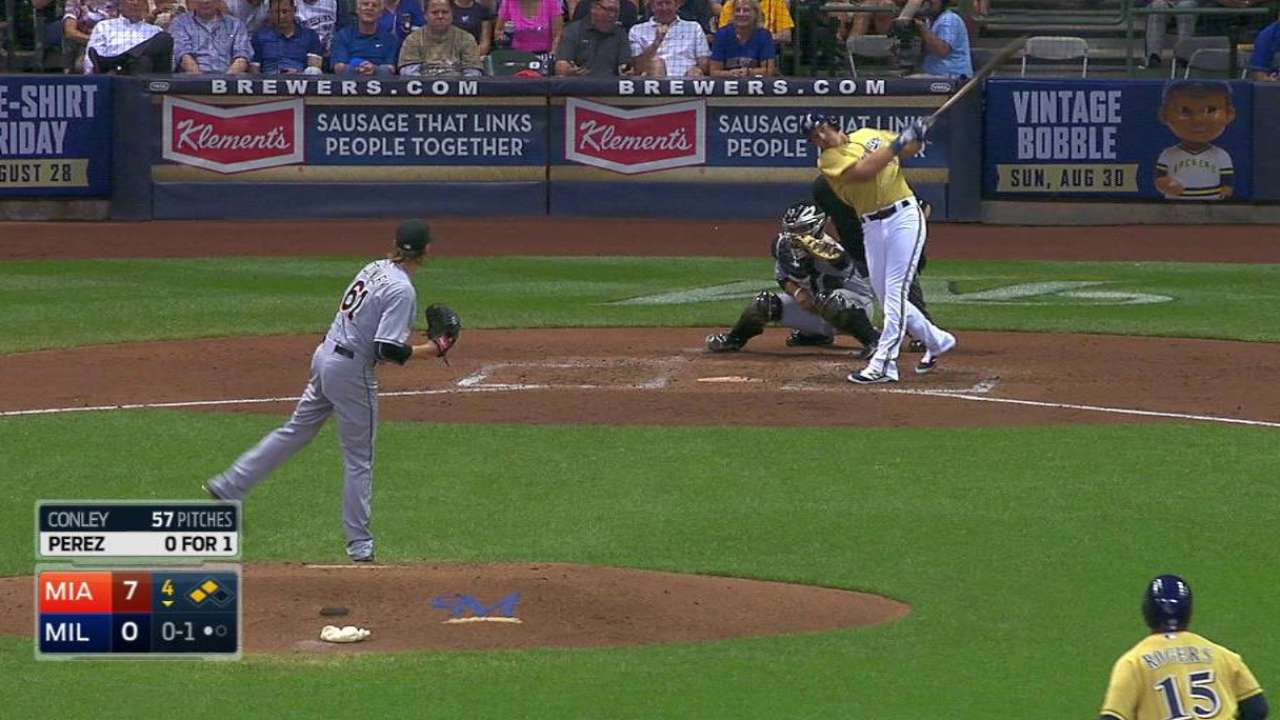 MILWAUKEE -- Hernan Perez was on the cover of the game day program distributed at Miller Park on Friday, but not on the field for the start of the game itself.
After getting the first opportunity to start at third base in the wake of a trade that sent four-year starter Aramis Ramirez to the Pirates, Perez has slipped into the short end of a platoon with Elian Herrera. Manager Craig Counsell said Friday that Perez was healthy, and attributed Herrera's recent run of starts to performance.
"[We are] using Hernan against left-handed starters. He'll be in there Sunday against a left-handed starter," Counsell said, referring to the Reds' John Lamb. "We'll face a couple of lefties against Pittsburgh [in the subsequent series] so he'll be in there for a couple of games. Elian Herrera is playing well. He's playing very well and he's earned it. He's done a really nice job. He's done everything really well. He's swinging the bat well, he's made some nice plays on defense so he's earned it."
From July 23, when the Brewers traded Ramirez to Pittsburgh, through Saturday, Perez started 20 of the team's 29 games, played in six other games off the bench, and batted .208/.218/.273. After starting Friday in Washington, he appeared as a pinch-hitter on Saturday, then did not play at all on Sunday in Washington or Tuesday and Wednesday in Cleveland.
Does this indicate the Brewers have completed their evaluation of Perez as a possibility to man third base regularly in 2016?
"He's 24 years old, so I don't think we write anybody off or pigeonhole him in a certain role," Counsell said. "But you also have to earn it out there and we're trying to give ourselves the best chance. I think Hernan has shown he's a Major Leaguer. I think he's struggled against some of the right-handers we faced for a while.
"He's been excellent against left-handed pitching. His at-bats against left-handers have been very, very good. But I don't think you make any firm [decisions]. He's a big league player on our roster and he'll get chances when he's in there."
The Brewers claimed Perez off waivers from the Tigers on June 2.
Adam McCalvy is a reporter for MLB.com. Follow him on Twitter @AdamMcCalvy, like him on Facebook and listen to his podcast. This story was not subject to the approval of Major League Baseball or its clubs.