Puig placed on DL; Dodgers call up Peraza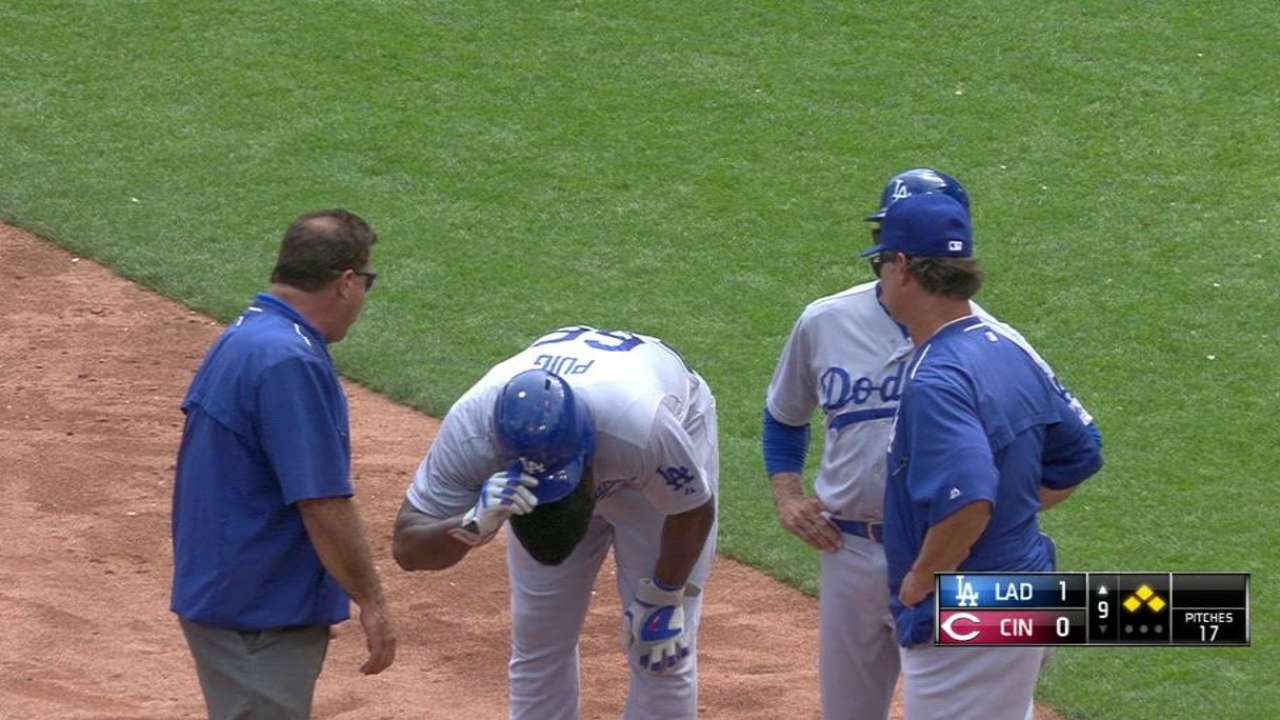 LOS ANGELES -- For the second time in less than two weeks, Dodgers outfielder Yasiel Puig injured his hamstring, although this injury forced him to the 15-day disabled list on Friday. To replace Puig, Los Angeles called up infielder Jose Peraza from Triple-A Oklahoma City.
Manager Don Mattingly believes the 24-year-old Puig will be sidelined for more than 10 days, so the club opted to put Puig on the disabled list.
"If we could wait four or five days, we're not going to need the DL, but we feel like it's going to be over 10 days, and that puts us over the tipping point and we might as well put him on the DL," Mattingly said.
Puig left Thursday's 1-0 win over the Reds in the ninth inning after injuring his right hamstring-- the same hamstring he strained on Aug. 19 against the A's -- trying to beat out an infield single. Puig missed just two games before returning to the lineup, but Mattingly believes that the two aren't related.
"We had the sense that he was totally recovered from the hamstring," Mattingly said, although this injury is in the same spot, behind the knee in his right leg, as the injury from two weeks ago.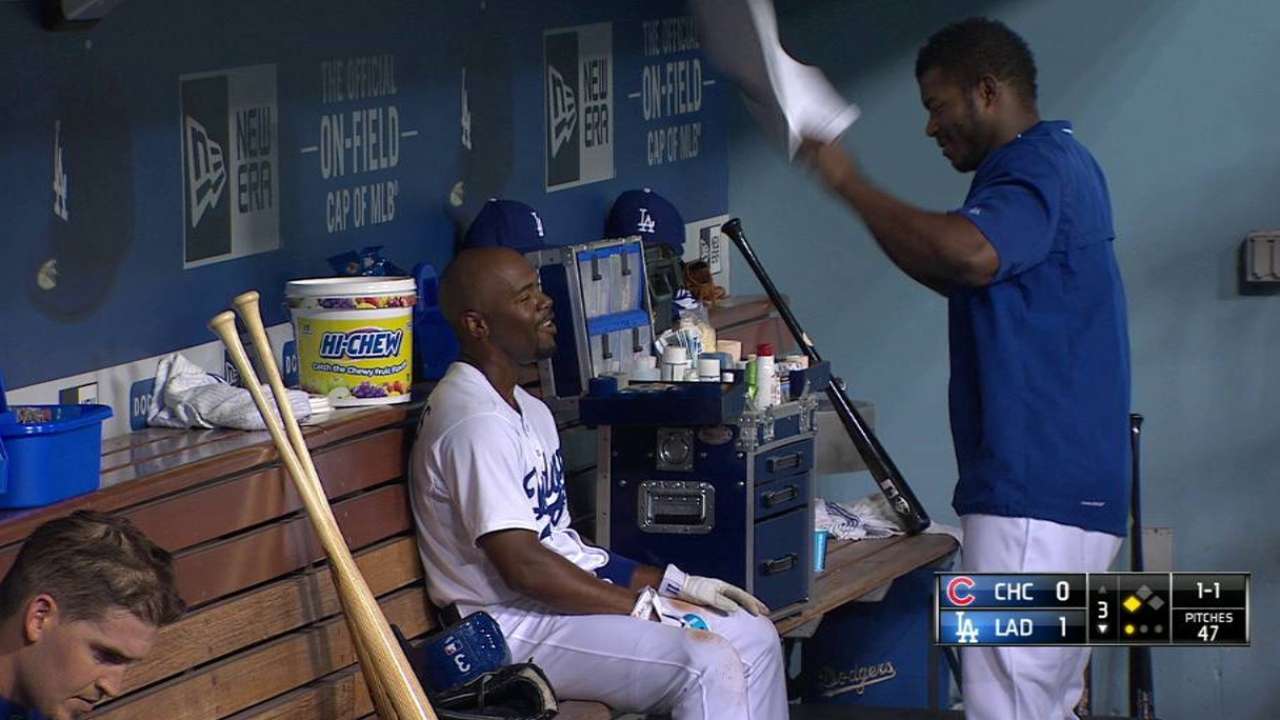 Puig missed 39 games from April 26-June 6 with a left hamstring injury. Mattingly said that he and the trainers don't know exactly how long Puig will be out, but they don't believe it will be an injury that keeps Puig sidelined for five weeks as it did in May.
"That's the one thing we don't know. Last time, it was a couple of days," Mattingly said of Puig's exact return. "We're hoping not. Obviously, I haven't gotten anything back from [head trainer] Stan [Conte] that said it's going to be five weeks."
Steve Bourbon is an associate producer for MLB.com. This story was not subject to the approval of Major League Baseball or its clubs.