McCann back where it all started in Atlanta
Catcher takes on Braves for first time since joining Yankees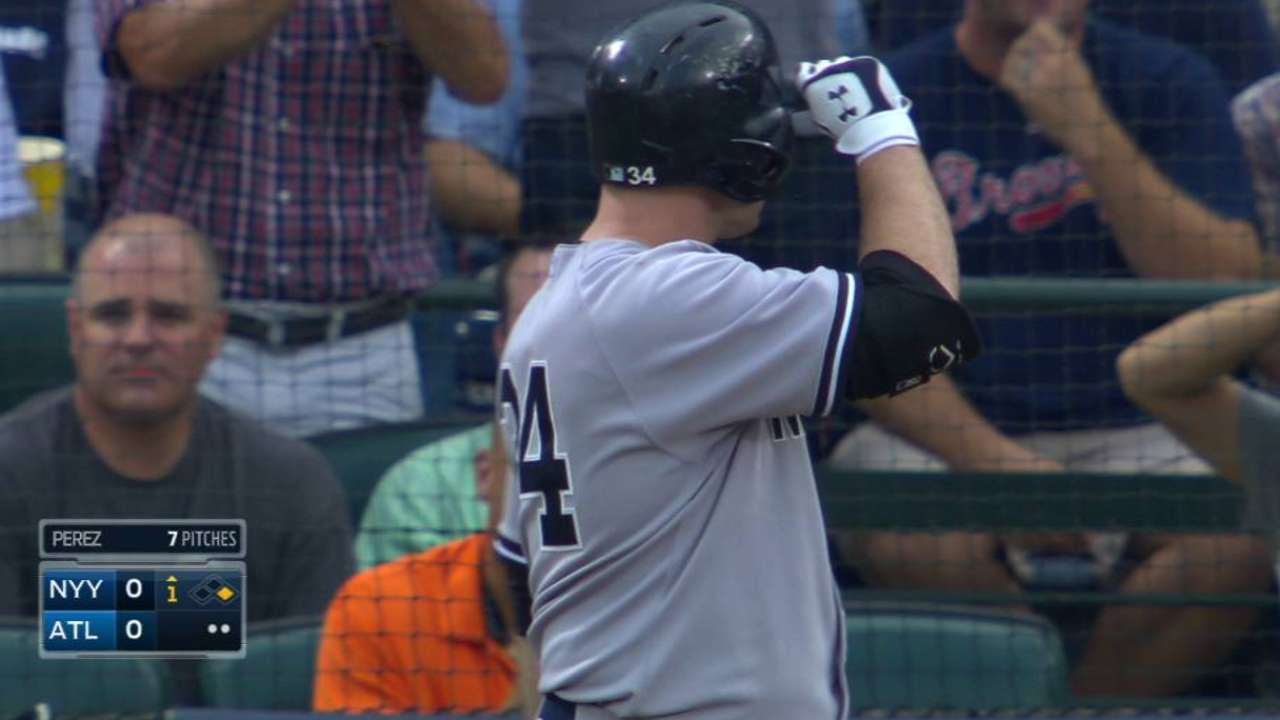 ATLANTA -- Throughout his high school years in suburban Atlanta, Brian McCann routinely visited Turner Field without any reason to believe he would end up playing more games in this stadium than anybody not named Chipper Jones or Andruw Jones.
Yet, when McCann returned to this familiar setting on Friday afternoon, it felt much different than it had at any previous point of his life. For the first time, the Yankees catcher was entering as a visitor and preparing himself for the odd experience to spend this weekend doing whatever it took to beat that Braves organization that will forever hold a special place in his heart.
"I'm excited to be back here and I'm excited to play here at Turner Field where it all started," said McCann, who hit a three-run homer in the eighth inning during the Yankees' 15-4 win on Friday. "I have a lot of great memories here."
McCann made his Major League debut at Turner Field during the 2005 season, and a few months later he experienced the thrill of sending the hometown crowd into a frenzy with the decisive home run he hit off Roger Clemens in Game 2 of the National League Division Series. This is where Jones helped him learn to hit and both John Smoltz and Tom Glavine taught him how to handle a pitching staff.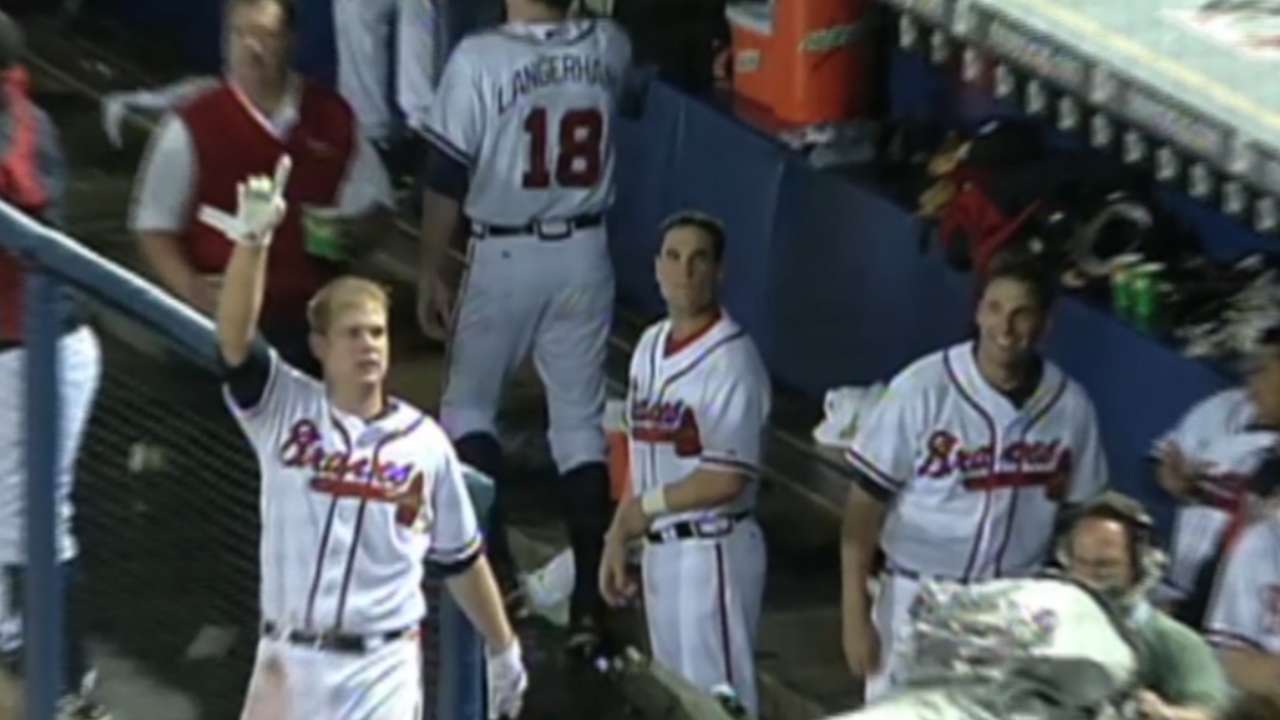 Unfortunately it was not where he had a chance to play his entire career. McCann entered the 2013 season knowing it would be his last in Atlanta, and after helping the Braves win the National League East that year, he signed a five-year, $85 million contract with the Yankees.
"It feels longer than [two years ago], especially with the turnover of players here [in Atlanta]," McCann said. "I've only played with a couple of them, so yeah, it seems like it's been longer than it has been."
Freddie Freeman, Andrelton Simmons, Peter Moylan, Julio Teheran and Michael Bourn are the only current members of the Braves' active roster that McCann played with in Atlanta for a significant amount of time. While McCann enjoyed the opportunity to see them, he also graciously welcomed the opportunity to catch up with members of the coaching staff and support staff, some of whom were present when he debuted in Atlanta.
"There's a lot of new faces, but at the same time, there are a lot of the same faces that I came up with -- a lot of coaches that taught me how to play this game and win," McCann said. "I'm excited to compete against them."
The Braves' current youth movement is different than the one McCann experienced when he, Jeff Francoeur and Kelly Johnson were among the Baby Braves -- the group of rookies that helped the Braves capture their 14th consecutive division title in 2005.
"I remember it like it was yesterday," McCann said. "We all came up at the same time. We were all young. We were thrown into a pennant race and we were big contributors to the reason that we won. I speak for all the Baby Braves, when we came up we had a chance to pick Chipper Jones' brain and Smoltzie's. We were thrown into the fire and we all responded well.
"We're at 10 years, which is beyond crazy because it seems like it was yesterday. I've got a lot of great memories from when I first got here."
Mark Bowman is a reporter for MLB.com. This story was not subject to the approval of Major League Baseball or its clubs.