What a catch: Cervelli, Stewart solidify Bucs
Backstop tandem providing total package in Pittsburgh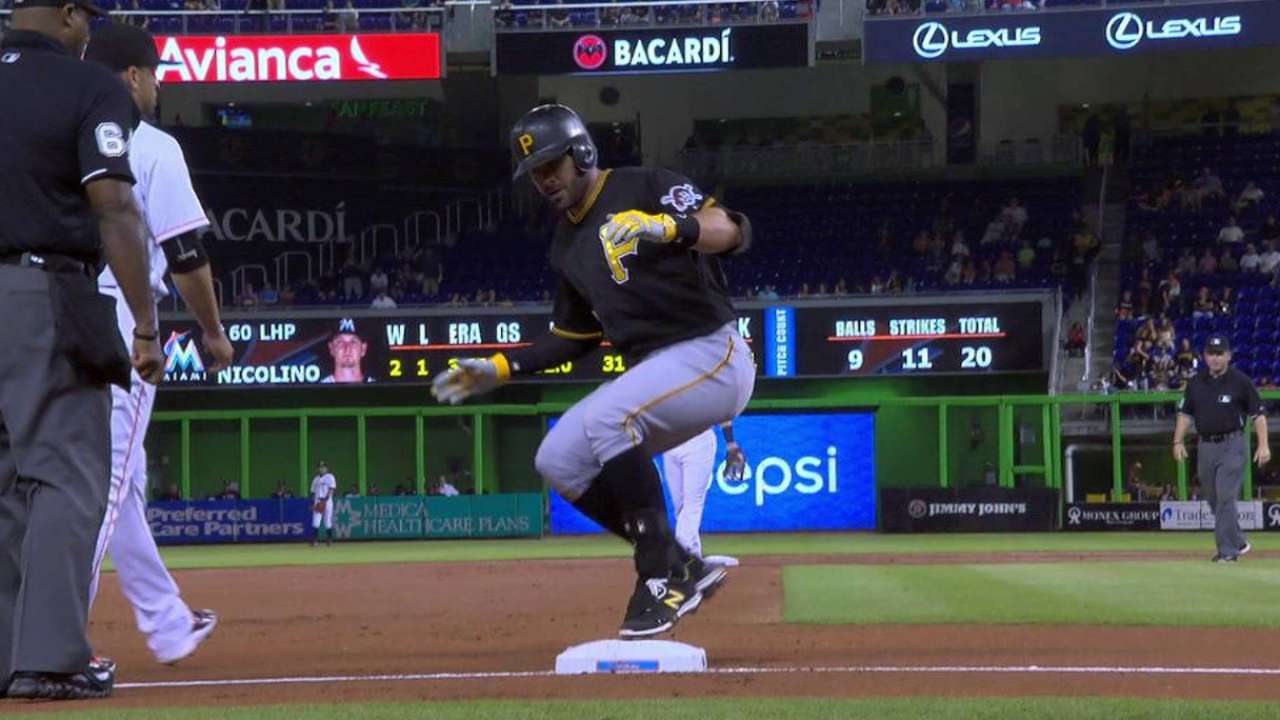 PITTSBURGH -- You could make a case that the Pirates, with Francisco Cervelli and Chris Stewart, have the best catching tandem in baseball.
Cervelli was acquired from the Yankees in the offseason to replace four-time All-Star Russell Martin, who signed as a free agent with Toronto. Cervelli hasn't disappointed, entering Friday batting a career-high .306, second only to Buster Posey among regular Major League catchers. Cervelli and Stewart were hitting a combined .303, a Major League best for catchers.
"We're very happy with the combination and the work that's been done behind the plate, the work that's been done with every pitcher that takes the mound, the offensive work, the work that gets done when they are not on the field," Pirates manager Clint Hurdle said. "They take care of things."
The key for Cervelli is staying healthy. He was able to play in only 49 games in 2014.
"Remember that my injuries have never been pulled muscles and things like that," Cervelli said. "It's always been getting hit. Clint knows what he's doing, so I never get upset with his decisions because he wants the best for me and for the team."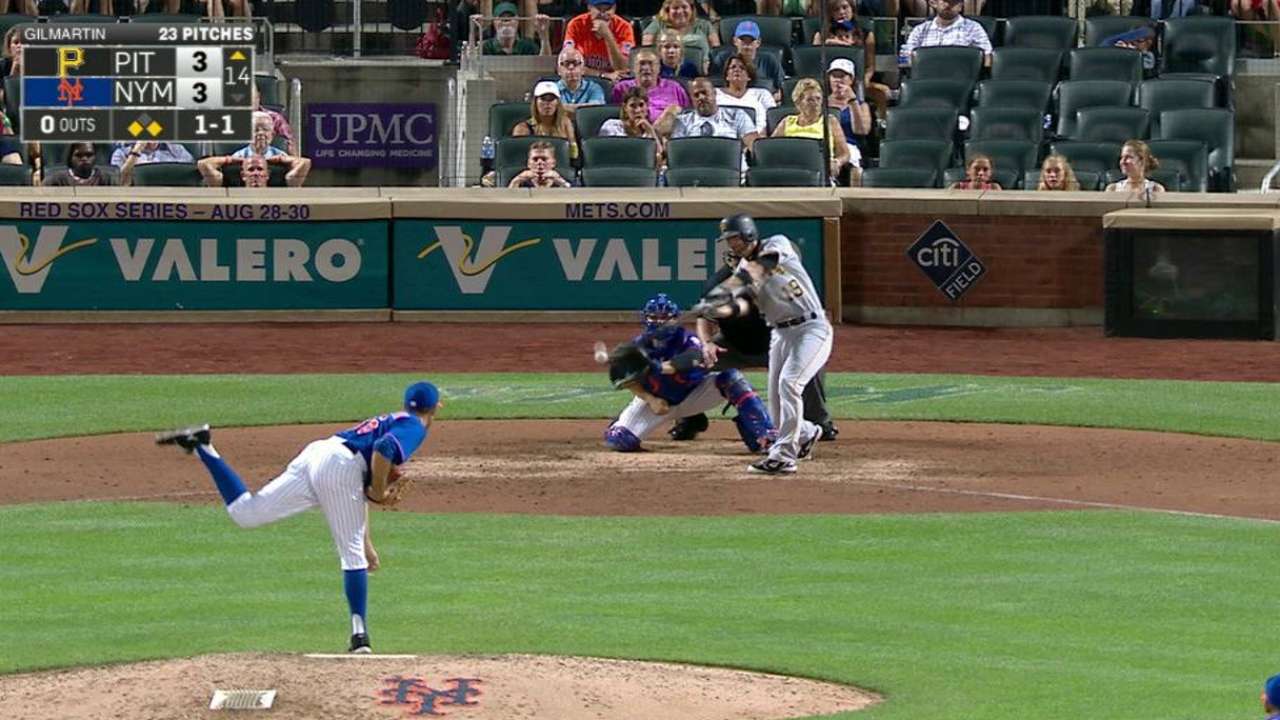 "Total package-wise, I think we've done a very good job," Stewart said.
They might not replace a player the caliber of Martin, but people in Pittsburgh aren't complaining about Cervelli and Stewart.
"The big question from the fans' perspective was, 'Russ is gone, how are these guys going do in his absence?'" Stewart said. "There is no replacing Russ, he was one of a kind, but I think we've done a tremendous job of doing as much as we can do behind the plate, taking care of business back there."
George Von Benko is a contributor to MLB.com. This story was not subject to the approval of Major League Baseball or its clubs.