Dombrowski: Buchholz part of '16 plan if healthy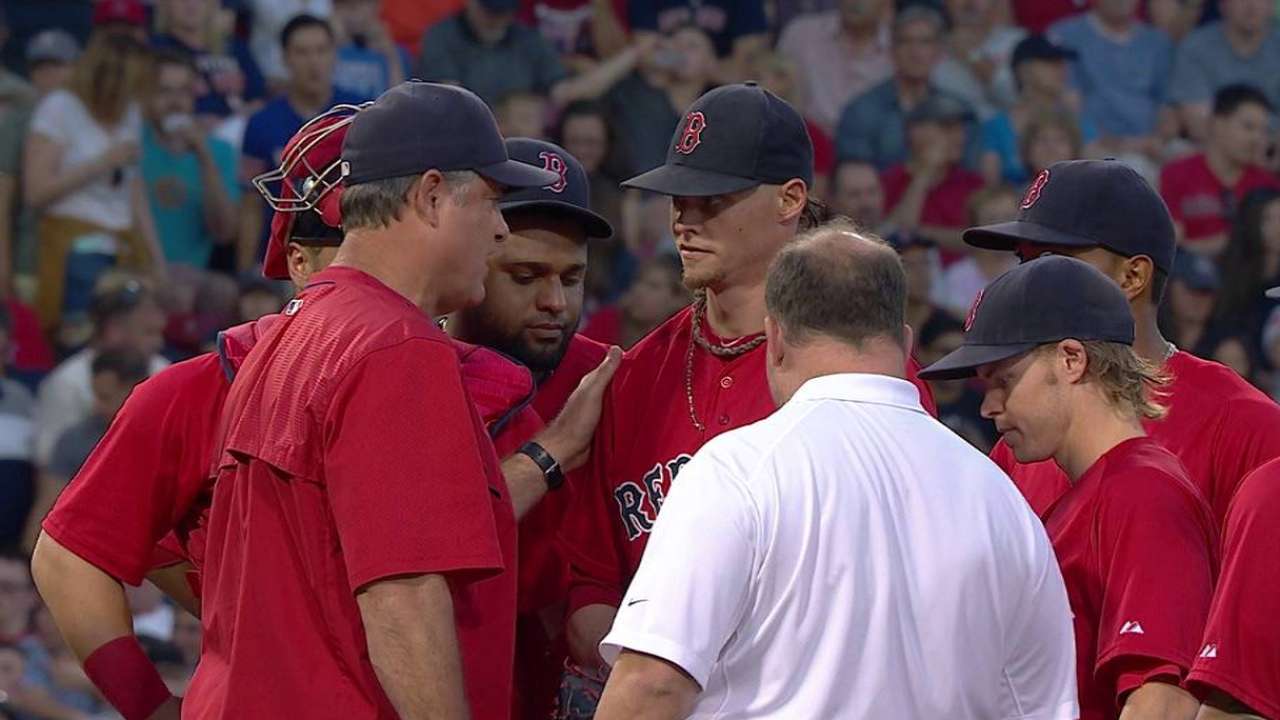 NEW YORK -- Red Sox president of baseball operations Dave Dombrowski made it official that Clay Buchholz won't pitch again in 2015. However, Dombrowski sounded very inclined to pick up the righty's option for next season provided the medical staff deems him healthy.
"I think it's really a simple equation in the sense that if you think he's healthy -- and I'm not the one that's capable of making that decision -- that's the doctor's decision," said Dombrowski. "But picking up his option is a very simple thing because he's a good big league pitcher that's really … the option's a good option."
Buchholz's option for 2016 is for $13 million. The Red Sox also hold a $13.5 million option on Buchholz for '17.
Buchholz last pitched on July 10, the night he strained his right flexor in a start against the Yankees. At the time he was hurt, Buchholz was in the midst of one of the best stretches of his career.
"But it's more a matter of the health perspective," Dombrowski said. "Otherwise, to me, that's one of those easy decisions because he's a quality big league pitcher when he's out on the mound. Just have to make sure that he's OK. Now, anything that I've heard so far, everybody tells me he should be fine. But again, we've got some time frame on that. Otherwise, it's easy to decide because he's a good big league pitcher."
The Red Sox should get a better feel for where Buchholz is at by Sept. 2, when he should be given clearance to start a throwing program.
"There's not going to be enough time [for Buchholz to pitch in a game] because he'll begin throwing next week," Dombrowski said. "There's just not enough time to build him up to get him ready in a game."
Dombrowski added that the Instructional League season probably ends too early for Buchholz to be able to pitch there.
Ian Browne is a reporter for MLB.com. This story was not subject to the approval of Major League Baseball or its clubs.