Taylor OK, but injuries force Nats to shuffle lineup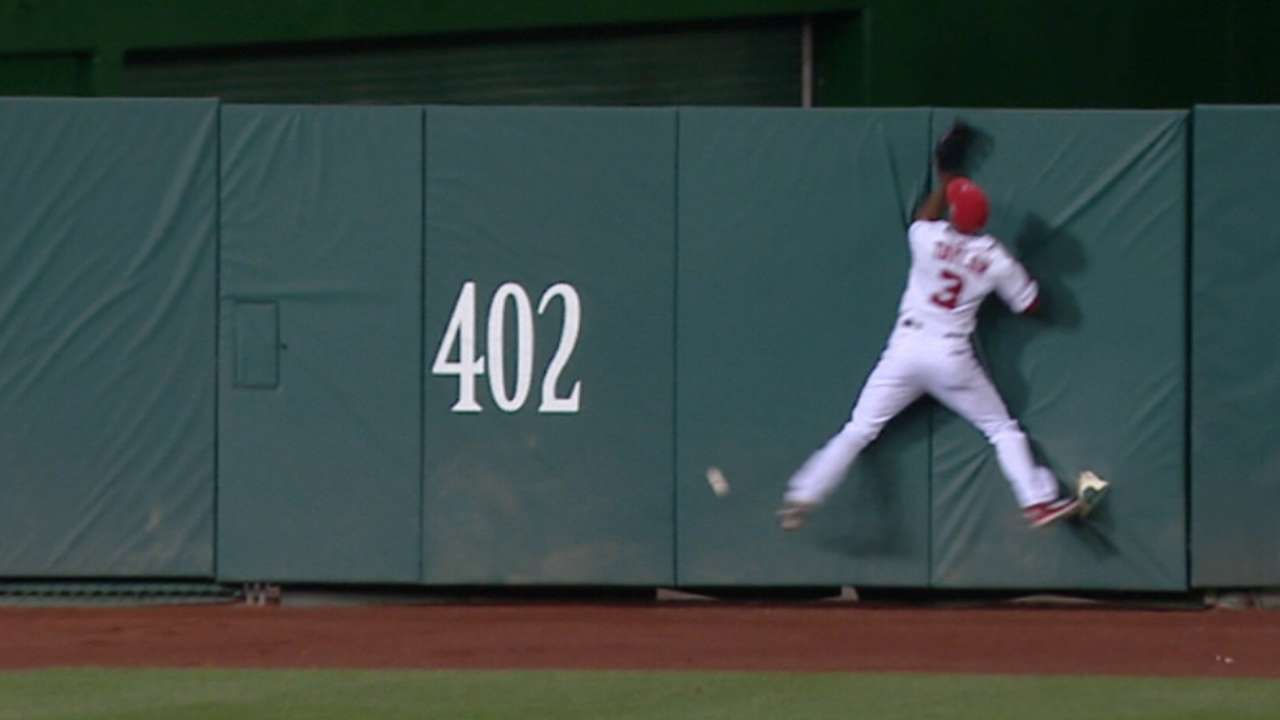 WASHINGTON -- Given the speed and severity of Michael Taylor's crash into the outfield wall on Thursday night, the news out of the Nationals camp on Friday was promising.
Taylor underwent tests on his right knee, and no structural damage was revealed, confirming the original diagnosis of a right knee contusion.
"I think the video [of the play] was worse than it really was," Taylor said before the Nationals' 4-3 loss to the Marlins on Friday. "I banged my knee pretty good when I went into the wall. Luckily nothing was broken or torn."
Taylor wasn't in the lineup Friday night, but he said he was ready if needed.
Third baseman Yunel Escobar also left Thursday's game early after being hit on the second knuckle of his right hand with a pitch in the fifth inning. He is listed as day to day and was not in Friday's lineup either, forcing manager Matt Williams to get creative and making room for top infield prospect Trea Turner to make his first Major League start.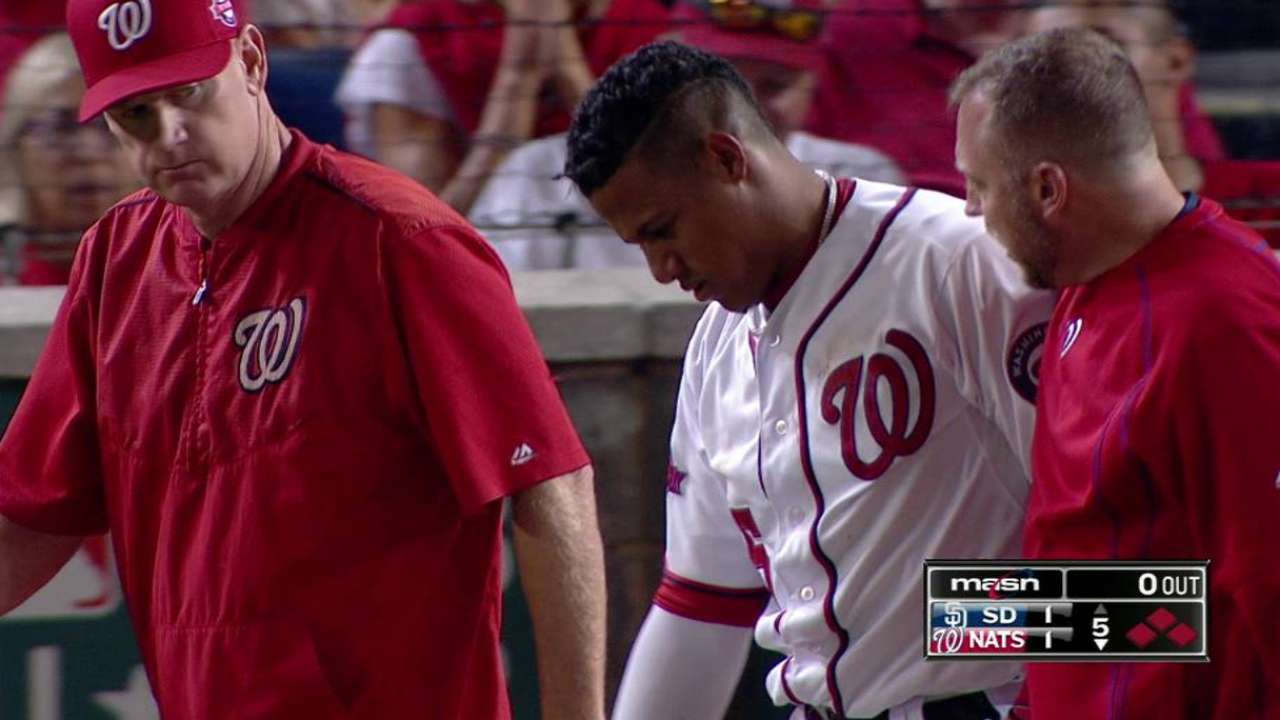 Turner, the No. 2 prospect in the Nationals' system and 11th-ranked prospect in all of baseball, has been a shortstop for almost all of his professional career. That's where he projects in the future for the Nats, but given the myriad injuries, his first start came at second base.
"Ideally, he wouldn't necessarily be in the lineup tonight, but given the circumstances, he is," manager Matt Williams said. "And so he'll be prepared and ready."
Jacob Emert is an associate reporter for MLB.com. This story was not subject to the approval of Major League Baseball or its clubs.