ICYMI: Friars rally late, fall short in finale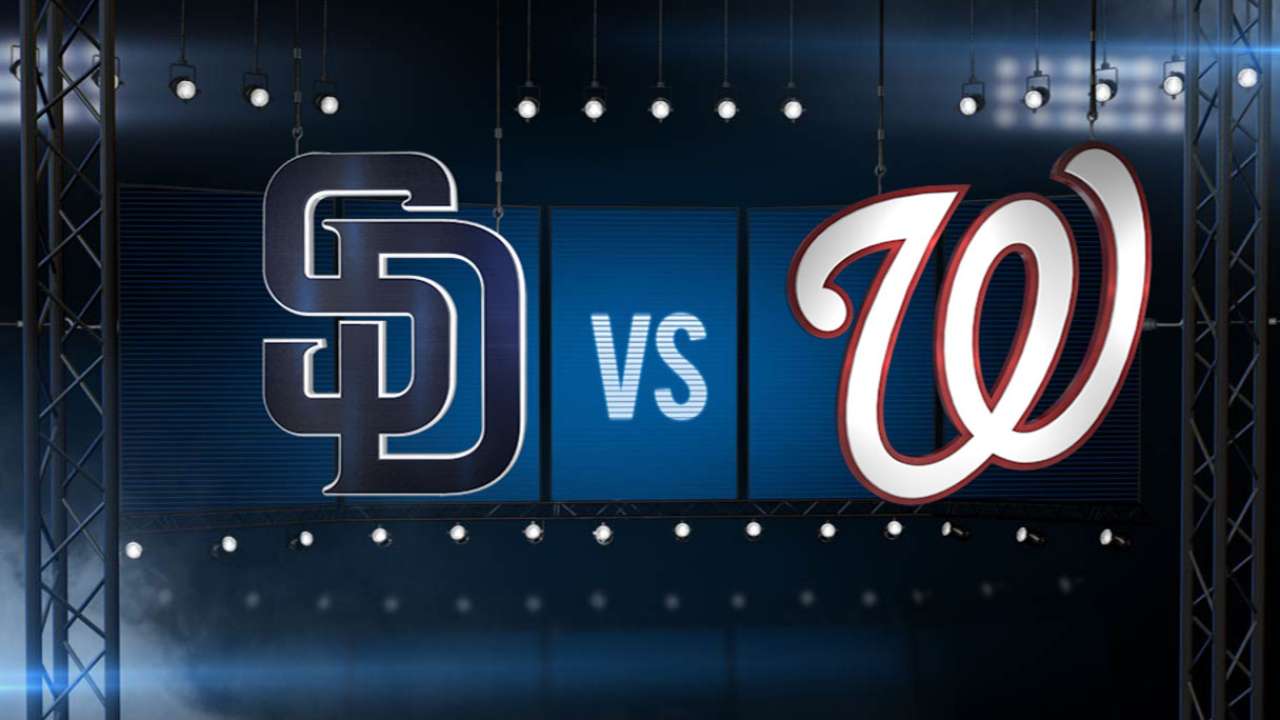 For the second day in a row at Nationals park a pitcher named Ross was given the "W" after a hard-fought win at the ballyard, but unfortunately for the Padres that Ross brother played for the wrong team. Joe Ross - the younger brother of yesterday's winning pitcher Tyson Ross -- lifted the Nationals to a 4-2 victory over the Padres on Thursday and stole a series victory away from San Diego before their trip to Philadelphia. Ross, a former first-round draft pick and top prospect for the Padres organization, was masterful in his outing over his former club after holding San Diego to only one hit and one unearned run over six innings of work.
Andrew Cashner was also able to deliver a solid performance on Thursday although a lack of run support proved to be his undoing after keeping the Friars within striking distance over five-plus innings. Cashner surrendered only three earned runs on nine hits while also striking out six over 5 and 2/3rds innings of work. The ever-unlucky Cashner was pegged with his 13th loss of the season despite coming one out shy of delivering a quality start for the Padres in their finale against Washington.
While Cashner was effective on the hill, he had some spectacular defensive plays behind him that helped him keep the game close through the majority of Thursday's contest. Melvin Upton Jr. had a fantastic day in the outfield after making a Willy Mays style basket catch in center field in the first inning while also collecting two outfield assists on the day to keep the Nationals in check. Additionally, Clint Barmes had a defensive gem at shortstop with a sliding stop and throw in the eighth inning to back up reliever Kevin Quackenbush on the mound.
Upton Jr. was also effective with his bat on Thursday as he sent a booming triple off the top of the wall in center field in the seventh inning. It was Upton Jr.'s third triple of the season, but unfortunately he was stranded at third after Jedd Gyorko was robbed of an extra-base hit immediately afterwards.
Overall the offense struggled against the Nationals pitching staff as the team was held to just three hits on the day, although San Diego made those three hits count by scoring two runs on the day. Yangervis Solarte was credited with his 51st RBI of the year while Yonder Alonso collected his 29th RBI of 2015 after the team strung together a short rally in the top of the ninth inning.
Although the Padres were unable to complete a comeback victory over the Nationals, the Friars will have another chance to get back on track tomorrow as they open up the first of a three-game set against the Phillies at Citizens Bank Park. Ian Kennedy will be taking the hill for San Diego against Philadelphia's Aaron Nola at 4:05pm PT. In case you missed it, here's a look at some highlights and stories you may not have seen from Thursday:
Padres post-game recap: Offense held in check as Padres fall to Nats
Upton Jr. makes a sensational basket catch in center to get the Friars out of the first: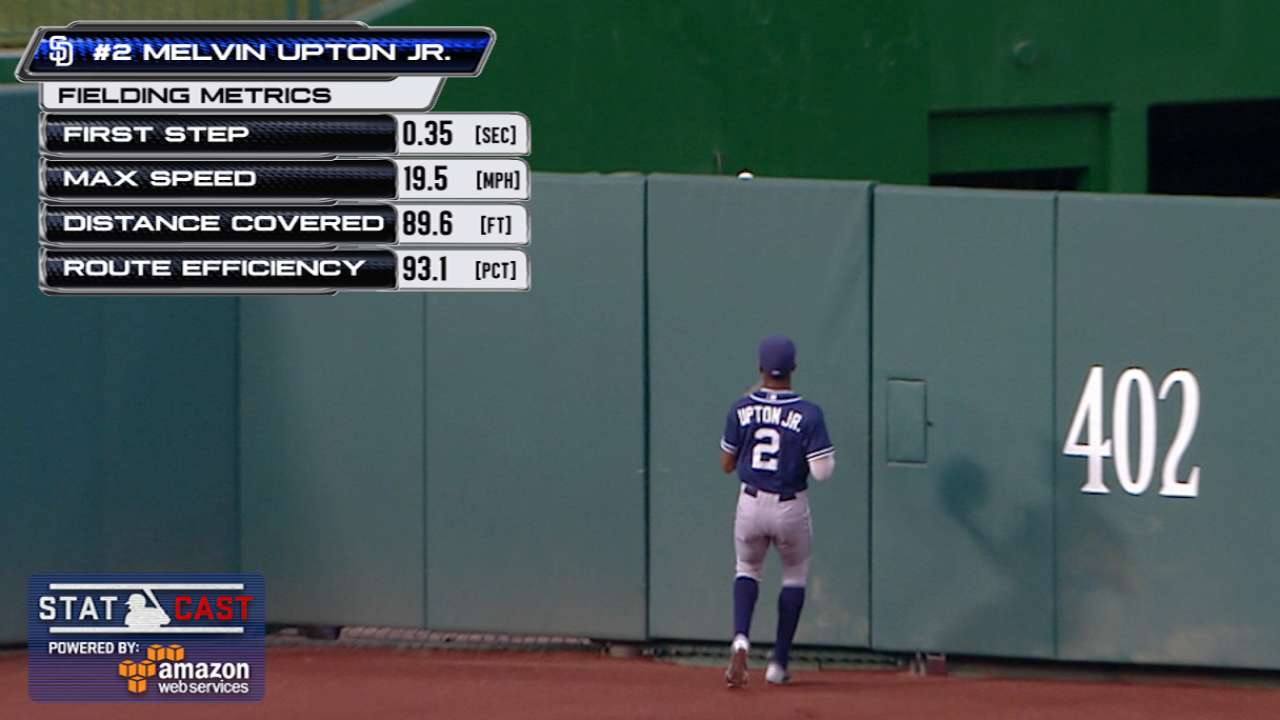 Solarte puts the Padres on the board with an RBI sac-fly in the fourth: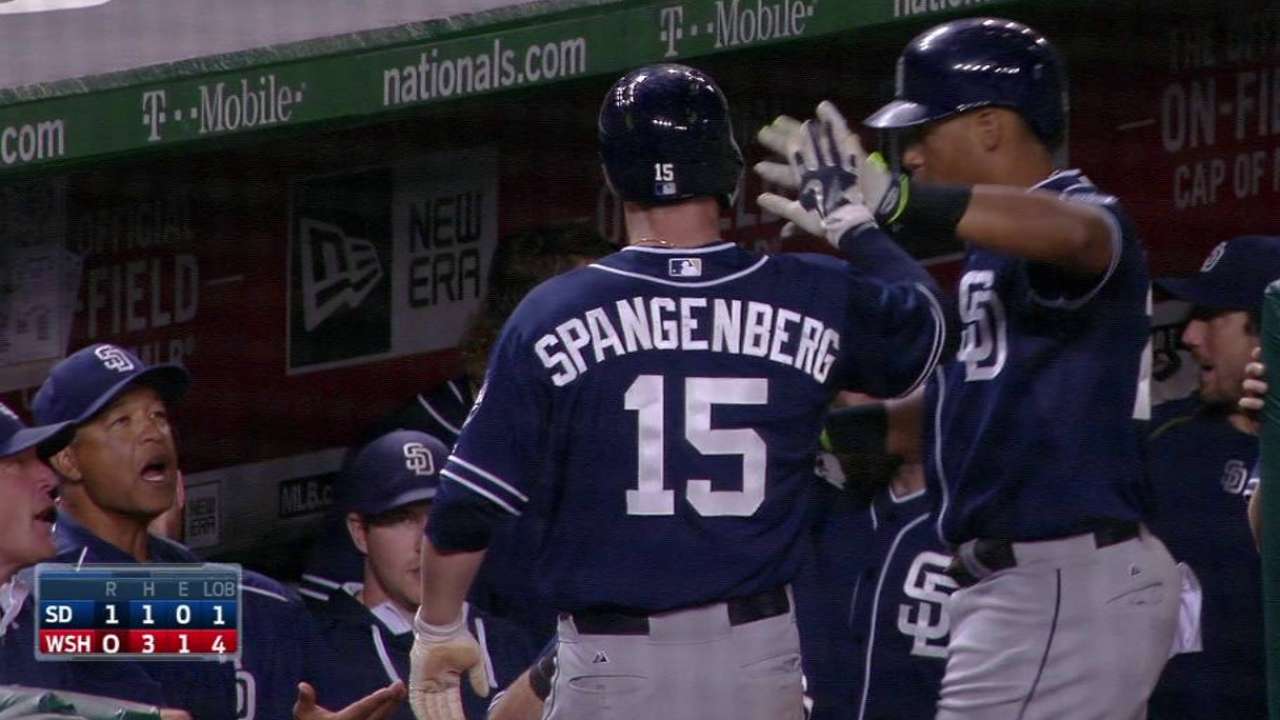 Upton Jr. earns an outfield assist after nabbing Harper out at home in the fifth: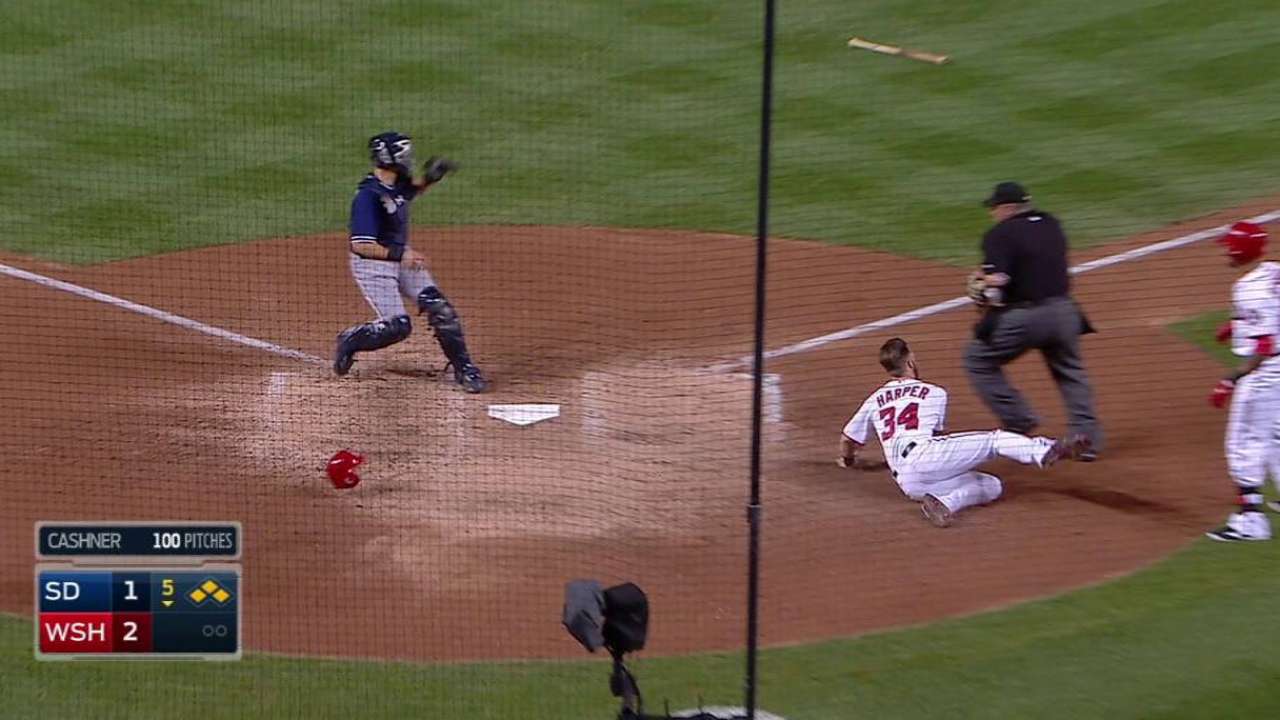 Alonso cuts the Nationals' lead in half with an RBI-single in the ninth: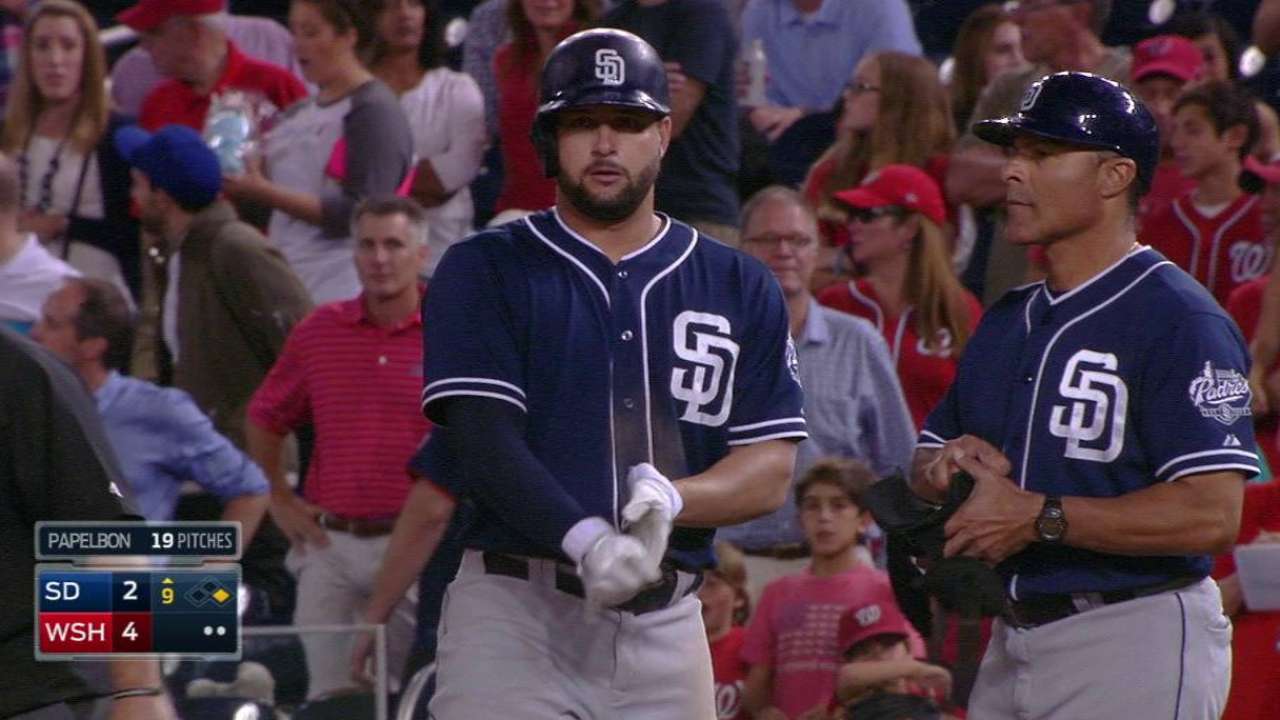 The day's top stories:
Kemp given a day off after experiencing soreness: Kemp day to day due to sore left shoulder
Rehabbing righty finds positivity in simulation: Johnson feels good following simulated game
Myers making notable progress with BP: Myers takes Batting Practice for first time since surgery
Reliability comes late and often for Padres bullpen: Benoit-Kimbrel form imposing late-inning tandem
Down on the Farm: El Paso wins key game, to play Padres next March
Notable Notes: Game Notes @ WSH (08.27) Cash Gets the Call to Face Ross in D.C. Rubber Match
Looking forward to the next game:
Friar Forecast at Citizens Bank Park: Potential duel on tap between Nola, Kennedy
Friday's probable pitchers: Ian Kennedy (8-11, 4.01 ERA) vs. Aaron Nola (4-1, 3.59 ERA)