MLB.com Columnist
Phil Rogers
Twins' status changing from 'surprise' to 'contender'
Molitor, Sano keeping Minnesota in thick of AL Wild Card race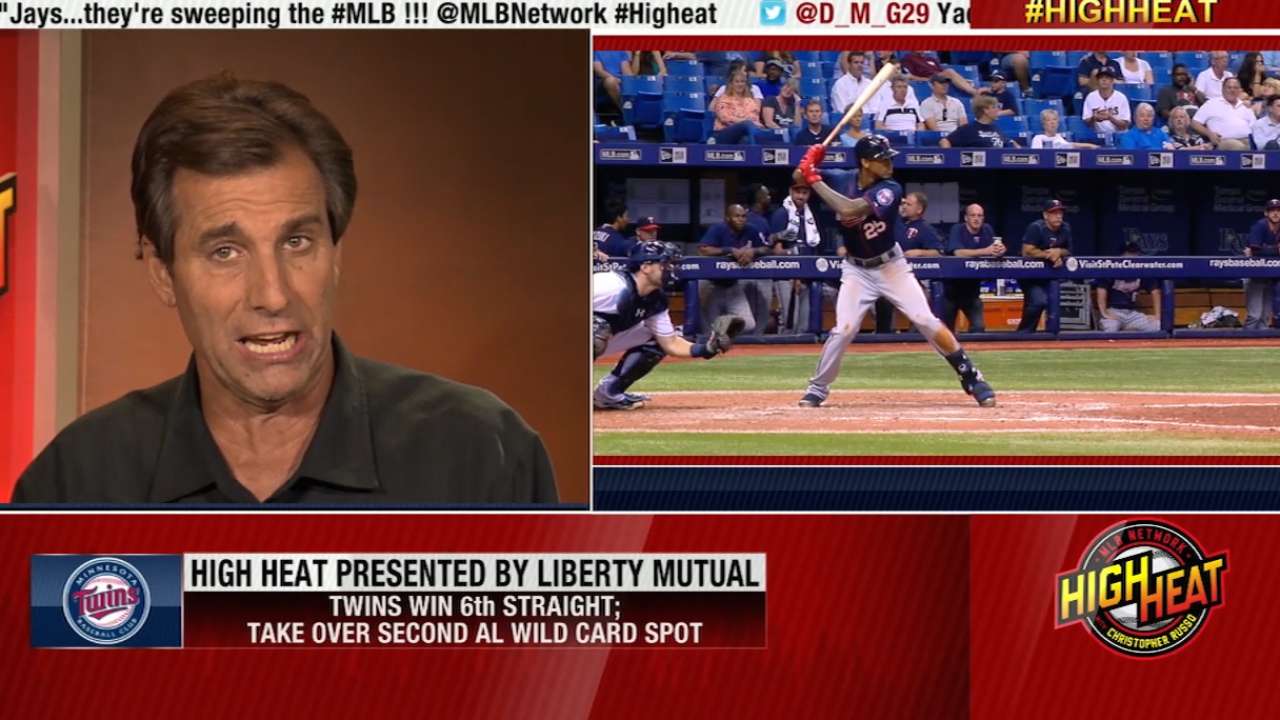 Cubs manager Joe Maddon was asked before the season if he would have had to wait so long for his first manager's job if he had played a few years in the Major Leagues. He had a quick answer.
Maddon, a catcher who never played above Class A, said he would have been hired more quickly if he had played one day in the big leagues. He's probably right, but tell that to first-year Twins skipper Paul Molitor.
The Hall of Famer played until he was 41, but he still had to wait until he was 58 before Minnesota gave him a shot to manage. Like Maddon, Molitor served in a variety of roles between the end of his playing career and the start of his managing career. And like Maddon, he's proving to be a very rare commodity -- an impact manager.
Molitor's Twins have been one of baseball's biggest surprises all season, and thanks to young talents like rookie third baseman Miguel Sano, they remain so heading into September. They enter a weekend series against the American League West-leading Astros three games over .500 and only one-half game back in the AL Wild Card race, which somehow still has nine teams within 5 1/2 games of a playoff spot.
Sure, teams like the Tigers, White Sox and Indians would need to go on a long hot streak to climb over .500 and get into the thick of the action. But even if you discount those clubs, you have the Rangers, Twins, Angels, Orioles and Rays in a serious fight for the second Wild Card spot, with the Yankees in good shape for the first slot as they battle the Blue Jays for the AL East title.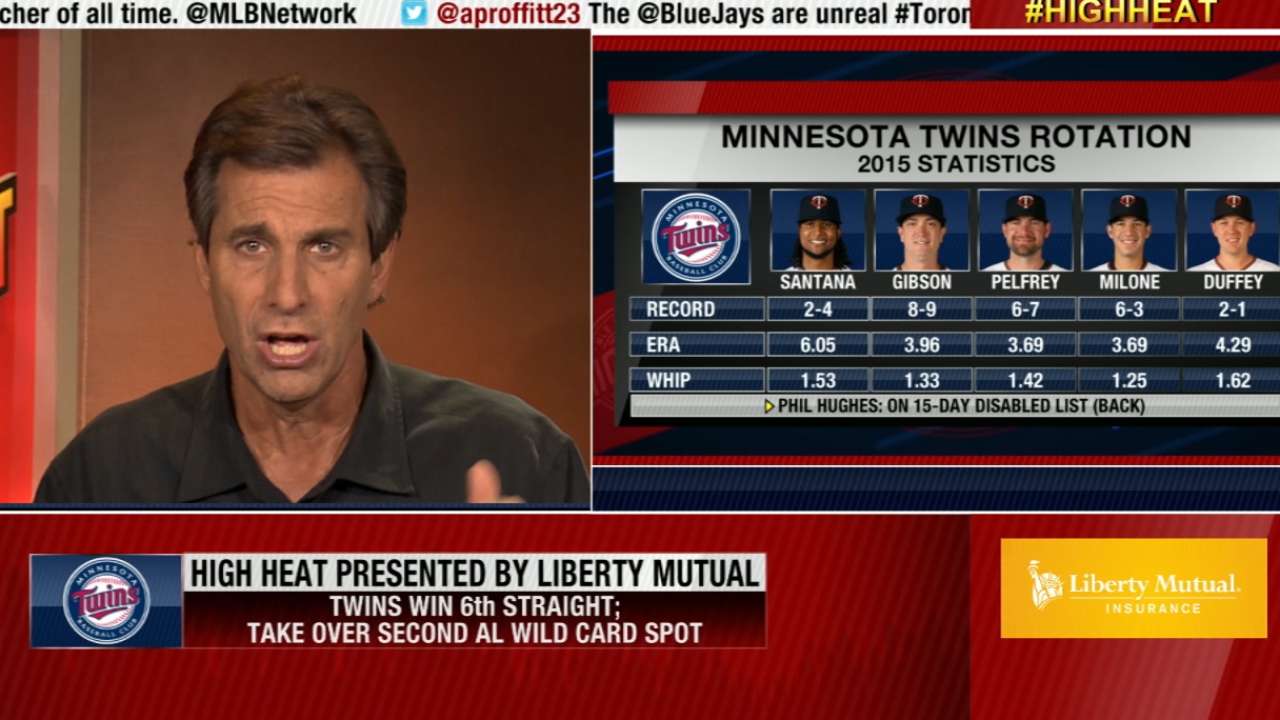 This is going to be a fight to the finish, one of those multiple-team dogfights that will have us flipping channels feverishly in the last two weeks of the season. But why wait until then?
You won't be sorry if you invest time in the Astros-Twins series at Target Field this weekend. It might not have looked like a big series when the schedules came out, but along with Orioles-Rangers, this three-game set is as compelling as any in the AL.
Nelson Cruz, the Mariners slugger who has spent almost his entire career in the AL West, says it's "shocking'' that the Astros have grown up so quickly, and he's right. Sports Illustrated was trying to be provocative when it labelled Houston the 2017 World Series champions, but manager A.J. Hinch has convinced his players that they can beat that schedule.
Minnesota, an organization that has long been praised by MLB Pipeline and other publications that analyze prospects, is following a similar path, albeit with much less drama, in a division that includes the Royals, who have been the AL's best team since Opening Day. The Twins stumbled out of the gate 1-6, but they overtook Kansas City for a week in early June. Minnesota's run in first didn't last, but it has proven to have staying power in the pack of contenders.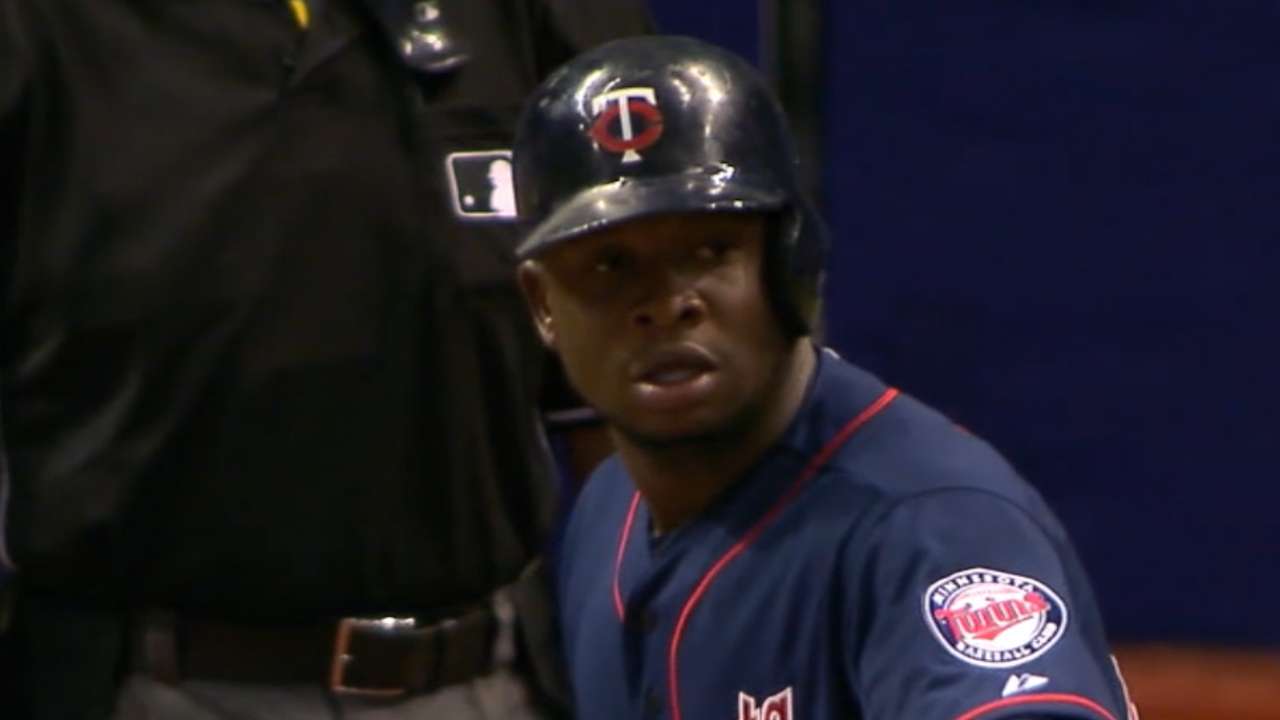 The Twins have just gone 6-4 on an East Coast trip that began with them getting swept by the Yankees. They won six of seven in Baltimore and St. Petersburg, with Sano showing why some are beginning to see him as a threat to Astros shortstop Carlos Correa as the favorite for the AL Rookie of the Year Award.
Minnesota averaged 6.6 runs against the Orioles and Rays, and Molitor also has been getting an outstanding performance (5-0, 0.95 ERA over the past seven games) from a bullpen that has largely been without All-Star closer Glen Perkins, who dealing with back spasms. But the Twins' clear key has been Sano, the 22-year-old third baseman/designated hitter from the Dominican Republic, who would have been with them sooner had he not missed last season because of Tommy John surgery.
Sano, like Correa, is a baseball prodigy blessed with an ideal build. Sano stands 6-foot-4, weighs 260 pounds and learned early to put his size and talent to use. Minnesota signed him for $3.15 million in 2009, and he is proving to be one of the Twins' best investments since they selected the late Kirby Puckett in the now-defunct January Draft in 1982.
Promoted from Double-A Chattanooga on July 2, Sano has been a consistent contributor to a lineup that has gotten much of its production from Brian Dozier, Trevor Plouffe and Torii Hunter. But Sano emerged as a major force on the 10-game trip, hitting .317 with five homers and 13 RBIs. Those numbers would have been better, but Tropicana Field's catwalk cost him a homer on Thursday, when the Twins lost to the Rays, 5-4.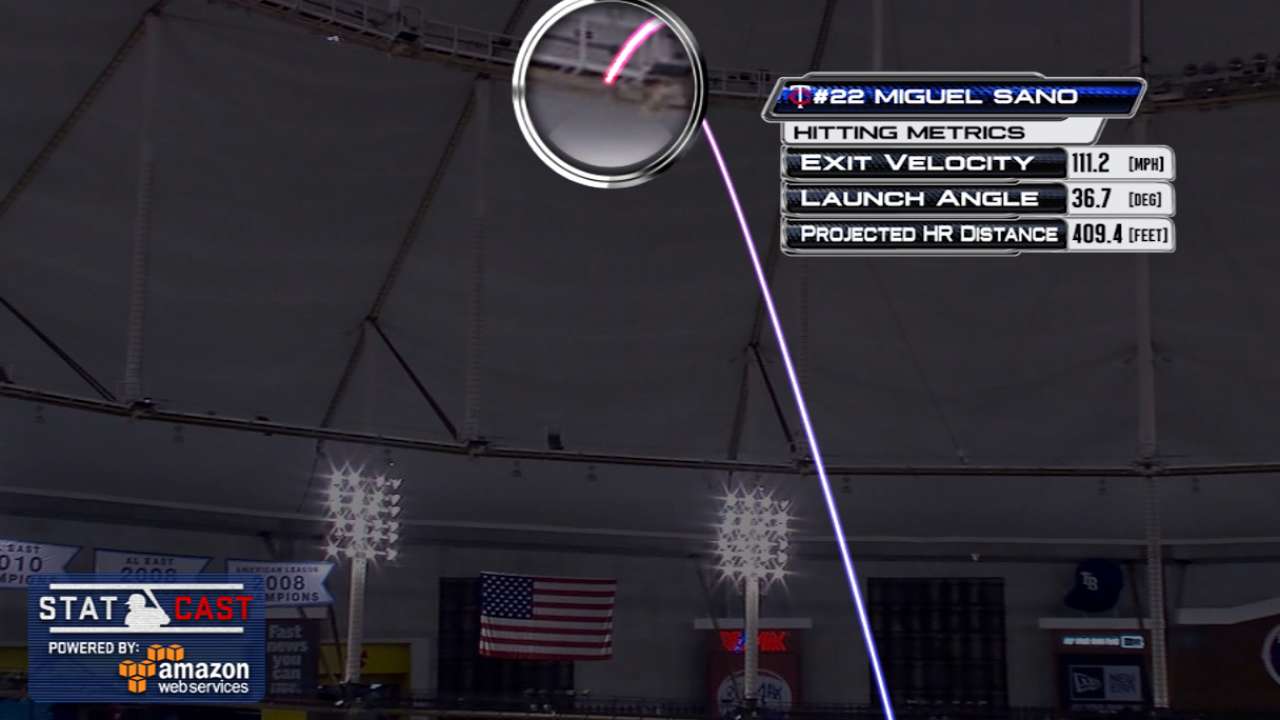 Sano has 12 homers and 38 RBIs in 47 games. At best, he'll have played in 82 of Minnesota's games at season's end, while Correa has a shot to play 102 for Houston. But Sano is actually delivering more than Correa.
Sano -- who has become Molitor's cleanup hitter, most recently slotted between Joe Mauer and Plouffe -- has compiled a .978 OPS with a slash line of .289/.394/.584. Correa has an .856 OPS with a slash line of .278/.347/.510.
While Correa should enter this series with recharged legs after back-to-back days off, Sano enters it with a world of confidence. He and fellow rookie Byron Buxton will be tested by an Astros rotation that will feature two highly effective midseason acquisitions, Scott Kazmir and Mike Fiers.
Molitor and Hinch figure to manage in stretch-run mode, which will be to the delight of Target Field fans enjoying late-summer weather.
When the Astros came back from a 1-8 stretch before the All-Star break to win 11 of their first 15 after the break, you could see they had staying power. This might be the weekend when the Twins tell us to take them seriously, too.
Phil Rogers is a columnist for MLB.com. This story was not subject to the approval of Major League Baseball or its clubs.