MLB.com Columnist
Roger Schlueter
Stats of the Day: Greinke on a historic pace
With his seven scoreless innings Thursday, Dodgers star lowers ERA to 1.61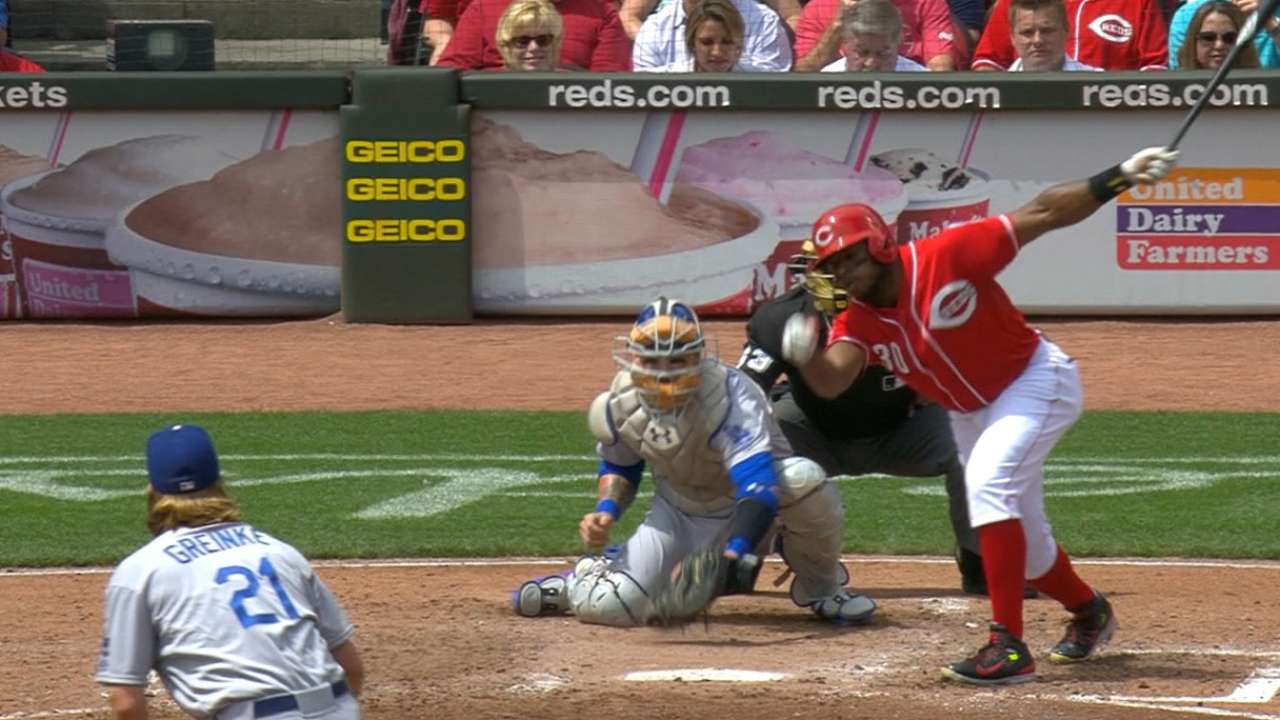 Here are five interesting items from around the big leagues Thursday …
• Zack Greinke threw seven scoreless innings, the Dodgers plated a run on a double play, and Los Angeles emerged from Great American Ball Park with a 1-0 victory over the Reds. In his 26th appearance of the year, Greinke lowered his ERA to 1.61. Since 1968, the five-lowest season-ending ERAs were Bob Gibson's 1.12 in 1968, Dwight Gooden's 1.53 in '85, Greg Maddux's 1.56 in '94, Luis Tiant's 1.60 in '68 and Maddux's 1.63 in '95. While Greinke leads the National League in ERA, he ranks fifth in wins (two behind the co-leaders) and is eighth in strikeouts. Of the nine pitchers in the live-ball era to finish with an ERA below 1.70, only Gooden (in '85) captured the pitching Triple Crown in his league.
• Rangers right-hander Yovani Gallardo worked 5 1/3 scoreless innings against the Blue Jays and came away with his 100th career win, as Texas topped Toronto, 4-1. This effort gave Gallardo six starts this season in which he had allowed no runs while ending with six or fewer innings pitched. Those six are the most in the Majors (the Rays' Nathan Karns ranks second with four), and the most in Rangers franchise history. Dating back to 1914, only two pitchers have had at least this many in a season: Maddux (seven in 2002) and the Pirates' Francisco Liriano (six in '14).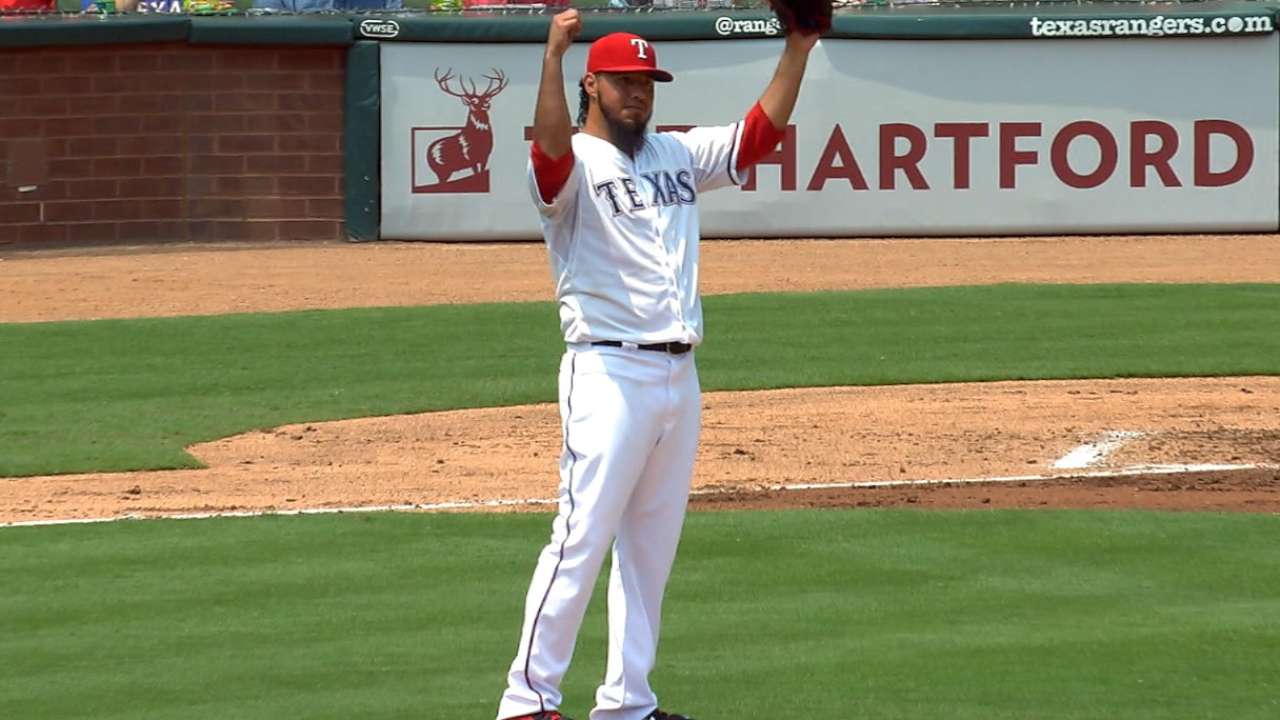 • Madison Bumgarner fanned 12 over six innings and improved to 16-6, as the Giants pounded the Cubs, 9-1. Bumgarner has reached double digits in strikeouts six times this season, tying the career high he set last year. In the San Francisco era of the franchise, Ray Sadecki, with eight in 1968, had the most double-digit strikeout games in a season among Giants southpaws.
• The Mets -- buoyed by home runs from Yoenis Cespedes, Kelly Johnson and Travis d'Arnaud -- defeated the Phillies, 9-5, in 13 innings. New York has hit 43 home runs in August -- the franchise's most in any month. The previous high had been 40 in June 2006. The Mets are also slugging .504. They have never finished a month with a mark of at least .500. The .504 would be the highest slugging percentage for any team in any month this season. The most homers by a 2015 club in any month was 45 by the Astros in June.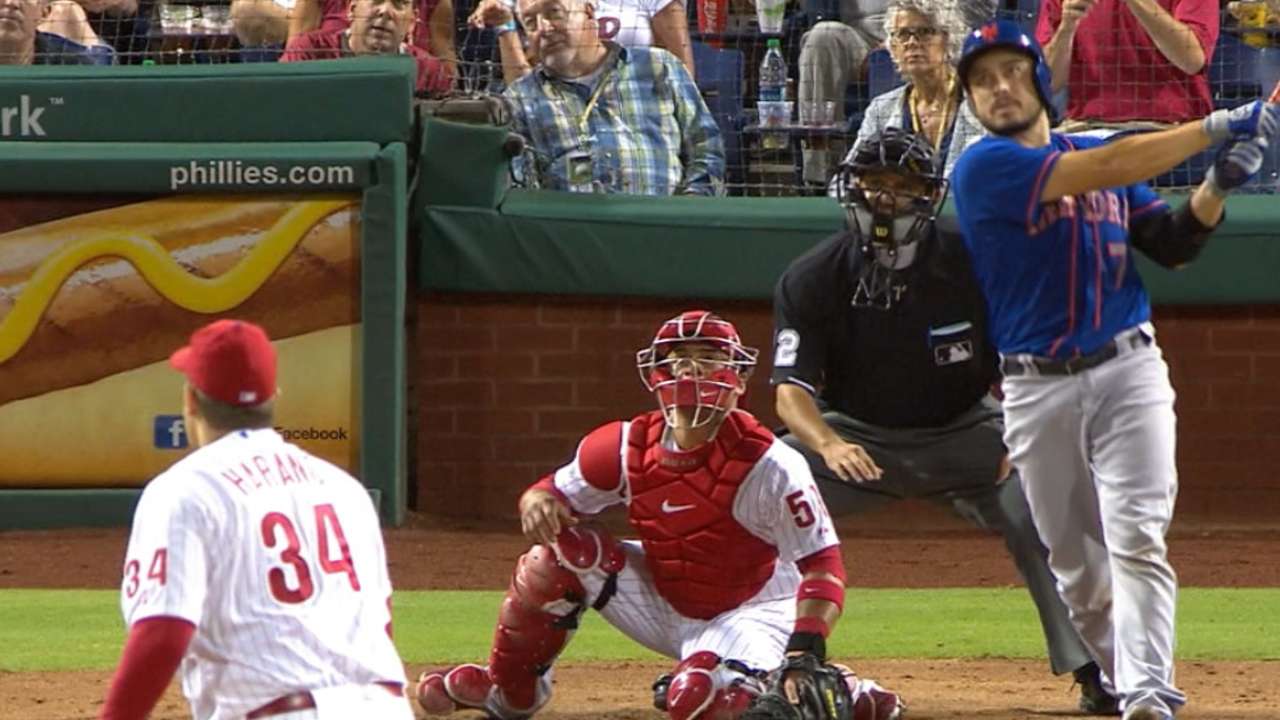 Milestone watch for Friday
• Jonathan Papelbon needs one save to tie Randy Myers (347) for 11th on the all-time list.
• With seven strikeouts, John Danks would tie Doc White (1,067) for the eighth most in White Sox history.
Roger Schlueter is a contributor to MLB.com. This story was not subject to the approval of Major League Baseball or its clubs.