MLB.com Columnist
Paul Hagen
Hayes fond of Philly, friendship with Jones
Former infielder formed strong bond, started academy with Phillies teammate
Charlie Hayes was 24 years old when he was traded from the Giants to the Phillies. It was June 18, 1989. Future Hall of Fame third baseman Mike Schmidt had retired three weeks earlier. All Hayes was being asked to do was replace the best player in franchise history.
Hayes had his moments in red pinstripes. In the end, though, he didn't make the impact the Phillies front office might have hoped when they acquired him, along with Terry Mulholland and Dennis Cook, for closer Steve Bedrosian. Two-and-a-half years later, he was sent to the Yankees and went on to have 14-year career that also included stops with the Rockies, Pirates, Brewers and Astros.
The Phillies, however, had a profound impact on Hayes. In ways that make sense. And in mysterious ways that never could have been foreseen. Most notably, without that simple baseball trade, it's entirely possible his youngest son, infielder Ke'Bryan Hayes, wouldn't have been selected by the Pirates with the 32nd overall pick in the MLB Draft in June.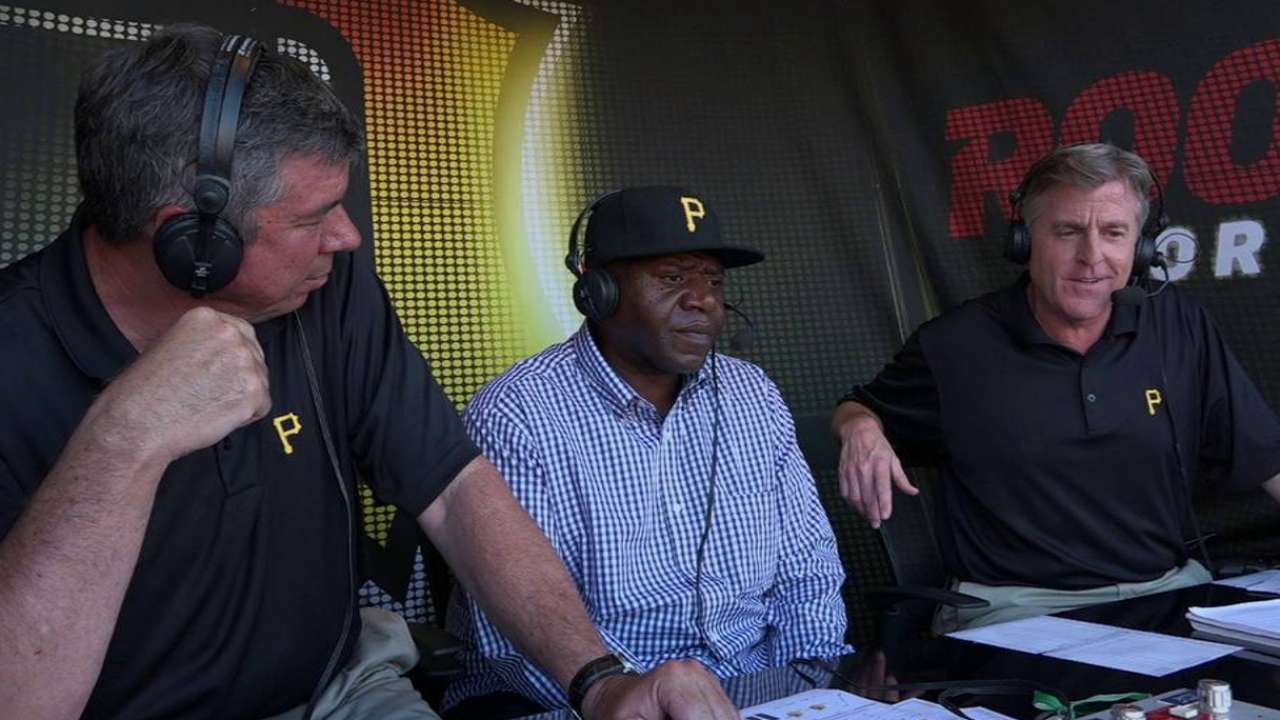 Because, who knows? Without that transaction, Hayes wouldn't have become close friends with Ron Jones, who was then one of the Phillies' top hitting prospects.
Jones seemed destined for a long and successful career. His .371 batting average for Class A Clearwater in 1986 remains a franchise record. He received the Paul Owens Award that year, given annually to the best player in the farm system. Jones' future looked bright until he tore a ligament in his right knee in '89, and then a ligament in his left knee a year later. He ended up playing just 97 games in the big leagues.
Had Jones' career not been sabotaged by two serious knee injuries, he wouldn't have approached Hayes in 2005 about opening the Big League Baseball Academy in Tomball, Texas.
Had Hayes not cared so much about his friend, he would not have overcome his initial reluctance to get involved.
Hayes almost certainly would have shuttered the enterprise when Jones tragically suffered a fatal heart attack a year later, just days short of his 42nd birthday.
And had all those invisible cosmic tumblers not fallen into place, well, there's no telling how far the 18-year-old Ke'Bryan, who honed his skills at the academy, might have progressed.
"I guess the great thing about the whole thing is my kid was a part of it," Hayes said. "Out of my three boys, he's probably the one that was the least athletic. But what he did that the other ones didn't do was, he was a worker. He always paid attention to detail. He really loves baseball. So I'm so excited for him, and to see what the next chapter of his life brings to him."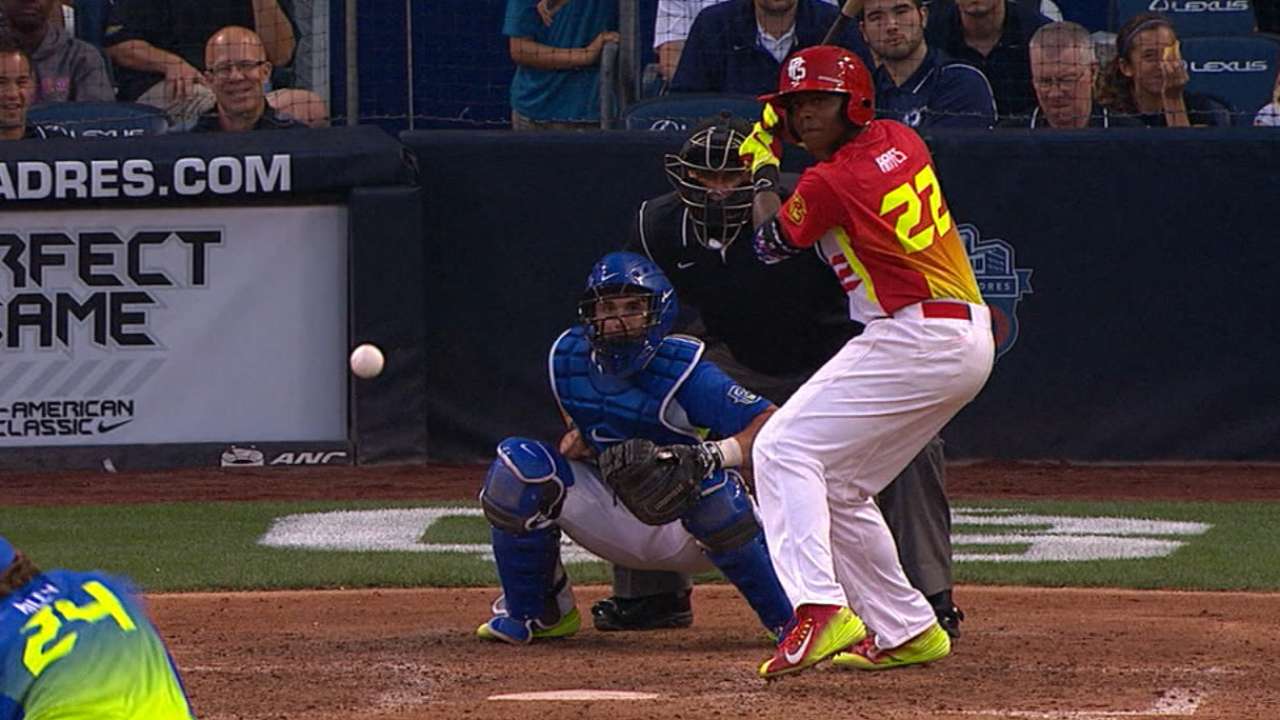 Charles Jr., 31, is an underwater welder. Tyree, 27, was a right-handed pitcher drafted in the eighth round by the Rays in 2006 whose big league dreams were short-circuited by a torn right labrum.
The last day Hayes and Jones were together was a Sunday. Ron worked with the high school group, Charlie with the younger players. Normally, they'd get together at the end of the day. This time, Jones declined.
"He said, 'Man, I don't feel good. I'm tired. I'm just going to go home,'" Hayes said.
The next day, Ron didn't come to the academy. But it wasn't uncommon for him to take Mondays off.
On Tuesday, he was missing again. This seemed especially unusual since Tyree was drafted by the Rays that day. Charlie expected at least a congratulatory call. Nothing.
"That was very rare," he noted.
On Wednesday, Ron was once more a no-show. Concern was escalating. He had been collecting money for one of the teams to go to a tournament in Atlanta.
"He was living in a real tough part of Houston. So we thought maybe something had happened that way," Charlie said.
On Thursday, Charlie and his wife, Gelinda, drove to Jones' apartment to see what was going on.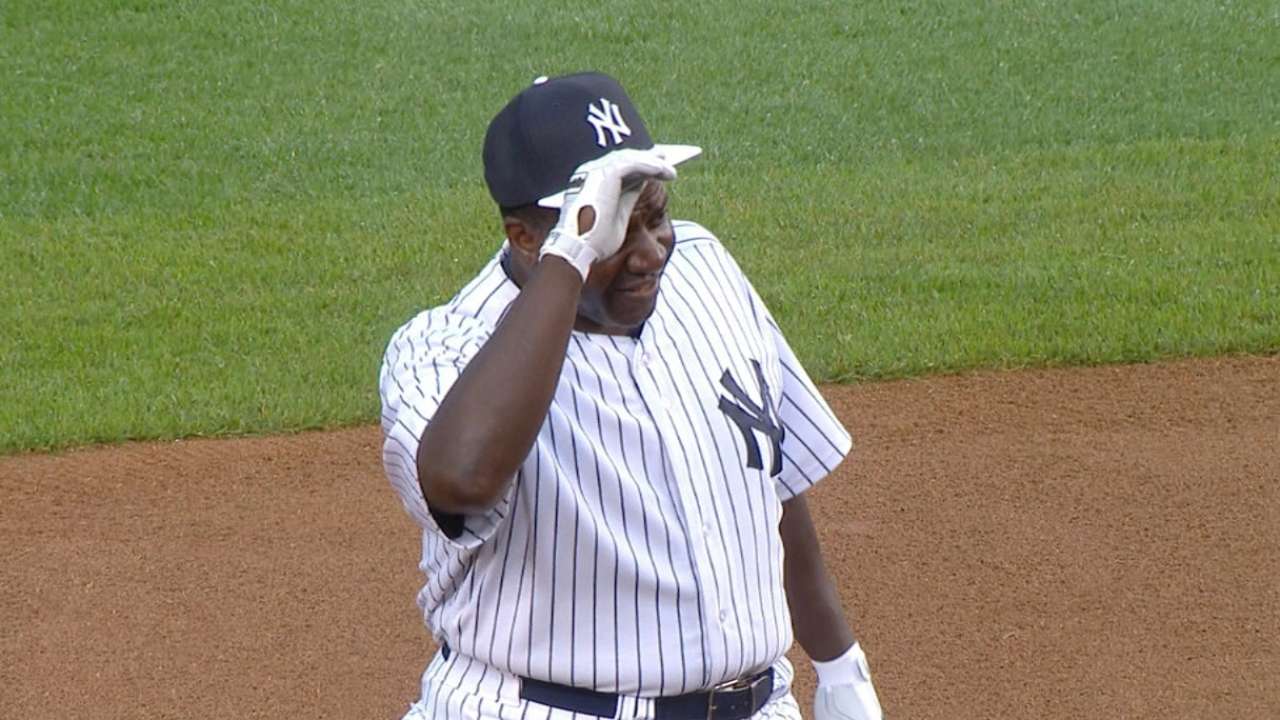 "I talked to the lady who was the manager of the complex where he lived. And I said, 'Hey, my name is Charlie. I'm looking for Ron. I haven't seen him in four or five days.' And she said, 'Oh, you're Charlie. Ron always talks so nice about you. I'll go check his apartment,'" Jones said.
"Well, she went around the corner and came back running. He had passed away. Looked like he was going to the shower. He had a massive heat stroke, heart attack. It's just sad. Man, my best friend in the world."
Hayes couldn't bring himself to go back to the academy for eight months. He didn't tell Ke'Bryan what had happened right away.
"Because him and Ron, they were just inseparable," said Hayes, who wanted to close the facility down..
"My wife convinced me I needed to keep it open on [Jones'] behalf," the 50-year-old Hayes said. "When Ron came to me and said we should start a baseball academy, I wasn't too keen on the idea -- because of the simple fact that I wanted to be around the house a lot more. But once we got that thing rolling, Ron was so dedicated to that place. He did so many hours there.
"I think I would have been out of baseball a long time ago if it wasn't for him. But just seeing the way he went about his job every day at the academy made me want to be out there even more."
Hayes eventually returned. Now he spends up to 200 hours a month working with kids from ages 9-18. Former Major Leaguers Mike Jackson and Jesse Barfield have helped with the instruction.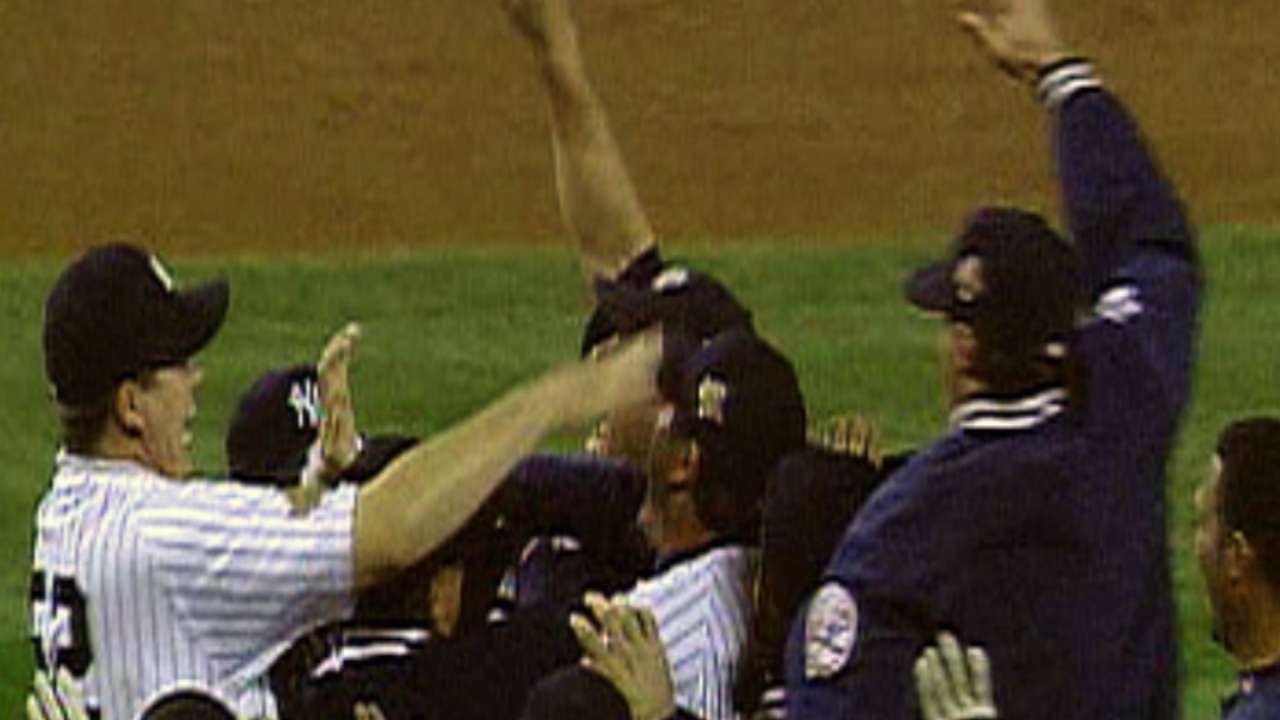 And nobody benefited more than Ke'Bryan, a payoff nobody could have imagined a quarter century earlier, when baseball brought Hayes and Jones together.
Hayes had some memorable moments with the Phillies. Notably, he snagged the line drive off the bat of pinch-hitter Gary Carter for the final out of Mulholland's 1990 no-hitter.
"I think about that a lot. And a lot of people talk to me about that. But I was also the guy who messed up the perfect game. I think about that, too," Hayes said, referring to a throwing error that allowed Rick Parker to reach base leading off the seventh.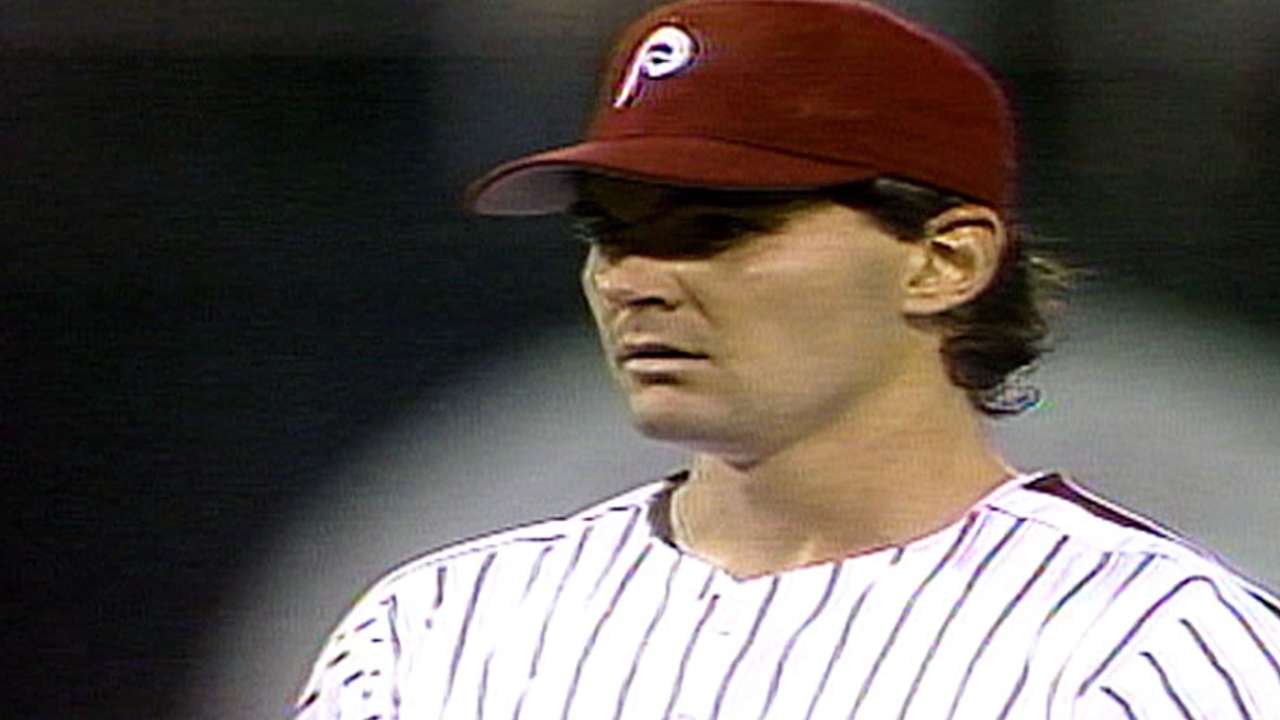 That was Hayes' first full season in the big leagues, and he led all third basemen in assists and tied for first in total chances. In both 1989 and '90, he homered in three straight games. In his first season he became just the 34th player to hit a ball into the upper deck at Veterans Stadium. The following year, Hayes hit the longest homer of the season at Veterans Stadium, an estimated 426 feet off Ron Darling.
Hayes even came back to Philadelphia in 1995. When it was all over, he had played more games (519) for the Phillies than any other team, batting .256 with 41 homers, 238 RBI and a .672 OPS.
"I loved Philly," Hayes said. "It was a tough situation for me, being the guy who was kind of the heir apparent to Mike Schmidt. But one thing that Philadelphia taught me was about being tough, being determined -- basically a blue-collar work ethic. I instill those things in all my kids. Always told them there were never any excuses. You just pick yourself up and try to get better every day.
"I'm sure there were probably some things I could have done better: dealing with the media, accepting failure. But there's no doubt that Philadelphia made me the player I was."
Paul Hagen is a reporter for MLB.com. This story was not subject to the approval of Major League Baseball or its clubs.