Renfroe continues torrid stretch at Triple-A El Paso
Padres top prospect records his fourth homer in nine contests for Chihuahuas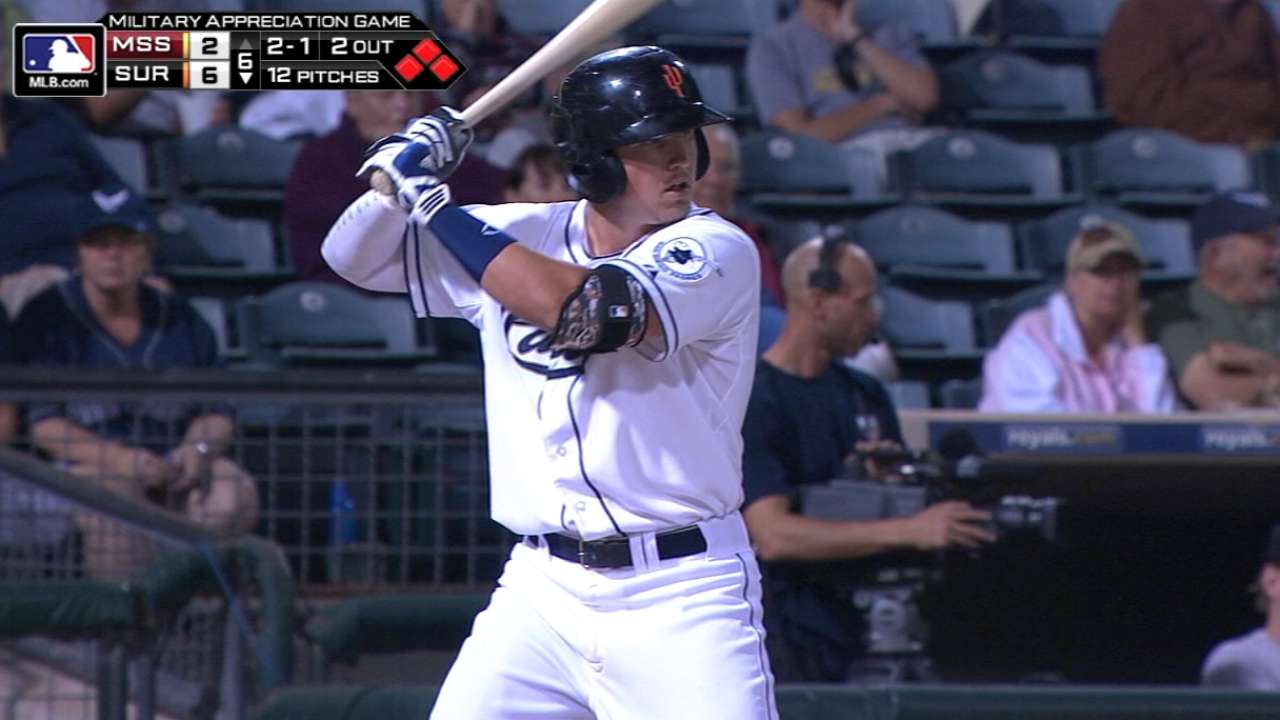 It's safe to say that Hunter Renfroe likes hitting in the Pacific Coast League.
The Padres' No. 1 prospect (No. 79 overall) had another big game Thursday, going 3-for-5 with a home run, double and three RBIs in Triple-A El Paso's 9-7 loss to Oklahoma City.
Renfroe's homer -- a two-run shot in the seventh inning -- was his 18th of the season and fourth in nine games since moving up to the Minor League's highest level. The 23-year-old outfielder is also batting .333 with a 1.074 OPS and 11 RBIs in that span.
The 2013 first-rounder spent most of the season at Double-A San Antonio, where he batted .259/.313/.425 with 14 home runs, 22 doubles and 54 RBIs in 112 games. Renfroe's plate discipline left something to be desired, though, as he struck out 112 times against 33 walks in 423 plate appearances.
Despite an inconsistent first half, the Padres promoted Renfroe to Triple-A on Aug. 19 after he posted a much improved .281/.324/.473 batting line and slugged seven homers over his final 44 games in the Texas League.
Mike Rosenbaum is a reporter for MLB.com. This story was not subject to the approval of Major League Baseball or its clubs.