Eaton spark plug for Sox with key hits, hustle
CF goes 3-for-3, scores 3 runs in win over Mariners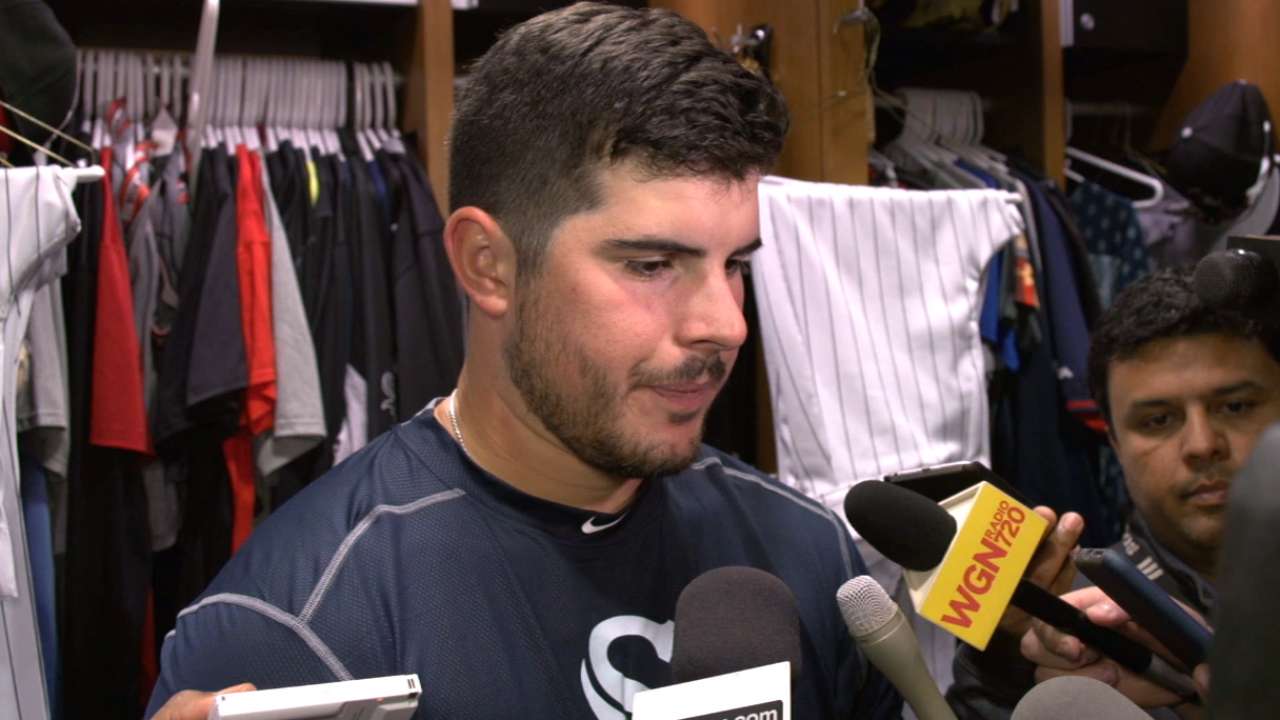 CHICAGO -- For one night, things worked out for the White Sox how it was drawn up in the offseason.
The table setters set the table, the middle-of-the-order guys drove in the runs, the starting pitching was solid and the bullpen closed the door.
The result was a smooth 4-2 victory over the Mariners on Thursday night at U.S. Cellular Field.
"Nights like that are nice," center fielder Adam Eaton said. "It was very smooth. When things needed to stop, our bullpen came in and did what they needed to do. [Carlos] Rodon pitched a heck of a game. We came ready to play, we started right off the bat. It was a good night.
"When things go smoothly, it's fun to play in those games. We haven't had too many of those games. Hopefully, that can be contagious and we can do it again tomorrow."
Eaton certainly did his part, going 3-for-3 with a hit-by-pitch in his other plate appearance and scoring three runs.
He set the tone in the first inning with a single to center. He advanced to second on an error by Seattle third baseman Brad Miller and scored two outs later on a single by Avisail Garcia to make it 1-0.
Eaton then led off the third inning with a single and scored the White Sox second run on a double by Jose Abreu.
In the fifth, Eaton led off again, and this time started a rally by being hit by a pitch from Mariners starter Roenis Elias. He went to third on a single by Abreu and scored on a sacrifice fly by Garcia to make it 4-0.
"He probably wants to wear these all the time," manager Robin Ventura said of Eaton and the throwback uniforms the White Sox wore. "Getting on base, he was dirty, running around. I thought he looked great, too. This probably fits him more than anybody else of how it looks.
"Him getting on and just creating havoc like that is very important for us. We're always a better team when he's on there running around the bases."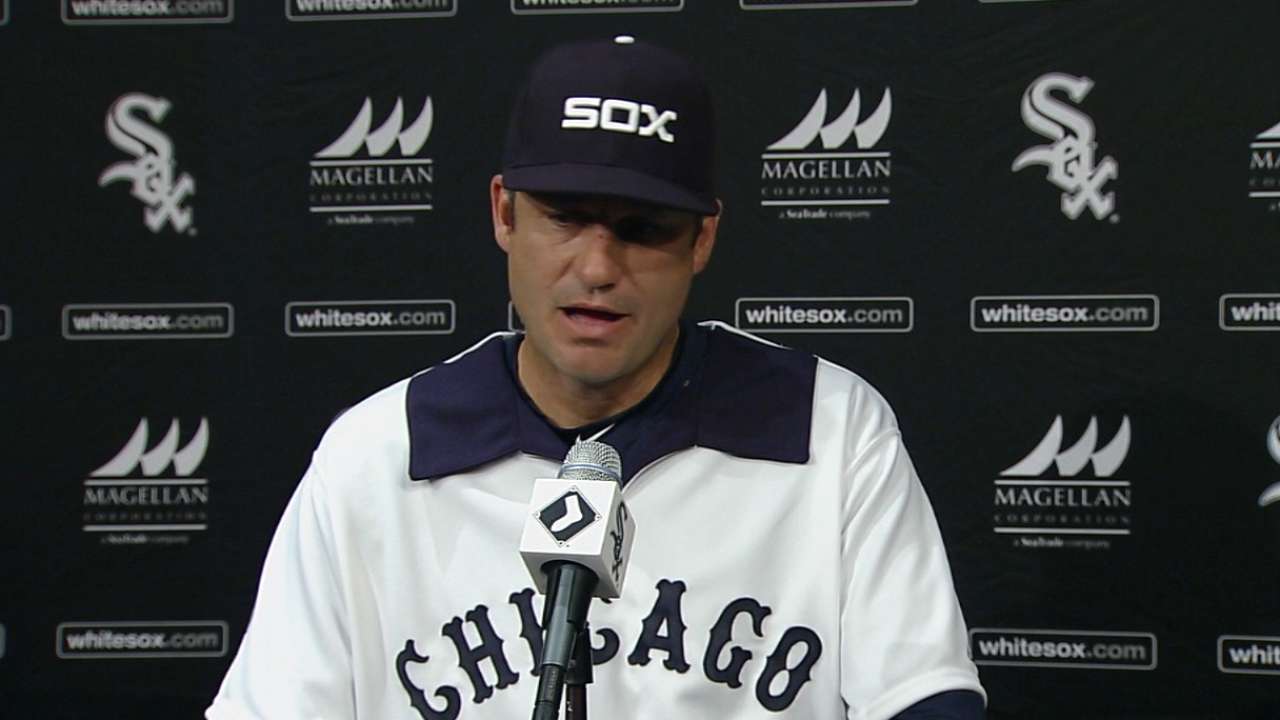 Eaton was happy to do his job.
"It was a good night to have," he said. "I haven't had one of those in a long time. It was good to get off on the right foot and score a couple of runs to help the team."
As for the uniforms -- from 1976-81 when the White Sox donned white pullover vee-neck jerseys with navy collars worn untucked -- Eaton will pass, in spite of his success.
"I [liked them], but as soon as they weren't tucked in, I looked like I was wearing pajamas," he said. "They weren't that slimming. let's put it that way."
John Jackson is a contributor to MLB.com. This story was not subject to the approval of Major League Baseball or its clubs.