Rendon ends Padres' rally with fantastic stop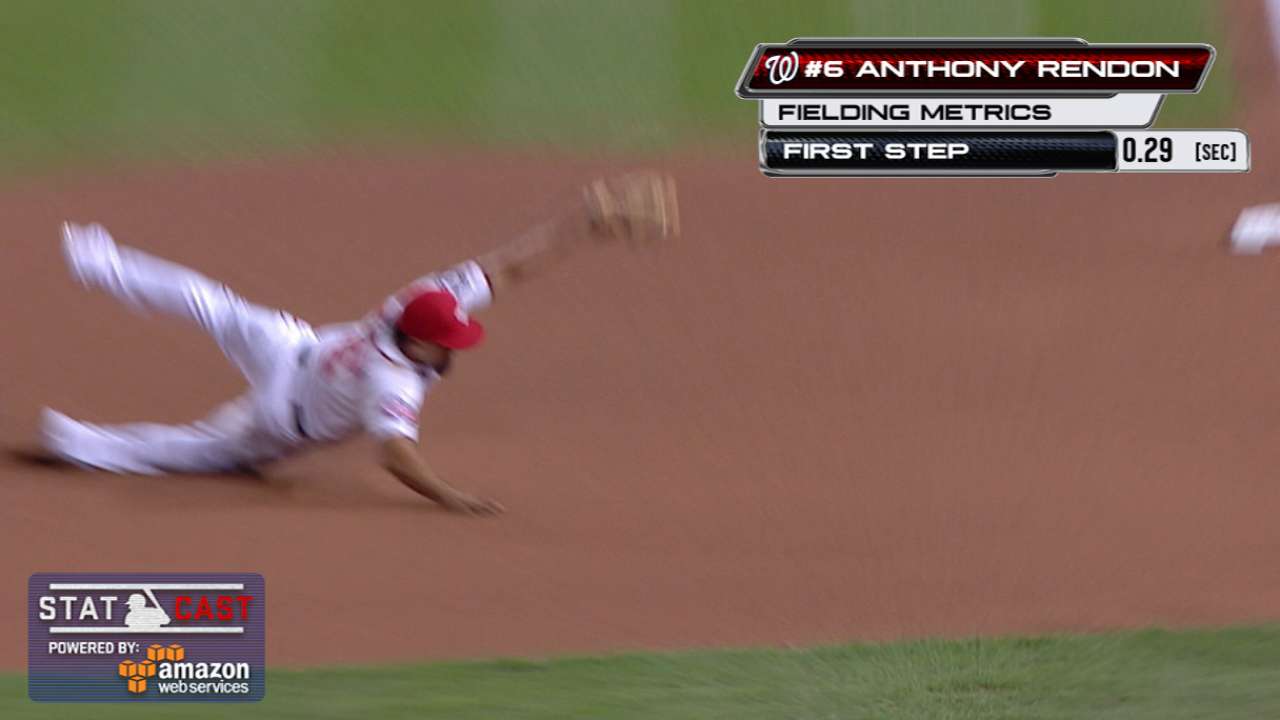 WASHINGTON -- With the Nationals' collective back against the wall and Melvin Upton Jr. on third base, Anthony Rendon dove to his stomach.
In doing so, the third baseman robbed Jedd Gyorko of a hit, preserved a two-run lead and helped the Nationals to a 4-2 win over the Padres, ensuring Washington wouldn't lose ground in an already uphill chase for the National League East crown.
"He's really good over there," said first baseman Ryan Zimmerman. "We saw that a bunch last year. Obviously, a huge play. They get that hit right there, momentum kind of swings to their side. Yeah, huge play."
Pitching in his seventh-inning role with a 3-1 lead, Casey Janssen quickly dispensed of Justin Upton and Yonder Alonso. Then Melvin Upton Jr. sent a soaring triple to the deepest part of Nationals Park, as center fielder Michael Taylor crashed hard into the outfield wall, which forced him to exit the game.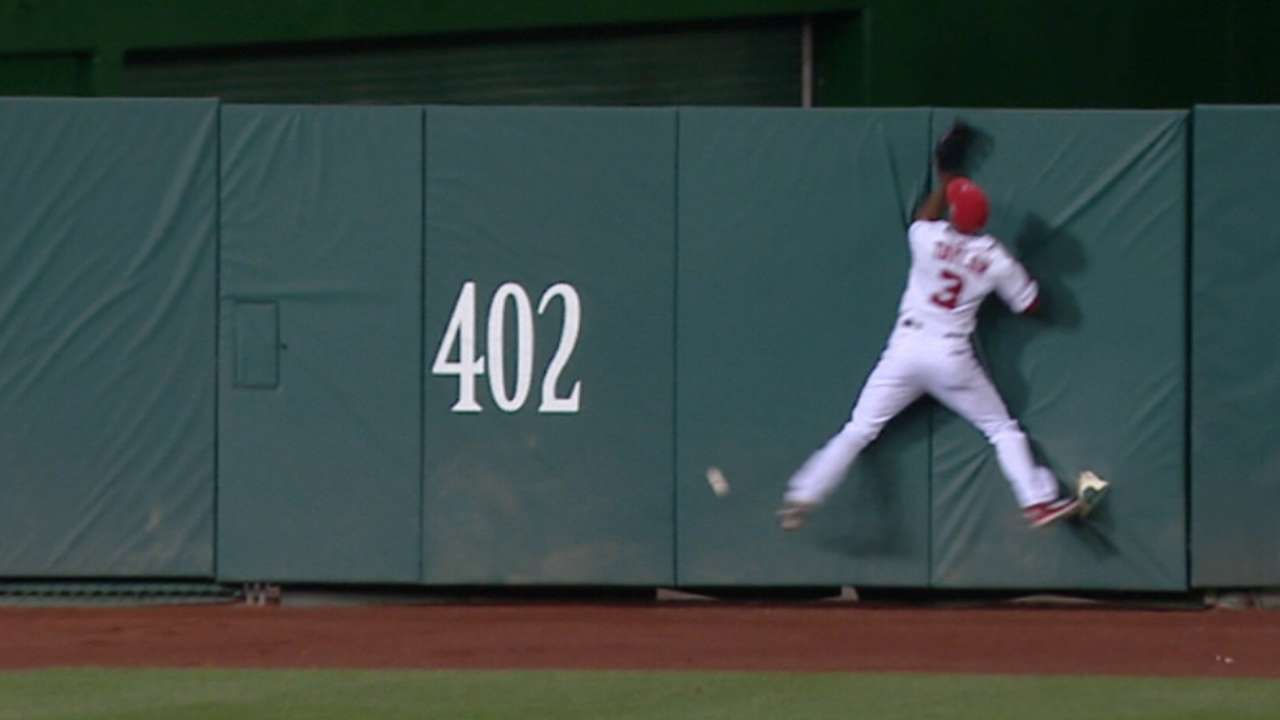 That set the stage for pinch-hitter Gyorko, the potential tying run, who just two nights earlier smashed two long home runs, including one off Janssen.
Gyorko worked the count full, then he ripped a rocket ground ball at 104.6 miles per hour, per Statcast™, seemingly destined for the left-field corner. Rendon, reverting to his third-base instincts after spending most of the season at second, reacted in 0.29 seconds, fully extending with a dive to his right. He hopped to his feet and fired a 77-mph strike across the diamond for the out.
"You know, unfortunately, I've been down there a time or two with the balls coming at you like that," said manager Matt Williams, a former Major League third baseman. "It's no fun. He made a nice play."
Halfway between the dugout and the mound, Janssen waited to thank Rendon. A high-five turned into a hug, which quickly shifted into a piggyback ride into the dugout.
Later Thursday night, the Mets scored four runs against the Phillies in the 13th inning to maintain a 6 1/2-game lead in the division.
Jacob Emert is an associate reporter for MLB.com. This story was not subject to the approval of Major League Baseball or its clubs.