Sox don 'interesting' 1970s throwback uniforms
'I like 'em; business casual,' Ventura says of collared jerseys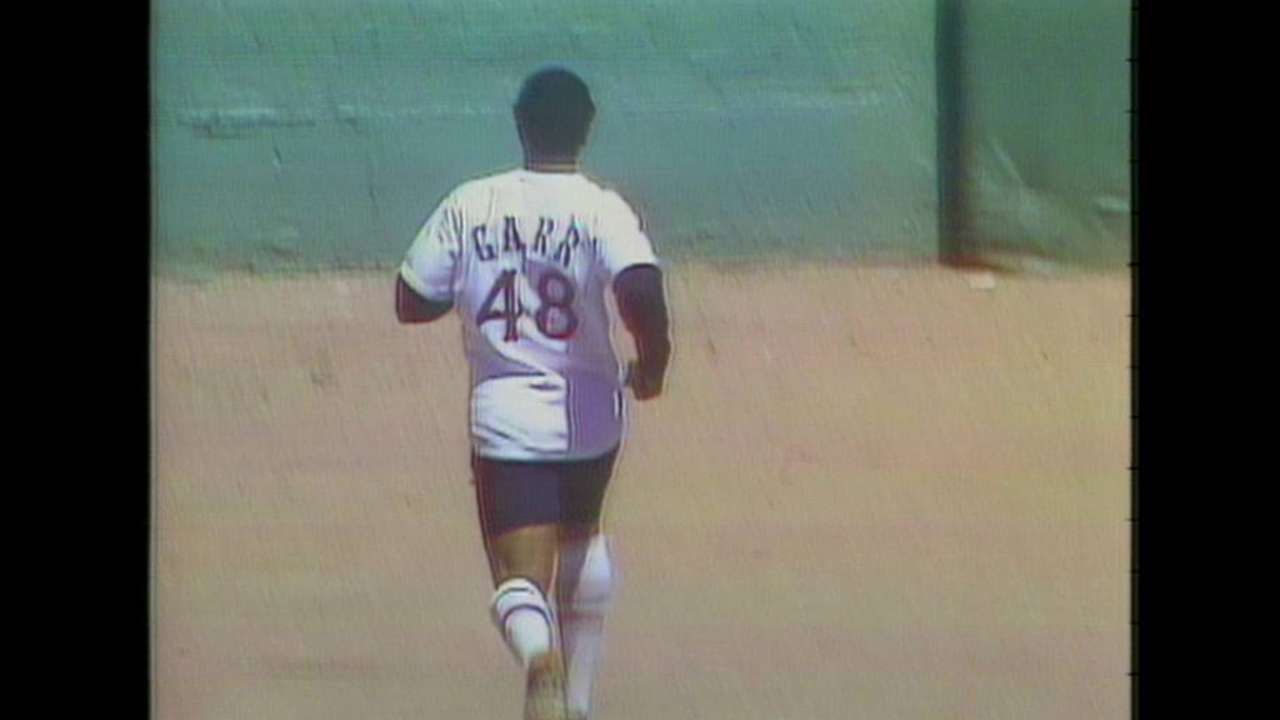 CHICAGO -- When most teams wear throwback uniforms, the players barely notice anymore. The colors and designs may be different, but most of the replica uniforms are similar to what is worn today.
Then there's the throwback uniforms the White Sox wore for Thursday night's 4-2 win over the Mariners at U.S. Cellular Field. The duds, originally worn from 1976-81, grabbed the attention of the players as soon as they arrived at the ballpark.
"It's going to be interesting," relief pitcher Nate Jones said before the game. "It's a part of history, so that's pretty cool. That they wore this for the season that year is pretty interesting as well."
Lookin' good, @AdamSpankyEaton! #SoxTBT pic.twitter.com/wJRJGgVpN8

— Chicago White Sox (@whitesox) August 27, 2015
The uniforms, which were the brainchild of then-owner Bill Veeck, were a departure from anything Major League teams wore before -- or since. The white jerseys were pullovers meant to be worn outside of the pants and contained a navy blue collar and a vee neck. The pants also were solid navy blue.
"I like 'em; business casual," manager Robin Ventura said. "Hopefully, we can channel a little South Side Hitman and score some runs.
"I've always heard they're the most comfortable uniform anybody's ever worn. They don't always like the way they look, but the comfort's gonna be good."
It could have been worse. For part of the 1976 season, the White Sox wore shorts.
"It just shows you how they played the game then," third baseman Tyler Saladino said. "I guess they didn't even worry about scrapes and stuff like that."
Ventura still has a hard time wrapping his head around the fact that the White Sox were allowed to wear shorts.
"Just sliding in those … and also considering what fields probably felt like back then to slide on was a whole other issue," he said. "Yeah, I can't believe they did that."
Jones was asked if the team would have to keep wearing the uniforms if it played well.
"I don't know if we'll go that far just yet," he said.
John Jackson is a contributor to MLB.com. This story was not subject to the approval of Major League Baseball or its clubs.