Kemp remains out with sore left shoulder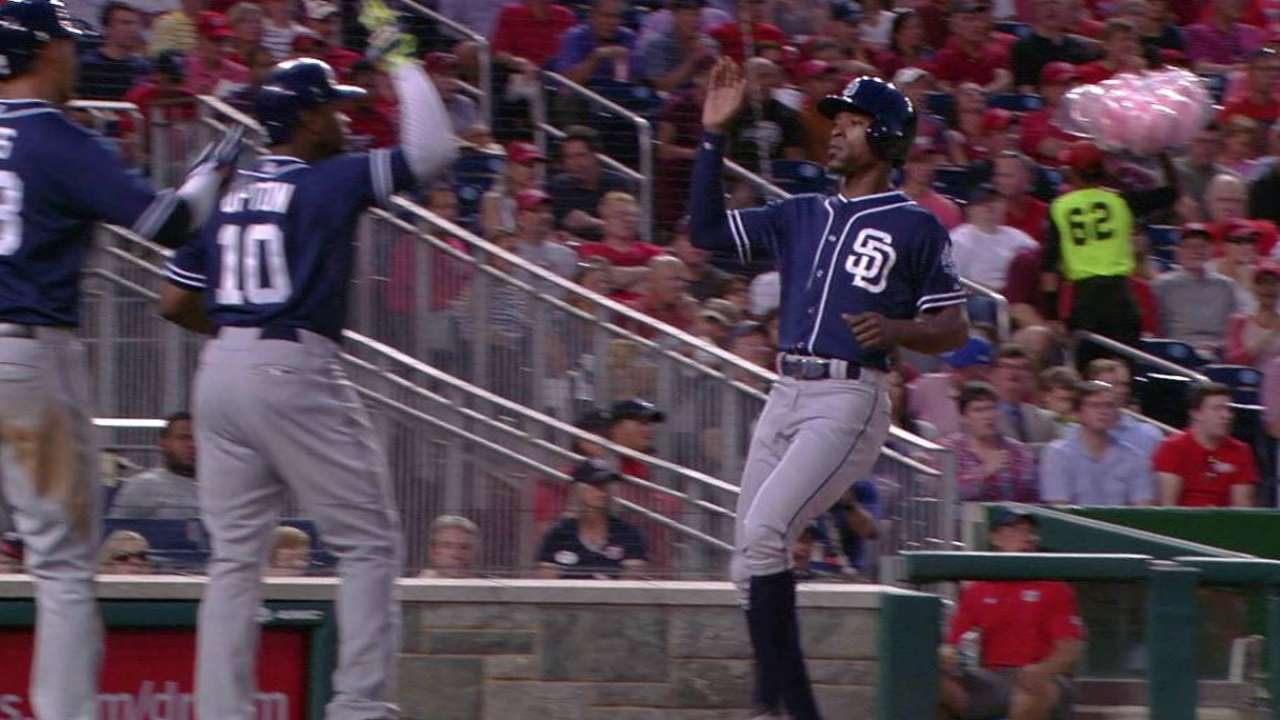 PHILADELPHIA - Like it or not, Padres interim manager Pat Murphy knew that he had to leave outfielder Matt Kemp out of his starting lineup again on Friday night at Citizens Bank Park.
"We want to make sure he can go to the finish line," said Murphy, who for the second time in as many games kept Kemp (sore left shoulder) out of the starting lineup. "[Kemp] wanted to play yesterday. He wanted to play today. But he's not quite 100 percent."
Murphy spoke earlier this week in Washington of finding a way to get Kemp a break heading into the final month of the season. The 30-year old played in all but two games this year and started 123-of-125 games in which he played an astounding 1,040 innings.
Still, Murphy would have preferred it come without Kemp, who unlike Thursday, was available to pinch-hit, banging up his shoulder on Wednesday when he landed awkwardly on his shoulder in the second inning of a 6-5 win over the Nationals.
"Right now, we have to do what's best for him," Murphy said. "In our last games [of this season] we need him to be full blast. Tonight, we just have to roll up our sleeves and try to get it done without him. He'll be available to pinch-hit."
In August, Kemp had found his rhythm hitting .315 in 23 games with four home runs and 22 RBIs with a .844 OPS. He's also amidst a streak of 17 straight games in which he has reached base safely hitting .338 in that time.
Kemp's absence opened the door for Travis Jankowski to start in right field for the second straight night. The Lancaster Pa., native, who went 0-for-4 against the Nationals on Thursday, left eight tickets for family and friends on Friday, but expects a larger crowd on Saturday as many of his entourage were at a wedding on Friday.
Don't expect that to have any impact on Murphy's decision because one thing is clear, when Kemp is ready, he'll be back in the lineup.
Michael Radano is a contributor to MLB.com. This story was not subject to the approval of Major League Baseball or its clubs.