Butler hits ground running in return to Rays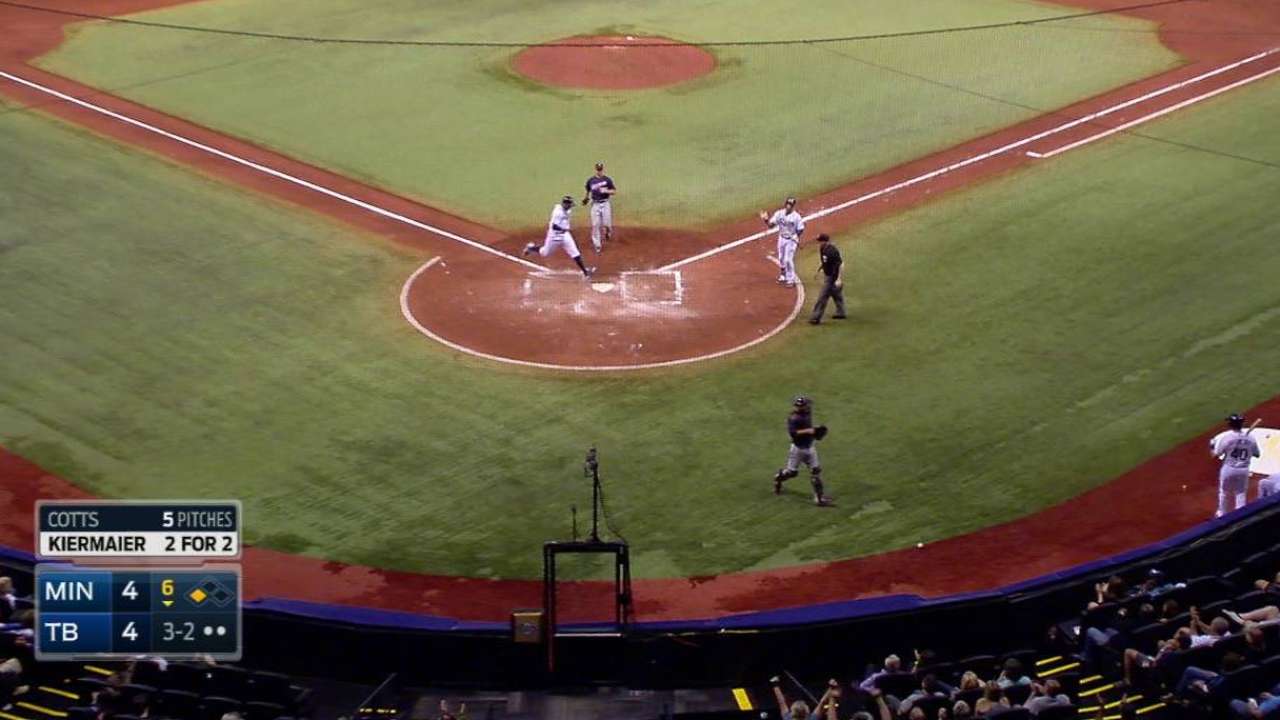 ST. PETERSBURG -- Joey Butler returned to the Rays in fine style on Thursday night, driving in the tying run and scoring the decisive run in a 5-4 win over the Twins at Tropicana Field.
"It was fun," said Butler, who was recalled from Triple-A Durham before the game. "It was fun to be back out there with the guys and playing for a playoff spot."
"Joey Butler can hit" lived as an early-season mantra for Kevin Cash.
The Rays' manager told reporters as much from the beginning of Spring Training. After all, he'd witnessed him firsthand when they were Minor League teammates in the Rangers organization.
Unfortunately for Butler, after experiencing hot months in May and June, he cooled considerably in July and August, which eventually led to his being optioned back to Durham on Aug. 12.
The Rays recalled Butler on Thursday when Desmond Jennings went on the 15-day disabled list. And Butler resembled the Butler from early in the season with two singles in four at-bats -- and just at the right time.
"When he was here, the playing time kind of decreased," Cash said. "... He comes back up and he had some really good at-bats tonight. Obviously the hits, but even the ball he stayed on and kind of lined out to center in the first to stay on the changeup. That's a really good sign."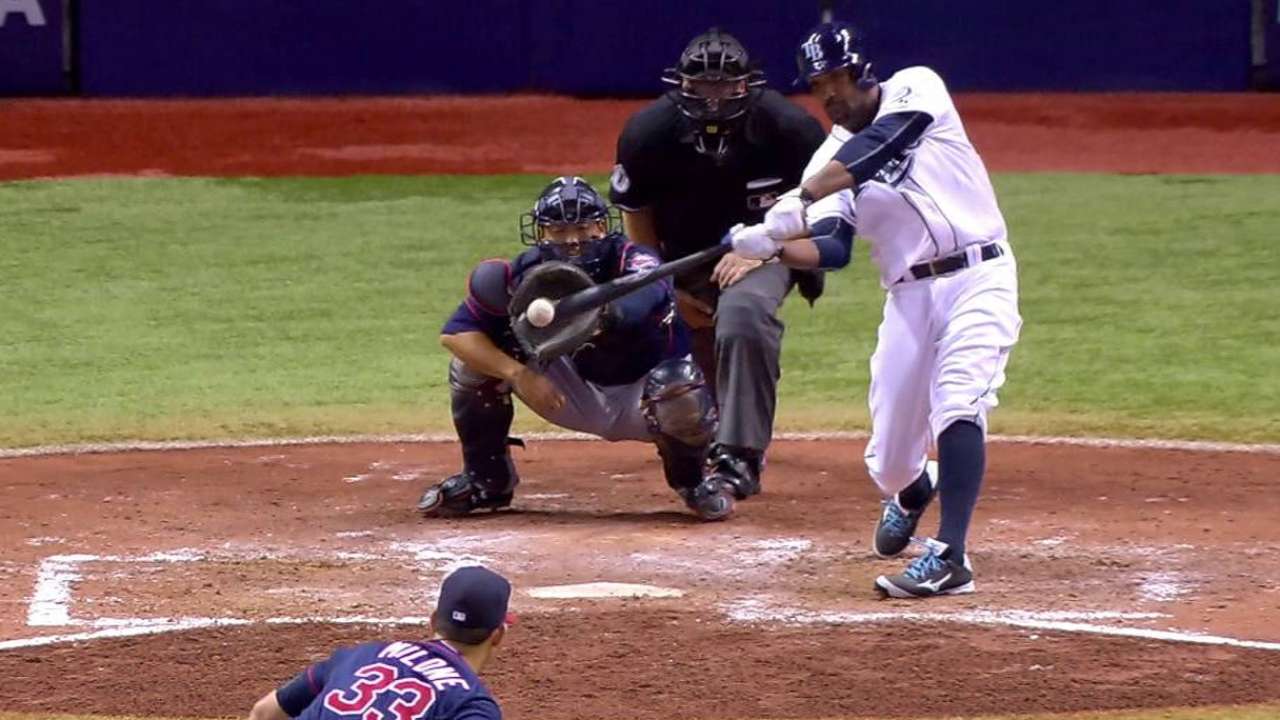 With the Rays trailing, 4-3, Logan Forsythe doubled to lead off the sixth. One out later, Butler lined a single to center off Twins starter Tommy Milone to drive in Forsythe with the tying run.
"I saw a changeup, I hit a changeup," Butler said. "[Milone had] been using it effectively all night. So I was kind of sitting on it a little bit, and I got one."
Butler advanced to second on the throw to the plate, then to third on a groundout before racing home with what would be the winning run when catcher Kurt Suzuki got crossed up with reliever Neal Cotts, resulting in a passed ball.
"I played with Cotts before and I know that his ball moves a lot, and catchers tend to have trouble [handling it]," Butler said. "... I was anticipating a ball in the dirt and I got one. ... I just took off. [Third-base coach] Charlie [Montoyo] was yelling to take off, but I just took off."
Butler had a glow about him following the game. Oh, to be in the Major Leagues, having success, and being back with the fellas.
"I was so excited [to be recalled]," Butler said. "I was so excited about being back around the guys more than I was playing baseball in the big leagues. It's a great clubhouse. A great manager. A great staff. Great leaders, great role players. It's fun to be around."
And given the opportunity, Cash couldn't pass it up: "Joey Butler can hit. Again."
Bill Chastain is a reporter for MLB.com. This story was not subject to the approval of Major League Baseball or its clubs.