Gose still learning to navigate basepaths
Runs into two outs against Angels in shutout loss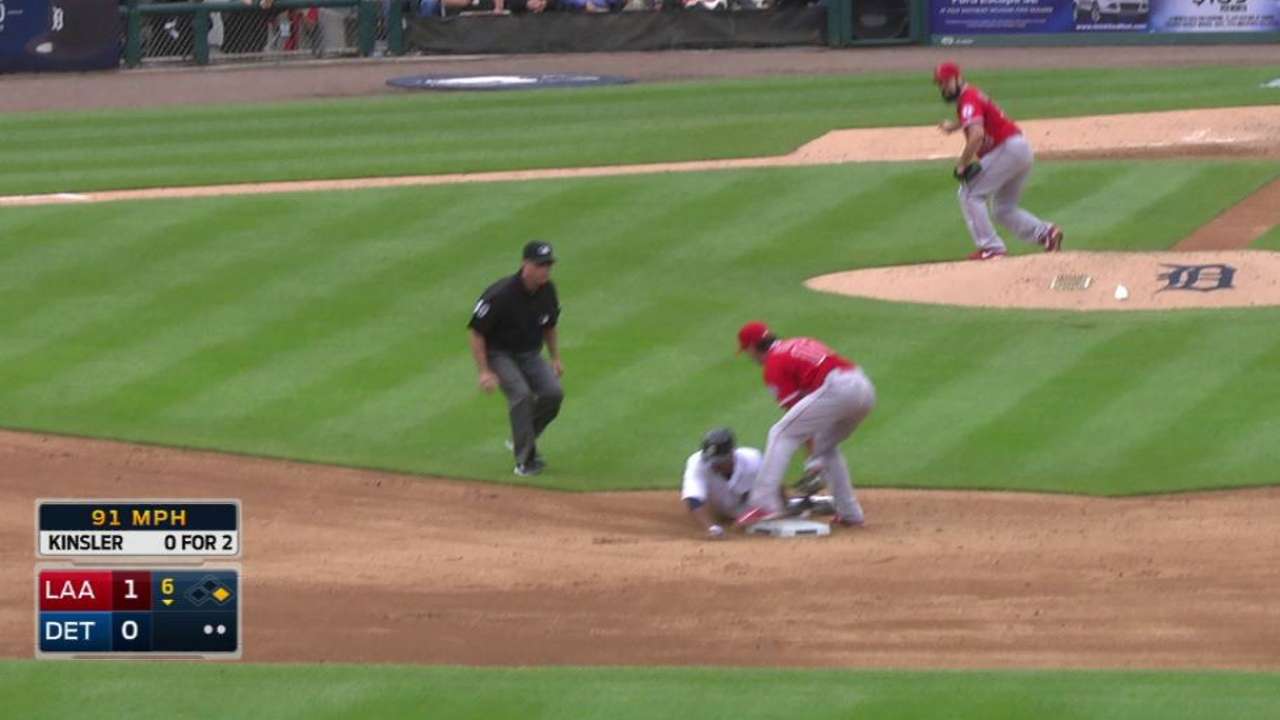 DETROIT -- On a positive note, Anthony Gose did what no other Tiger could against right-hander Matt Shoemaker on Thursday afternoon, twice reaching base safely during a 2-0 loss to the Angels.
But both times ended poorly for Detroit's center fielder, who was picked off first base by catcher Carlos Perez to end the third inning and was caught stealing for the final out in the sixth.
Gose has been picked off four times this season, and he has been caught stealing 10 times.
"It's a learning process," said Tigers manager Brad Ausmus. "[Gose] has gotten caught and picked off a little more frequently than he should, but I think overall -- if you watch [outfielder Rajai Davis], Raj has been doing it a long time, and he's got a good feel for what's happening in front of him, and what the pitcher's doing. But I think Anthony's still learning, at this point."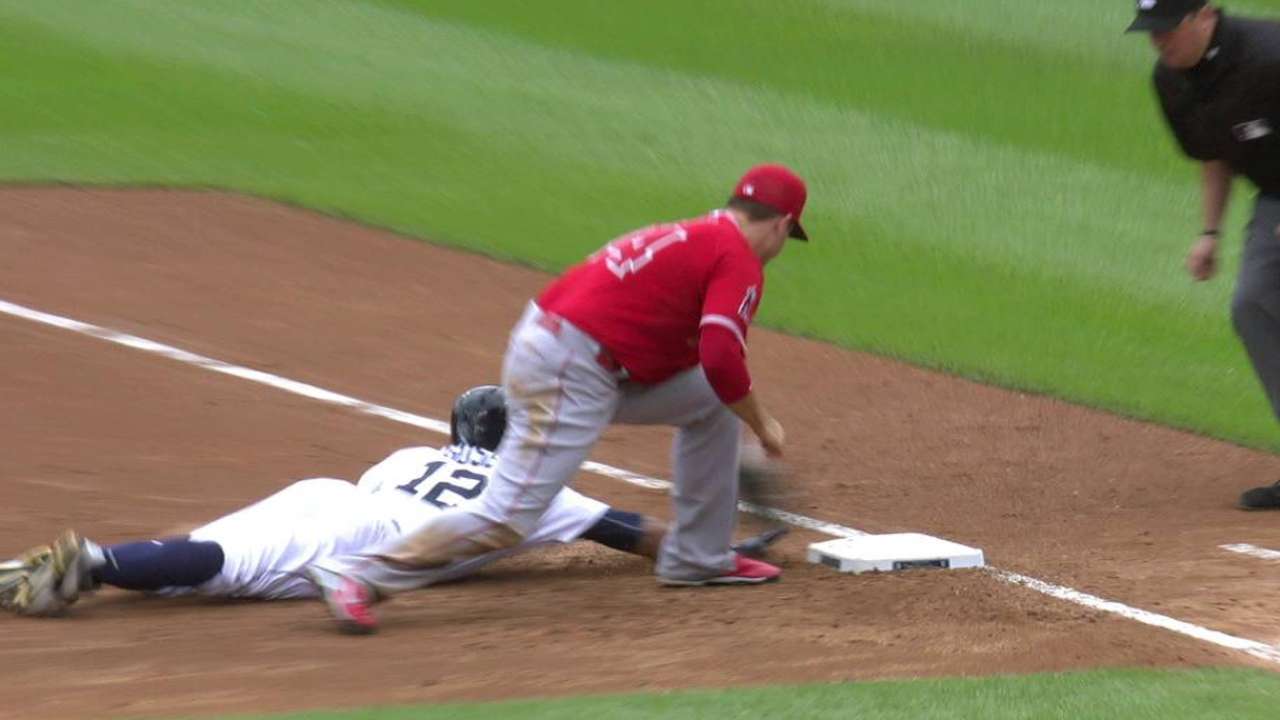 On both occasions Thursday, Gose was retired with Ian Kinsler, one of baseball's hottest hitters, at the plate. Not that it may have mattered, as Shoemaker allowed nothing more than Gose's single and walk over seven innings, but the outs made on the basepath were representative of Detroit's foibles in that area this season.
The Tigers lead the American League in runners caught stealing (41), including eight by shortstop Jose Iglesias. Kinsler has struggled, too; he has been picked off five times.
"A lot of it comes from experience," Davis said of being a good baserunner. "Having some negative or not-so-good results, being thrown out, those are the times you're supposed to learn. If you're not learning, then you're not really growing.
"It's tough enough stealing bases at this level. All the catchers can throw hard, and everyone knows you're going. It's a tough thing to do at this level."
Davis has been successful on 78 percent of his stealing attempts this year, best on the team. No other Tiger ranks above the league average of 69 percent.
And while Ausmus wouldn't say if Gose will continue to have the green light to run at his discretion, the manager agreed with Davis that the young outfielder will improve with experience.
"I would say he's still fearless on the bases," Ausmus said. "I do think basestealing is more than just raw speed. There's a little bit of feel to what the pitcher is doing, what the situation is, when the best time to go is. I think he's still learning that. He's still figuring that out."
Alejandro Zúñiga is an associate reporter for MLB.com. This story was not subject to the approval of Major League Baseball or its clubs.