Inbox: Examining Braves' offseason plans
Beat reporter Mark Bowman fields questions from fans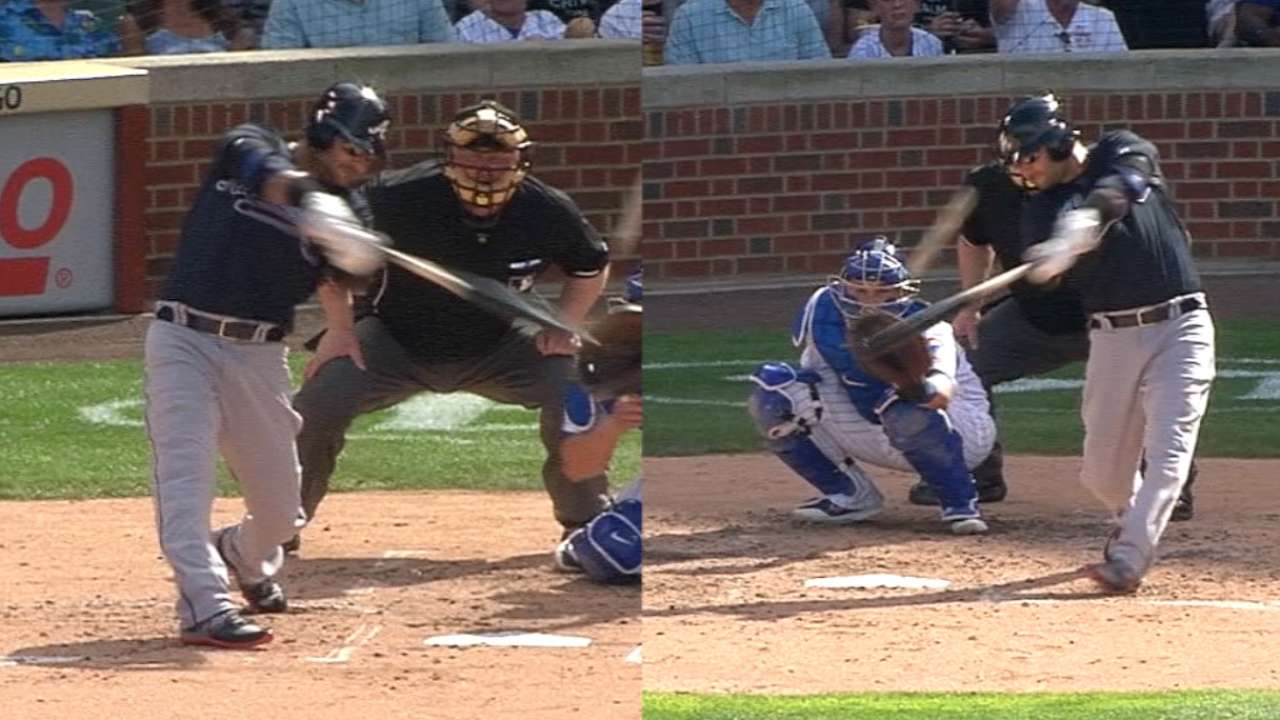 Will the Braves fill left field next year with an internal option or a big free agent?
-- David P., Birmingham, Ala.
This will be influenced by how Nick Swisher performs over the final month. If Swisher extends the success he had last weekend at Wrigley Field and proves that his surgically repaired knees will allow him to play left field at least five times per week, the Braves might be able to cross a need off their offseason to-do list and use their available funds elsewhere. But with that being said, Swisher still has a lot to prove, and Michael Bourn has provided indication he shouldn't be viewed as anything more than a fourth outfielder.
So unless Swisher provides the confidence he can handle the position on a regular basis, left field will likely remain an offseason priority. The Braves could attempt to land a left fielder via trade or possibly pursue Yoenis Cespedes on the free-agent market. And for those of you wondering about Justin Upton or Jason Heyward, neither will be back in Atlanta next year.
Do you think Hector Olivera will live up to the high expectations? Is his age a concern?
-- Dhaval L., Nashville, Tenn.
If Olivera lives up to the expectations created by the price the Braves paid to get him (Jose Peraza and Alex Wood), then he should be capable of remaining productive through the end of the 2020 season, when he will be 35 years old. Unfortunately, we likely will not get a true sense of his potential until next year, when he has a chance to experience his first full season of professional baseball in the United States.
Olivera has played just 19 games above the Class A level, and as he has six hits (all singles) in 24 at-bats at Triple-A Gwinnett, he has shown he is not ready to be the legit middle-of-the-order threat he has been touted to be. So expectations should remain tempered as he introduces himself to the Majors over the course of the past month. But once he has a chance to get back in shape and indoctrinate himself to pro baseball in the U.S., the Braves better hope he looks more like the guy who produced a .921 OPS in the 13 games he played for the Dodgers at the Double-A and Triple-A levels.
Is it true that Braves assistant general manager John Coppolella is being considered for other GM jobs, or can we count on him staying in Atlanta?
-- Jesse B., Atlanta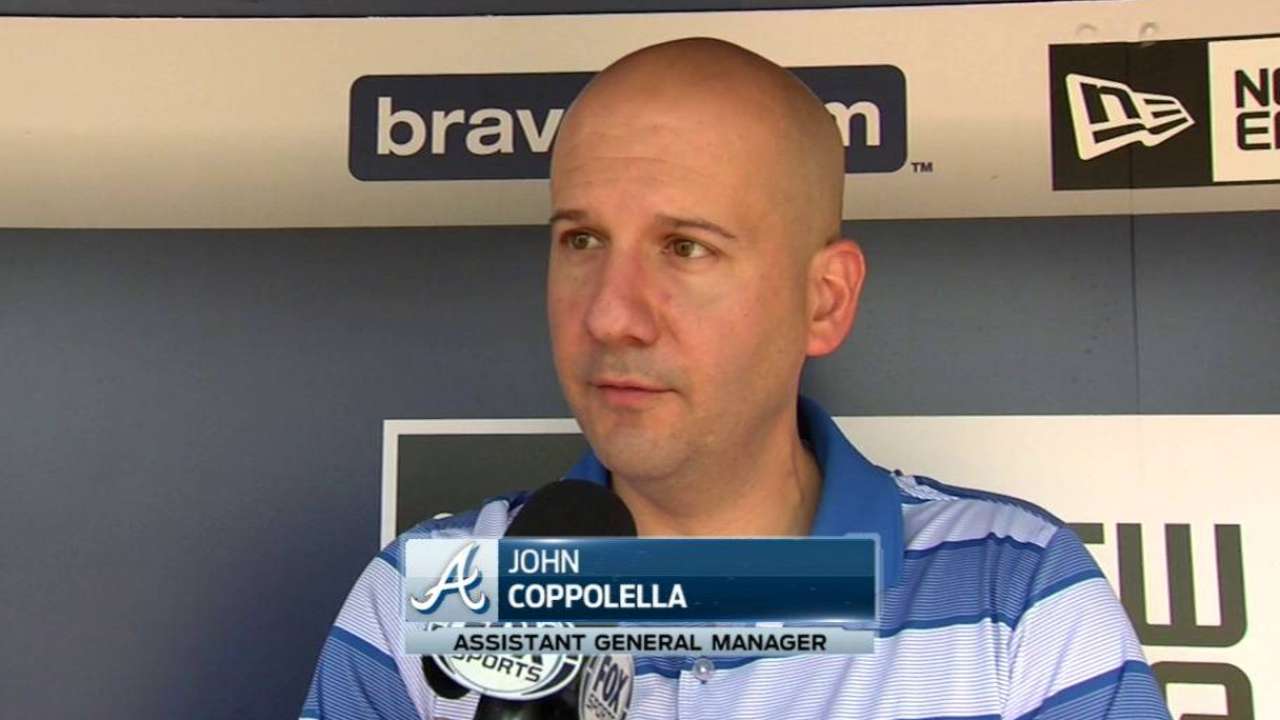 There is certainly reason to believe Coppolella will be considered a candidate for the vacant GM spots with the Brewers and Angels, and the one that soon could open up with the Mariners. Teams, especially those in rebuilding mode, have taken notice of how drastically the Braves have improved their pipeline since Coppolella and Braves president of baseball operations John Hart took control at the end of last season.
Coppolella is a tireless worker who has the unique ability to evaluate the game both from an analytical and scout's perspective. It would certainly be nice for him to remain in Atlanta to see the fruits of the labor he has provided over the past year. But as you've heard, baseball is a business, and when other teams call, it never hurts to at least listen to what they have to offer.
What are the plans, both internally and through trades/free agency, to improve the bullpen?
-- Jeff B., Burke, Va.
The Braves will pursue relievers via free agency and trades this winter. But their disabled list already provides some pitchers -- Jason Grilli, Paco Rodriguez, Chris Withrow, Shea Simmons, Daniel Winkler -- who could easily be in the bullpen at the start of next year. Arodys Vizcaino and Peter Moylan stand as the only active members of Atlanta's 'pen who seemingly have a legit shot at being part of next year's Opening Day roster.
The Braves will also continue to monitor the development of Mike Foltynewicz and Williams Perez to determine whether they are better fits as a reliever. Though it is easy to currently peg Foltynewicz as a reliever, I've seen enough progress recently to believe he will prove he has what it takes to be a top-flight starting pitcher.
Mark Bowman is a reporter for MLB.com. This story was not subject to the approval of Major League Baseball or its clubs.