MLB.com Columnist
Mike Bauman
Angels' strong staff can pick up offense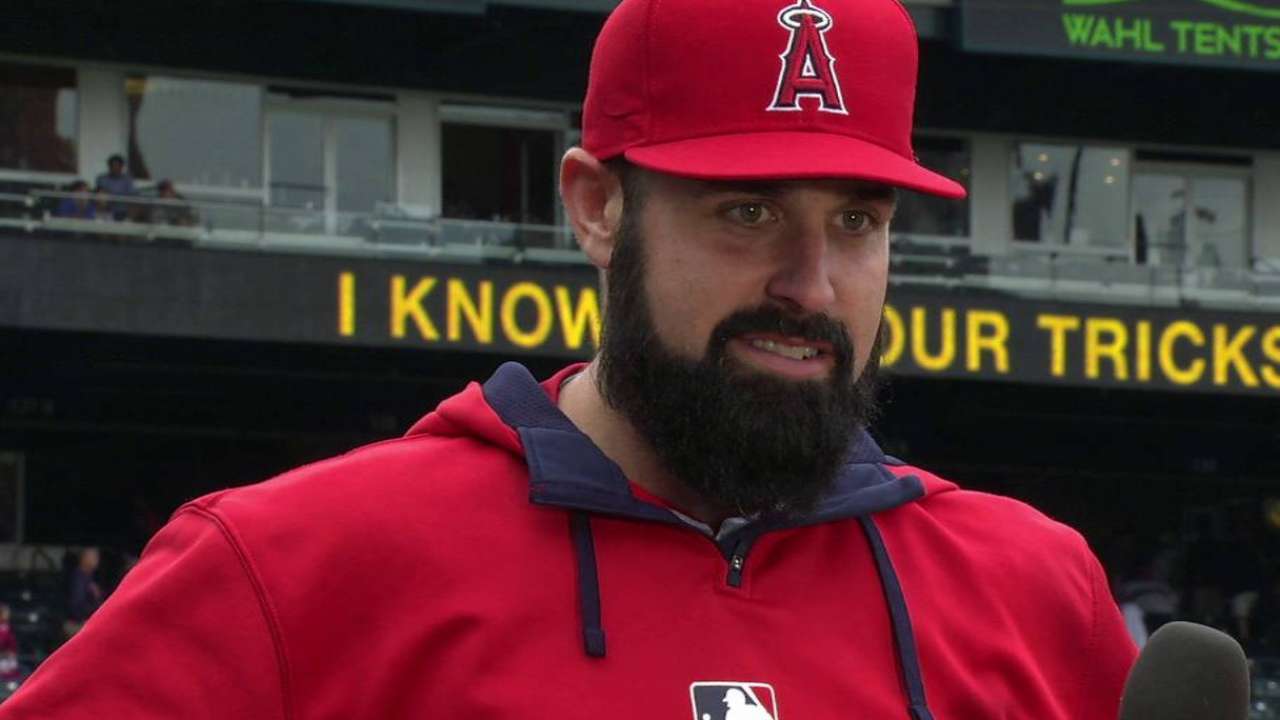 DETROIT -- When you pitch really well, hitting can become a distinctly secondary segment of baseball. This was a very good thing for the Angels on Thursday in a 2-0 victory over the Tigers.
In the past two games at Comerica Park, the Halos scored a total of two runs on eight hits, which were comprised of seven singles and one double. And yet, they won one of these two games.
A day after being one-hit by Justin Verlander, an ace returning to the top of his form Wednesday night, the club was nearly shut out by Randy Wolf, a 39-year-old lefty attempting a comeback after making 23 Minor League starts this season.
Fortunately for Los Angeles, two two-out walks in the sixth, followed by an Albert Pujols single, resulted in a run. That turned out to be the pivotal moment in the game, although the Angels managed to eke out one more against the Tigers' bullpen in the ninth.
But this was enough, because starter Matt Shoemaker shut out Detroit for 7 1/3 innings on one hit. Joe Smith gave up a triple, but he still managed to keep the Tigers off the board for the rest of the eighth, and closer Huston Street recorded his 31st save of the season with a spotless ninth.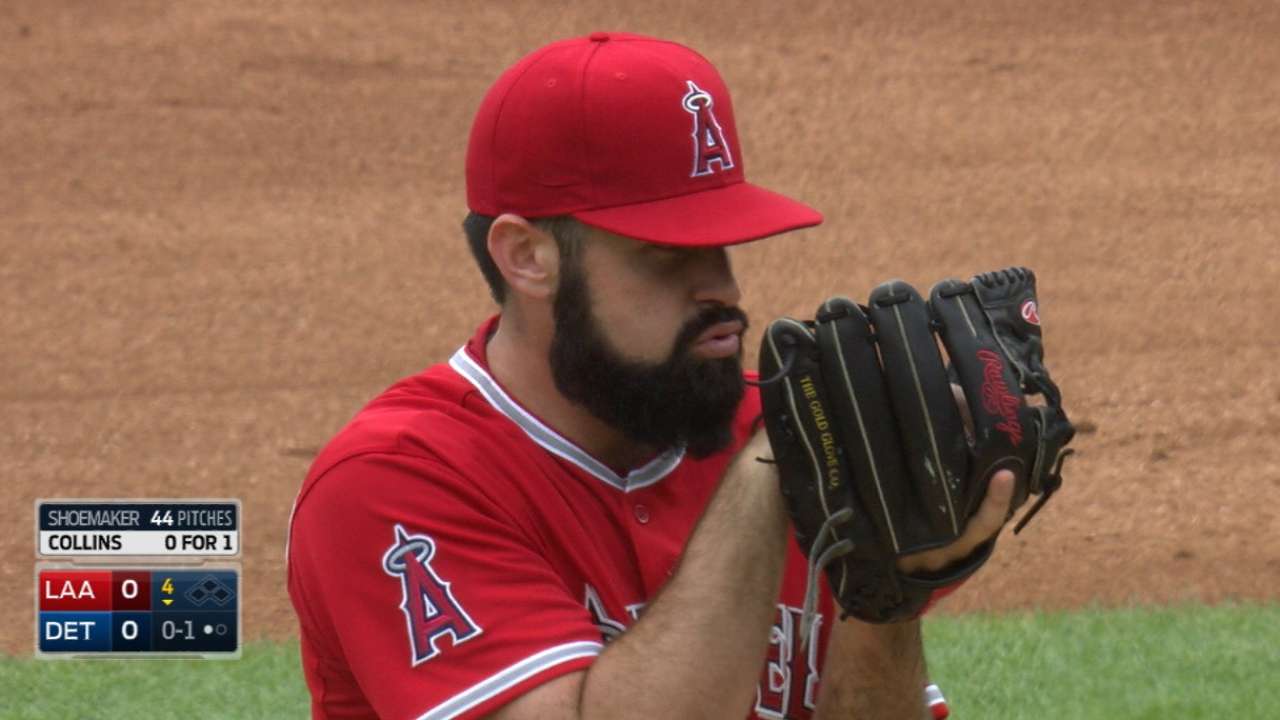 So this became a series victory for the Angels. Coming off a 9-21 stretch prior to arriving at Comerica Park, this victory was definitely needed. The Halos had won the series opener, 8-7, on Tuesday night, giving rise to the hope that their offense was out of the doldrums.
Not quite. In August, the Angels rank last in the American League in runs per game, batting with runners in scoring position, on-base percentage and slugging percentage.
Verlander took a no-hitter into the ninth Wednesday night as he regained the form that had made him one of the best pitchers in the game. He would have stopped a lot of people with the stuff he had.
It turned out that Wolf probably wasn't a likely candidate to surrender a tidal wave of scoring, either. Angels manager Mike Scioscia suggested before this game that Wolf could pitch very well.
"His velocity is back to where he can do some of the things that he was good at, probably four to five years ago," Scioscia said. "He's tough. This guy has a really good fastball-changeup combination and he has a good curveball. He pitches, and just seeing the video and the [scouting] reports on him, the one thing from where we saw him a few years ago, I think there's a little uptick in velocity, helping that separation between the fastball and the offspeed pitches."
After the game, Scioscia's take on Wolf didn't change much.
"His fastball was coming out a little crisper, but he relies on command, change of speeds," Scioscia said. "We didn't get a lot of good looks at him, but he definitely kept them in the game. I think the two-out walks to Kole [Calhoun] and Mike [Trout], and then Albert gets the big hit, obviously I know Randy is a guy who wants to make his pitches and not put guys on base, but he was a little too careful with those two guys."
But that was the winning rally for Los Angeles: two two-out walks and a single. How much of Wolf's containment of the offense had to do with his rebirth as a big league pitcher and how much reflected the recent stagnation of the Halos' offense, is an extremely interesting question, without an equaling compelling answer. "Some of each" probably constitutes solid ground on an issue like this.
But it didn't matter that the offense could not get into a higher gear. It didn't matter because their pitching was so good. Shoemaker had been sent down to the Minors to make a start last Saturday in order to get his mechanics back in order. Not only did he manage to do that, he helped the Angels to a series victory and created a heartwarming homecoming story.
Shoemaker, a 16-game winner as a rookie last season, is a Michigander in good standing. He was born and raised in Michigan. Shoemaker went to college at Eastern Michigan University. Of course, he grew up as Tigers fan.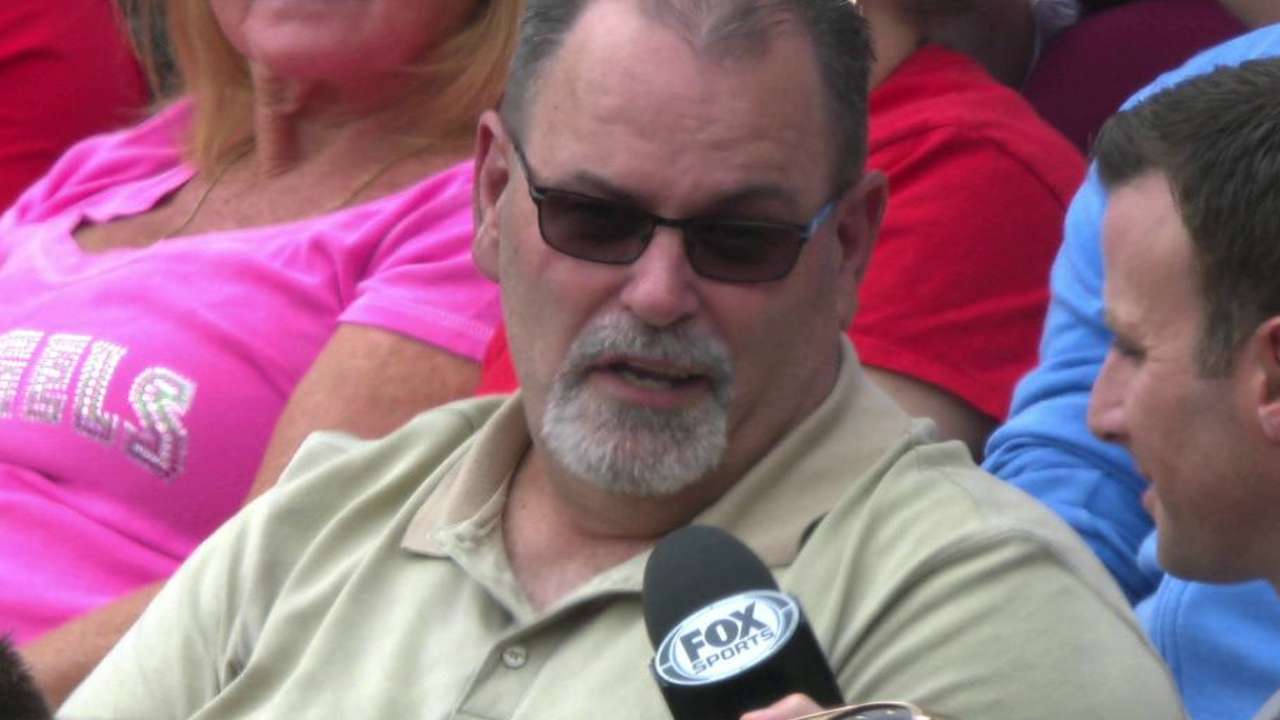 Shoemaker estimated that he had between 50 and 60 friends and family members at Comerica Park.
"It's incredibly special, family and friends, tons of them here; it means a lot," Shoemaker said. "More importantly, getting a win for this ballclub in a tight playoff race."
The Angels, even after the recent slump, are still in the midst of the postseason chase, particularly in the crowded AL Wild Card race. Unless the offense turns the corner in the near future, it appears that extraordinarily good pitching will be necessary for the club to succeed.
Mike Bauman is a national columnist for MLB.com. This story was not subject to the approval of Major League Baseball or its clubs.