Giants must be patient with Pence's recovery
Bochy hopes to have outfielder back in roughly two weeks, but oblique rehab tough to gauge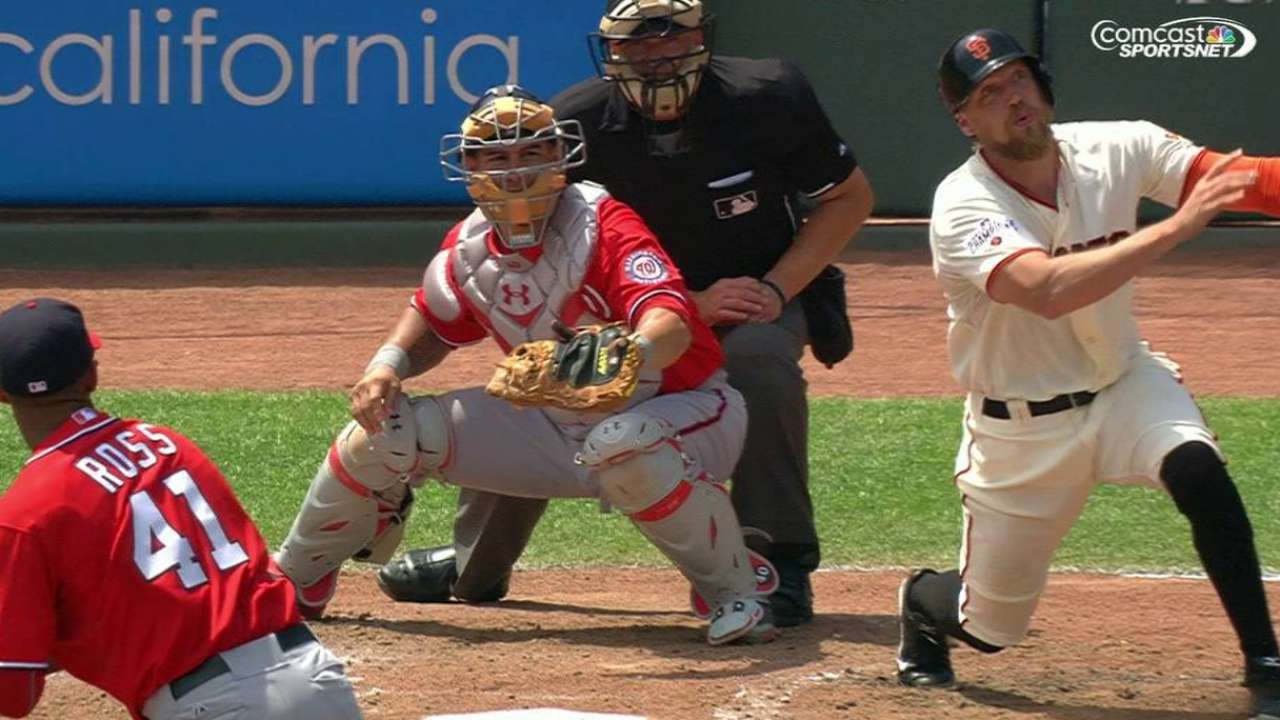 SAN FRANCISCO -- The Giants are hoping their injured players return to full health soon, but it appears Hunter Pence has a ways to go.
Pence, who strained his left oblique on his final swing of a 2-1 loss to the Cardinals on Aug. 17, has yet to resume baseball activities. The Giants' right fielder is eligible to be activated from the disabled list on Sept. 2, but manager Bruce Bochy made it clear that he won't be back for a while.
"It's hard to have a target date right now," Bochy said. "If I gave you a rough guess, I'd say close to two weeks."
The Giants' skipper said he would be able to provide a better idea of when his outfielder would be able to return once he is able to resume baseball activities.
Pence has been riding a stationary bike and sticking to cardio exercises to try and loosen up his left side, but a strain to the oblique muscle takes time to heal.
"There's not much he can do," Bochy said.
The 32-year-old has landed on the disabled list three times this season with various ailments. The Giants are 34-18 with Pence in the lineup, versus 33-41 without him.
"He's really disappointed, more than anybody," Bochy said. "He's taken this harder than us, and we miss him."
Pence was hitting .275 with nine home runs and 40 RBIs in 52 games before the injury.
• Matt Duffy, who took a ball to the shin and rolled his ankle on the same play in Wednesday's 4-2 loss to the Cubs, started Thursday. Duffy, originally listed as day to day, played all nine innings Wednesday night and said he feels fine.
"The ball hitting me kind of did me a favor, because it kind of numbed [the ankle] up a bit," Duffy said.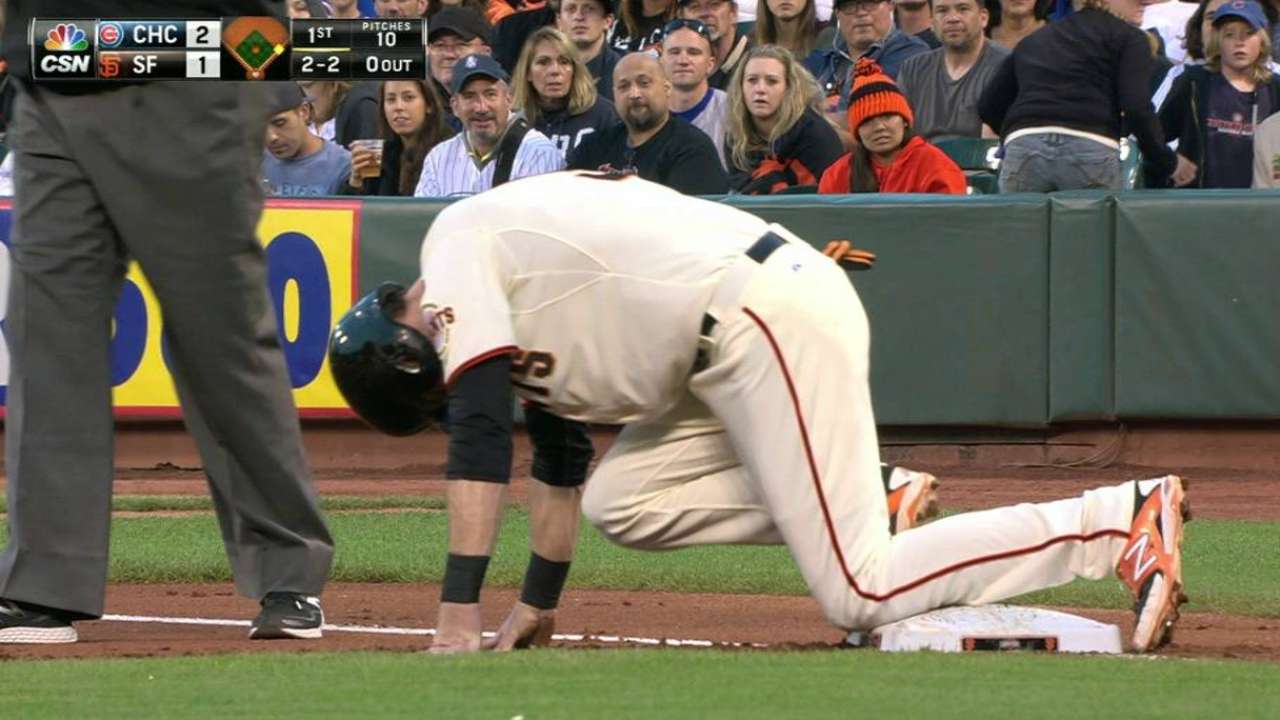 • Brandon Crawford, as expected, was out of the lineup for a second straight game Thursday with tightness in his left oblique, and he will need a few more days of rest, Bochy said.
• Angel Pagan (right knee tendinitis) was scheduled to be evaluated by team doctors Thursday, and Bochy said he hopes to have his center fielder back Friday. Pagan is 4-for-9 with three runs scored in three rehab starts between Rookie-level Arizona and Triple-A Sacramento.
Oliver Macklin is an associate reporter for MLB.com. This story was not subject to the approval of Major League Baseball or its clubs.