ICYMI: Padres even series behind J-Up's 3 RBIs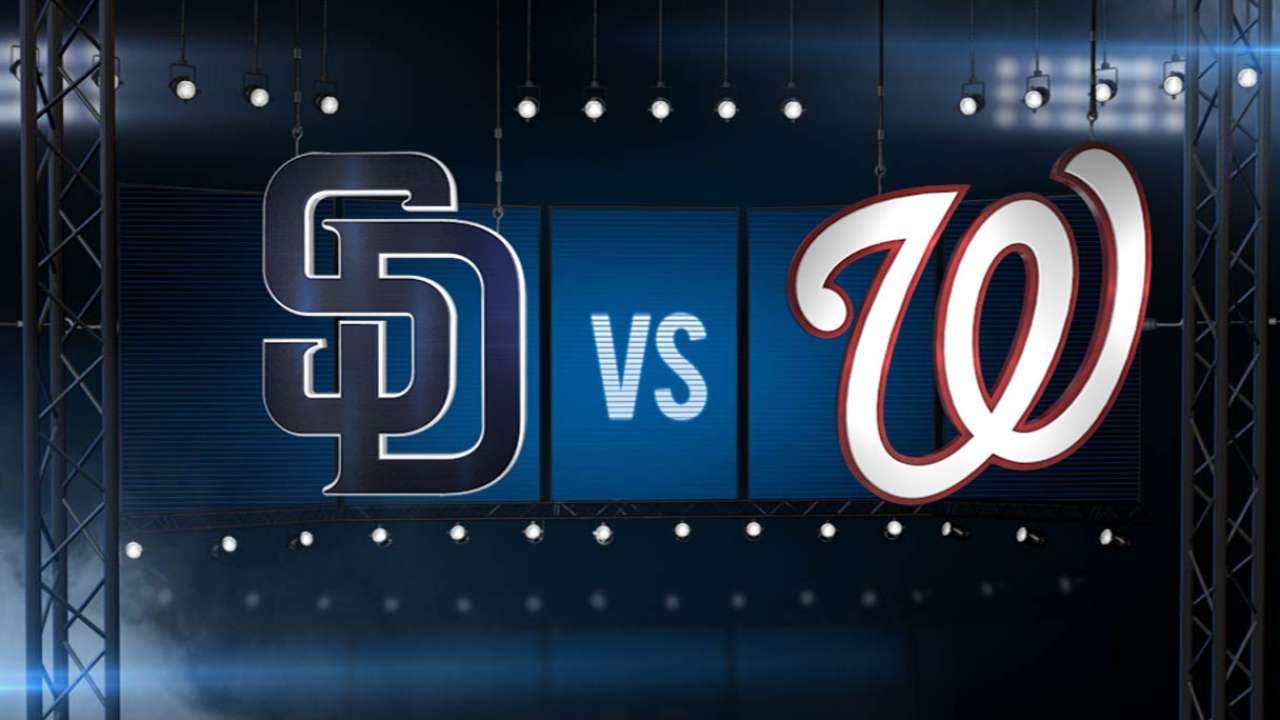 Just as Jedd Gyorko did the night before, Justin Upton hit a pair of home runs against the Nationals on Wednesday night to follow suit and lift the Friars to a close 6-5 victory over Washington in game two of a three-game set. Upton collected three RBI in total on Wednesday to also assist a solid start from starter Tyson Ross to even up the series and ultimately force a deciding rubber match between the two clubs on Thursday night.
Ross surrendered four earned runs on six hits with two walks over 6 and 1/3rd of an inning while also striking out nine Nationals batters on Wednesday night. The nine batters struck out matched a season-high for Ross - having also collected nine strikeouts on three separate occasions this season - and ultimately helped him along the way to his ninth win of the season.
Ross' ninth win of the year wouldn't be possible if not for a solid performance by the Padres bullpen, however, as Marc Rzepczynski, Joaquin Benoit and Craig Kimbrel all delivered shutout innings in relief of Ross. Kimbrel would earn his 36th save of the year after Benoit earned his 25th hold of the season, locking down a solid combination in the eighth and ninth innings to secure the Friars' 62nd win of the year.
On the offensive side of things, J. Upton led the charge with two home runs and three RBI while complimenting a Padres offense that collected double-digit hits on the night to down the Nationals. Thanks to his three-RBI evening, Upton hit the 70 RBI mark and joined Matt Kemp as the two Padres players with at least 70-or-more RBI on the year.
Upton was not the only Padre hitter of the evening to collect multiple-hits at the plate, however, as rookie Austin Hedges and pitcher Tyson Ross each collected a couple of base knocks on the evening. Hedges' multi-hit night represented the fifth multi-hit game of his career while Ross' two singles marked the first ever multiple-hit game of his five-year career.
Kemp also joined in on the hit parade as he collected a two-run double in the third inning to put the Padres on top early for his 77th and 78th RBI of the year. Kemp's double also represented the 17th-straight game that Kemp has reached base safely. Additionally, Yangervis Solarte went 1-for-4 at the plate and also collected the 50th RBI of the season for the Venezuelan third-baseman, marking the first time that Solarte would collect at least 50 RBI in a single season.
Thanks to Wednesday's win, the Padres will now have a chance to go for their fifth series victory in a row in Thursday's rubber match as the hard-throwing Texan Andrew Cashner takes on former Padres prospect Joe Ross at 4:05pm PT. In case you missed it, here's a look at some highlights and stories that may have passed you by on Wednesday:
Padres post-game recap: 2 home runs from J-Up lead Padres past Nats
Ross strikes out nine en route to his ninth win on Wednesday: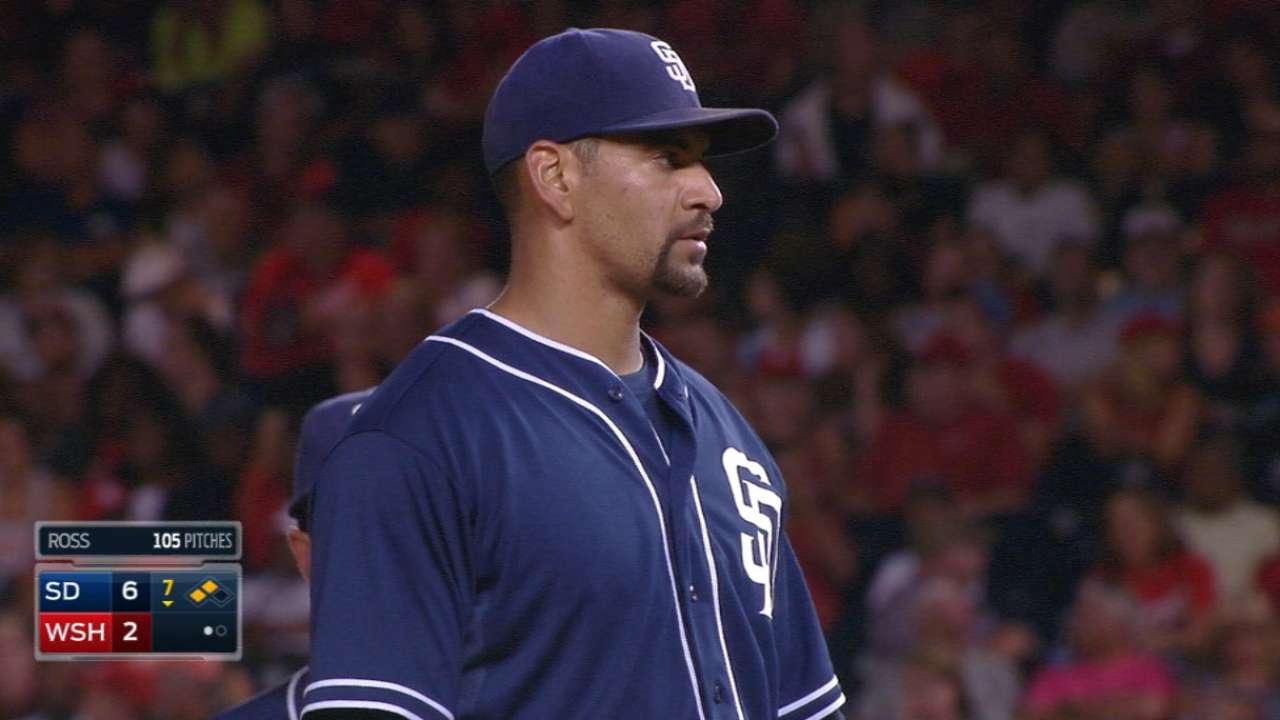 Kemp collects his 77th and 78th RBI with a two-run double in the 3rd inning: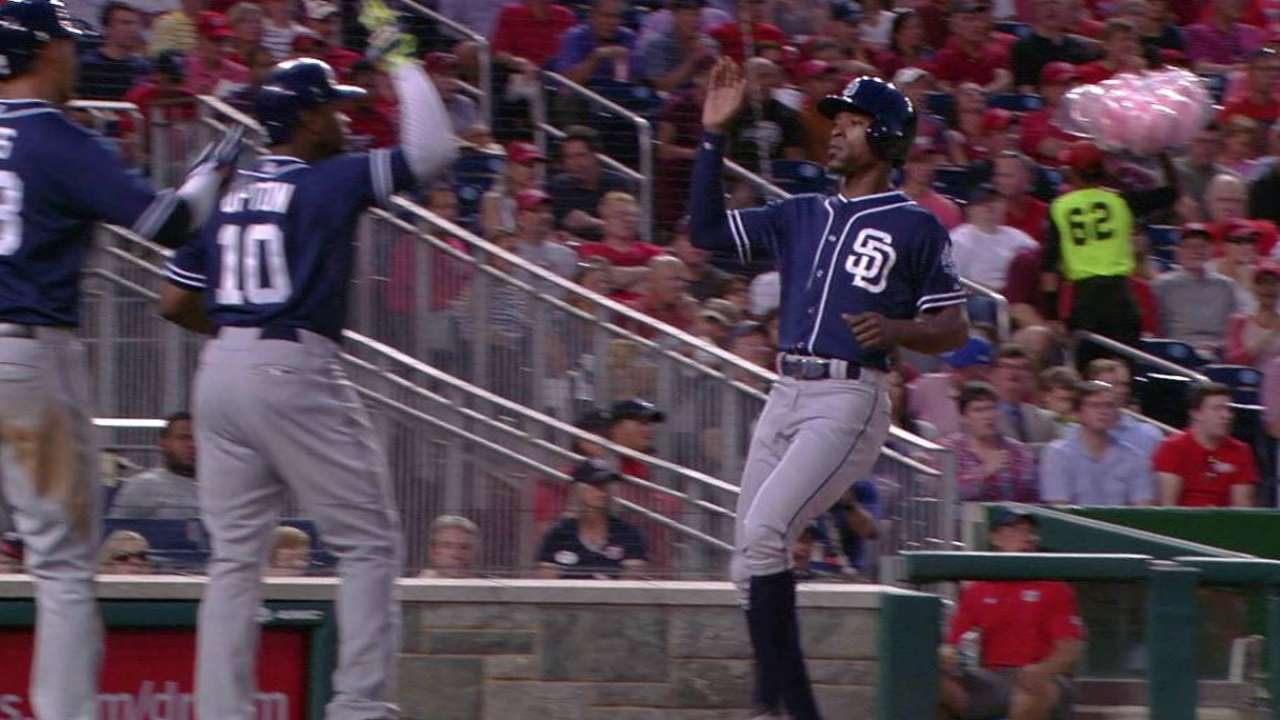 Solarte records his 50th RBI of the season with a sacrifice fly to score Hedges in the 4th: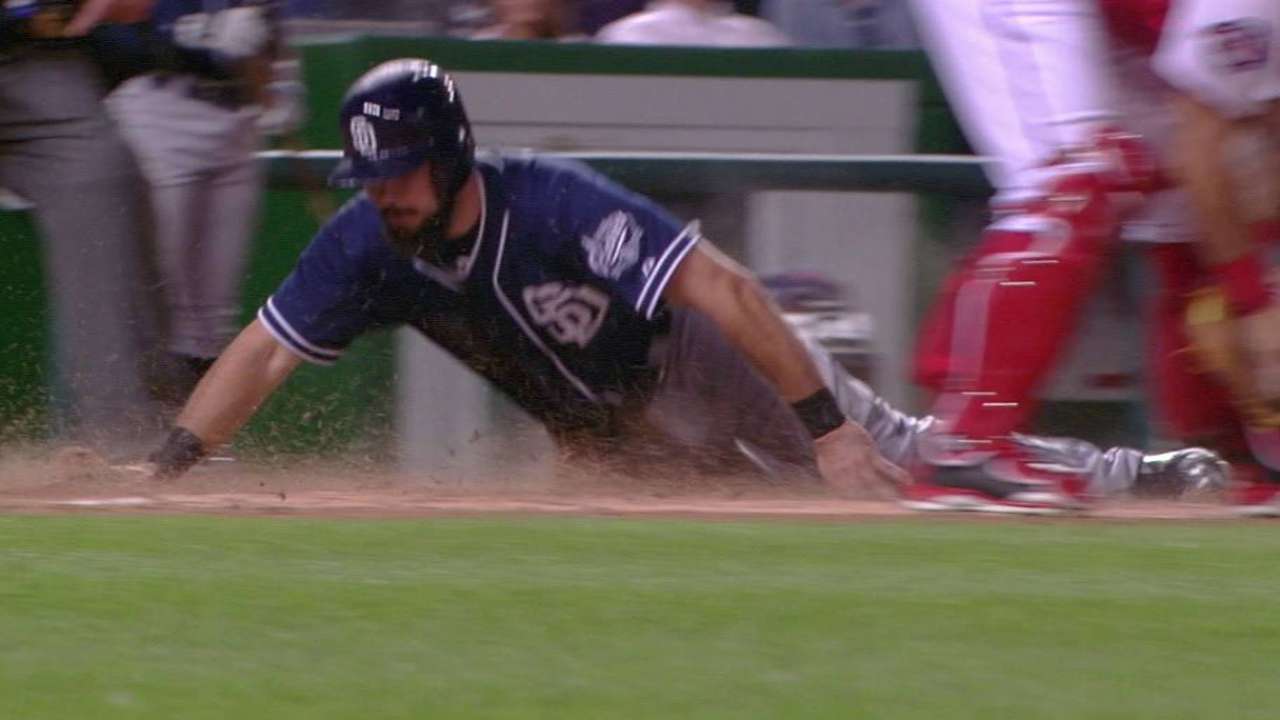 Must C: Justin Upton homers twice against the Nationals on Wednesday: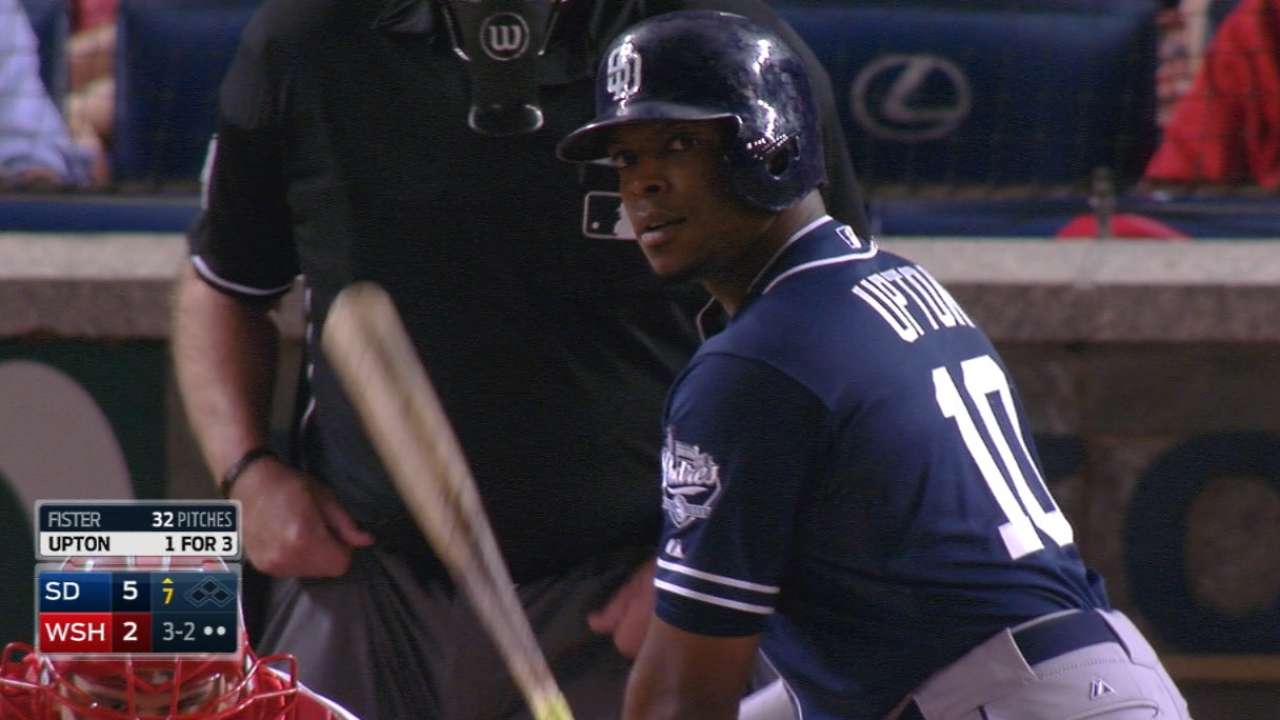 Kimbrel converts his 36th save of the season to seal a 6-5 win over the Nats: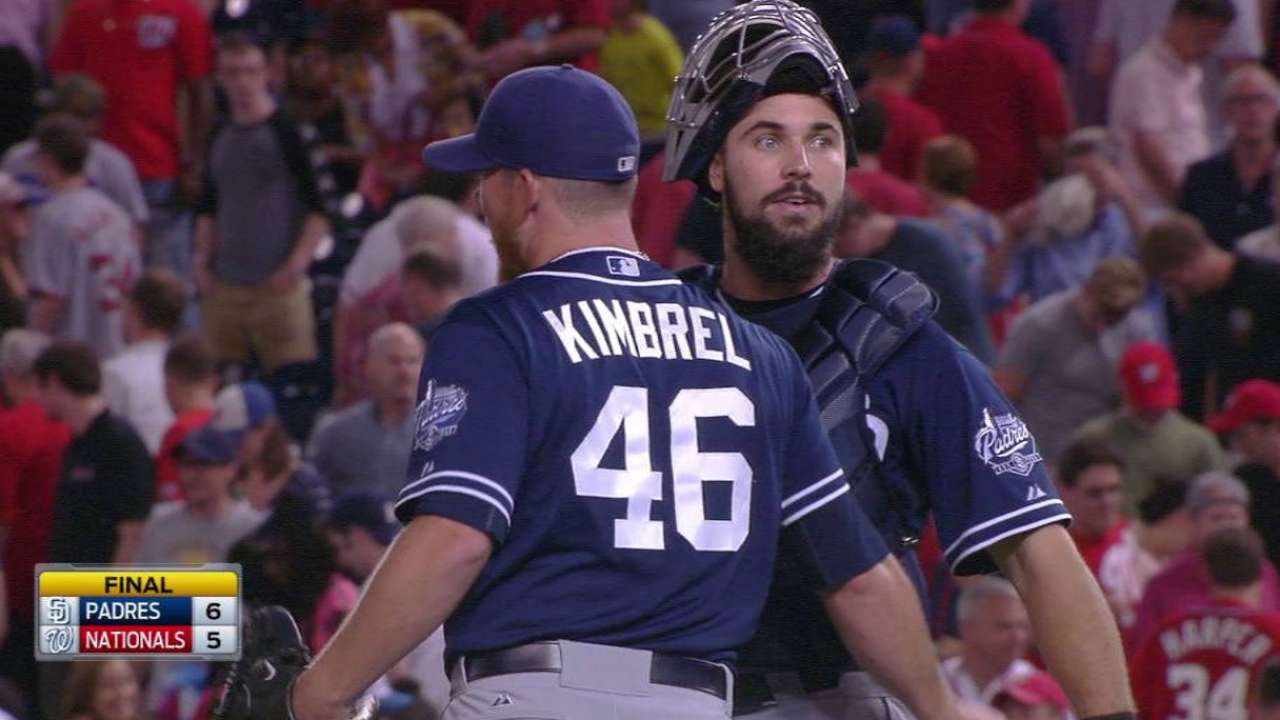 The day's top stories:
Myers makes strides to return to lineup before season's end: Myers takes BP for first time since surgery
Rzepczynski's pitching quintessential in Wednesday's win: Padres pull escape act with DP on 3-0 pitch
Bash Bros. Incorporated opening up shop in back-half: J-Up, Kemp turning it on in second half
Spring Training to feature inter-organizational friendly Padres, Chihuahuas to play exhibition game
Down on the Farm: SS Giron, RHP Montas pace Single-A Fort Wayne win
Murph's Musings: Murphy hails El Paso exhibition, Myers takes full batting practice in the cage
Notable Notes: Game Notes @ WAS (08.26) Ross Takes the Hill as Friars Hope to Rebound in D.C.
Looking forward to the next game:
Friar Forecast at Nationals Park: Padres, Cashner face former first-round pick Ross in finale
Thursday's probable pitchers: Andrew Cashner (5-12, 4.03 ERA) vs. Joe Ross (4-5, 3.56 ERA)