Red Land boosted by home fans in LLWS
Crowd of nearly 35,000 dominated by Pennsylvania team supporters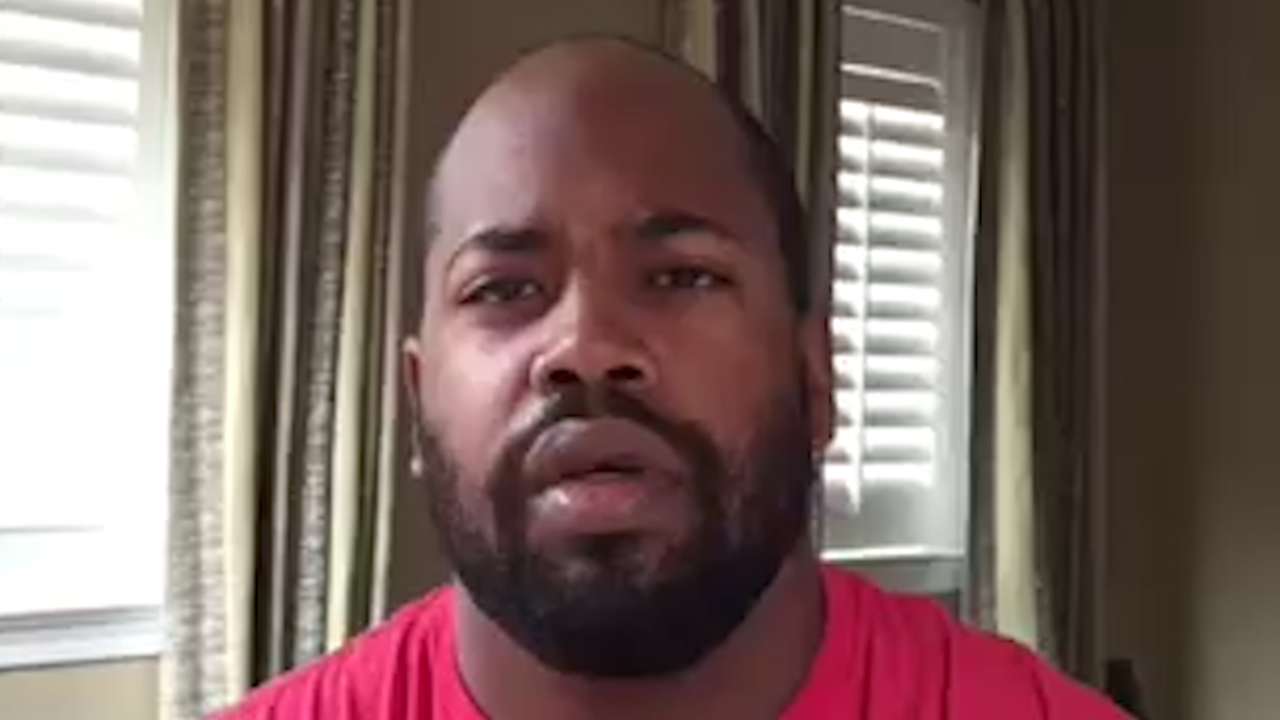 SOUTH WILLIAMSPORT, Pa. -- They say in sports that the home team has an advantage, and Red Land Little League has certainly made the most of that edge in its first three games at the 2015 Little League World Series.
The Mid-Atlantic Region champions from Lewisberry, Pa., traveled just 96 miles north on Route 15 to reach Little League's promised land, where they collected back-to-back victories to force a showdown with Texas on Wednesday night. In front of a friendly crowd estimated at 35,100, Red Land reserved a spot in the United States Championship game with a 3-0 victory.
"To think about it now, the worst that we can do is be the second-best team in the U.S.," said Cole Wagner, who lined a solo homer in the bottom of the third.
The school year has already begun in the Harrisburg suburb, but that didn't stop Red Land fans donning red #WHYNOTUS T-shirts from packing the Williamsport complex for each of their beloved team's first three contests. While seating in both Volunteer and Lamade Stadiums is typically offered to the public on a first-come, first-served basis until championship weekend, demand for Red Land's games was so great that Little League began requiring tickets.
"It certainly was louder," said Pearland (Texas) Little League manager Andrew Solomon. "Clearly they were rooting for Pennsylvania, as they should be. It's obviously not easy to play before 35,000 people -- 34,900 of whom are rooting for Pennsylvania."
Even Pennsylvania Gov. Tom Wolf visited the team in Williamsport earlier this week to pledge his support.
"Pennsylvania is really proud of them, especially York County," said Wolf, who was in Williamsport on Sunday. "It has really brought the community together. The baseball world's eyes come to Williamsport once a year for this great event. ... It's just a great thing to have this in Pennsylvania."
The excitement throughout the complex has been palpable and is not without cause, as the 1960 LLWS marked the last time a team from the host state won it all.
Fans have rallied behind the Mid-Atlantic Region Champions off the field, as well. The team recently launched a Red Land vs. Cancer fundraising campaign on PledgeIt.org, and it has already surpassed its goal, as supporters have committed to donate more than $300 to pediatric cancer for every run the team scores.
"We thought it would be a nice gesture in order to take advantage of our 15 minutes of fame," Red Land assistant coach Bret Wagner said of his team, whose LLWS total stands at 30 runs. "If we can continue the offensive trend, we can raise a lot of money for a very worthy cause."
Allison Duffy is an associate editor for Major League Baseball. This story was not subject to the approval of Major League Baseball or its clubs.