MLB.com Columnist
Lyle Spencer
Cubs have terrific tandem in Bryant, Russell
Left side of infield brings plenty of promise to Chicago's North Side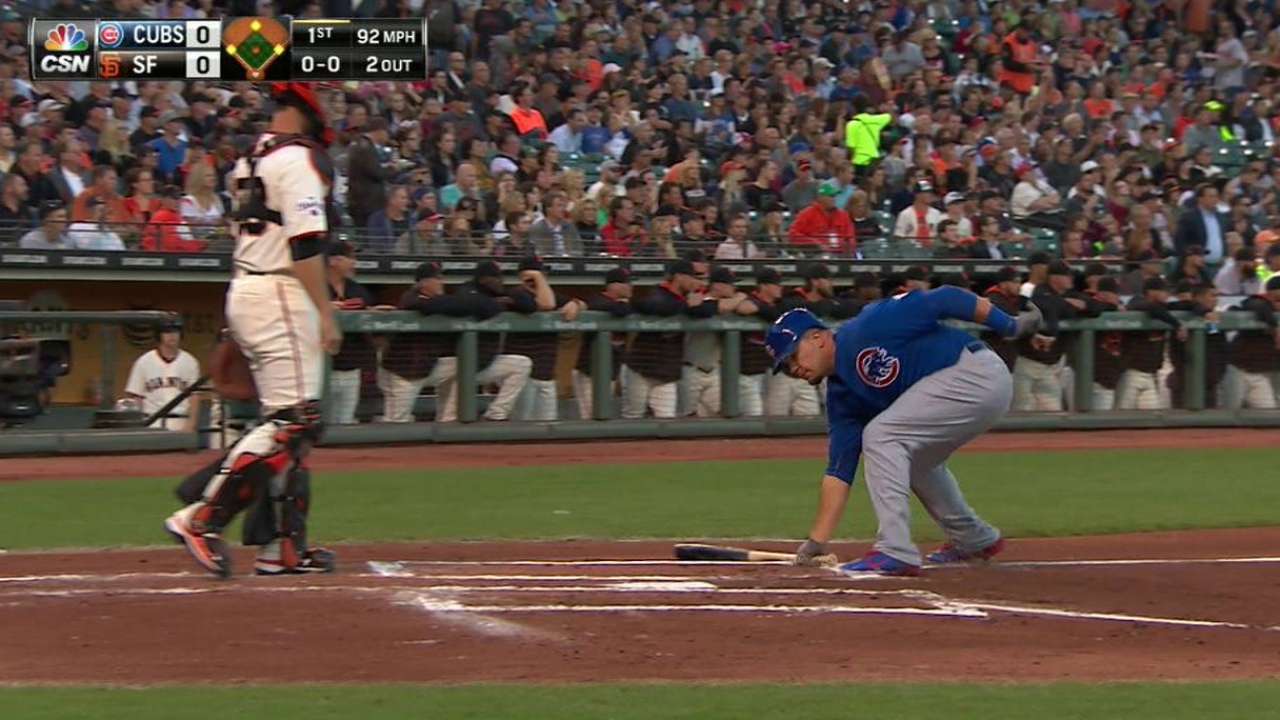 SAN FRANCISCO -- The best left-side infield in the Majors came together at the non-waiver Trade Deadline when the Blue Jays acquired shortstop Troy Tulowitzki from the Rockies and put him next to Josh Donaldson, a third baseman with few peers. Toronto has been ablaze ever since.
Looking down the road, it's hard to imagine a more exciting and productive tandem than what the Cubs have with Kris Bryant at third and Addison Russell at shortstop. Those of a certain age in Chicago might see shades of Ron Santo and Ernie Banks, basking in the North Side sun.
There will be nights of disappointment, as in Wednesday's 4-2 loss to the Giants at AT&T Park. But many more victorious nights are in store as these gifted young Cubs mature and grow together.
"We're really looking forward to it," Russell said. "We're just getting started, but it's exciting."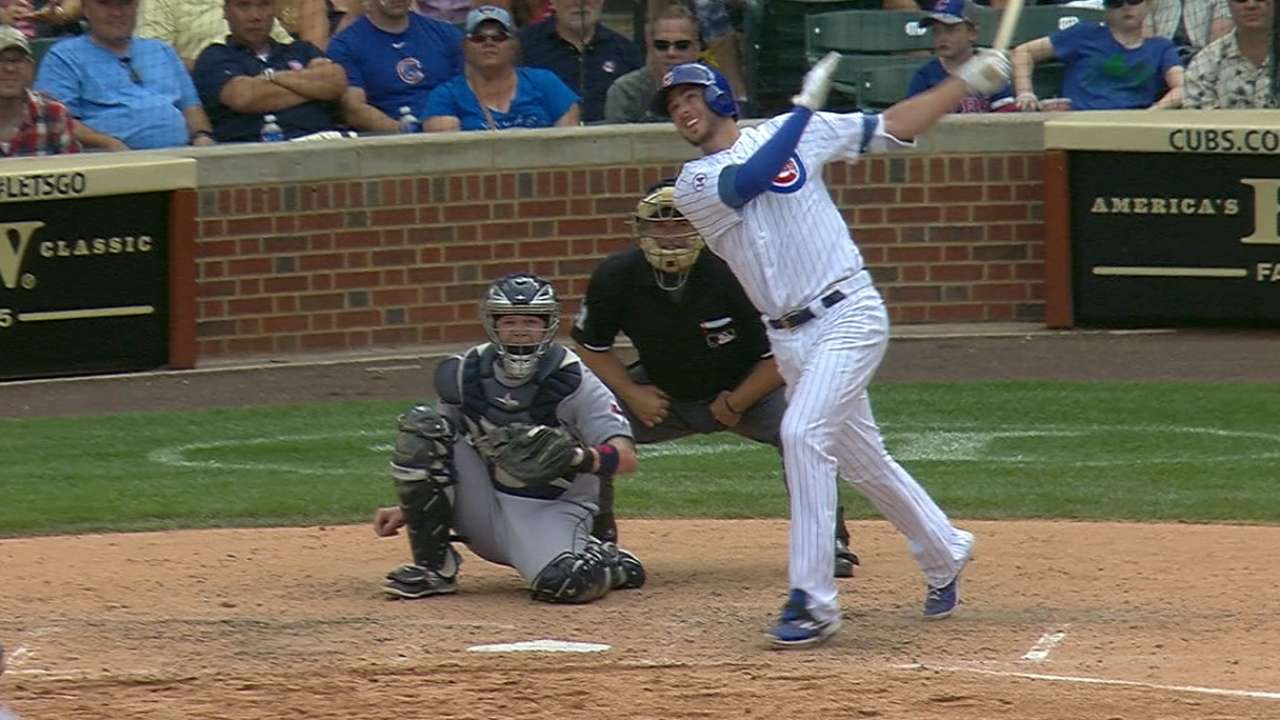 Bryant, 23, and Russell, 21, form half of what could be the gold standard of infields for years, with the great Anthony Rizzo, 25, at first and Starlin Castro, 25, or Javier Baez, 22, at second. It is a measure of Russell's advanced skills that he has moved three-time All-Star Castro to the other side of the bag at second.
What we could be looking at here, eventually, is the new Mike Schmidt playing alongside a new-age Ozzie Smith. This admittedly is serious hyperbole, but it's a wonderful vision to ponder.
Bryant (the second overall pick in the 2013 MLB Draft) and Russell (pirated from Oakland on July 5, 2014) exude a distinct style and grace that command attention.
Bryant has that light-tower power embodied by Schmidt, the most feared National League slugger of his era. The Phillies legend turned himself into a great defensive third baseman over time, an evolution within Bryant's grasp.
Russell already is making plays -- you had to see the one on Buster Posey on Wednesday night to believe it -- that call to mind images of the incomparable Wizard of Oz.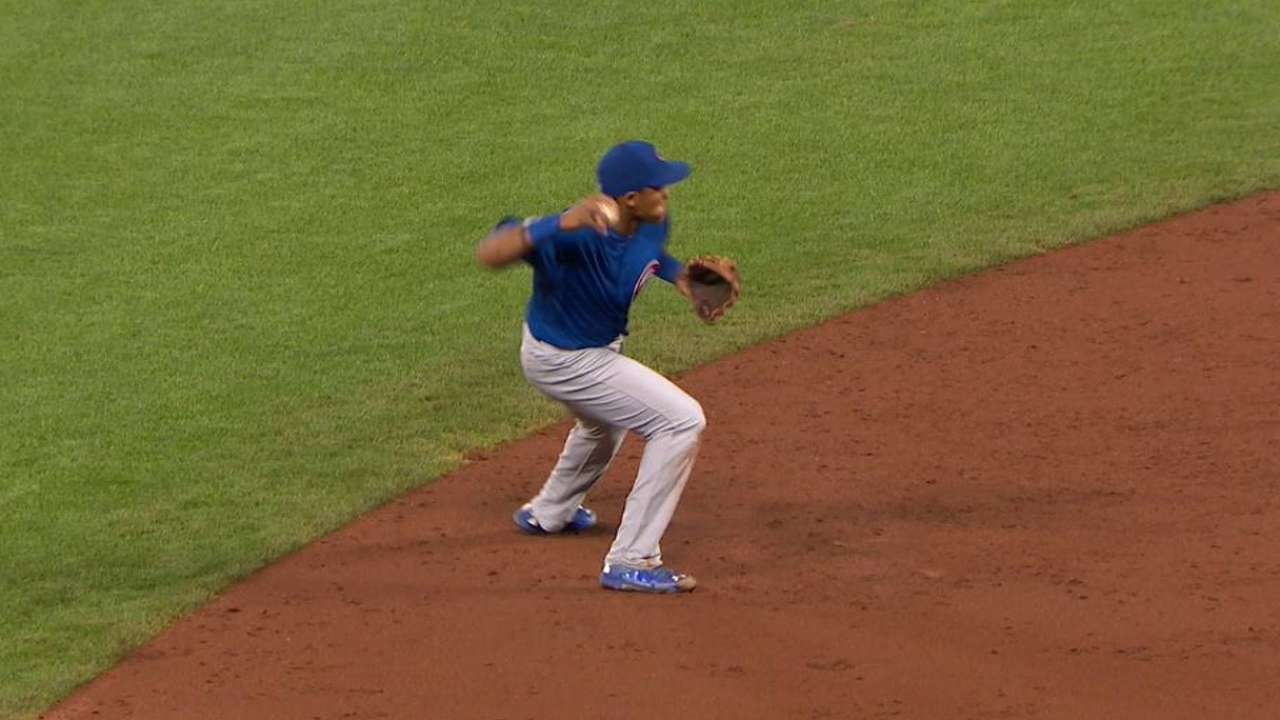 Both young players are superb athletes. Bryant has 12 steals in 15 attempts, to go with his 20 homers. Russell has gone deep nine times. A different type of offensive player featuring speed and daring, Ozzie never hit more than six home runs in a season.
Twenty-one games above .500 -- and 6 1/2 games ahead of the Giants for the second NL Wild Card behind the Pirates -- the Cubs were subdued in the middle game of the series by the defending World Series champions, who are feeling the urgent need to shift into October mode a little prematurely.
The Giants, hoping to hang close to the Dodgers in the NL West as injured bodies heal, got a gritty effort from 2007 NL Cy Young Award winner Jake Peavy, overcoming several defensive misadventures with 6 1/3 resourceful innings.
An offense patched together by manager Bruce Bochy featured Nori Aoki's leadoff homer and three extra-base hits in a decisive two-run sixth.
"We're getting tested," Russell said. "That's what we came here to do."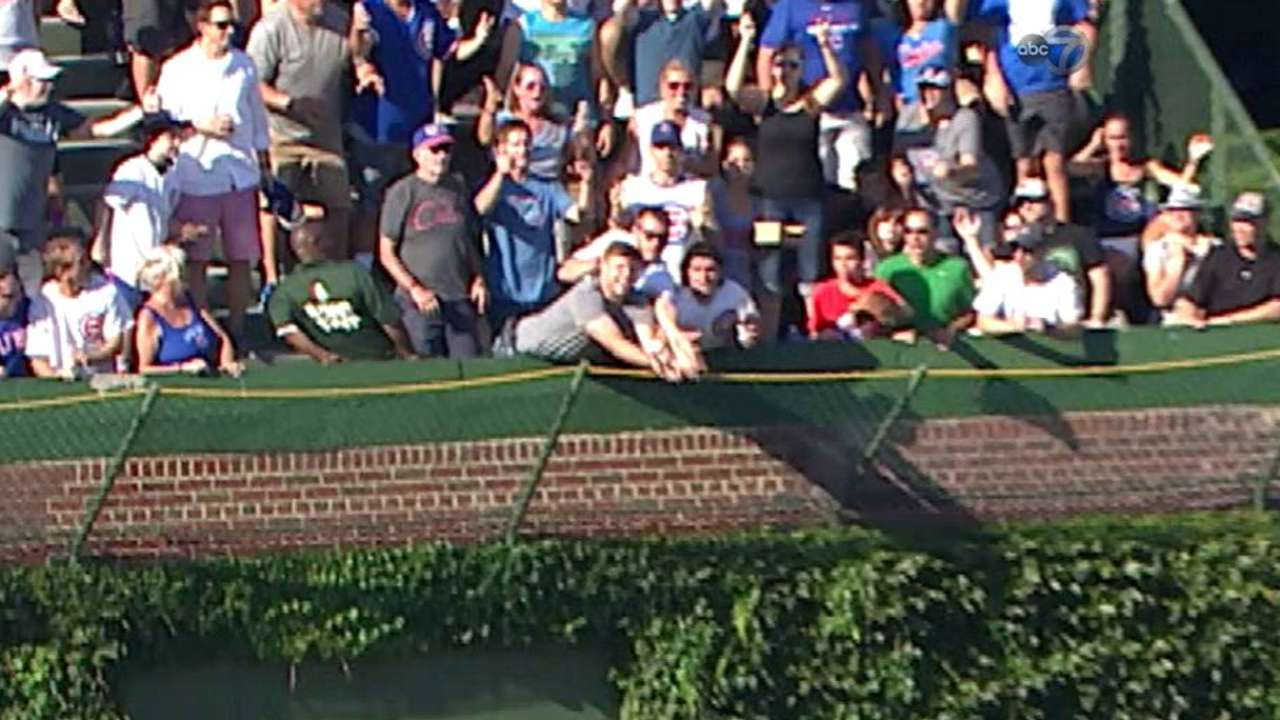 Manager Joe Maddon's deft hand and confident demeanor have been prime factors in speeding the process in Chicago.
"It's a good training ground for down the road this year," Maddon said in the wake of mistakes and missed opportunites, including Russell's strikeout in the seventh against flame-throwing reliever Hunter Strickland with two men in scoring position. "We have some really inexperienced people that are learning on the fly. There's nothing to be negative about."
Posey's third-inning shot off Kyle Hendricks with a man on and none out was headed for left field when Russell, going to his right knee, speared the bullet, whirled and fired a strike to Castro. The second baseman turned a highlight-reel double play.
"It was just instinctive, reaction," Russell said. "I saw the ball good off the bat."
In the first, Russell did not get as good a read on Juan Perez's roller with the bases loaded and was late with a throw to second, allowing a second Giants run to score.
"It was hit a little softer than I anticipated and took a weird hop," Russell said.
Lessons learned, on the fly.
Bryant, Russell said of his left-side partner, is at his best on slow rollers.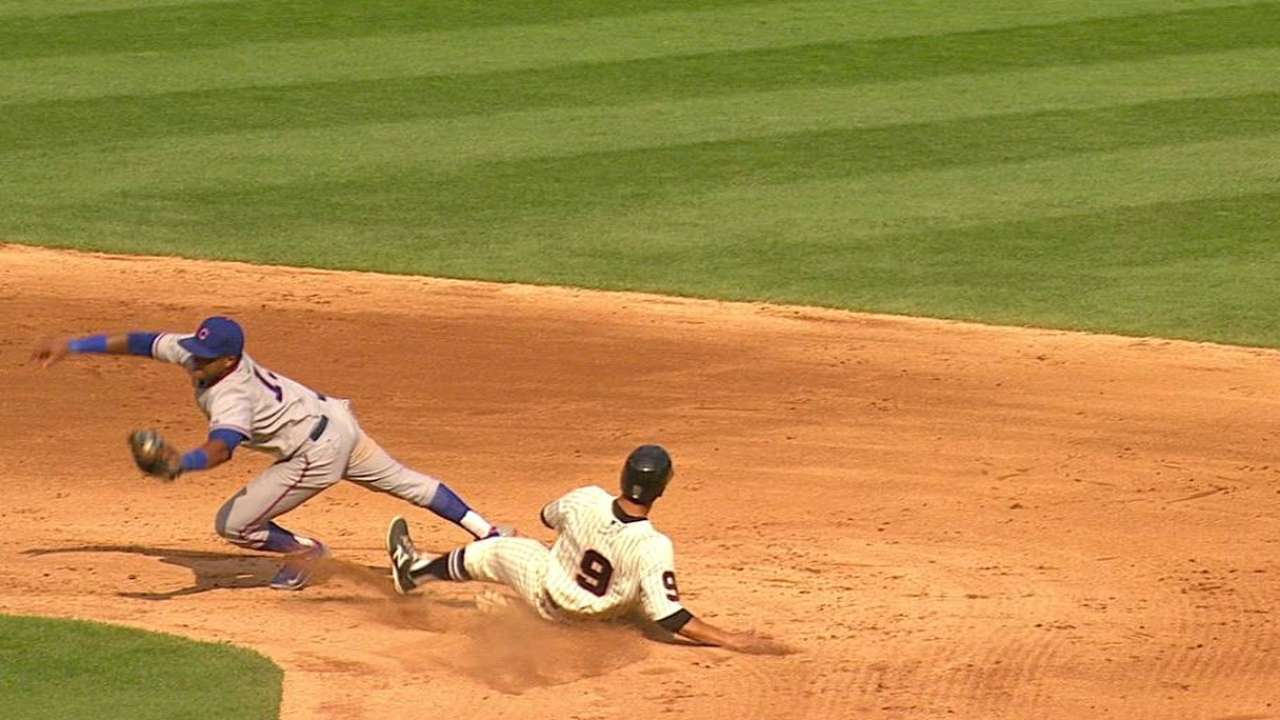 "I could go on and on about him," Russell said. "He's a great player, a great guy to play with."
Bryant, who had an RBI single and a double, made his first of what promises to be many All-Star appearances as a rookie in July. His buddy, Russell, has the skills to join him as a Midsummer Classic fixture.
Lyle Spencer is a national reporter and columnist for MLB.com. Follow him on Twitter @LyleMSpencer. This story was not subject to the approval of Major League Baseball or its clubs.