Chalk show: 1 liner spoils Verlander no-no in 9th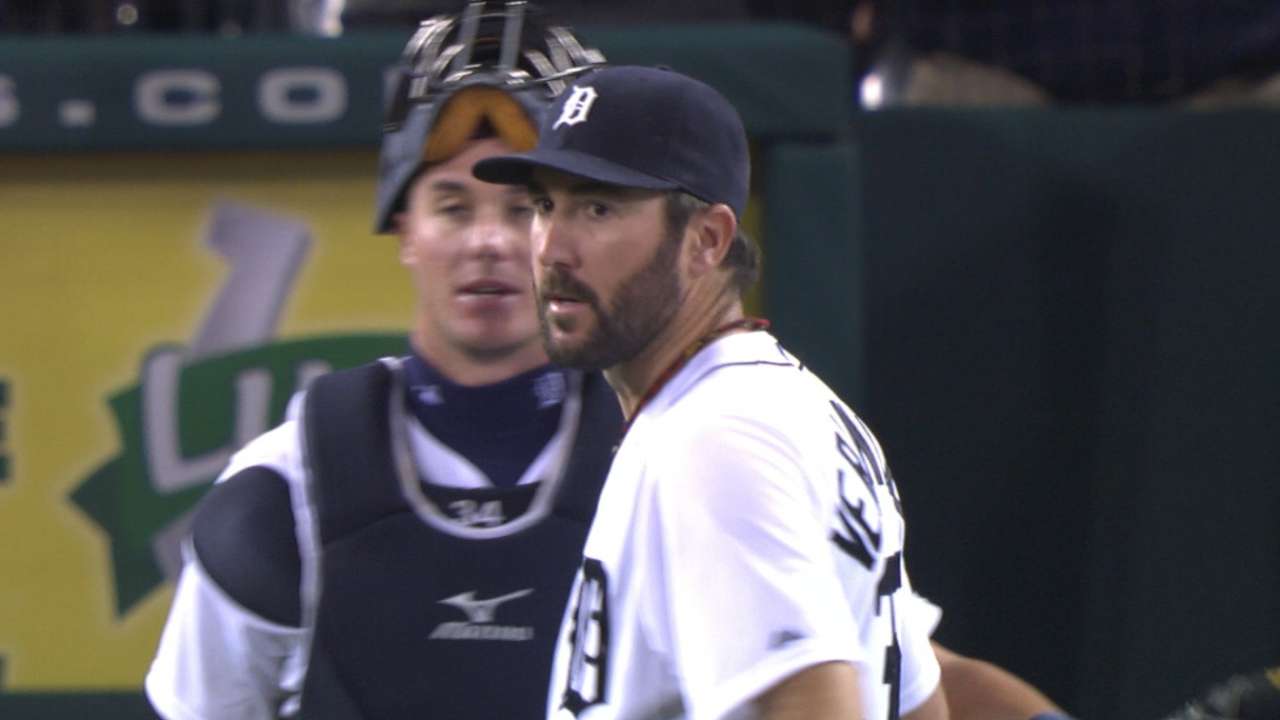 DETROIT -- Justin Verlander has been here enough times that he's starting to know the club by heart.
"Bob Feller, Nolan Ryan," Verlander said after throwing a one-hit shutout against the Angels in a 5-0 Tigers win on Wednesday night at Comerica Park, starting down the list before struggling to remember the others with at least three no-hitters.
Verlander grew up idolizing Ryan, who has seven. He knows Feller's legacy from his work with veterans. Sandy Koufax did it, too. So did Cy Young, Larry Corcoran has three, too, if one counts the 1880s.
Verlander was running down the names when his eyes peeled off. Off in the distance, he could see the replay of his last no-hit bid in the ninth inning, at Comerica Park against the Pirates on May 18, 2012.
"There's the base hit against me," Verlander said as he watched Josh Harrison's swing. "Slider over the plate."
He'll likely remember Wednesday night much the same, the 97-mph fastball to Chris Iannetta, the line drive hitting the chalk on the left-field line, the groan from the crowd of 31,938.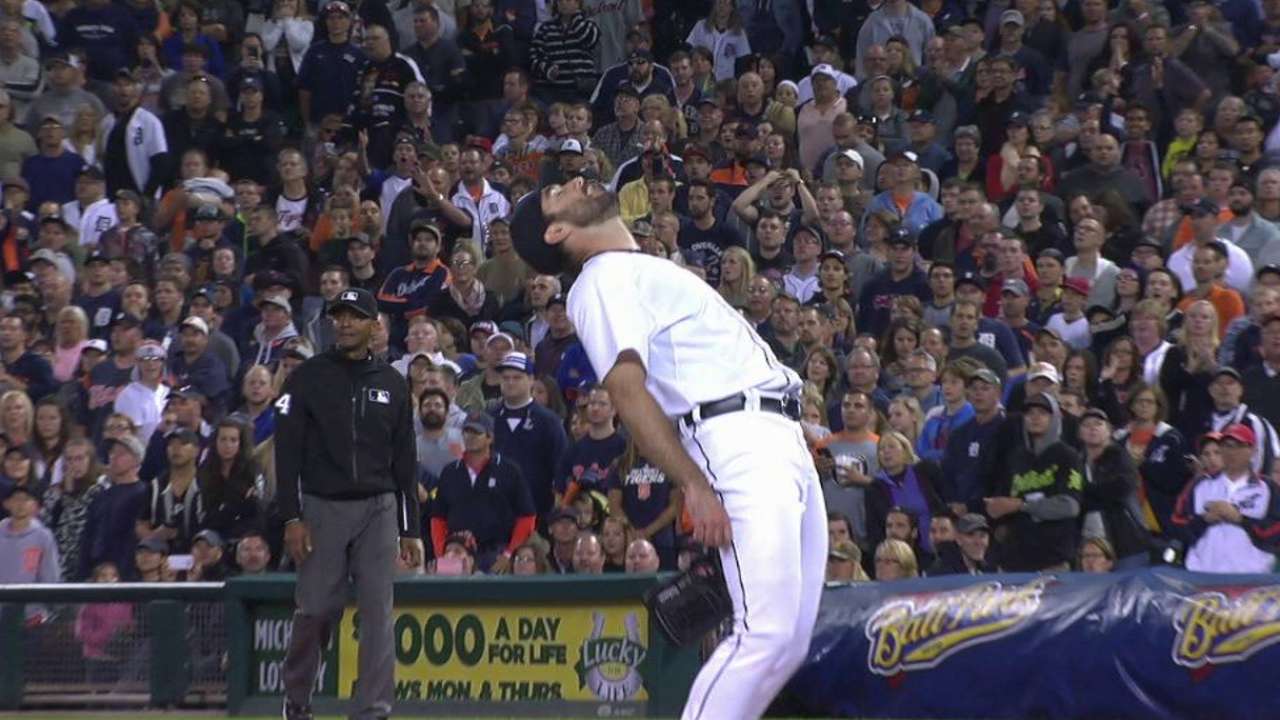 It had been a while since his second career no-hitter, in 2011, and he has had bigger issues than no-hit bids in the meantime, but it all came back.
"I mean, you think about it," Verlander said of the chase. "It's always been something that's on my brain, I guess. I think when you get to three, the number of guys who have done it shrinks significantly. It would be nice to be in that group, especially with some of the names in there. But ...
"I think Nolan Ryan had some ridiculous number of no-hitters broken up in the ninth inning. It happens. That's the toughest part of a no-hitter, getting through that last inning. How many times do you see guys break it up in the ninth? It happens. Guys really lock in. If you make a mistake, they're gonna hit it."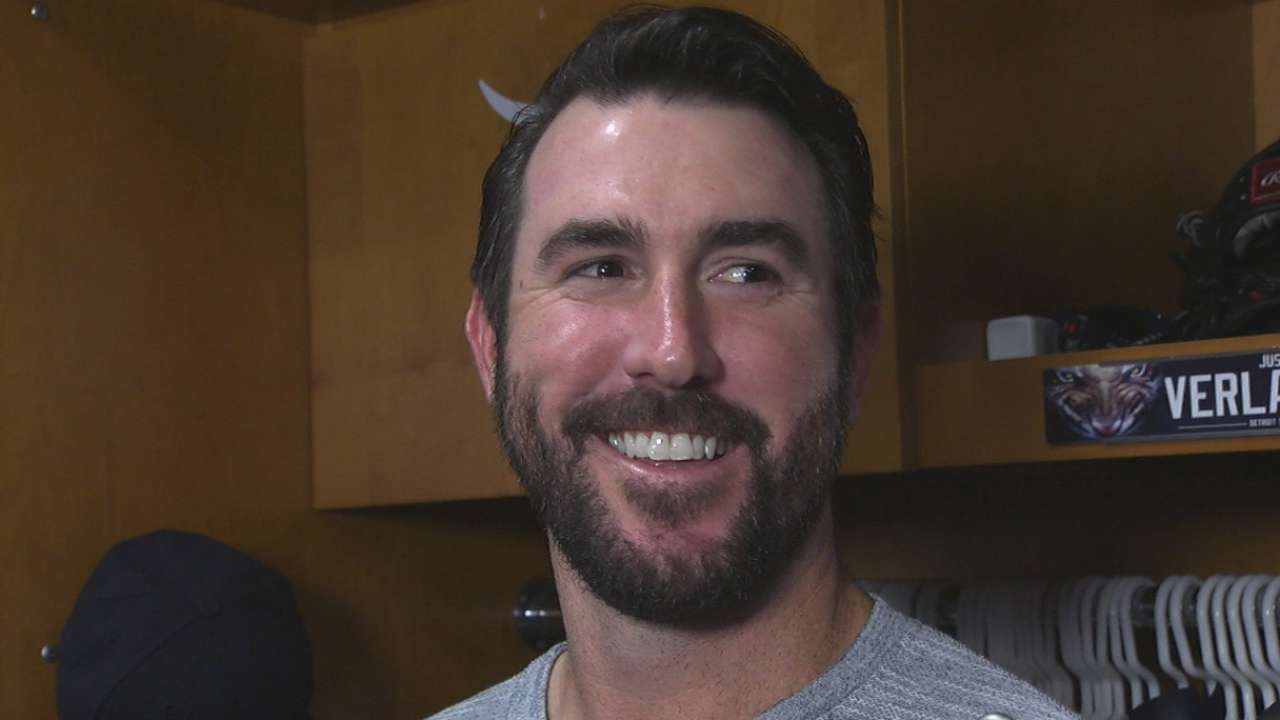 Iannetta got one of the rare mistakes of the night from Verlander. For eight innings, he and catcher James McCann were in tune against an Angels lineup that had Mike Trout and Albert Pujols stacked near the top, old nemesis Erick Aybar in the middle, and three guys at the bottom whose batting averages added together still couldn't match Miguel Cabrera.
His fastball played out like classic Verlander, starting out at 92-93 mph and then creeping into the mid-90s. He threw 73 fastballs, 49 for strikes, and induced 14 swings and misses, according to data from MLB.com Gameday and brooksbaseball.net.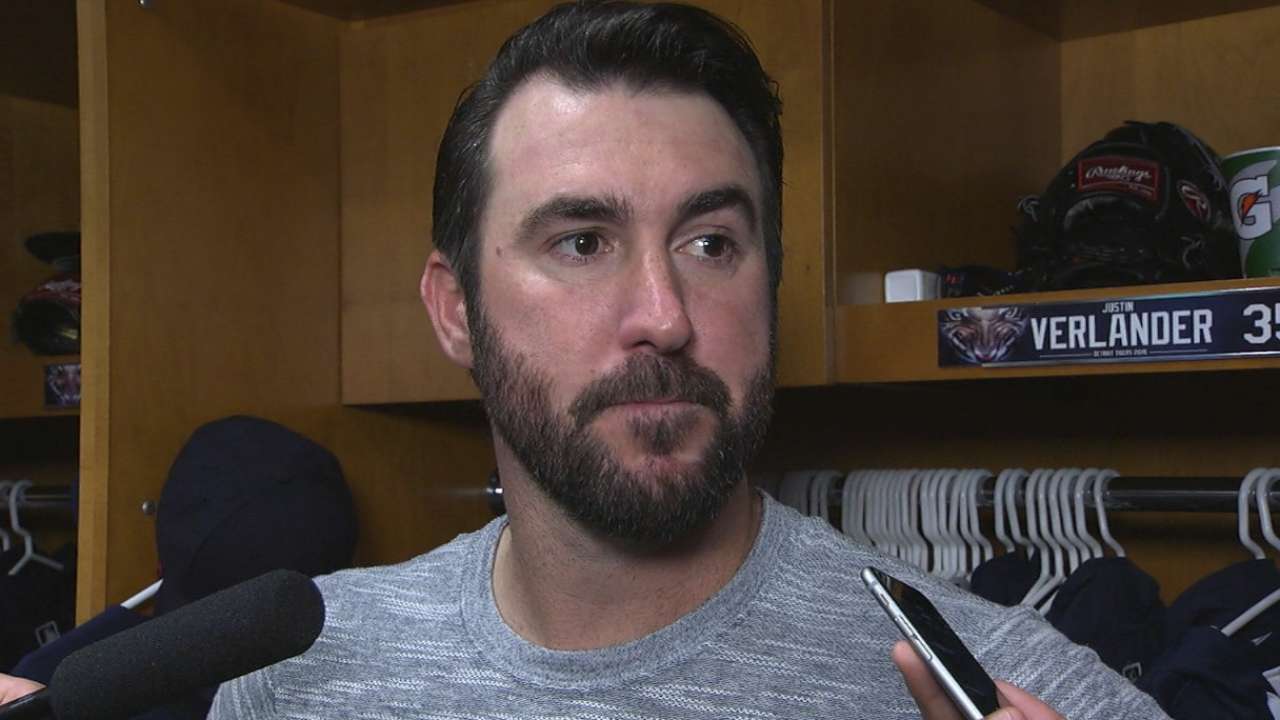 Seven of the eight strikeouts were on fastballs, from the 93-mph heater that fanned Kole Calhoun to start the game to back-to-back 96-mph heaters to send down Ryan Jackson to end the sixth.
"I noticed his velocity was getting harder as the game went on," McCann said. "As the situation got bigger and bigger, his velo went up on everything."
When Verlander needed a change of pace, though, he had it. His one called strikeout was to reigning American League MVP Award winner Trout, and it came on a curveball that Verlander dropped on the outside corner. When he needed to retire the pesky Aybar after a leadoff walk in the eighth, they went to the changeup, a pitch he threw just nine times for the game.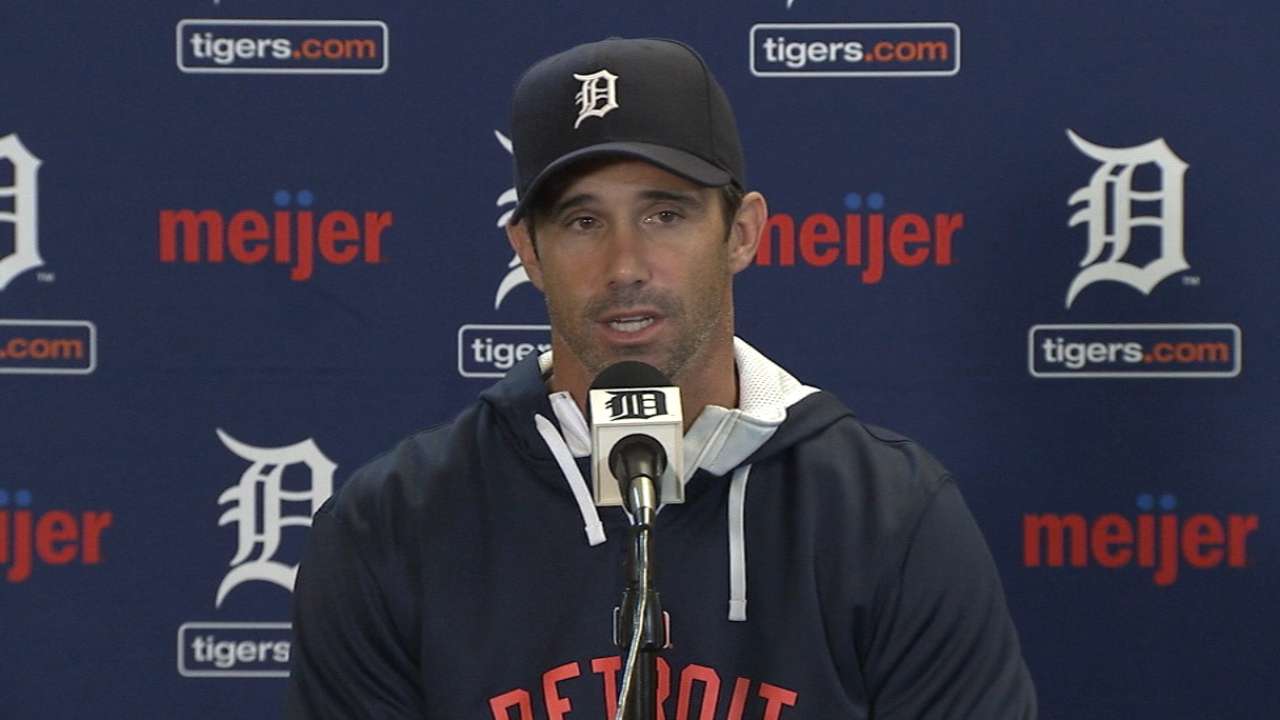 "It was a pitch he hadn't seen all night," McCann said. "And after throwing hard in and him seeing the breaking ball, we figured we could get him out in front of a changeup."
When he struck out Trout and Pujols in the seventh, Verlander admitted, he felt like he had a shot. He took the mound for the ninth looking at the bottom third of the order, but had to get back even in the count against Iannetta after missing on two fastballs. After Iannetta swung and missed on a 2-1 slider, Verlander went back to the fastball, hoping for one more swing and miss.
"I threw what I wanted. I just didn't locate it," he said. "It was the only ball all night that I threw over the heart of the plate."
He'll likely remember that for a while.
Jason Beck is a reporter for MLB.com. Read Beck's Blog, follow him on Twitter @beckjason and listen to his podcast. This story was not subject to the approval of Major League Baseball or its clubs.