Dodgers' bullpen rewarding Mattingly's faith
For second straight game, manager plays matchups with relievers, who get big outs to escape jams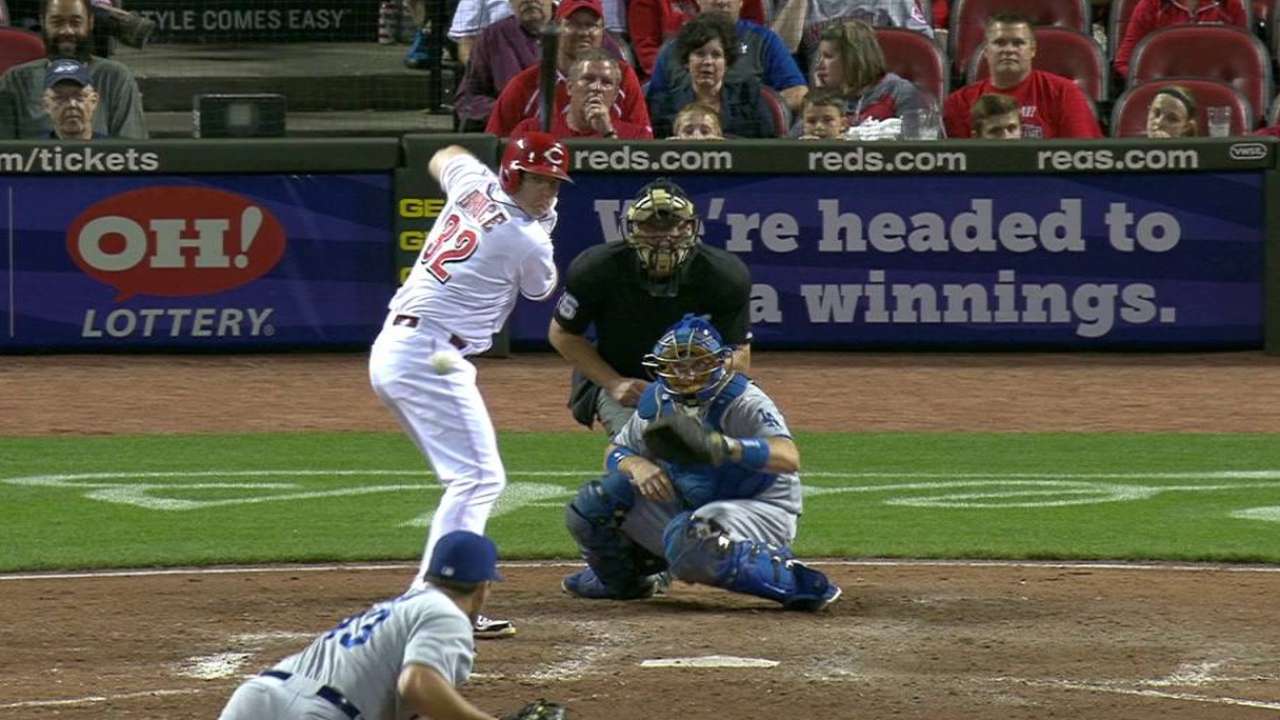 CINCINNATI -- Nobody has more riding on the success or failure of the Dodgers' bullpen than manager Don Mattingly.
But nobody seems to be more faithful than Mattingly, either.
"Things are never as bad as they seem, or as good as they seem, either," Mattingly said after his maligned relief corps held things together for a nervous 7-4 win over the Reds on Wednesday night. "Don't get over the top with a couple bad games, not too giddy when things are good. The guys have the stuff. We have some youth, but also some guys capable of getting hot, and that's what we need."
Mattingly used four relievers in the eighth inning to put down a Reds uprising, going to the well again with Luis Avilan facing Jay Bruce and runners in scoring position. As he did Tuesday night, Avilan won the duel with a strikeout.
A 6-0 runaway powered by fourth-inning home runs from Scott Van Slyke, A.J. Ellis and Yasiel Puig turned into a nailbiter after a Chase Utley dropped popup in the seventh inning turned into three unearned runs and led to the removal of starting pitcher Brett Anderson, who had been cruising with a two-hit shutout.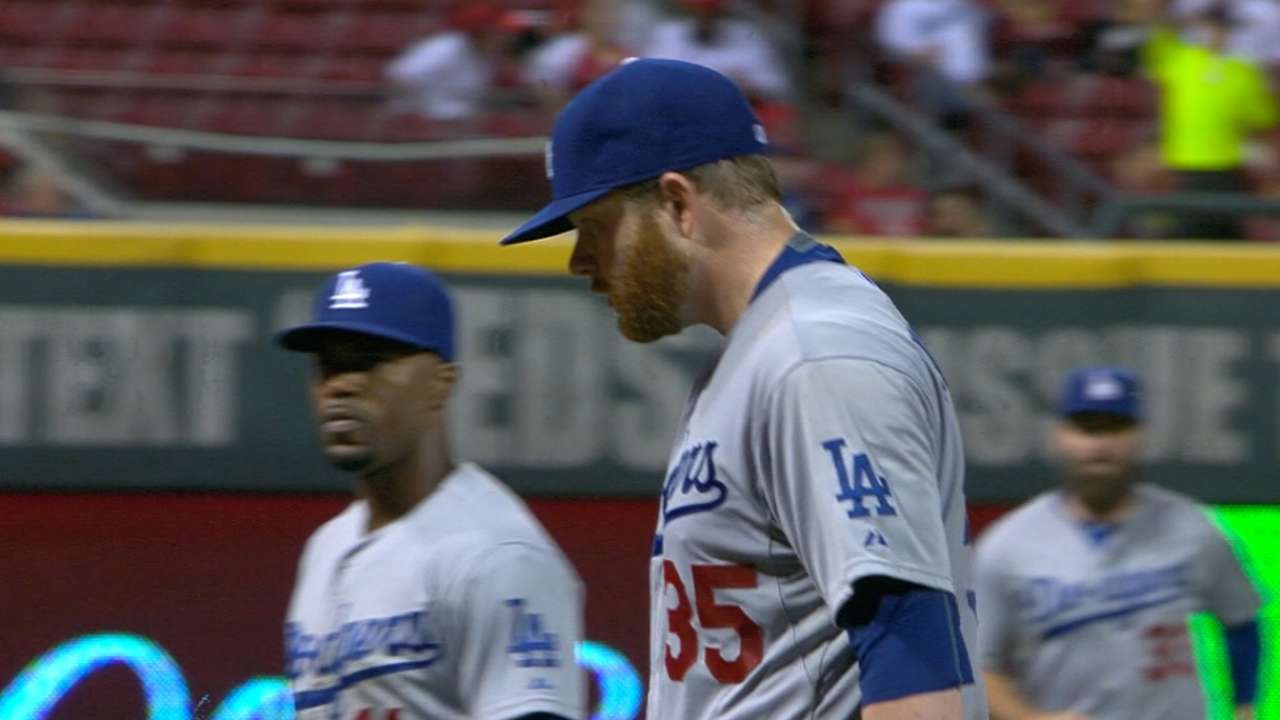 "A weird game, one of the more satisfying-slash-frustrating games toward the end," said Anderson. "I got two quick outs, then did a bad job picking up my teammate. It was one of those outings that could have been a shutout and made it easier on the bullpen."
Instead, Mattingly got the first big out from the bullpen when Jim Johnson caught pinch-hitter Ryan LaMarre looking to end that seventh. In the eighth, Johnson allowed a leadoff double to Jason Bourgeois off the tip of third baseman Justin Turner's glove, J.P. Howell walked Joey Votto and Brandon Phillips singled off Juan Nicasio to score Bourgeois.
Nicasio struck out the right-handed Todd Frazier, and Mattingly called on Avilan, who struck out Bruce with a curveball on Tuesday and got him with a fastball to put down this threat.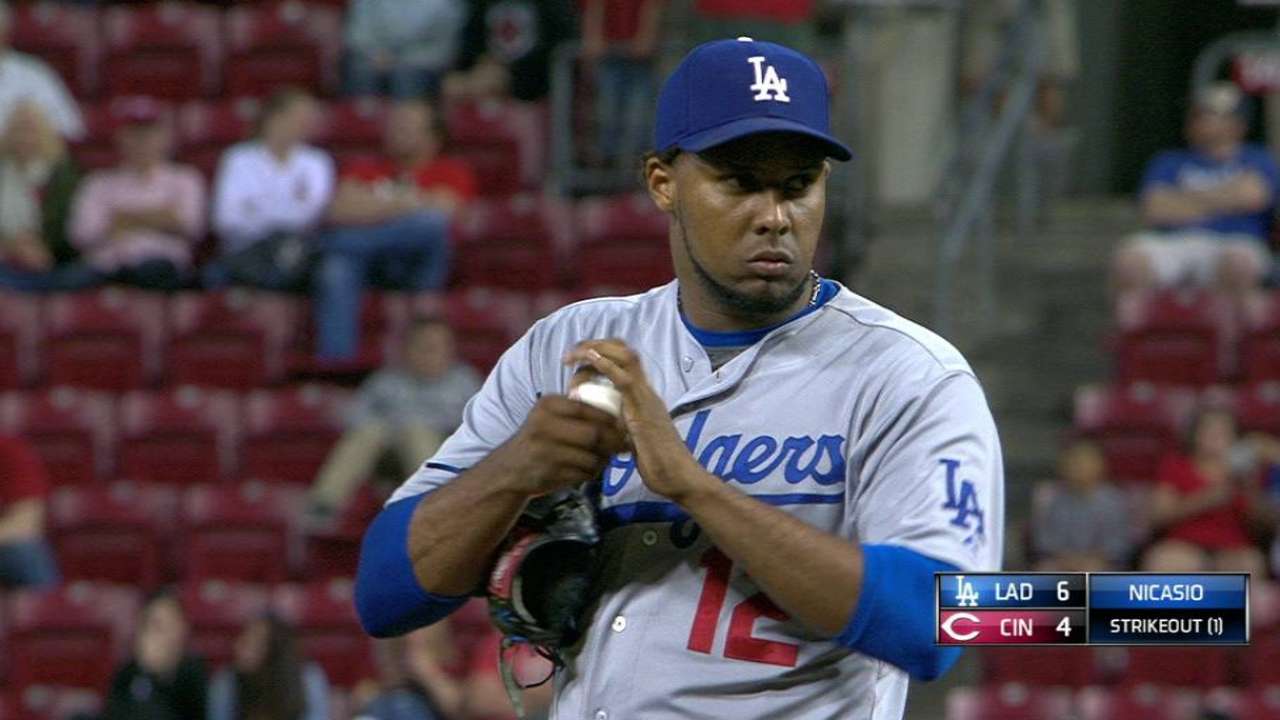 "Today we thought about throwing just fastballs," said Avilan. "He was probably thinking and being ready for the curveball because of last night."
In the ninth, Kenley Jansen retired the first two batters, allowed a sharp infield single off Utley to former Dodger pinch-hitter Skip Schumaker and walked Bourgeois before getting Eugenio Suarez on a called third strike.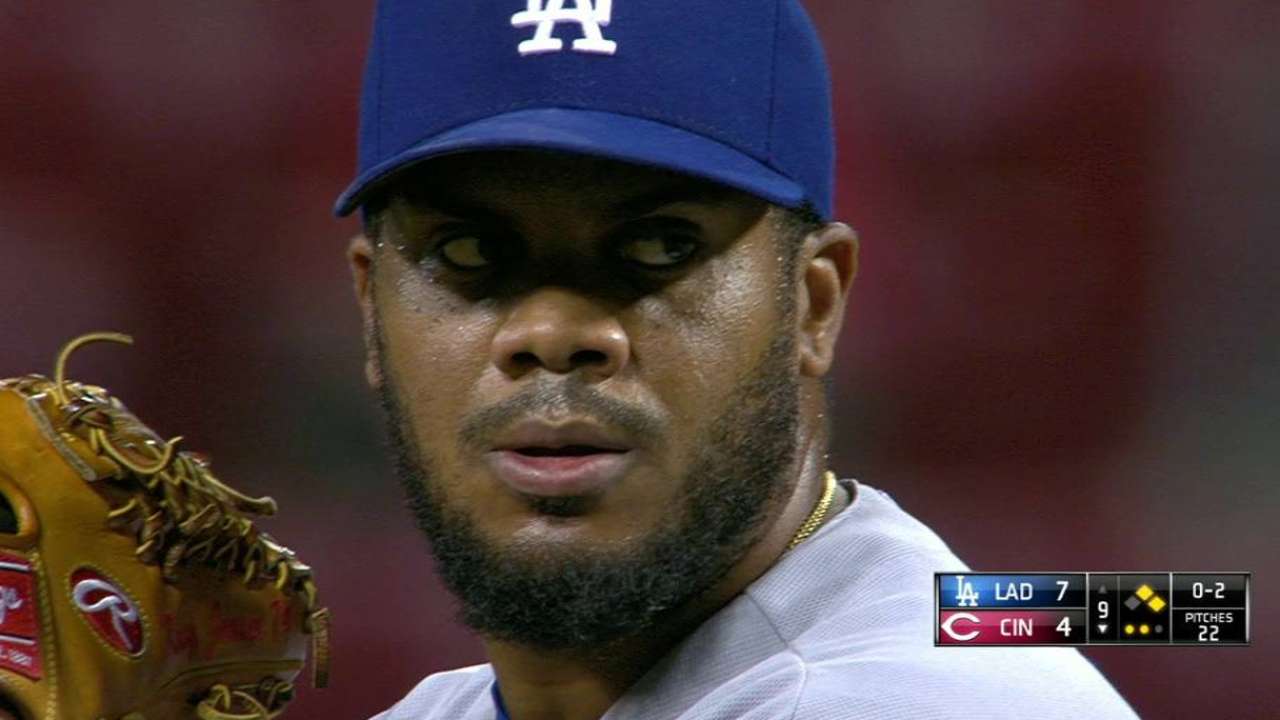 "In this park, you don't want to let things get away and let those guys back in the game," said Mattingly. "We got the ball to Kenley, added on a run [on Adrian Gonzalez's RBI double in the ninth], and still they made it interesting. This kind of game teaches you to keep playing, keep going. This thing changes fast. A semi-tough play for Chase going back, it gets away from him, next thing you know they got three runs and we've got a different game.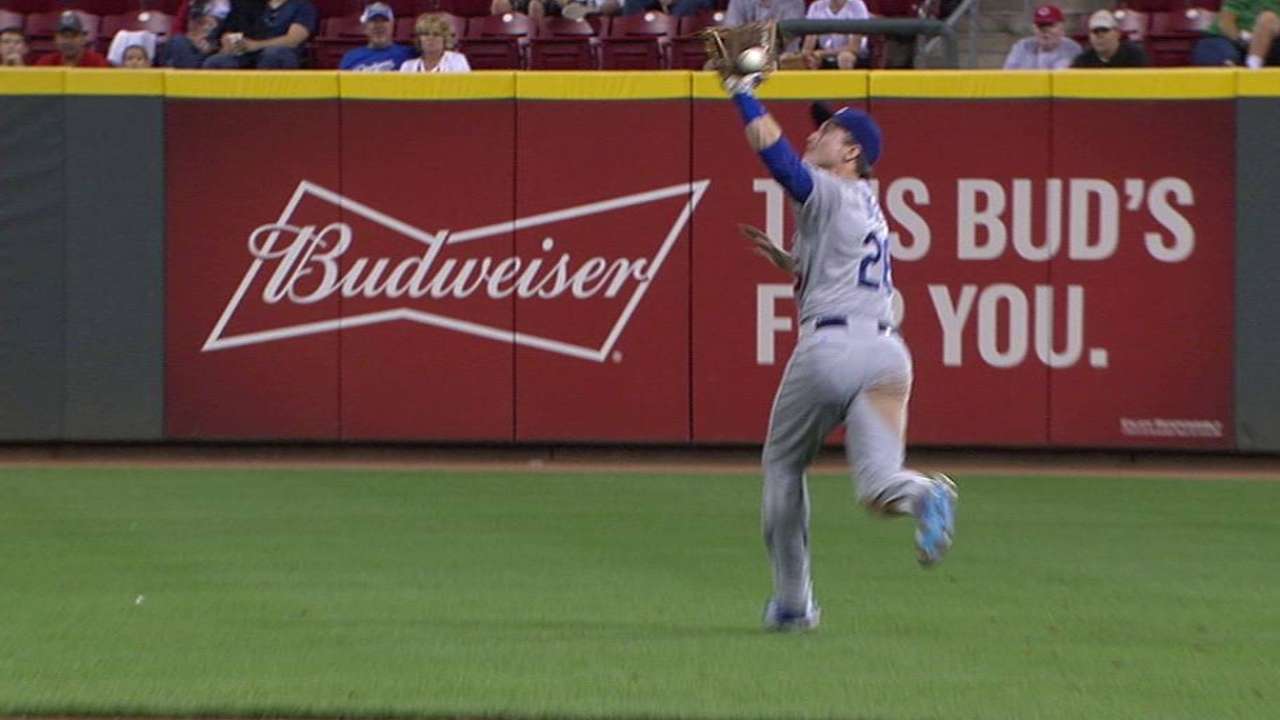 "Each club presents a little different matchup. Jim was big getting us out of that inning. He's been a little unlucky. Everything hit on the ground gets through somehow. We're just trying to do things a little differently to get the ball to Kenley with a lead, and we're just willing to use more people to do it."
Ken Gurnick is a reporter for MLB.com. This story was not subject to the approval of Major League Baseball or its clubs.