Colon goes to changeup to deliver important start
Mets righty tosses seven scoreless innings, helps give bullpen a rest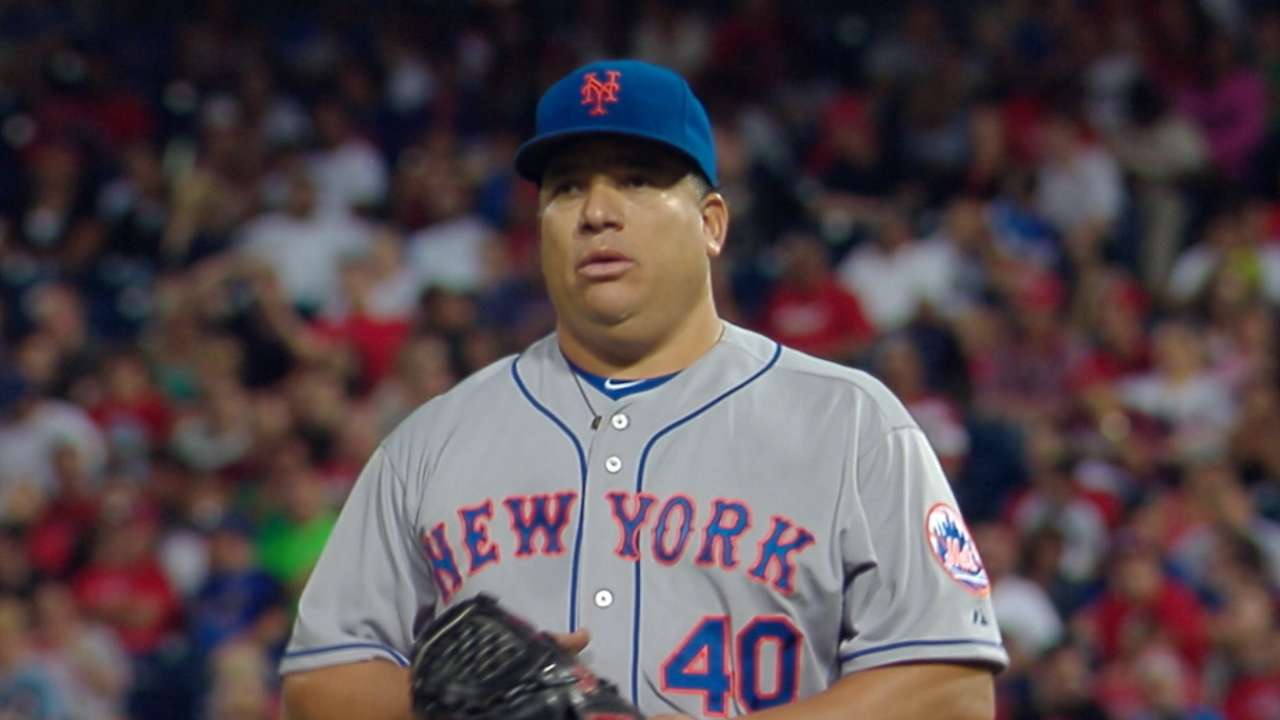 PHILADELPHIA -- As the Mets presented Bartolo Colon with Wednesday night's wrestling-style championship belt, a nightly tradition after wins, the visiting clubhouse at Citizens Bank Park burst into cheers. They were loud enough to be audible outside a set of double doors, through a concrete wall.
Later, before Colon began discussing the particulars of his seven scoreless innings in a 9-4 win over the Phillies, interpreter Ricky Bones pushed aside a stack of hangers in his locker to make the belt clearly visible.
This was an important start for Colon, and both he and Bones were proud of it.
"I knew that I had to pitch good for so many reasons," Colon said. "I'm glad that it worked out the way it did."
The long-term reason was that Colon seemed to be -- and may still be -- on the outside of the Mets' playoff roster looking in, considering a second-half ERA that peaked above 6.00 heading into Wednesday's start. The short-term reason was that the Mets have been concerned about their bullpen usage all week, due to short starts from Colon, Jon Niese, Jacob deGrom and Noah Syndergaard the last turn through the rotation.
Colon initially seemed as if he was going to further the trend, giving up three hits in a scoreless first inning. But after escaping that jam with help from a double play he started, he retreated to the dugout for a chat with pitching coach Dan Warthen. The two decided to abandon Colon's fastball-heavy approach, and proceed with as many changeups as Colon can ever remember throwing -- later joking that they spent weeks collecting as many as they could before using them today. PITCHf/x data tracked 15 changeups from Colon on the night, his most since that service began keeping track in 2007.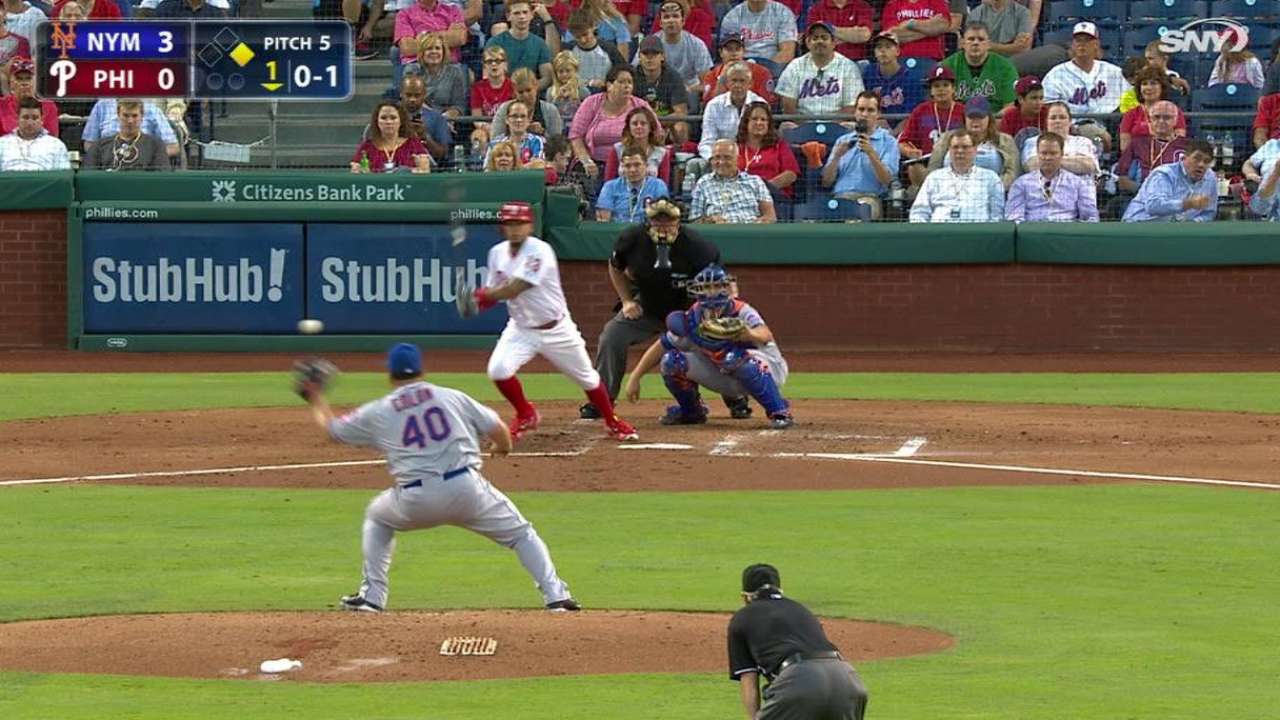 Suddenly, Philadelphia's hitters were off-balance and Colon was cruising, allowing just two hits with eight strikeouts the rest of the way.
It may not have saved Colon's playoff status, but it was, at least, a start.
"It was a game we had to have," manager Terry Collins said. "And he gave it to us."
Anthony DiComo is a reporter for MLB.com. Follow him on Twitter @AnthonyDiComo and Facebook, and listen to his podcast. This story was not subject to the approval of Major League Baseball or its clubs.