Villarreal's relief keeps Reds in position to rally
Continuing ability to eat up innings, righty tosses 3 1/3 scoreless after Holmberg's early exit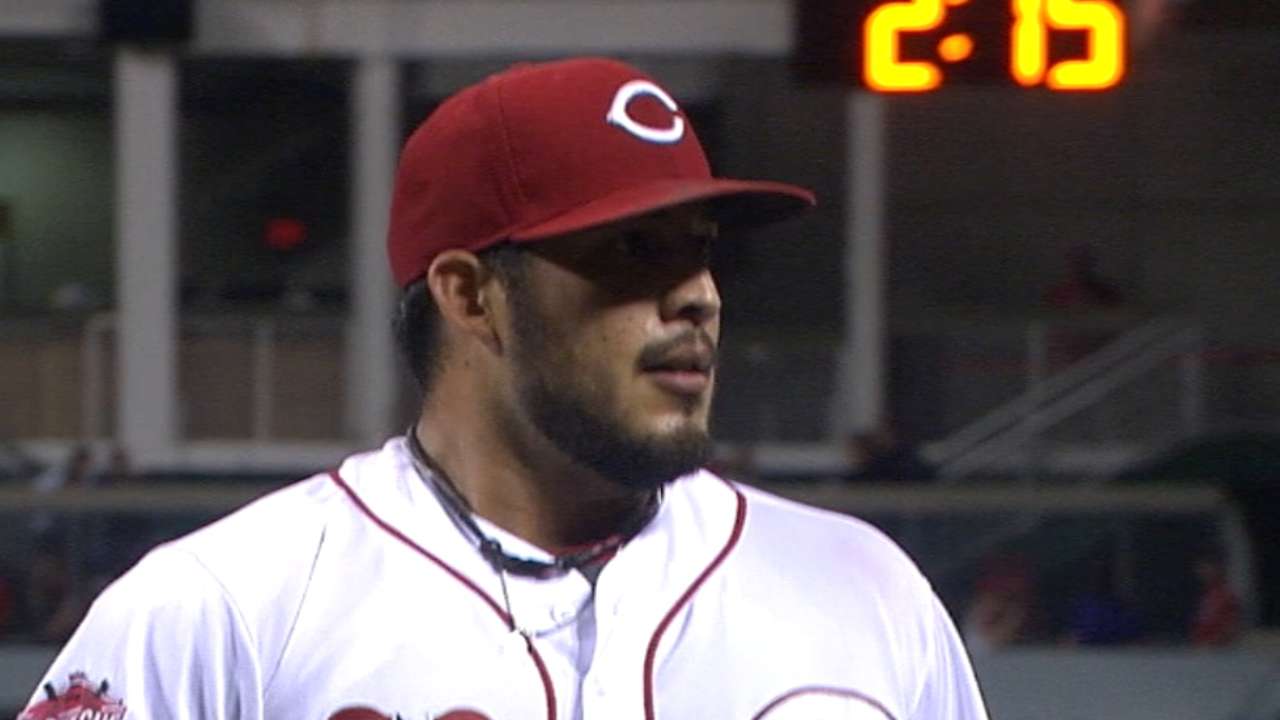 CINCINNATI -- When Reds reliever Pedro Villarreal is asked to eat up some innings, the chances are strong that the starting pitcher didn't have a good -- or a deep -- outing. It's happened more frequently lately as the all-rookie rotation struggles for consistency, and it was the case again Wednesday during a 7-4 loss to the Dodgers.
Villarreal's long relief helped make the game interesting by the late innings. Reds starter David Holmberg was roughed up again for six earned runs and seven hits -- including three home runs, all in the fourth -- in 3 2/3 innings. When Villarreal took over, it was a 6-0 game with two outs in the fourth. He pitched 3 1/3 scoreless innings with one hit allowed, one hit batter and two strikeouts as he retired 10 of 12.
"My job is to keep it the way it is. I try to do my job to the best of my ability," Villarreal said.
The only hit Villarreal allowed was a fluke. Kiké Hernandez led off the sixth by sending a broken-bat roller past shortstop Eugenio Suarez, who had to dodge the splintered bat. The ball got through the infield, and Hernandez legged out a double.
• Dodge bat: Hernandez puts scare in Suarez
Because of Villarreal's efforts, the Reds were able to close the gap with three runs in the seventh that made it 6-3. They brought the tying run to the plate in the eighth inning of a 6-4 game before Jay Bruce struck out. Suarez also represented the tying run when he struck out to end the game.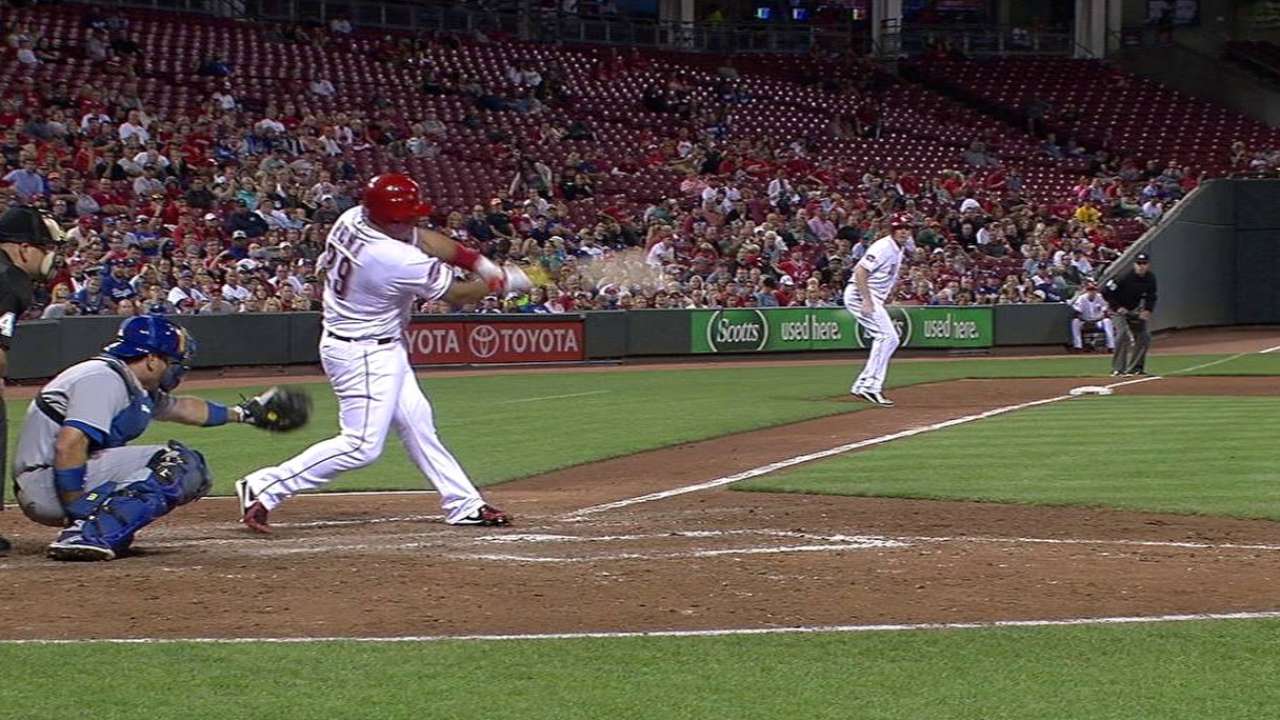 Since Aug. 15, four of Villarreal's five appearances have been two innings or more -- all Reds losses. On July 22 vs. the Cubs, he worked a career-high 4 1/3 scoreless innings. On Aug. 2 vs. the Pirates, the right-hander threw three scoreless innings.
Over 24 appearances in five big league stints this season, Villarreal has a 3.12 ERA with 46 hits, 10 walks and 22 strikeouts over 43 1/3 innings.
"When you're losing a lot, you have to find victories in other ways," Reds manager Bryan Price said. "Really in large part, the bullpen has been stepping up and doing a terrific job to keep us in these games. Tonight, it gave us a chance to get back into a 6-0 game.
"We had some opportunities there in the eighth, couldn't get it done. But in large part, it's from efforts like Pedro to come in and just completely shut the door and not allow the Dodgers to get back and create that separation, that extra run that kind of is the final knockout blow. He did a terrific job, and saved the rest of the guys from having to come in there and clean that one up."
Mark Sheldon is a reporter for MLB.com. Read his blog, Mark My Word, follow him on Twitter @m_sheldon and Facebook and listen to his podcast. This story was not subject to the approval of Major League Baseball or its clubs.