Miller's winless rut reaches record level
All-Star's streak of 18 starts without 'W' sets Atlanta mark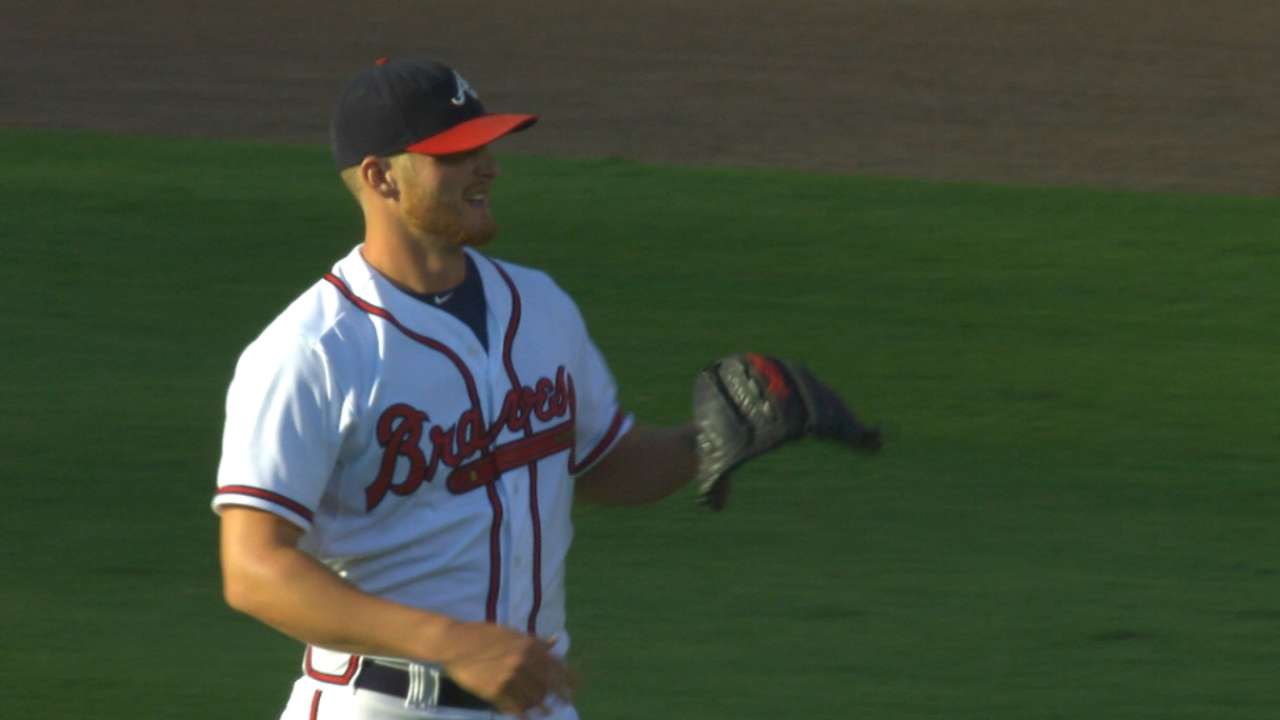 ATLANTA -- For the first time in more than three months, Shelby Miller seemed to have everything he needed to end the most frustrating span of his young career. But after being reintroduced to the comfort of a multi-run lead during Wednesday night's 6-3 loss to the Rockies, the Braves right-hander endured an ugly seventh inning that extended his winless streak to an Atlanta-record 18 consecutive starts.
"We don't really talk about [the streak]," Braves second baseman Jace Peterson said. "Everybody knows it's going on. It's one of those things that is terrible. But I know he's going to keep battling and we're going to get him a win soon."
Though Miller earned his first All-Star selection justifiably this season and has proven he has the stuff and makeup to serve as the Braves' ace for years to come, Miller now owns the distinction of having gone winless in more consecutive starts during a season than any other pitcher in Atlanta history. He had shared the dubious record with Carl Morton, who had 17 winless starts to begin the 1976 season.
"I don't think I've seen anything like it," Braves left fielder Jonny Gomes said of the streak. "If we had a playoff game tomorrow, I'd want that guy on the hill. His stuff and composure, it's all there. He's obviously getting frustrated. That's understandable."
Miller had every reason to be frustrated after he squandered the only three-run lead he has been given since this winless streak began on May 23. The 24-year-old right-hander entered the seventh inning with a shutout bid in place and the momentum of retiring 14 consecutive batters. But he exited the frame with just two outs and the Rockies holding a 4-3 lead.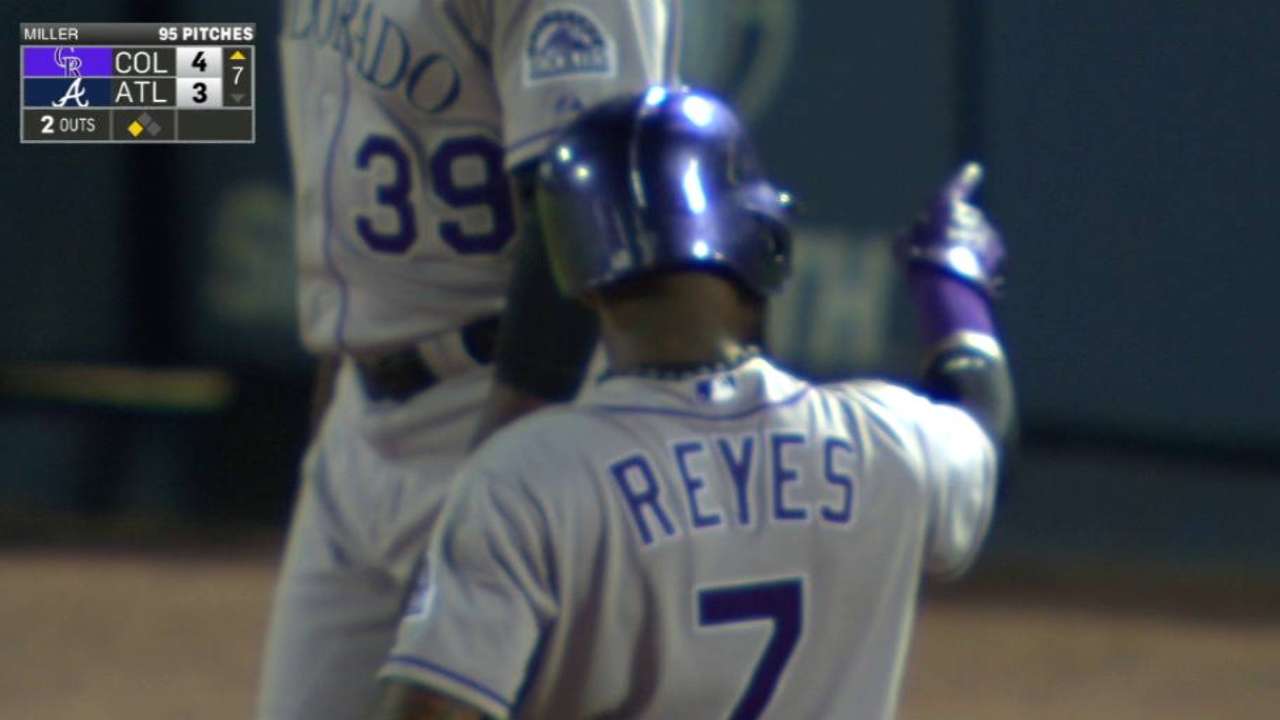 "You give up some good at-bats and then you go out there and make some pitches and it doesn't show for you," Miller said. "At the same time, that is part of the game and that's what happened."
If it's hard to explain how Miller has gone winless in the 18-start stretch -- during which he has surrendered two earned runs or fewer 11 times -- it was harder to explain how quickly the momentum shifted Wednesday night, after Gomes and Adonis Garcia gave the Braves a 3-0 lead with the back-to-back homers to begin the bottom of the sixth.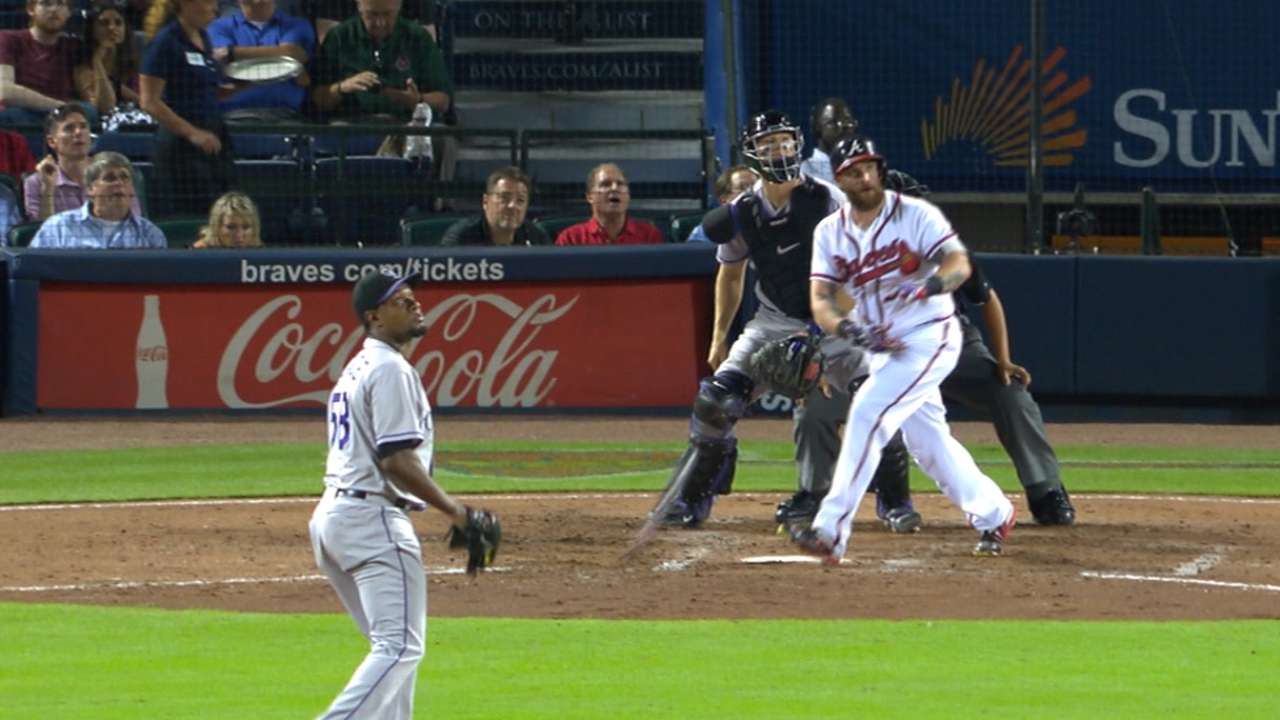 Ben Paulsen began the seventh with a double, and Brandon Barnes extended the frame when he delivered a double that landed in front of diving left fielder Michael Bourn. Jose Reyes capped the decisive frame with a go-ahead, two-run triple. But the most frustrating development for Miller came moments earlier, when Charlie Blackmon cut Colorado's deficit to 3-2 with a two-out single that bounced high off the plate.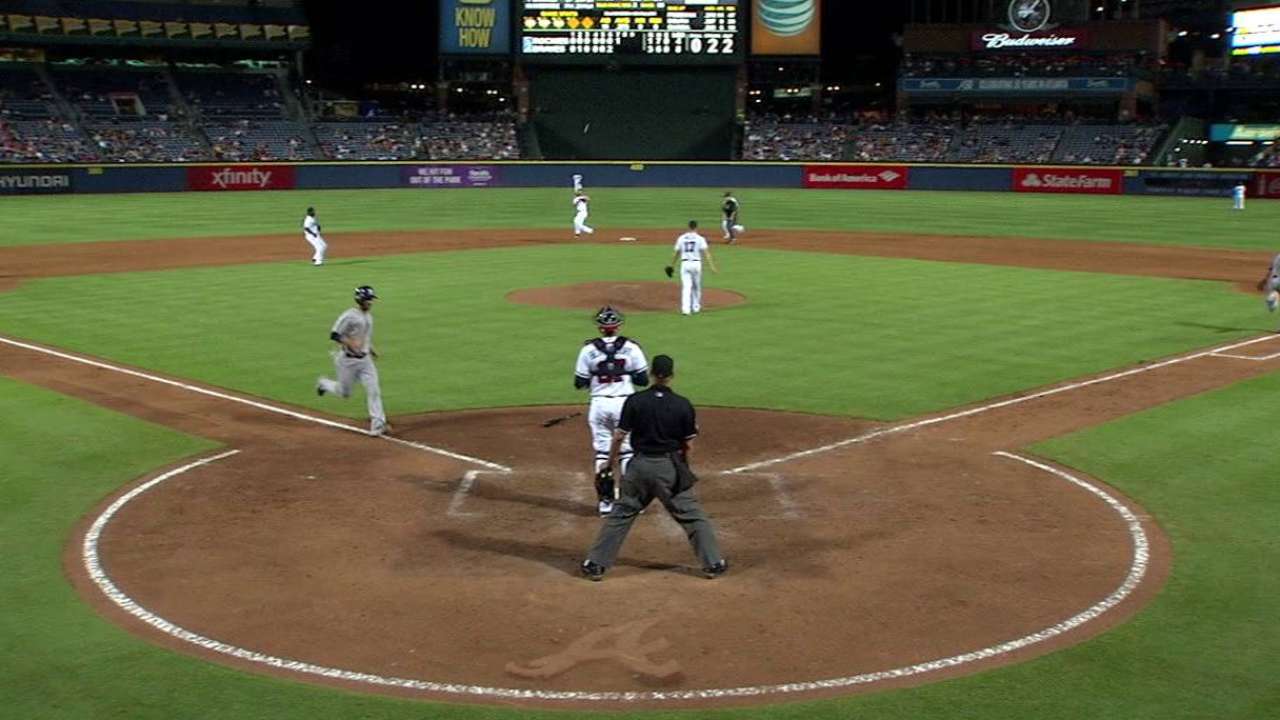 "In my mind, I'm thinking this is his game," Braves manager Fredi Gonzalez said. "I'm not thinking about anybody else in that bullpen for a lot of different reasons. This guy hasn't won a game in a long time. I'm going to give him every single opportunity to do it."
Mark Bowman is a reporter for MLB.com. This story was not subject to the approval of Major League Baseball or its clubs.