Sheffield reflects on LLWS experience
World Series winner was standout during 1980 tournament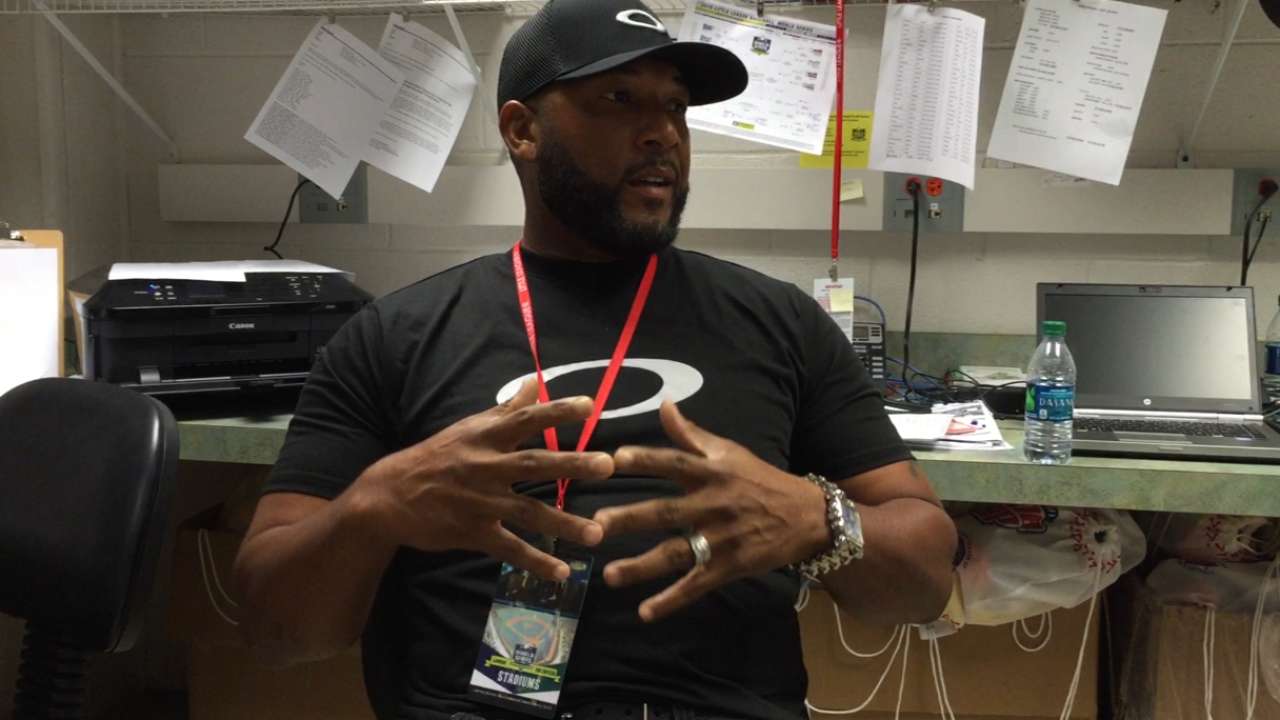 SOUTH WILLIAMSPORT, Pa. -- Long before this year's Little League World Series participants were born, back when many of their parents were likely around 11 and 12 years old themselves, a young boy from Tampa, Fla., named Gary Sheffield debuted his skills at Lamade Stadium.
It was 1980, and Sheffield was a pitcher for Tampa's Belmont Heights Little League, the South Region Champions. Back then, the tournament featured just eight teams, and Sheffield, who batted .600 for the series and got the win on the mound in the semifinals, helped his team claim the U.S. championship.
"As an 11-year-old, I had never been on a plane before," Sheffield says. "Flying to Williamsport, I was scared to death."
He and teammate Derek Bell, another future Major Leaguer, made their journey to the international final look like a cakewalk, though, as the team posted 20-3 and 16-0 victories against Rhode Island and Washington, respectively, before losing the championship game to Taiwan, 4-3.
"I never reflected on it until I got here," Sheffield added before throwing out the ceremonial first pitch for Game 24. "I had the same feeling when I walked in the lunchroom that I had when I was 11 years old.
"[Being here] took me back to when I was 11 years old, and what I was thinking at that time and how my life got to this point. It started here. When I look back at that, all of it comes full circle; you kind of see how your life played out in a picture frame. Now, when I see these kids, I'm more appreciative."
A mere eight years after his LLWS appearance, a 19-year-old Sheffield made his big league debut with the Brewers. It marked the start of a 22-year career spent with eight different clubs, during which he earned nine All-Star nods and an NL batting title. Sheffield also won a ring with the Marlins in 1997, in the process becoming one of just 12 Major Leaguers in history to have played in both the Little League and MLB World Series.
Sheffield wasn't the only star to emerge from Belmont Heights, however. The league was a powerhouse in those days, as future Major Leaguers Dwight Gooden, Floyd Youmans and Vance Lovelace played for Belmont Heights in the 1979 Senior League Baseball World Series in Gary, Ind. Bell, who first appeared in the Majors with the Blue Jays in 1991, was still on the team when it repeated as U.S. champions in the '81 Little League World Series.
"When we got here, we didn't know what to expect," says Sheffield. "Just to play against teams from all over the country … these are memories that will last a lifetime."
Allison Duffy is an associate editor for Major League Baseball. This story was not subject to the approval of Major League Baseball or its clubs.