Amid MVP talk, Cruz lets play do the talking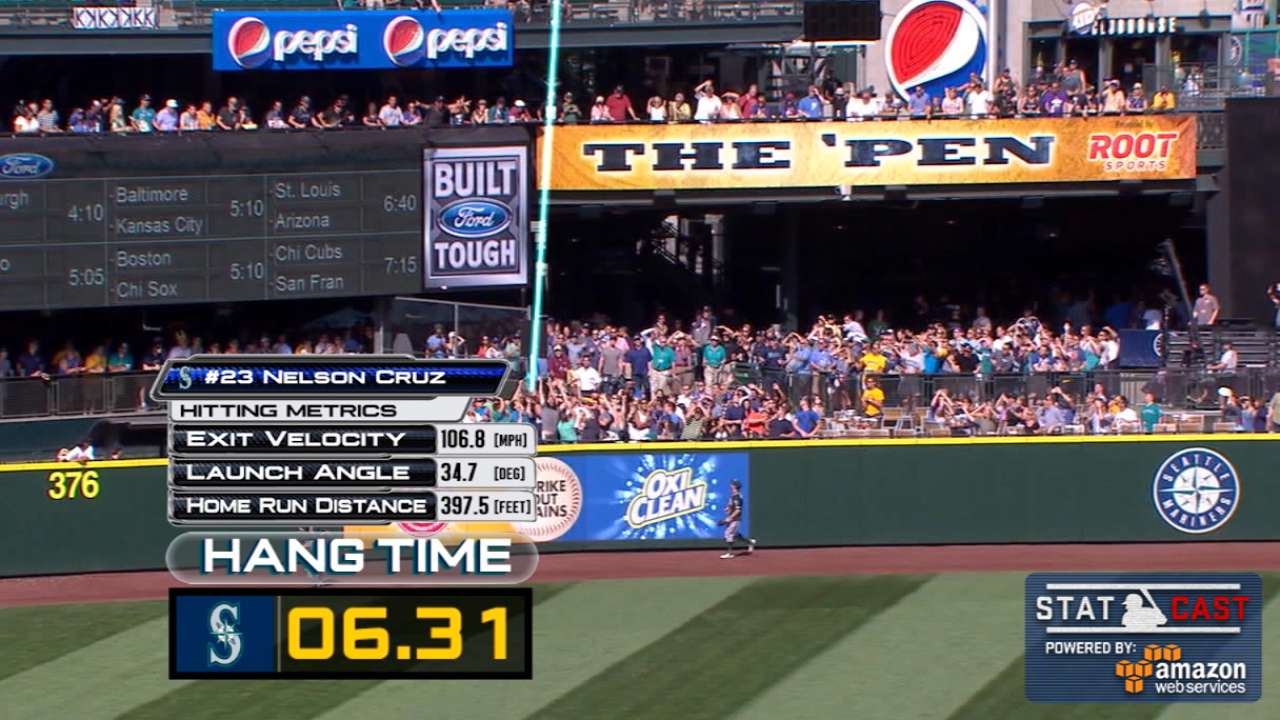 SEATTLE -- Before the Mariners' 8-2 win over the A's on Wednesday afternoon, manager Lloyd McClendon said Nelson Cruz was rightfully receiving some American League MVP consideration, but that the Mariners' position in the standings could hurt Cruz.
On Wednesday, Cruz added to his MVP stock and did his part in helping bump the Mariners' record, notching three hits and his league-leading 39th home run to secure a 2-1 series win for Seattle. It put him one shy of his career-high total of 40 from last year, but Cruz said he's not worried about any milestones with more than a month still to play.
"I look at the wins. That's my goal," Cruz said. "Win games, and the end of the season we can look at the numbers."
With no outs in the eighth inning, Cruz improved those power numbers, launching a 3-1 pitch from Fernando Abad a projected 397 feet to left-center, according to Statcast™. The solo shot, which followed Kyle Seager's 18th home run, was Cruz's third of the Mariners' six-game homestand.
"He's not gonna hit one every day, I can tell you that," said Mariners manager Lloyd McClendon. "He's had an MVP type of year, there's no question about it. He's been a force in the middle for us on a very consistent basis."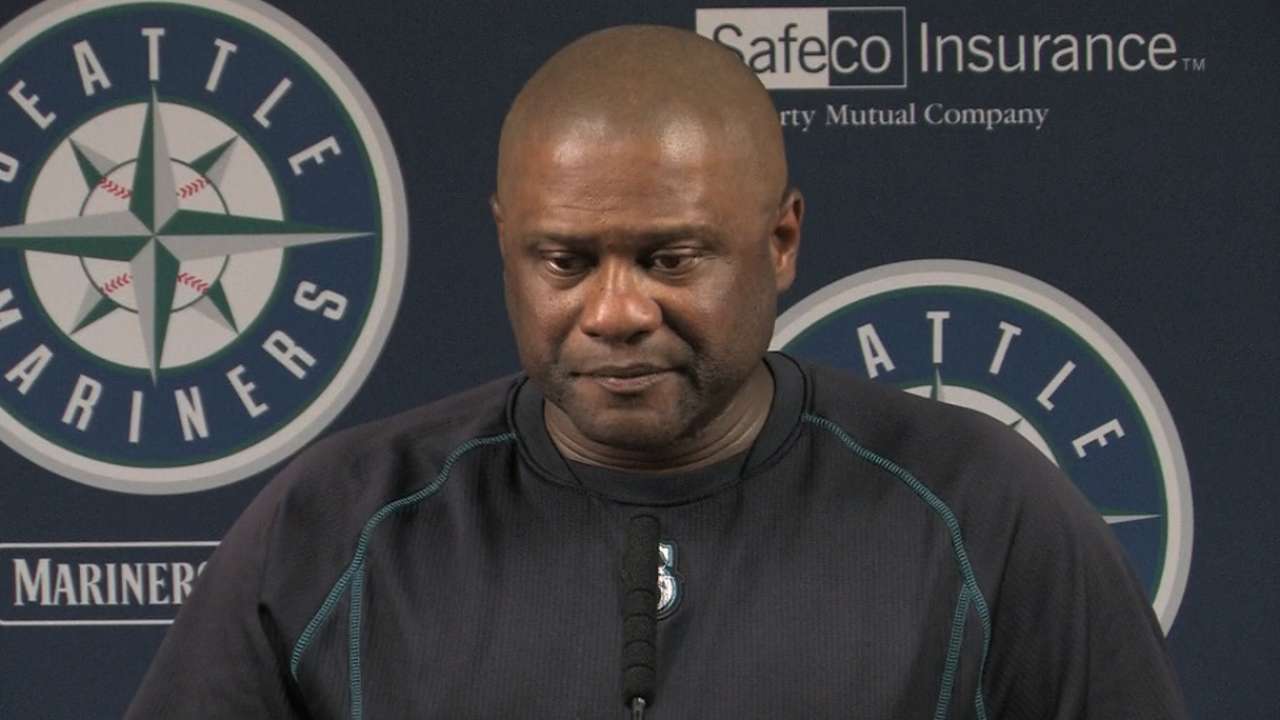 "Stay simple, you know? When I have runners on, just get my hands through," Cruz said. "I've been in situations before. I guess the more you're there, the more you're used to and prepared for."
Wednesday's game was just Cruz's second three-RBI game of the month, but it was just a piece in one of the best months for a player in Mariners history. Cruz's solo blast was his 12th in August, tying him with Ken Griffey Jr., who also hit 12 in August 1997.
It was also Cruz's 36th straight game in which he has reached base safely, extending the longest streak of that kind in the AL this season. In past seasons Cruz said he might have been less patient and wasted more at-bats, but with age and experience, his approach has changed.
Cruz is on pace to post career highs in home runs, hits and total bases. Wednesday's game might have earned him even more MVP talk, but the 35-year-old right fielder says he's not listening, at least not yet.
"I mean, I can't talk about it, you know?" Cruz said. "I guess I just play my game and whatever happens, happens. If I get lucky enough to be considered ... I'm here to play games and win games, that's all I care about."
Andrew Erickson is an associate reporter for MLB.com. This story was not subject to the approval of Major League Baseball or its clubs.