Felix finds fix in rare bullpen session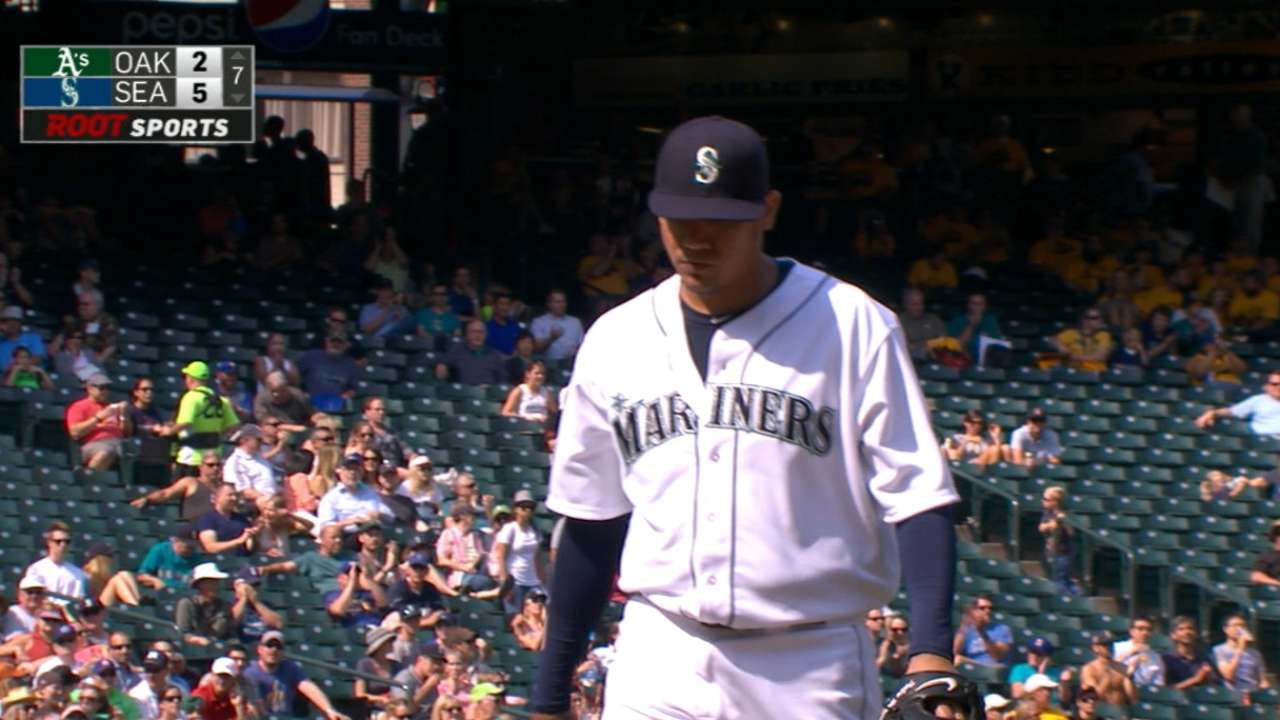 SEATTLE -- Although he's won 15 games, tied for the most in the American League, for a team that is 15 games under .500 on days he hasn't pitched, there had been concerns about Felix Hernandez in recent days.
The Mariners' ace had an 8.48 ERA over his previous five outings, the worst five-start span in his career, and he had allowed 10 or more hits in four of his last nine games. But on Wednesday, Hernandez looked like the King of old, holding the A's to three hits and two runs over eight innings in an 8-2 win at Safeco Field.
And you could feel the relief for a franchise that relies on Hernandez to set the tone through thick and thin.
"It was huge," said Nelson Cruz, who helped out by slugging his 39th homer of the season and knocking in three more runs. "I think for everybody, not just for him. Everybody needs that, and the way he pitched today was the way we're used to seeing."
Hernandez knew things weren't right the past month as he allowed 27 earned runs over his last five starts after surrendering just 25 in his previous 12. So he did something different earlier this week, watching video of his struggling starts and then going to the bullpen for a fix-it session for just the second time all season.
"My location was way better," he said. "I found some tweaks with my mechanics and I felt better. My fastball was there and I could locate it to both sides of the plate. I watched a couple films and I was opening up and was too fast to the plate. That was key."
Oakland leadoff hitter Billy Burns jumped on Hernandez's first pitch for a home run, but the ace didn't give up another hit until the fifth and finished with just four baserunners allowed in eight frames, including another solo homer by Brett Lawrie in the seventh.
"He threw the ball extremely well," said Mariners manager Lloyd McClendon. "He was very determined to come out and have his typical type of game. He made a mistake in the first, elevated a fastball and they got a home run late. But other than that, he was outstanding."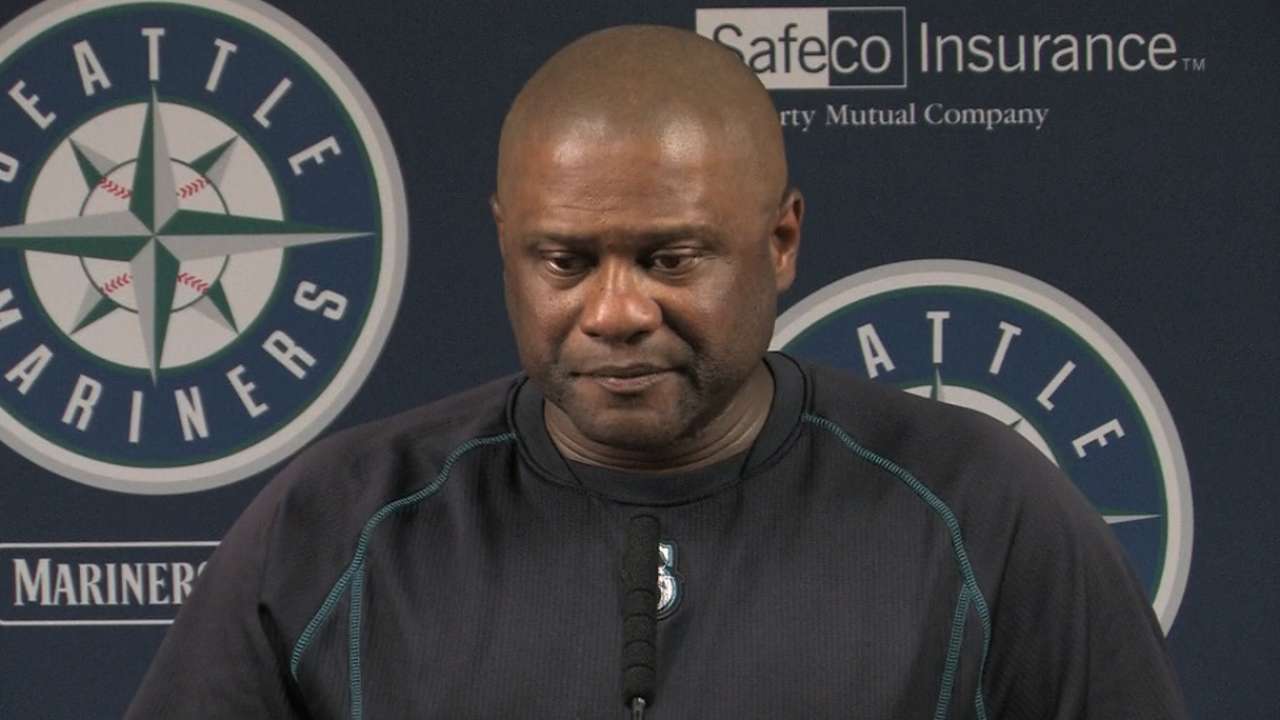 McClendon has said all along that Hernandez was fine physically, he just hit a stretch where he struggled with his command and paid the price like any big league pitcher who is not on top of his game.
"Yeah, I tell people he's human," said the skipper. "I think when you have a pitcher that's great, people want to think there's something wrong, and that's not always the case. This game is hard to play, even for the great ones. Every now and then, they're going to get hit."
But Hernandez doesn't get hit like that often. He gave up 12 hits and 10 runs in 2 1/3 innings in a 22-10 loss at Fenway Park on Aug. 15, and then nine hits and four runs in six innings in an 11-4 loss to the White Sox in his last outing, sending him in search of answers that he apparently found in his rare bullpen session.
"When I open up, the ball is flat and not moving and it's in the middle of the plate," he said. "This felt good. I'm happy with what I did today."
And by the end of the day, he was tied back up with Astros left-hander Dallas Keuchel for the most wins in the AL at 15-8 with a 3.66 ERA. That equals his win total from last year, and he joins Jamie Moyer (four) and Freddy Garcia, Randy Johnson and Mark Langston (three each) as Seattle pitchers with at least three 15-win seasons in their career.
"That's a good number," said Hernandez, who has only won more than 15 once, when he went 19-5 in 2009. "There's still some season left. I just have to keep going and finish strong."
Greg Johns is a reporter for MLB.com. Follow him on Twitter @GregJohnsMLB, read his Mariners Musings blog, and listen to his podcast. This story was not subject to the approval of Major League Baseball or its clubs.