Phils want to see how Hernandez reacts to slump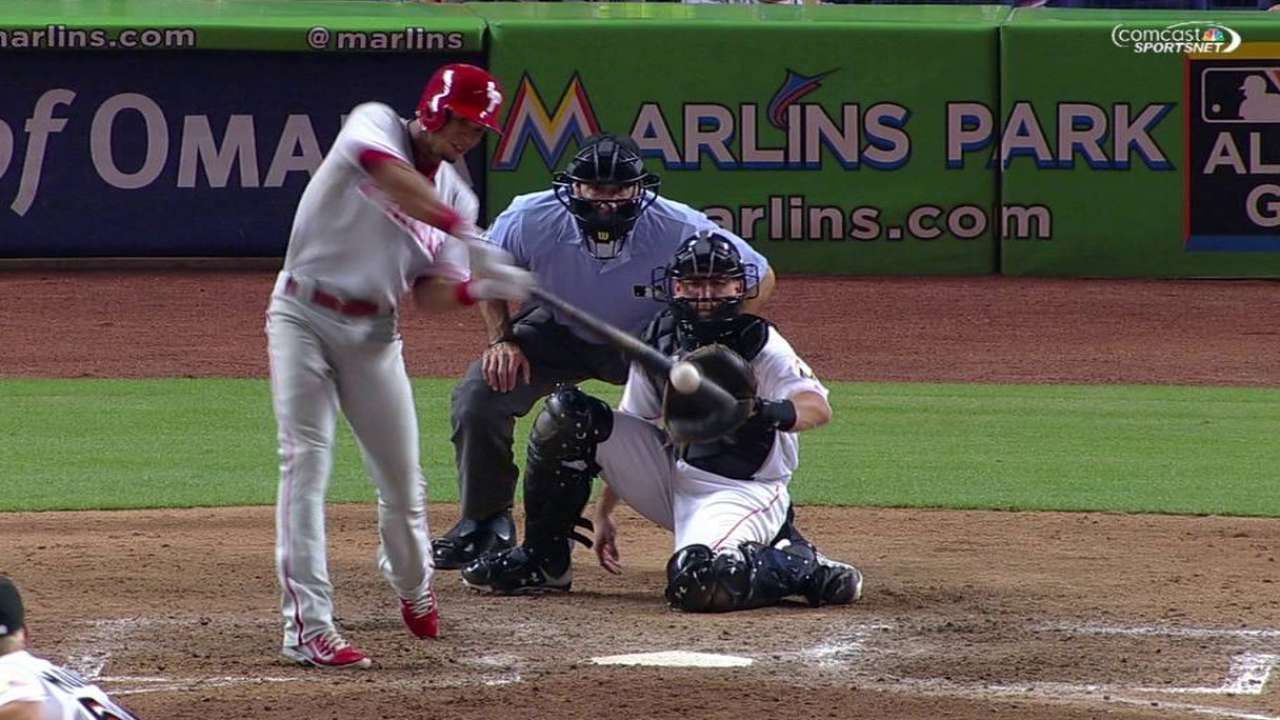 PHILADELPHIA -- Over the last month, the Phillies have made it clear that they are in full rebuilding mode.
Mired in last place since the opening week of the season, the Phillies have traded several major components to one of the franchises most successful periods, including a World Series title in 2008. That has afforded playing time for young players such as Freddy Galvis and Odubel Herrera, both of whom were in the lineup on Wednesday night at Citizens Bank Park against the Mets.
Cesar Hernandez has also seen a lot of playing time, but he started the night on the bench after a five-game slump that saw him hit .048 (1-for-21). Manager Pete Mackanin isn't concerned about the 25-year-old, and in fact, saw this as a chance to get a better feel for the young infielder's mental makeup.
"We have to find out how he's going to react to [the recent slump]," Mackanin said. "We have to see if he's going to rebound. I think he's going to be fine.
"When you think about it, he didn't play a lot early in the year. He has 300 and some at-bats. He plays in the winter, too, so physically he's fine and is used to it. You get tired mentally more than physically, but he's going to come out of it."
Hernandez has played in a career-high 110 games so far this season and has hit .266 with 50 runs scored and 29 RBIs. Much of April saw him used as a late-game replacement, but with the injuries and subsequent trade of Chase Utley to the Dodgers, he started 32 of 33 games since the All-Star break until Wednesday night.
"You see it all the time," Mackanin said. "[Galvis] hit [.355] in April and then it came down to .250. But he worked through it and is hitting [.273] for the year. You have to find a way to work through it."
Michael Radano is a contributor to MLB.com. This story was not subject to the approval of Major League Baseball or its clubs.