Schoop clutch again with mammoth home run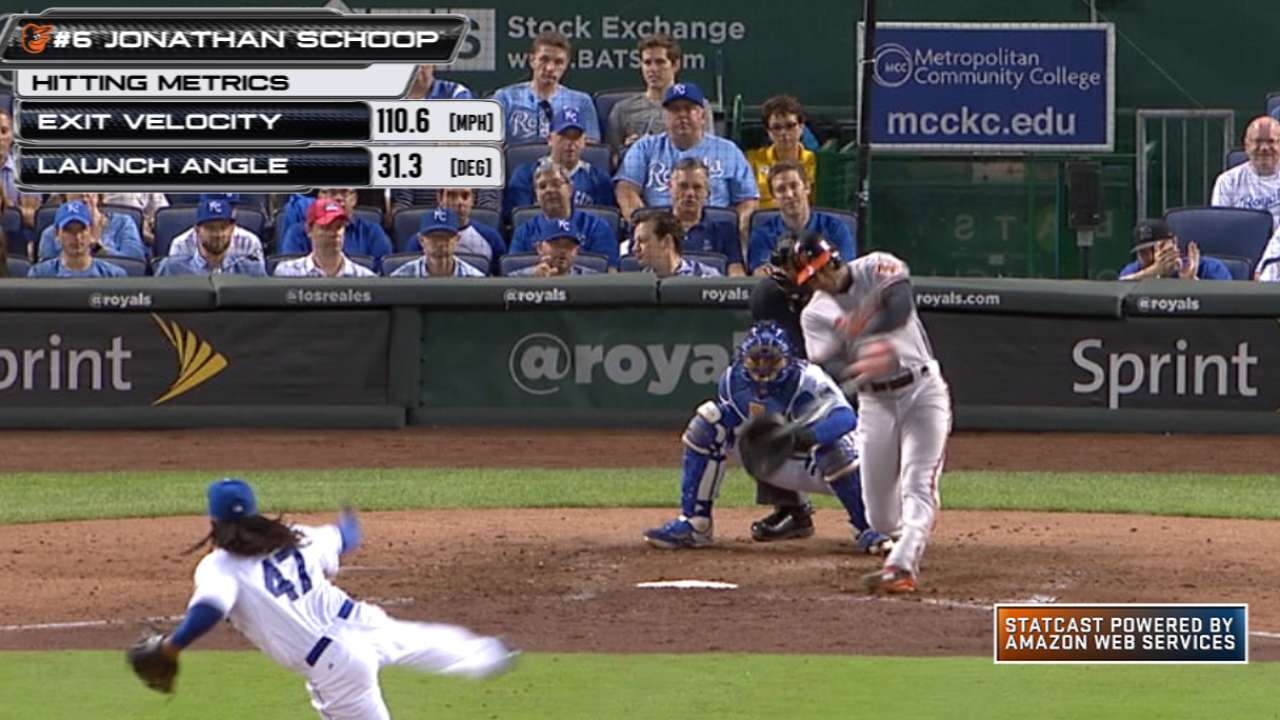 KANSAS CITY -- Jonathan Schoop has hit some big home runs for the Orioles this season.
On Wednesday night, Schoop once again came through in the clutch, hitting a towering two-run homer that gave Baltimore the lead -- in an eventual 8-5 win over the Royals -- and also put him second among baseball's leaders in home-run distance.
"I think I got it pretty good," Schoop said of the 1-2 cutter from Royals starter Johnny Cueto that was projected by Statcast™ to travel 484 feet from the plate into the left-field seats. "I think I still got a little bit more."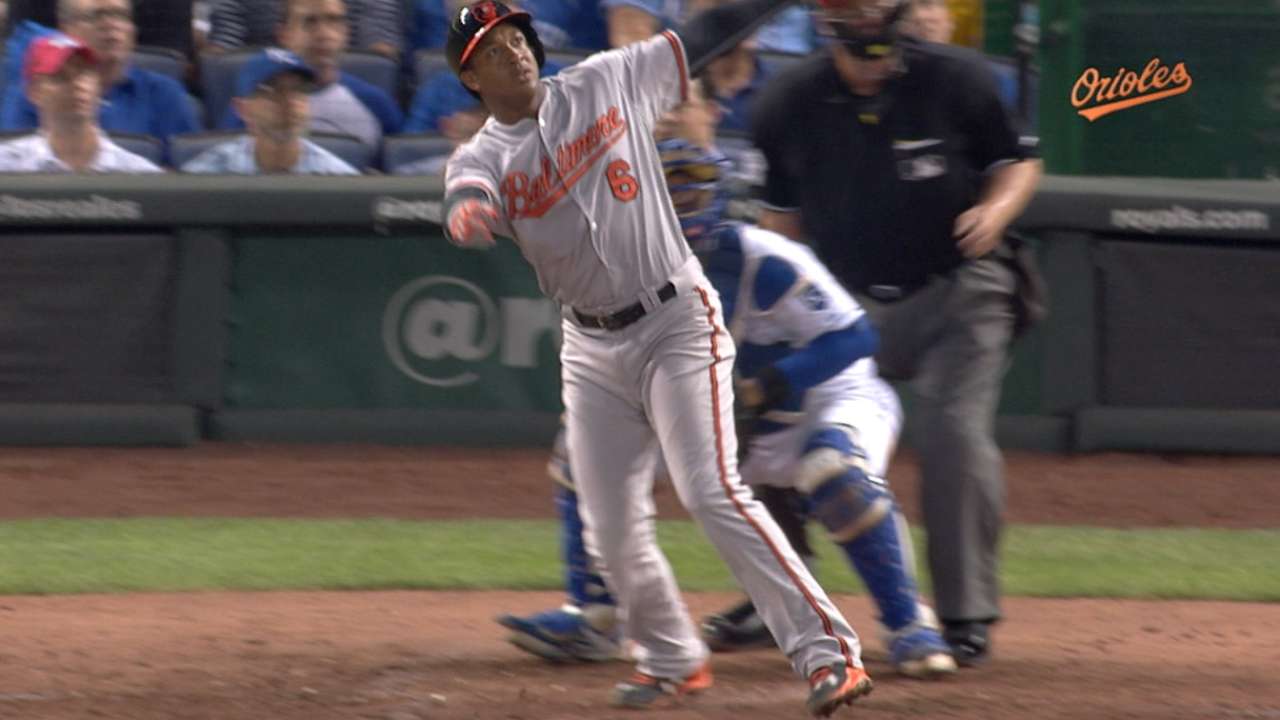 Schoop's blast left the plate with an exit speed of 111 mph -- according to Statcast™ -- and is the longest non-Coors Field homer of the season, per Statcast™'s projections. Schoop, who agreed the blast was his longest of the year, said Royals first baseman Eric Hosmer told him it was the farthest homer he's seen all season.
But, most important, Schoop's blast made it 4-2, and was the fifth time in the second baseman's 10 homers that he's put the O's in front.
"It's a little reminder of what we lost for a long period of time. Jon, you can see early in the season, he was getting to do that. He hasn't had 200 at-bats yet," manager Buck Showalter said of Schoop, who missed nearly three months with a knee injury.
"Jon's a strong young man that approaches it the right way. I feel comfortable he will be as good as he's capable of being. That's comforting not just to me, but for the fans of the Orioles."
Schoop's homer was one of five dingers for the Orioles, who also got two-run blasts from Manny Machado and Chris Davis, along with solo shots from Ryan Flaherty and Steve Pearce.
"I'm just trying to get some good at-bats and get some good pitches to drive," Schoop said. "I'm just trying to get good pitches to hit and trying to get on base or trying to do damage."
The young infielder trails only Michael Taylor of the Nationals in the top spot in home-run distance this year. Taylor sent a ball 492.8 feet (according to Statcast™ projections) against the Rockies.
Brittany Ghiroli is a reporter for MLB.com. Read her blog, Britt's Bird Watch, follow her on Facebook and Twitter @britt_ghiroli, and listen to her podcast. This story was not subject to the approval of Major League Baseball or its clubs.