Bucs looking for flexibility with September callups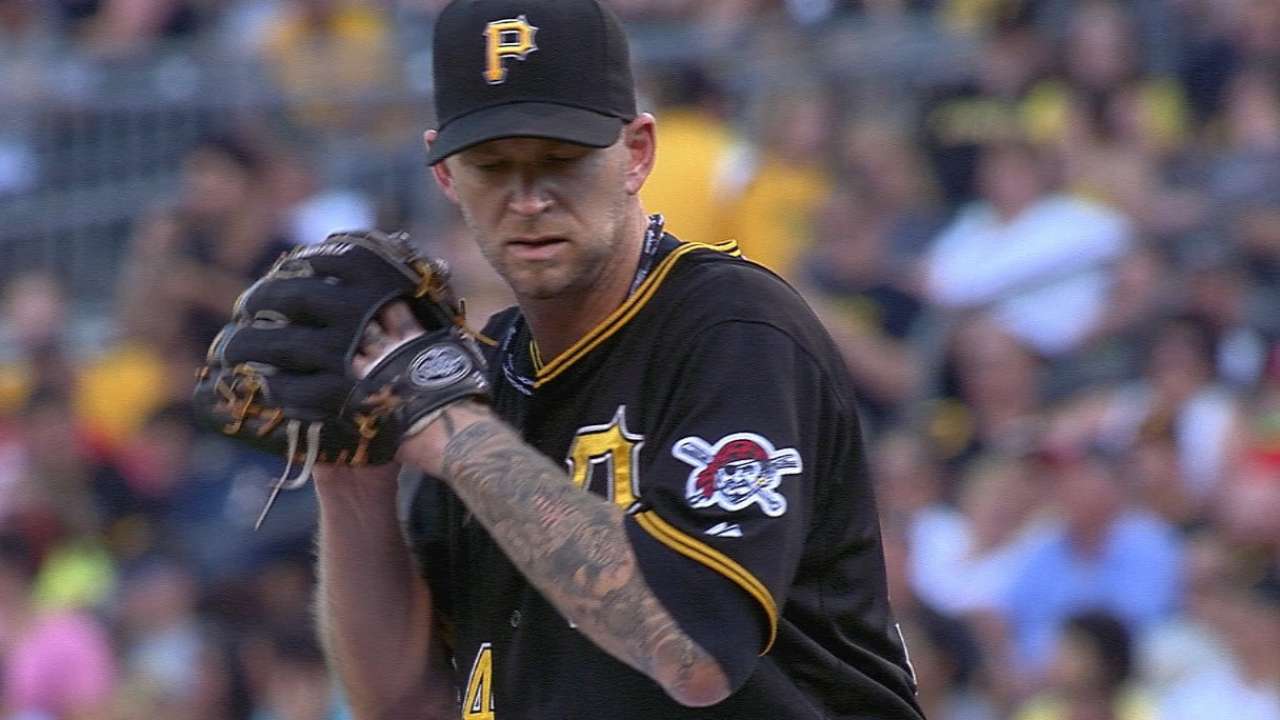 MIAMI -- With Sept. 1 less than a week away, the Pirates are mulling over their September callup options. At the same time, they must consider the ramifications every move might have on their potential postseason roster.
Pirates manager Clint Hurdle spoke with general manager Neal Huntington about their upcoming roster moves on Monday, and he was scheduled to do so again on Wednesday. The quick takeaway: Don't expect anything too surprising.
It would seem fair to expect an additional bat off the bench, a third catcher, another reliever and a long man out of the bullpen shortly after active rosters expand from 25 to 40 players on Tuesday.
"Those are all areas we've addressed every year since I've been here," Hurdle said regarding September callups. "So I would imagine that's something that could happen again."
The Pirates don't have a great deal of flexibility, with only one spot open on their 40-man roster. That could present more of a challenge if the Pirates want to make certain players eligible for the postseason.
To be postseason-eligible, players must be on either the Major League active roster or disabled list before Aug. 31. A team can also add someone to the postseason roster to replace an injured player.
"I don't think it's anything that's got us confused or disconnected. There's certain requirements you've got to meet to be playoff-eligible, and we don't have a lot of flexibility on our roster about guys to move," Hurdle said. "It could turn out to be very simplistic. Sometimes you don't get everything you want. Sometimes you go with what you got. If there's an adjustment in there to be made, we'll see if we can make it."
The Pirates also should receive a boost from their disabled list in September.
First baseman/outfielder Travis Ishikawa is out with a lower back strain. Reliever Rob Scahill is still getting stretched out while rehabbing with Triple-A Indianapolis, but he's healthy. The Pirates hope to see A.J. Burnett back on the mound next month as well.
The Pirates won't just be calling up players, either. Expect to see Indianapolis manager Dean Treanor and his entire staff in Pittsburgh after the Triple-A club's final postseason game.
Adam Berry is a reporter for MLB.com. Follow him on Twitter at @adamdberry. This story was not subject to the approval of Major League Baseball or its clubs.