Braves eye Olivera for expanded roster
Cuban infield prospect, 30, acquired in July from Dodgers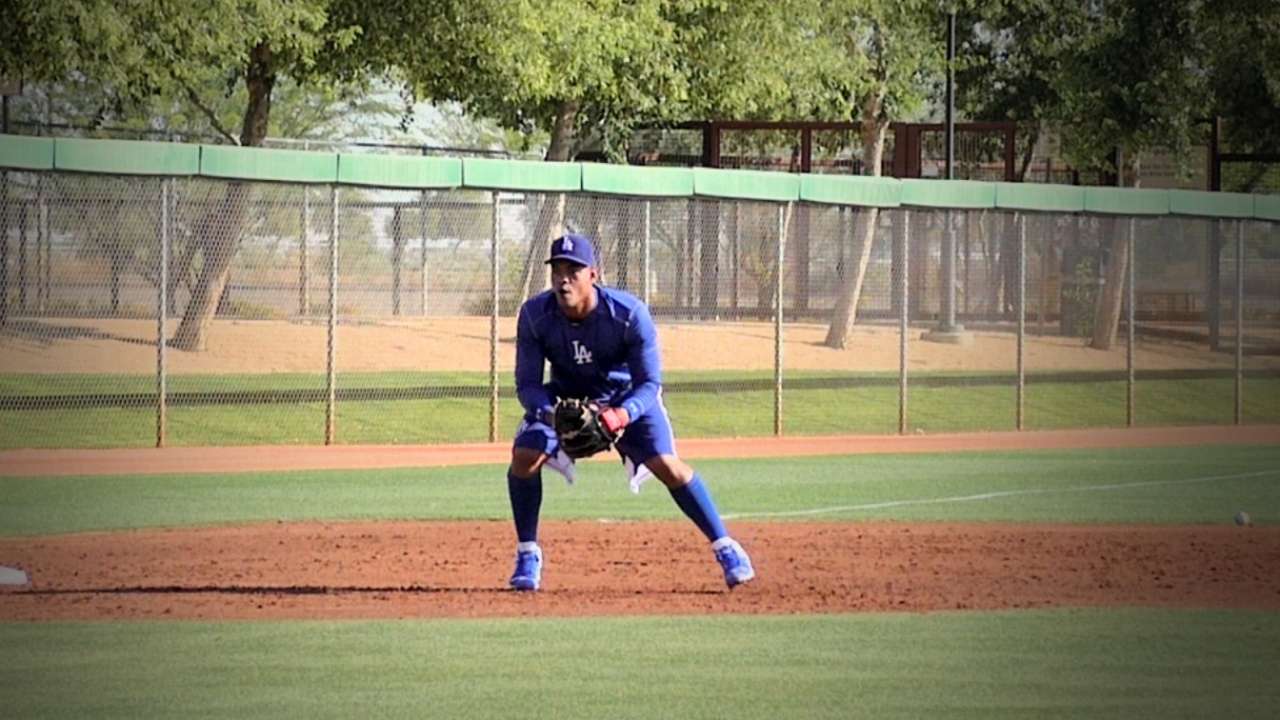 ATLANTA -- The Braves are looking forward to introducing Hector Olivera to the Major Leagues. Before doing so, they want to give the 30-year-old Cuban third baseman a chance to immerse himself in professional baseball in the United States and make up for time lost while recovering from a strained left hamstring.
Olivera -- who is not expected to be called up until Major League rosters expand Tuesday -- has produced meager offensive results since he began a Minor League rehab stint on Aug. 13. The struggles he has encountered in the Rookie-level Gulf Coast League, Class A South Atlantic League and Triple-A International League have allowed the Braves to face the reality that there is no reason to rush him.
"We're not going to leave him down there forever and at some point if he's not quite ready, we're still going to bring him," Braves president of baseball operations John Hart said. "It will most likely be when the rosters expand. He probably isn't going to be fully the same guy we're going to see next year."
Many fans will recognize Olivera as the centerpiece of the Braves' haul when they paid the hefty price of including prospect Jose Peraza and left-hander Alex Wood in the megadeal completed with the Dodgers on July 30.
Though inexperience may prevent Olivera from being at his peak level this season, Hart and his staff are hoping Braves fans soon get a sense of why there was a willingness to part ways with two talented young players to get a highly touted 30-year-old prospect who had never played professionally in the U.S. before this year.
"The guy [Olivera] looks great and he's strong," Hart said. "But it's just the day-to-day grind that he hasn't done."
Olivera batted .358 with a .921 OPS in the 13 games he played with the Dodgers at the Double-A and Triple-A levels. He strained his hamstring June 20 and aggravated the injury July 13 while completing a rehab assignment.
When you subtract the games he has played at the Rookie and Class A levels, Olivera has totaled just 19 games in the Minor Leagues in the U.S. The Braves have viewed this recent rehab stint as Olivera's Spring Training and thus are not overly concerned that he entered Wednesday with just five hits (all singles) in 25 at-bats since joining Triple-A Gwinnett.
"We're just going to have to do the right thing with [Olivera]," Hart said. "The guy is a good hitter and he's going to hit and he should hit. This guy has never played in the big leagues and he just hasn't had the reps really over the last year and a half."
Mark Bowman is a reporter for MLB.com. This story was not subject to the approval of Major League Baseball or its clubs.