Key things to watch for in today's games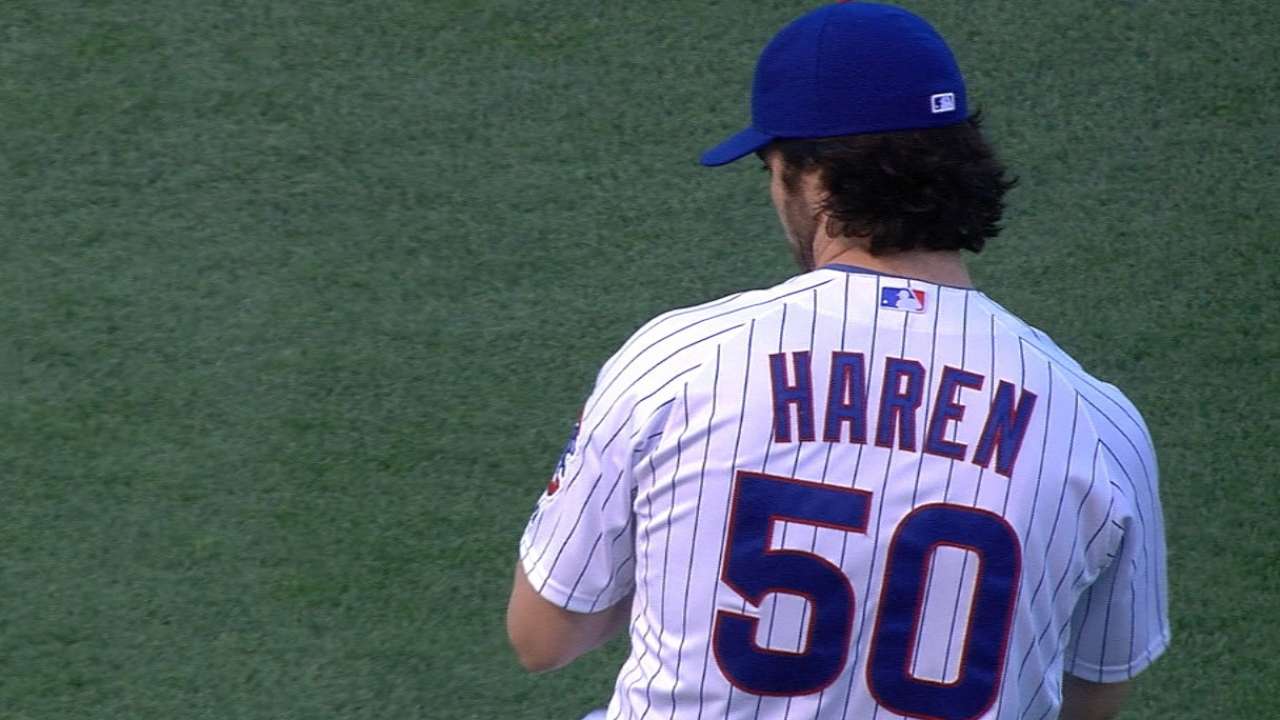 The Cubs are surging, cementing their spot in a crowded National League Wild Card picture, and they're doing it against teams they need to beat. Chicago got a four-game sweep against San Francisco in early August, and the team will get a chance to punctuate their recent dominance on Thursday.
The Cubs are one of just four teams in the NL that have won 70 games, and three of those teams reside in the Central division. Chicago is still chasing Pittsburgh and St. Louis, but has begun to establish a healthy cushion on San Francisco and the other competitors for a Wild Card berth.
The Cubs will send Dan Haren to the mound in Thursday's finale, but he'll be matched against Giants ace Madison Bumgarner. Bumgarner, the reigning Most Valuable Player of the World Series, has gone 4-0 with a 1.42 ERA in August, and he has 41 strikeouts with just two walks in that span.
Here are a few other matchups and games to look forward to on Thursday.
Hot streaks: TOR @ TEX, 2:05 p.m. ET
Texas and Toronto are both among the American League's hottest teams in the second half, and they've both rocketed their way back into playoff position. The Blue Jays have a narrow lead in the AL East, while the Rangers are dueling the Angels and the Twins for the second Wild Card slot.
Marco Estrada, who has won 10 of his last 14 decisions, will get the ball for the Blue Jays. Estrada has allowed more than two runs just twice over his last 12 starts, and the 32-year-old has a 6-3 record and a 3.59 ERA in 13 road appearances.
The Rangers will counter with Yovani Gallardo, who has notched a 10-9 record and a 3.25 ERA in his first season with Texas. Gallardo has a 5.25 ERA in his last seven starts, but he's managed a 3-1 record in that span. The right-hander faced Toronto once this year and fell two outs short of a shutout.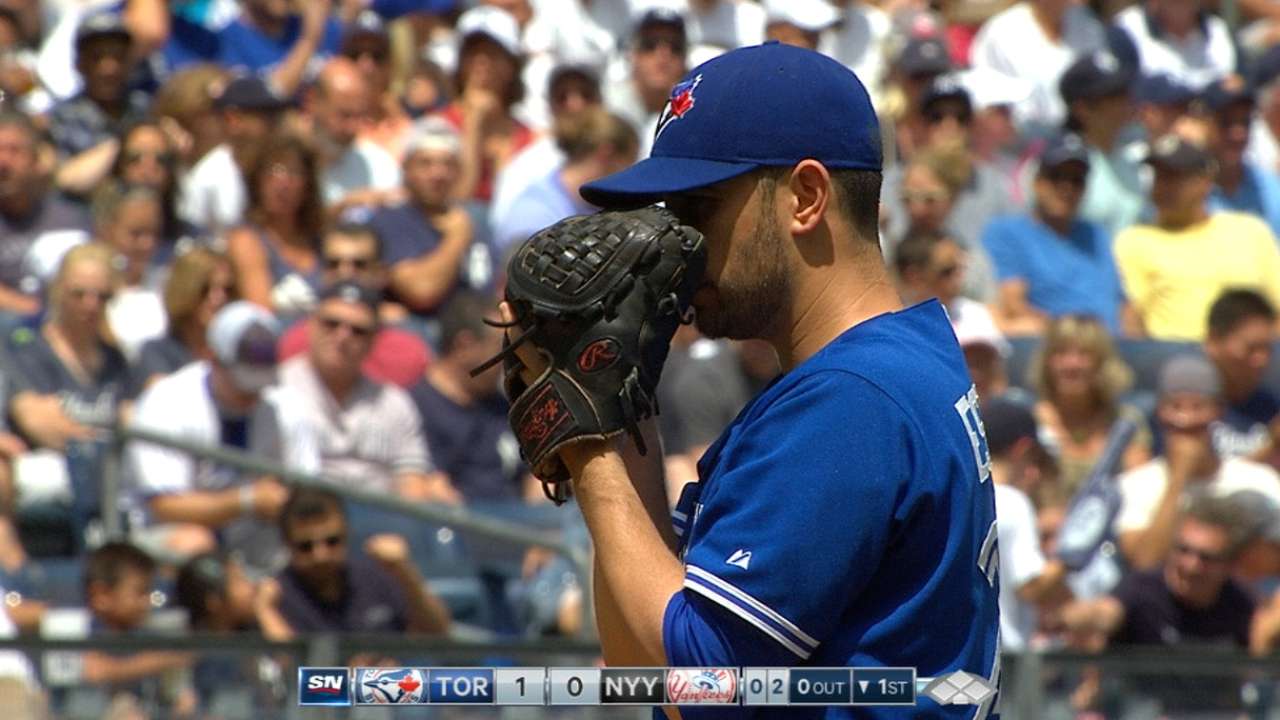 Top of the heap: BAL @ KC, 2:10 p.m. ET
The Royals have both the best record and the biggest division lead in the AL. The Orioles, meanwhile, are flirting with .500, but they're also within striking distance of a Wild Card berth if they can find their footing.
Yordano Ventura will make the start for Kansas City in the series finale, and he'll be looking to continue his recent form. Ventura has thrown three straight quality starts, and he has a 4-1 record with a 4.50 ERA in seven second-half starts. Ventura is 5-4 with a 4.23 ERA at home this season.
Baltimore will go with Chris Tillman, who had a streak of seven straight winning decisions snapped in his last outing. Tillman's loss in his last start was his first since May 31, and he's gone 7-1 with a 3.52 ERA in his last 13 outings.
Spencer Fordin is a reporter for MLB.com. This story was not subject to the approval of Major League Baseball or its clubs.