MLB.com Columnist
Mike Bauman
Verlander's one-hitter a characteristic return to form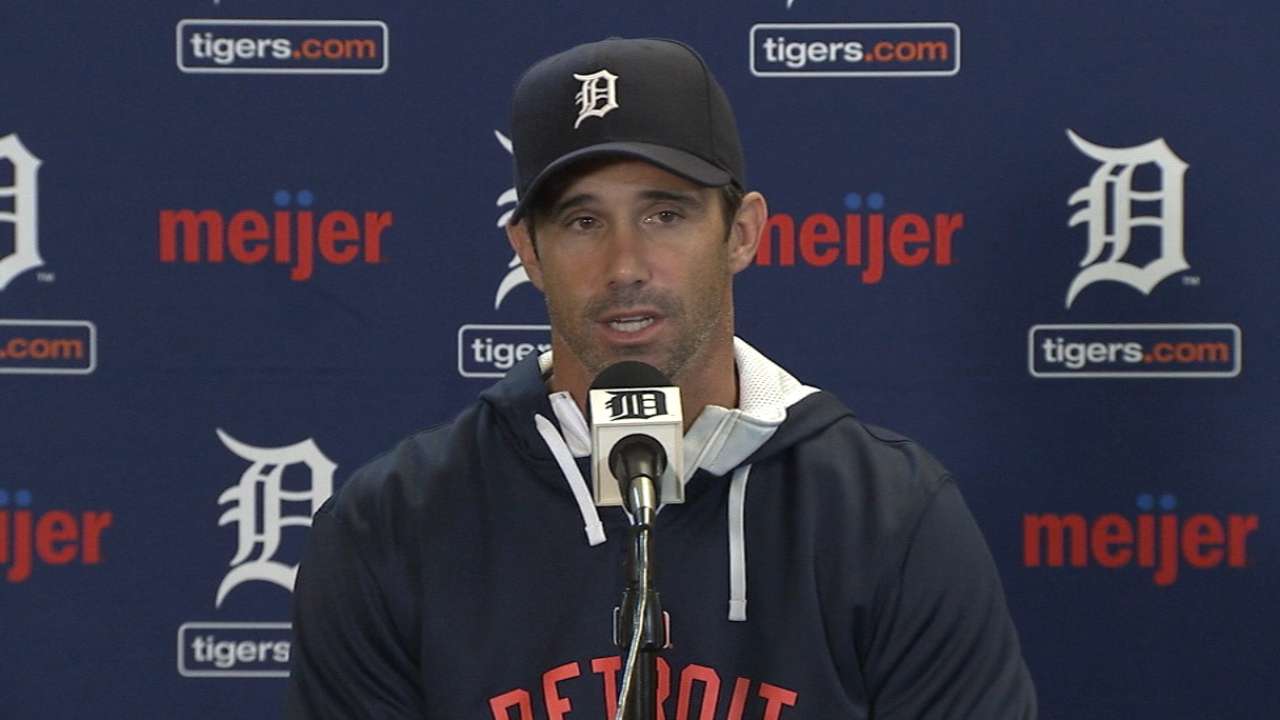 DETROIT -- Yes, there is a substantial amount of fuel left in Justin Verlander's tank.
Verlander has pitched extremely well for more than a month, but he regained a level of greatness on Wednesday night at Comerica Park. He took a no-hitter into the ninth against the Los Angeles Angels, and in the process, once again displayed the dominant pitching that has characterized much of his career.
This would have been the third no-hitter of Verlander's career, putting him in even more elite company. But Angels catcher Chris Iannetta, leading off the ninth, pulled a 2-2 fastball that hit the left-field line and went for a double. Verlander retired the next three batters without incident, preserving a 5-0 victory for the Detroit Tigers.
"That's the only ball I threw over the heart of the plate all night," Verlander said of the pitch to Iannetta.
There was obviously disappointment that the no-hitter was not achieved. But this was still a night of triumph for Verlander. He had regained the form that had made him, for many seasons, one of the very best pitchers in the game. And this performance meant something more to Verlander, because he had gone through some struggles over the past two seasons.
"In the past, I hadn't been through a tough time in my career yet," Verlander said. "This has a special meaning because of the way the fans were treating me and reacting. I know they've wanted to see me back just as badly as I have, and from the sixth inning on, they were amazing. It gave me goosebumps, the way they were reacting when I came off the mound in the seventh."
In the seventh, Verlander struck out the top of the Angels' order: Kole Calhoun, Mike Trout and Albert Pujols. In the early innings, his fastball was regularly 93-94 mph. But here, Verlander was throwing as hard as 97.
The Tigers, happily, have seen some of this coming.
"Over the last seven or eight starts, he's kind of showed that he's still got Justin Verlander inside of him," said manager Brad Ausmus. "Tonight was a kind of an exclamation point.
"Last year, he had the core surgery prior to the season, so he didn't do his offseason regimen. This year, he had the injury that kept him out two months at the end of Spring Training. He came back; he had to shake a little bit of the rust off. I think he really dove into his preparation, he started toying with his pitches in different manners, using different sides of the plate, a combination of factors."
Here's the thing: Verlander threw his first Major League no-hitter more than eight years ago. I was privileged enough to be able to witness that no-hitter, on June 12, 2007, against the Milwaukee Brewers at Comerica Park. Verlander's level of effectiveness now is not notably less than it was then.
Verlander struck out 12 in the first no-hitter. He walked four, three of the walks to Brewers center fielder Bill Hall, the one Milwaukee hitter who was capable, on that day, of putting up a real struggle against Verlander.
Otherwise, Verlander was dominant. In the ninth inning, he was still throwing 99 mph on pitches that were knee high. Verlander was just 24 then, and he had won the American League Rookie of the Year Award in 2006. But that performance signaled the greatness that was to come. In 2011, the year in which he won the AL Cy Young Award and the AL Most Valuable Player Award, Verlander threw a second no-hitter. This one, on May 7, 2011, was against the Blue Jays in Toronto.
Eight years after the first no-hitter, Verlander was throwing the fastball at 97 mph instead of 99. Asked to compare the first no-hitter with Wednesday night's effort, Verlander said it was different because in the 2007 game, he threw more curveballs. Here, eight years later, he relied much more heavily on his fastball.
So the people who pronounced Verlander's big fastball as a thing of the past were distinctly premature in that assessment, not to mention flatly wrong.
"He's definitely throwing the fastball harder than he was last season," Ausmus said. "That probably goes back to the core surgery and not being able to prepare. There's no question his velocity has been better this season, when he was healthy. I hope he continues to have moments like this. He isn't 98 to 100, but he tops out at 97, which is still pretty darn good."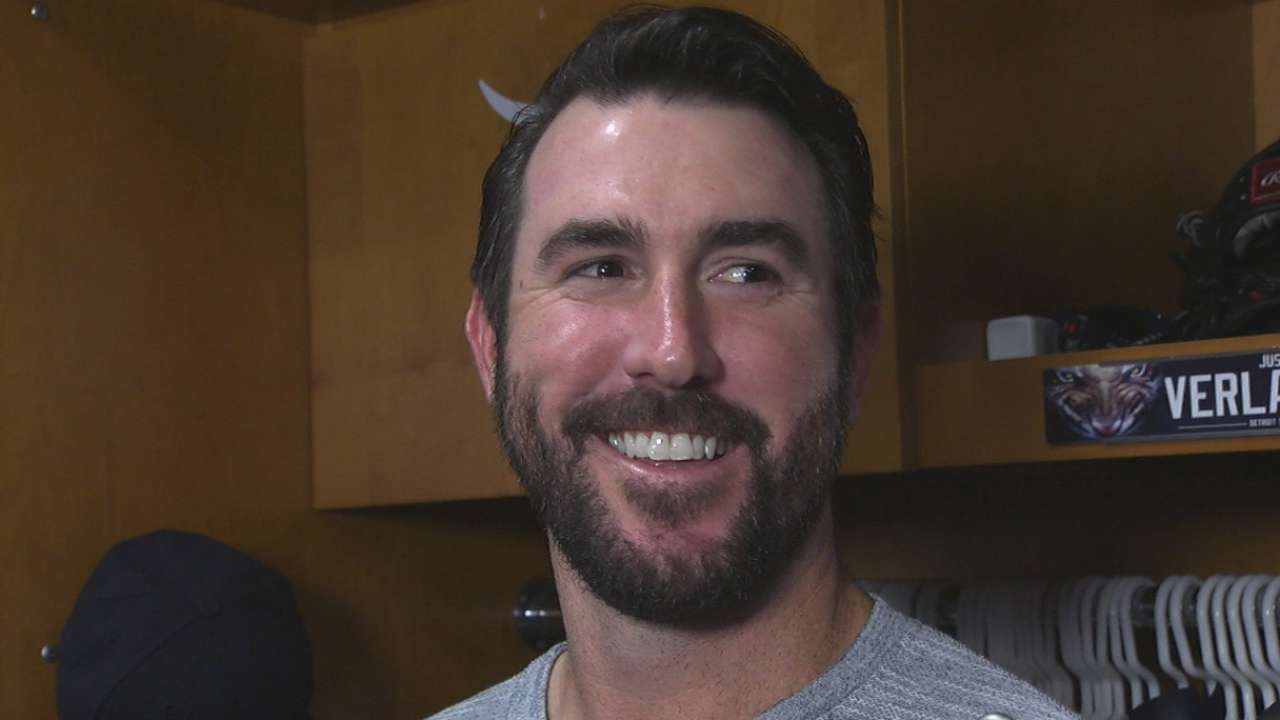 If Verlander hasn't lost his fastball, he also hasn't lost his sense of humor. Asked what he thought when he saw Iannetta's drive land on the line, he responded: "Beeeeep," and then said with a smile:
"I'll do it so everybody else doesn't have to, so the guys behind the scenes don't have to press the 'beep' button."
The rest of Verlander's performance Wednesday night was completely suitable for uplifting family viewing wherever there are Tigers fans.
Mike Bauman is a national columnist for MLB.com. This story was not subject to the approval of Major League Baseball or its clubs.