McCann: Verlander's bid 'heck of a night'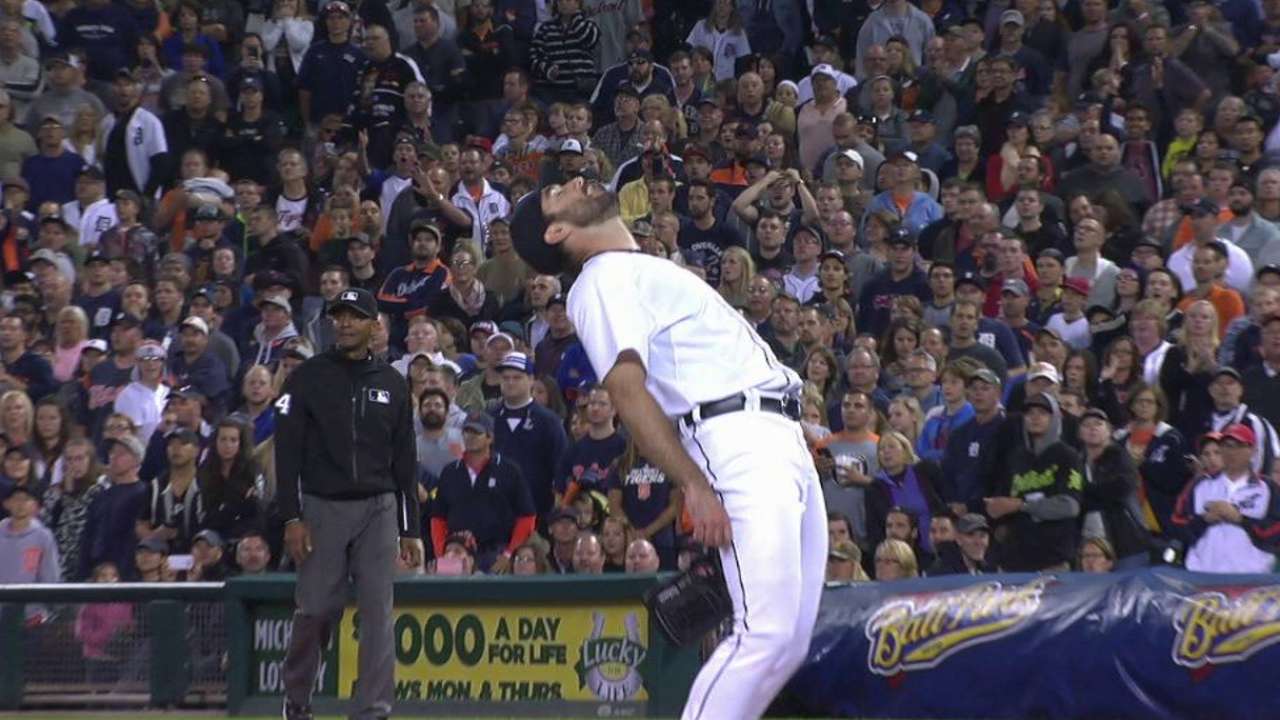 DETROIT -- It took until the eighth inning of Wednesday's 5-0 win over the Angels for Tigers right fielder J.D. Martinez to realize the feat that Justin Verlander was approaching.
At the time, Martinez wasn't aware that Verlander had held Los Angeles hitless, so when Detroit's ace threw six straight balls to begin the frame, the outfielder began wondering why no one was warming in the bullpen.
"I'm like, 'Well, how many pitches does he have? He must be tired,'" Martinez recalled thinking. "I'm like, 'What's going on?'
"I'm looking at the dugout, I'm trying to see, and then I look at the scoreboard, and I'm like, 'How many hits? Oh. Uh oh.' And then I realized it."
Angels catcher Chris Iannetta spoiled Verlander's bid for a third career no-hitter when he caught up to a 97-mph heater -- equaling the righty's fastest offering of the night -- and lined it onto the left-field foul line to lead off the ninth.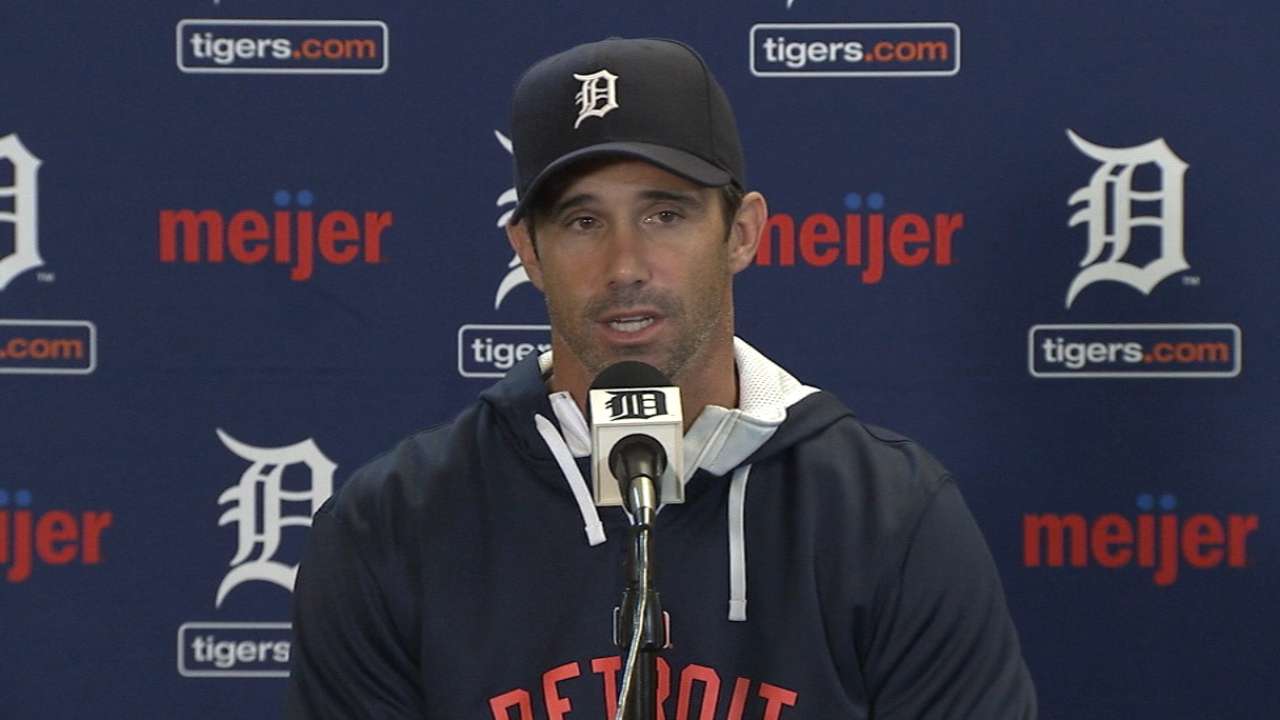 "It was heartbreaking," said Detroit catcher James McCann. "That's literally as close as you can get: One hit, and it lands on the foul line."
"That was a heck of a night for him -- a lot of fun. It's like having your heart ripped out there, being that close to a no-hitter."
Tigers manager Brad Ausmus, who called Wednesday's performance an "exclamation point" to what has been a series of stellar outings from Verlander, noticed the no-hit bid developing in the fourth or fifth inning. From then on, Ausmus said, he began repeating his behavior out of superstition -- despite somewhat painful results.
"I started chewing barbecue seeds and standing in the same spot when he took the mound," the manager explained. "... I can't really feel my tongue right now, but I guess it was worth it."
The one-hit shutout improved Verlander's ERA to 1.38 with 49 strikeouts to just eight walks over his last seven starts. Iannetta's double, though, prevented the righty from joining Nolan Ryan, Sandy Koufax, Bob Feller, Larry Corcoran and Cy Young as the only pitchers in Major League history with at least three career no-no's.
And by that point, Martinez knew exactly what was at stake.
"Everyone's kind of heart just dropped on that [double]," he said. "We were looking at the umpire like, 'Be foul, be foul!' But, I mean, on a positive note, at least it didn't happen with a little bloop or a bleeder. You'd hate to see it go like that. At least it was a hard hit."
Alejandro Zúñiga is an associate reporter for MLB.com. Follow him on Twitter @ByAZuniga. This story was not subject to the approval of Major League Baseball or its clubs.